TRANSMIGRATION festival of student works returns to CCM March 9-11
Admission to the event is free; ticket reservations are required
UC's College-Conservatory of Music (CCM) presents six original, student-created works in the Acting Department's TRANSMIGRATION Festival, which runs Wednesday, March 9, through Friday, March 11, 2022, throughout CCM Village. 
TRANSMIGRATION, so named for "the movement from one place to another" or "the transition from one state of being to another," features six teams of CCM Acting students who craft and perform original 30-minute shows simultaneously in different locations throughout CCM Village. Produced by CCM Acting Professor Brant Russell, this unique festival has presented more than 60 original productions over the past 12 years.
The artists of tomorrow are talking, come hear what they have to say! TRANSMIGRATION audience members will have the opportunity to experience six different student-created works of their choosing: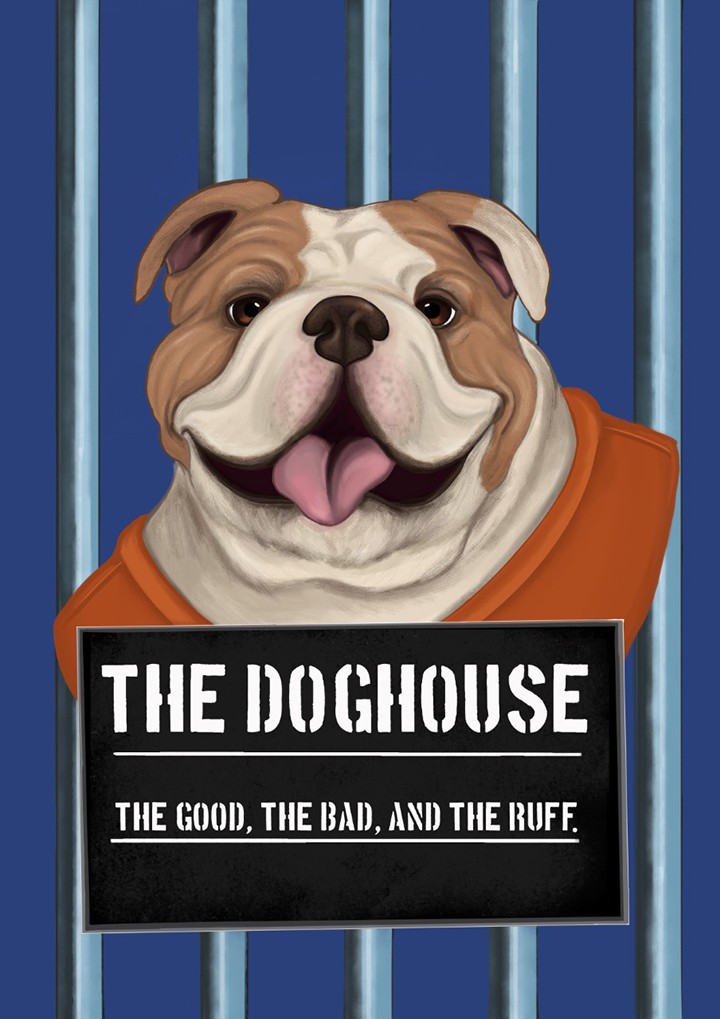 The Doghouse: The Good, the Bad and the Ruff
Adoption Day is coming. Who will finally get a collar? And who will be stuck in The Doghouse? Join us as we show you the Good, the Bad and the Ruff.
Group Members: Gabe Nasato, Charles Gidney, Emma Fitzgerald, Maddie Gaughan, Rachel Larson, MJ Robinson, Ben Sherman, Anarchy Graves, Cassandra Reeves, Gabi Adams, Nick Casey, Mason Doyle
Location: Corbett Center Room 4755
Performance Times: 7-7:30 p.m. and 8:15-8:45 p.m.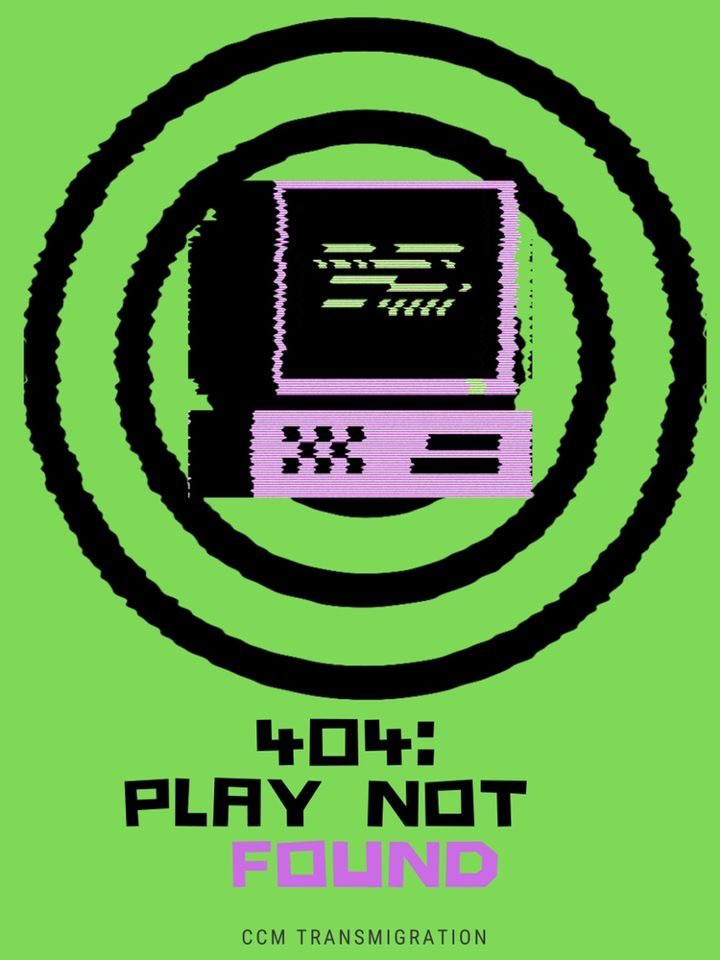 404 Play-Not-Found: Connection Interrupted
I take up so much space, but so little at all. There can be a hundred people in the room, and I'll still be the most important. Your life depends on me, as mine does yours. Love me, you're self-obsessed; hate me, you're outnumbered. I am immortal. Do you know who I am?

Group Members: Rachel Jones, Eli Lucas, Noah Buyak, Malik Smith, Zoe Peterson, Chloé Hill, Sydni Solomon, Madison Burnett, Erin Lynch, Kenny Rayborn, Palini Sunkara, Júlia Martini
Location: Corbett Center Room 3705
Performance Time: 8:15-9:30 p.m.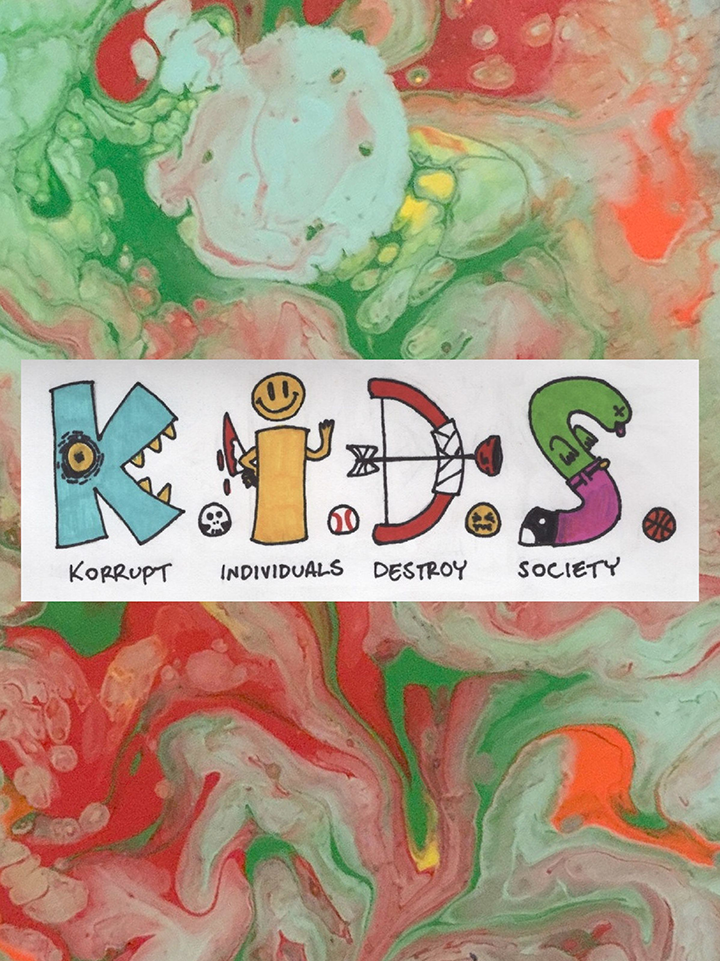 K.I.D.S.: Korrupt Individuals Destroy Society
Do you ever find yourself feeling nostalgic for a simpler time? Do you ever find yourself missing your childhood — when everything was so easy? Well, you shouldn't! It wasn't simple. It wasn't easy. It wasn't your childhood! Come explore the wild, the neurotic and the hilarious realities that kids create in our production of K.I.D.S. (Children not included).
Group Members: Isabella Wagner, Julianna Weis-Palacios, Neuma Cohen-Denson, Hunter Trammell, Nathan Flesh, Shaylee Bowman, Maria Leigh, Gavin Duffy, Becca Anderson, Joysoline Ivory Smith, Jack Fogle
Location: Corbett Center Room 4735
Performance Times

: 7-7:30 p.m. and 9-9:30 p.m.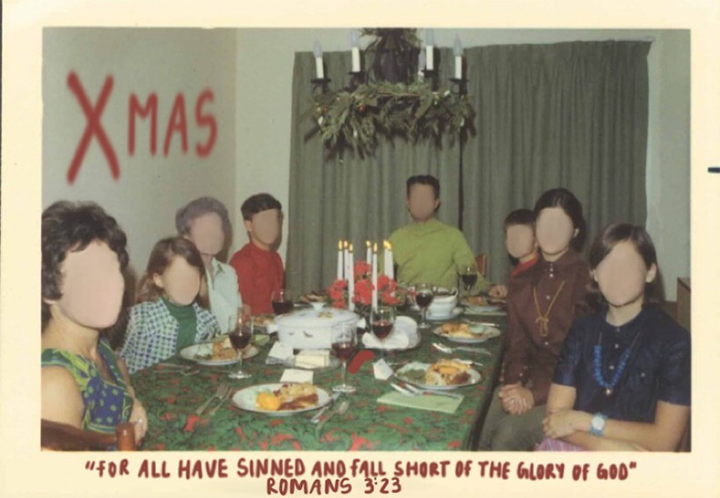 Xmas!: "For all have sinned and fall short of the glory of God" Romans 3:23 ESV
Christmas is not memorable without each family's own traditions. This devout Christian family invites a stranger in need to their Christmas Eve feast.  But what exactly makes this year more special than the rest? Come celebrate Christ with us with tasty treats and joyous song. Will you embrace the Christmas spirit?
Group Members: Kristina Steinmetz, AJ Civello, Michelle Jardine, Lydia Robison, Austin James Cleri, Nora Kovaskitz, Kat Kinman, Staylie Brunner, Emma Sanchez, Jamiyah Quarles, Rachel Gaunce
Location: Corbett Center Room 4735
Performance Times: 7:45-9 p.m.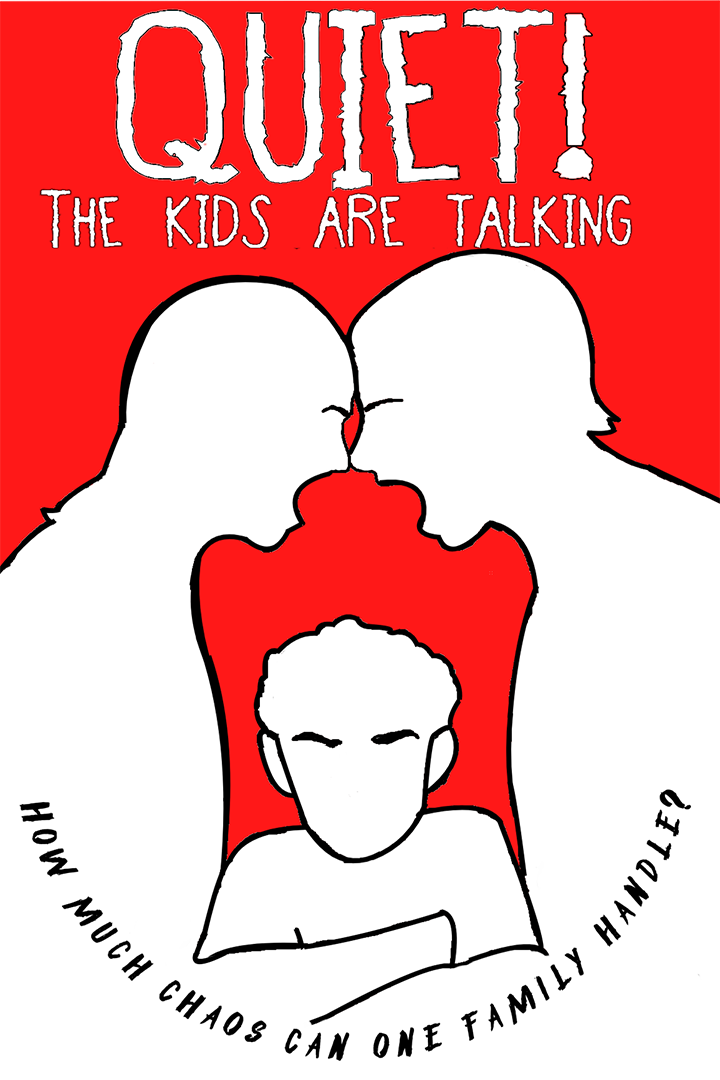 QUIET! The Kids Are Talking: How much chaos can this family handle?
Sure, blood is thicker than water, but is it thicker than wine? It's time to see the family again and everyone's invited ... unfortunately. ​Join our family for a hilarious night of mischief where lines are crossed, and secrets are revealed. 
Group Members

: Dustin Parsons, Shakoria Davis, Kevin Naddeo, Ava Duvall, Lydia Noll, Cyrus Fontenot, Galen Arnett, Debra Najor, Kiki Hellerman, Evan Kupersmith, Shelby Allred

Location

: Corbett Center Room 4755

Performance Times

: 7:45-8:15 p.m. and 9-9:30 p.m.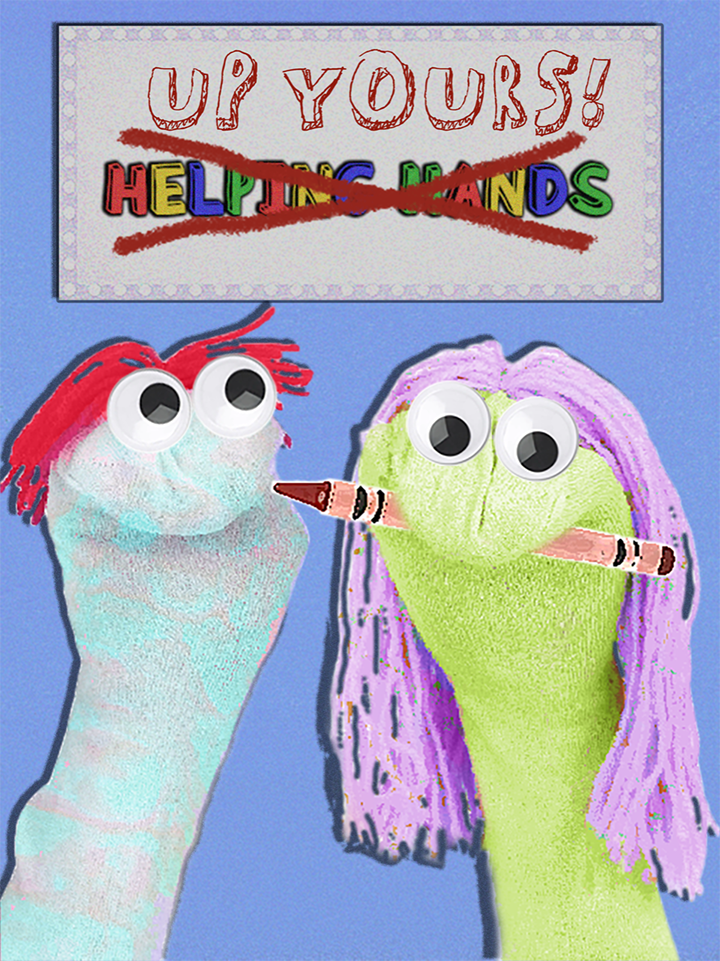 Up Yours!: Put a sock in it
Socks and scandals go hand-in-hand. Mistreated, neglected and abused — a ragtag gang of sock puppets band together for some sweet, sweet revenge on their careless owners in hopes of following out their dreams. Helping hands should never be taken for granted … and never will be again! Rated R for adult humor and themes.
Group Members: Jack McElroy, Liza Lagerstrom, Lily Olsen, Ava Panagopolous, Jake Weinheimer, Luke Danni, Hannah Toronto, Yodeet Nymberg, Wyatt Toloczko, Brandon Cook, Bella Bianchi
Location: Corbett Center Room 3705
Performance Times

: 7-8:15 p.m.
*The health and safety of our community remains our top priority. Based on current conditions, performance venues will be reduced to 50% capacity and audience members are required to wear facial coverings indoors, following guidelines from the CDC and UC's physician-led COVID response team. Some of the performers in our upcoming production of TRANSMIGRATION will be unmasked; facial coverings are required when they are not on stage. CCM will require COVID testing and additional safety measures for all artists who perform without facial coverings. Visit the UC Public Health website and CCM's COVID-19 website for additional information and updates. 
7 p.m. Wednesday, March 9
7 p.m. Thursday, March 10
7 p.m. Friday, March 11
CCM Village, University of Cincinnati
Admission is free. Reservations are required. Tickets are available online through CCM's e-Box Office, in person or over the phone through the CCM Box Office. Please visit the CCM Box Office or call 513-556-4183 to reserve. Limit two tickets per order.
Parking is available in the CCM Garage (located at the base of Corry Boulevard off Jefferson Avenue) and additional garages throughout the UC campus. CCMONSTAGE patrons can order prepaid parking at $10 for each fall performance selected. Prepaid parking is date/performance specific. CCM Garage parking rates for fall performances or special events is usually available for $10-$15.
The CCM Garage is managed by UC Parking Services. For additional information on parking at UC, please visit uc.edu/parking. To provide feedback or comments, please call 513-556-2283 during business hours.
For detailed maps and directions, please visit uc.edu/about/parking/locations/maps. Additional parking is available off-campus at the U Square complex on Calhoun Street and other neighboring lots.
For directions to CCM Village, visit ccm.uc.edu/directions.
Louise Dieterle Nippert Trust 
Scholarship and Resident Artist Sponsor
The Andrew W. Mellon Foundation 
CSO/CCM Diversity Fellowship Sponsor
The Corbett Endowment at CCM 
Dance Department Sponsor 
All-Steinway School Sponsor
Louise H. & David S. Ingalls Foundation, Inc. 
Community Partners
The Joseph and Frances Jones Poetker Fund of the Cambridge Charitable Foundation, Ritter & Randolph, LLC, Corporate Counsel 
Visiting Artists & Thinking About Music Sponsor
ArtsWave: Funding Arts, Fueling Community 
CCMpower: Friends and Alumni Fueling the Future of the Arts 
The Strader Fund at the Greater Cincinnati Foundation
CCMONSTAGE ONLINE Broadcast Sponsors
Dr. & Mrs. Carl G. Fischer 
Musical Theatre Department Sponsor
Genevieve Smith 
Opera Production Sponsor
Rafael and Kimberly de Acha 
Opera D'Arte Sponsor
An Anonymous Donor 
Estate of Mr. William A. Friedlander 
Mrs. William A. Friedlander 
Dr. Randolph L. Wadsworth 
Judith Schonbach Landgren and Peter Landgren  
Mr. & Mrs. Harry H. Santen 
Elizabeth C.B. & Paul G. Sittenfeld+ 
Mr. & Mrs. Thomas E. Stegman 
Dr. & Mrs. Theodore W. Striker 
Mrs. Harry M. Hoffheimer 
Ariel Quartet Sponsors
Jan Rogers 
Willard and Jean Mulford Charitable Fund of the Cambridge Charitable Foundation 
Choral Studies Sponsors
Mr. & Mrs. Joseph W. Hirschhorn 
Orchestral Sponsor
Dorothy Richard Starling Foundation 
Starling Pre-Collegiate Sponsor 
Starling Strings Sponsor
Dr. Timothy E. and Janet L. Johnson 
Thom Miles and Roberta Gary 
Organ Department Sponsors
Louis and Susan Meisel 
Piano Department Sponsor
Richard E. Thornburgh 
Edward Donovan and Cheryl Carter 
Jeff Thomas Catering 
The Castleberry Family 
KMK Law 
Sandra & Stephen Joffe 
Paula Boggs Muething & Brian Muething 
Patti Myers & Alan Flaherty
Trish & Rick Bryan 
Prestige AV & Creative Services 
Graeter's Ice Cream 
Rhinegeist Brewery
CCMpower 
The CCM Harmony Fund: Challenging Hate & Prejudice through the Performing Arts 
Event Sponsors
Buddy Rogers Music 
LINKS Sponsor
Sponsors listed as of August 30, 2021
Jaime Sharp
CCM Graduate Assistant, Marketing + Communications
Jaime Sharp is a master's student studying Vocal Performance at CCM. She serves as the Vice President of the CCM Graduate Student Association and Student Liaison for the CCM DEI Committee. Jaime holds a bachelor's from the University of Michigan.
1
Mission not impossible
May 30, 2023
UC's School of Criminal Justice offers pathways to career placements with the U.S. Secret Service through connections and experience-based learning. Meet the students who found work experience through internships and alumni that hold career positions in the federal law enforcement agency.
2
WCPO: Asian American and Pacific Islander Heritage Month series
May 28, 2023
Two faculty members and one student have been profiled by WCPO-TV as part of a series celebrating May as Asian American and Pacific Islander Heritage Month (AAPI). These segments feature the stories of UC Law's Dr. Jenn Dye, CCM's Dr. Thomas Gamboa and fourth-year student Aashka Raval.
3
UC co-op student delves into digital complexities of operations...
May 26, 2023
Raised in the Queen City, Joel Engelhardt began college out of state but returned in 2022 to study in the University of Cincinnati's Carl H. Lindner College of Business. At a Cincinnati Innovation District (CID) career fair, Engelhardt met Jesse Lawrence, director of partner success at the UC 1819 Innovation Hub. While serving as a co-op student this spring, Engelhardt had the chance to blend his skills in operations management, research and software development to create customized solutions for strategic partners.
Debug
Query for this