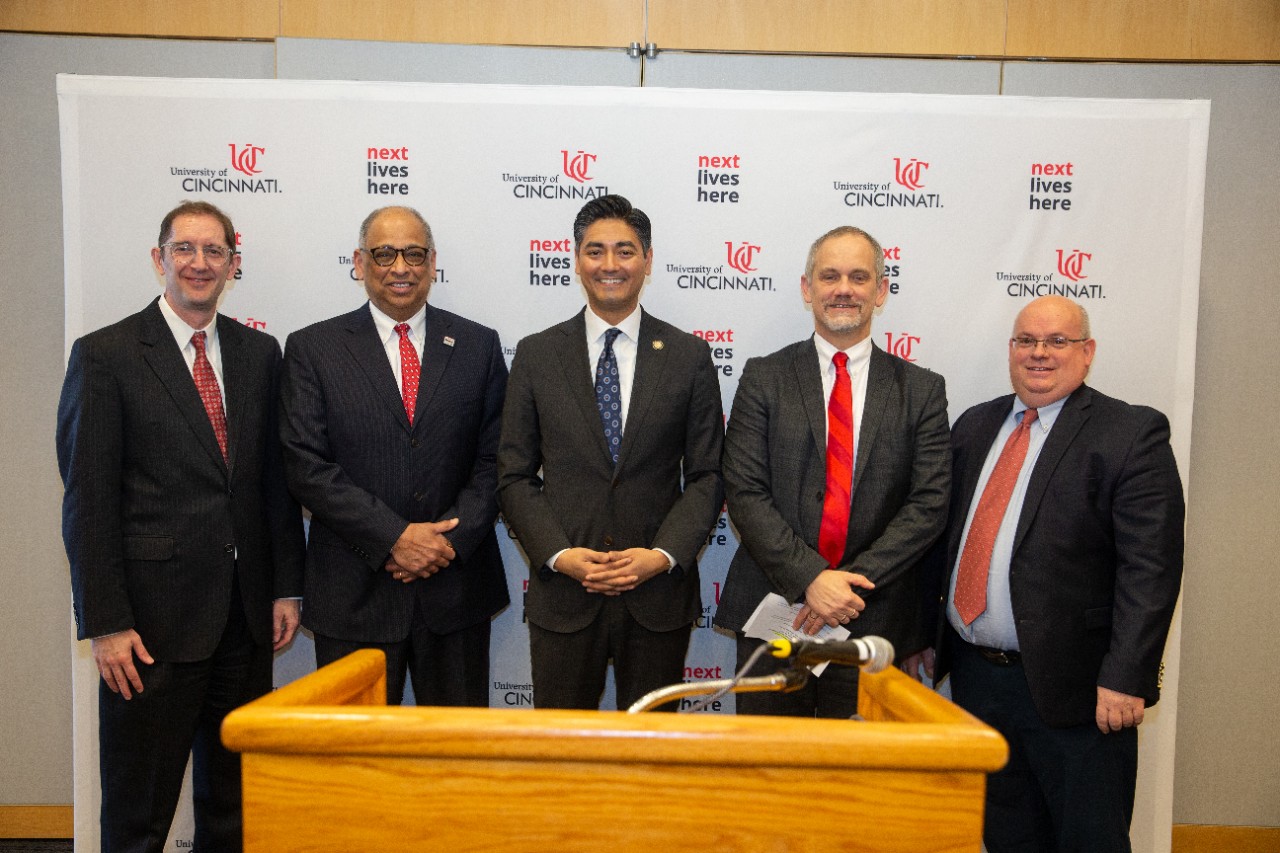 UC Online partners with City of Cincinnati to advance employee education
City employees and their dependents receive educational benefits through reduced tuition rate
The University of Cincinnati today announced a new partnership with the City of Cincinnati offering city employees, their spouses and dependents access to UC's online degree programs at a reduced cost in the form of scholarships.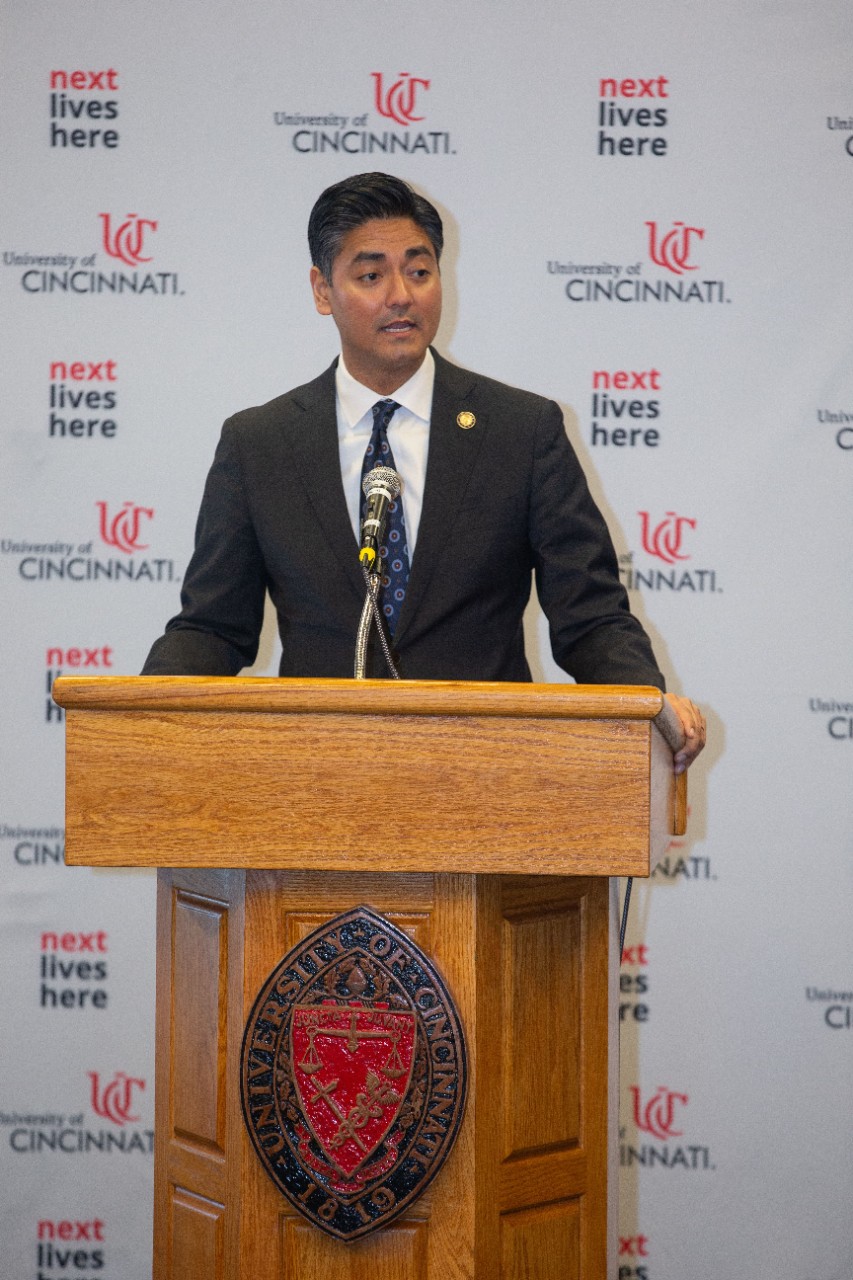 Effective immediately, the university and city have entered into an agreement to provide a reduced tuition rate of 10% for specific online programs.
"Our city employees work hard every day to provide the essential public services we all depend on. Our core focus with this partnership is to make sure we are doing everything in our power to invest in them," said Cincinnati Mayor Aftab Pureval. "I'm extremely grateful that we're building on our strong relationship with UC, as we work in coordination to connect our residents to a pipeline of opportunities to grow and thrive."
UC has been an online educational innovator for more than 20 years and was one of the first institutions to teach online courses. Building on its history of teaching excellence and innovation UC brought its many online offerings together under one umbrella to create UC Online, which provides high-quality, nationally renowned online academic programs.
Today's announcement is about deepening a two-century relationship between UC and the city that is its home.
University of Cincinnati President Neville Pinto
"Today's announcement is about deepening a two-century relationship between UC and the city that is its home," said UC President Neville Pinto. "Our strategic direction, known as 'Next Lives Here,' includes a strong focus on improving opportunities and outcomes for those in our city. As a public university, we must prepare a way for an exciting, equitable and affordable future for everyone."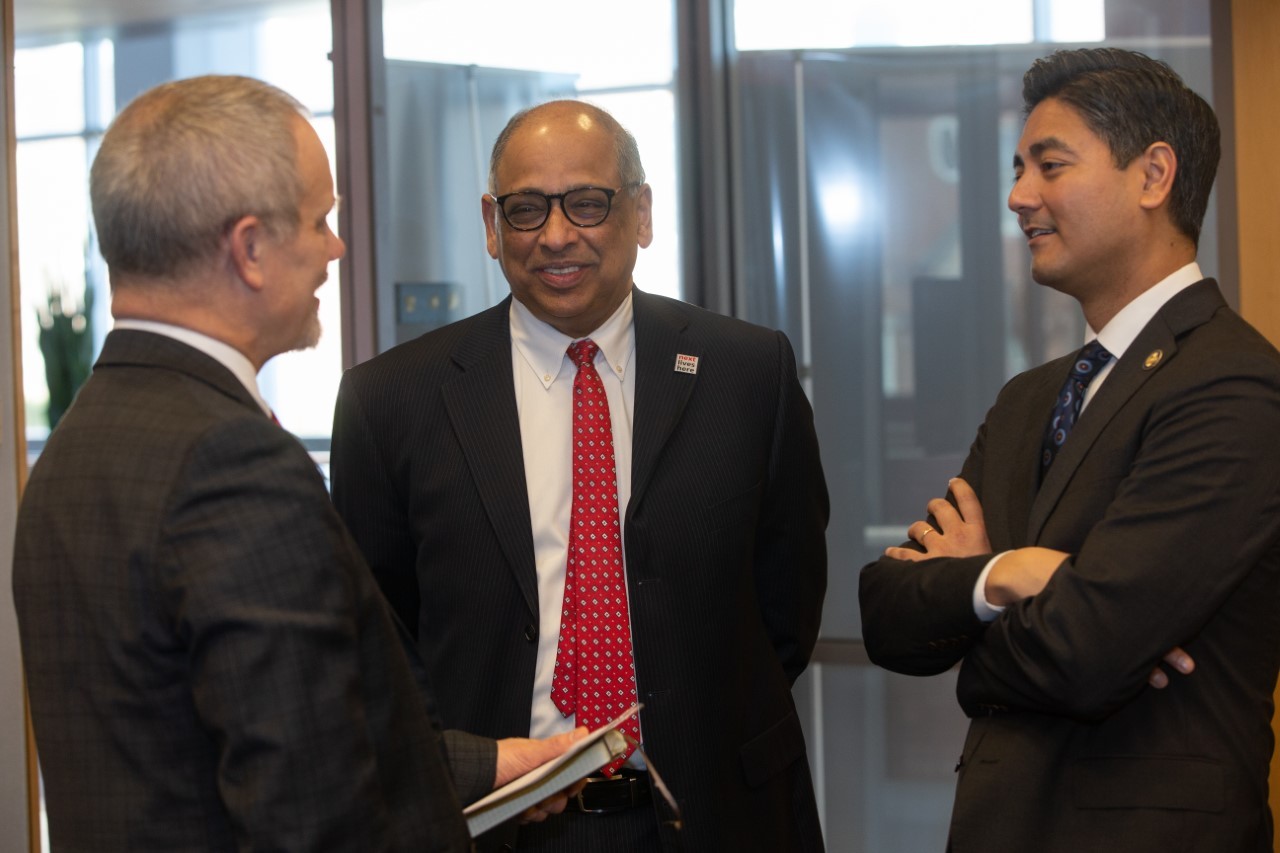 UC Online offers 104-degree programs and certificates, many of which are ranked among the best in the U.S. The online degree programs are designed for the non-traditional student to earn a degree and advance their career at their own pace.
"UC Online is for working adults, parents, those who want to finish a degree they once started and for individuals who want to pursue a graduate degree or receive specialized training for in-demand jobs," said Executive Vice President for Academic Affairs and Provost Valerio Ferme. "Education and the pursuit of a degree is an investment in one's future and the future of our great community. We are proud to be able to make learning more affordable and accessible to city employees and their families." 
Enrollment in UC Online programs has increased by 19-percent during the last year and includes students that live locally within the Greater Cincinnati region, across the U.S. and beyond.
UC Online is designed to provide a flexible education that fits the needs of the individual learner adds Jason Lemon, Vice Provost and Dean for UC Online.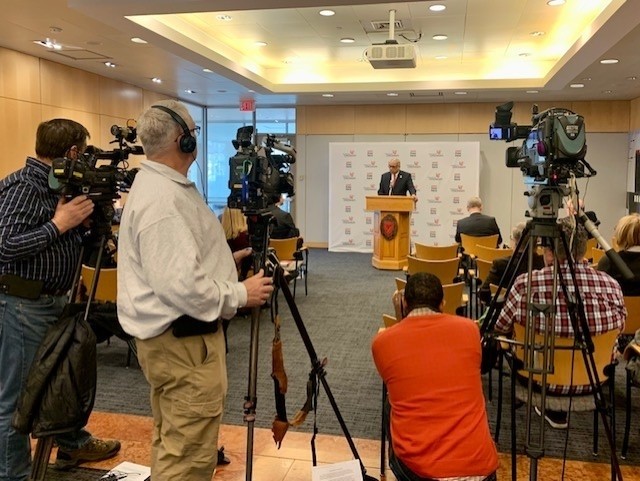 "Students in our programs not only have access to our renowned faculty, but also the supportive programs and services to help them along their academic journey," said Lemon. "It is important that online students are supported and that our curricula are delivered in innovative ways."
UC Online faculty receive specialized training along with course design and technology support to deliver a high-quality teaching and learning experience.
Photo from L to R: Interim City Manager John Curp, UC President Neville Pinto, Cincinnati Mayor Aftab Pureval, UC Provost Val Ferme, UC Online Dean/Provost Jason Lemon. Photo/Andrew Higley/UC Creative + Brand
1
WVXU: Health benefits and risks to recreational marijuana
December 1, 2023
The University of Cincinnati's LaTrice Montgomery joined WVXU's Cincinnati Edition to discuss the potential health benefits and harms associated with expanded cannabis access after Ohio voters approved legalizing recreational marijuana in the November election.
2
Public gardens contribute to invasives problem
December 1, 2023
University of Cincinnati botanists found that plants at arboretums and public gardens inadvertently can seed wild areas with nonnative plants. Their study was published in the journal Ecological Restoration.
3
Local 12: New research could help treat cocaine use disorder by...
December 1, 2023
New research out of the University of Cincinnati takes a different approach to cocaine addiction. Local 12 produced a story on the study, interviewing lead researcher Andrew Norman, PhD, of the Department of Pharmacology and Systems Physiology at the UC College of Medicine.
Debug
Query for this