WCPO: Tri-State recognizes Transgender Day of Visibility
UC medical student talks about the transgender medicine program in the College of Medicine
March 31 is Transgender Day of Visibility and some events are marking the day in Cincinnati. Attention is also being brought to the transgender medicine program started in 2016 at the UC College of Medicine by Sarah Pickle, MD, of the Department of Family and Community Medicine. WCPO interviewed third-year medical student Malia Schram about the program.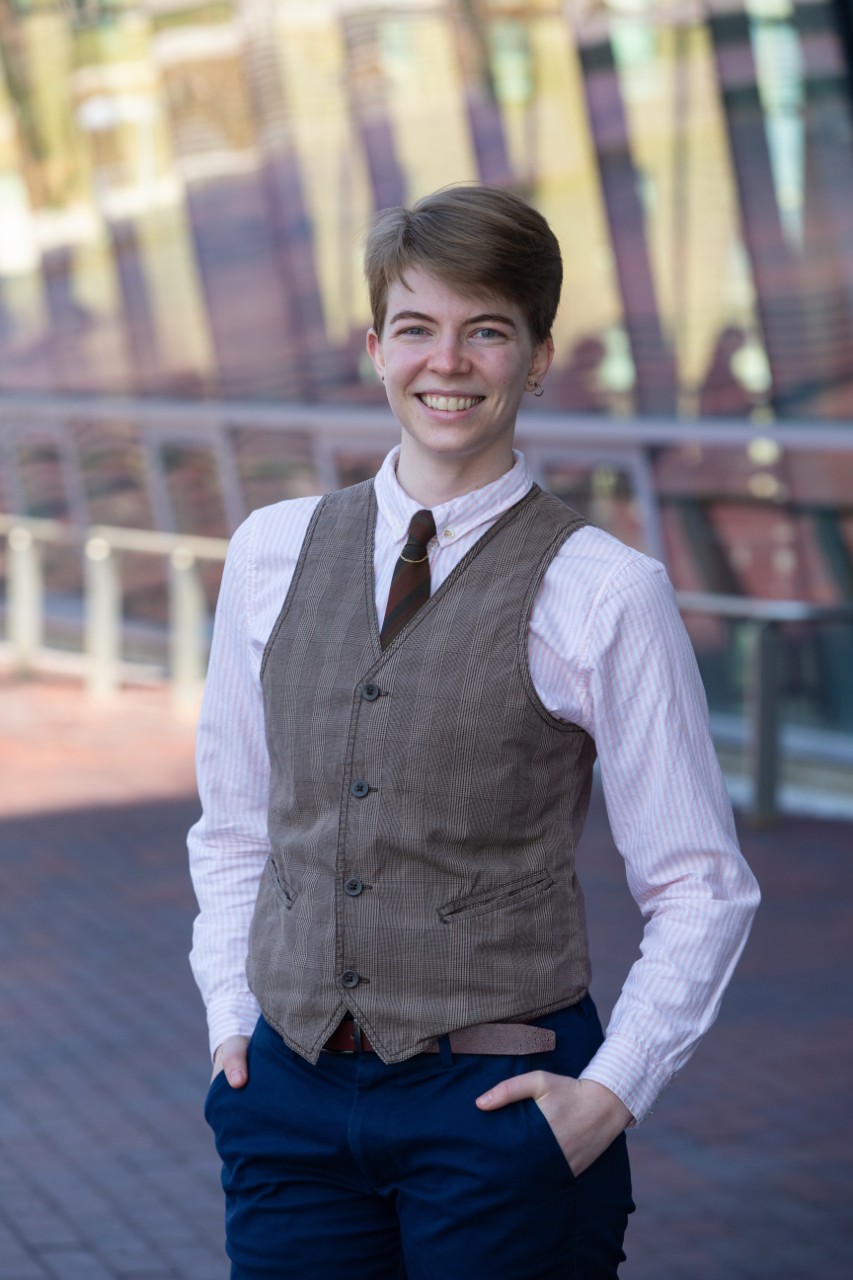 "When we look towards the future of medicine, a lot of people hope that this next generation will take over some of the roles that will be more educated on our community that will understand how to integrate medicine and into community practice," said Schram.
Schram is in their third year at the University of Cincinnati's College of Medicine and is a member of the LGBTQ+ community. They plan to go into family medicine.
Schram told WCPO they chose UC in part because of the range of opportunities that allowed them to be themselves. On campus, they've studied transgender medicine and worked on independent community projects.
Studies show people in the LGBTQ community can face discrimination while seeking healthcare. The university said transgender medicine programs are not widespread.
Schram said increasing diversity in the healthcare industry will improve patient care.
"The more representation you have within training, and within your ability to care for people who are similar to you and different from you, the better you're able to connect," Schram said. "The better you're able to advocate."
Schram was also featured in a story posted by Spectrum News. See that coverage here. 
Read more about the College of Medicine transgender medicine program here. 
Lead photo of medical students Al Lutwak, Connie Chen, Emery Lu and Malia Schram/Andrew Higley/UC Creative + Brand
Next Lives Here
The University of Cincinnati is classified as a Research 1 institution by the Carnegie Commission and is ranked in the National Science Foundation's Top-35 public research universities. UC's medical, graduate and undergraduate students and faculty investigate problems and innovate solutions with real-world impact. Next Lives Here.