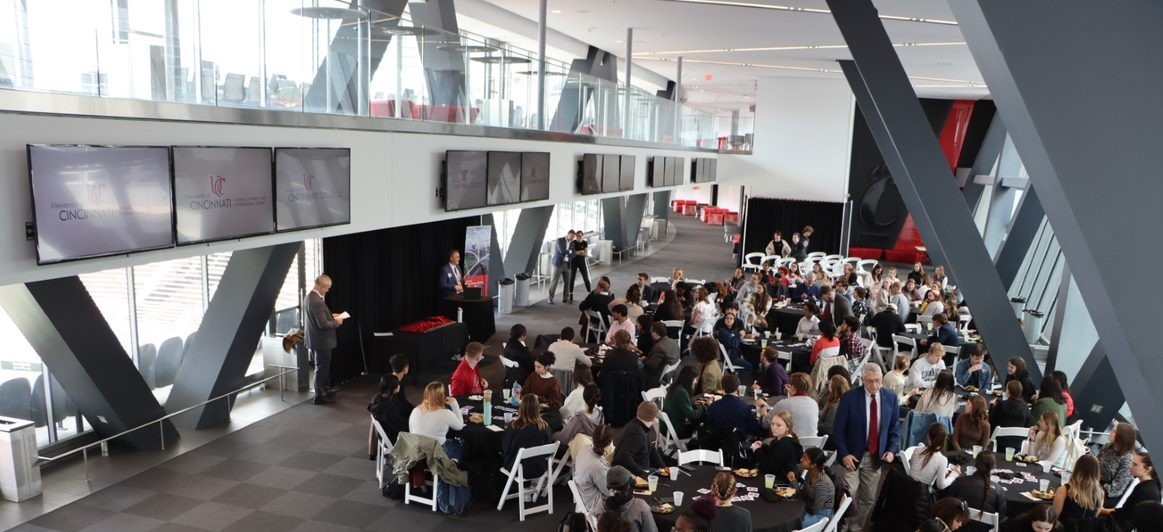 UC launches School for Public and International Affairs: SPIA
SPIA the nexus of theory and action, where big ideas are forged to foster public impact
The school was created out of the former Department of Political Science, which dates to 1914.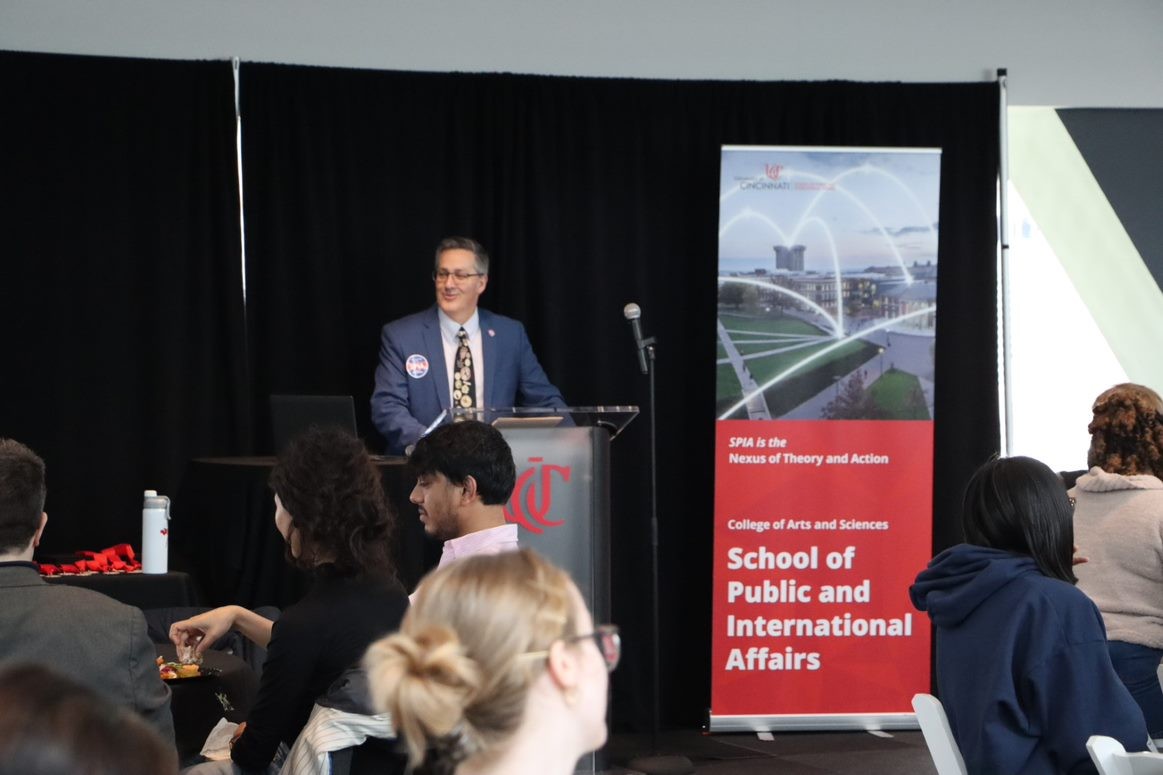 "SPIA is the result of a mission shift," says Richard Harknett, PhD, professor and the first director of SPIA, explaining that over the last decade the department evolved from a political science focus to include several areas of study such as cybersecurity, public administration, international relations, law and social justice.
Harknett and SPIA faculty, students, staff and alumni celebrated the school's launch at an event on April 7, 2022, with UC administrators and guest speakers.
"We are preparing the next leaders of our society," UC's Executive Vice President for Academic Affairs and Provost Valerio Ferme, PhD, said in his address to approximately over 200 in-person and virtual attendees, one of whom was Janice Rotich, a third-year SPIA student who has been accepted into SPIA's master's in public administration program. 
Rotich, a Darwin T. Turner scholar with her sights set on becoming a civil rights attorney, came to UC from Dallas and told the audience how quickly she was able to call UC's campus community her "home away from home." She also expressed her gratitude to SPIA for her academic development: "I love learning how our system of government and our laws work for the people in the best way possible especially for our marginalized populations."

We want to build a culture that is going to further our students and that will have a reach into the city of Cincinnati, our region, our country and around the world
Andrew Lewis SPIA associate professor and director of undergraduate studies
Harknett, who served as the head of the political science department for 10 years, said that attracting students such as Rotich exemplifies the efforts of those involved in establishing SPIA. "What we've done in this school is assemble an intellectual community of scholars, research faculty and students and partners interested in studying the mechanisms of good democratic government." He said students will learn all aspects of public and international affairs, such as how people vote, legal structures, identity structures and security contexts. "We look at what's going on in the U.S. and comparatively across the globe."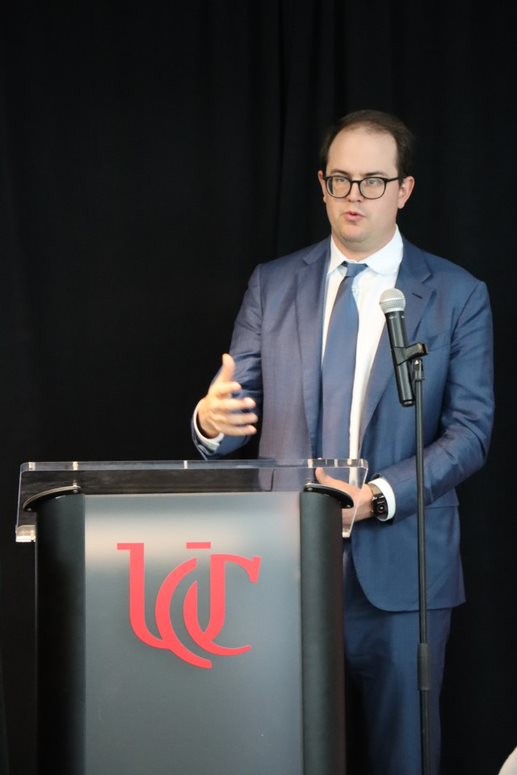 Guest speaker Ben Buchanan, PhD, on leave from his professorship at Georgetown University to serve in the White House where he works on artificial intelligence (AI), cybersecurity and international affairs, gave the audience insight into the intersection of cybersecurity, AI and politics and the importance of these topics as we move forward into the future. Buchanan is the author of three books on cybersecurity.
The event was also a forum to announce student awards (see below) and two new funding sources: A $75,000 alumni gift  to support SPIA's doctoral program and a $50,000 annual state grant to support paid student internships related to public policy.
"We want to build a culture that is going to further our students and that will have a reach into the city of Cincinnati, our region, our country and around the world," remarked Andrew Lewis, PhD, SPIA associate professor and director of undergraduate studies.
The following students were all awarded as inductees to Pi Sigma Alpha, the National Political Science Honor Society, as members of the Pi Beta chapter:
Chase Altier, Jagur Beaschler, Matthew Berning, Anna Breetz, Jourden Cobb, Trudie Effron, Hanna Engle, Courtney George, Alyssa Gruich, Cathryn Hodge, Marty Ishmael, Logan Kijewski, Allyson Kline, Mary LeBus, Laila Lowe, Daira Maldonado, Megan McConnell, Maxwell McDonald, Peter Nelson, Kelsie Renfrow, Kristen Roberts, Sarah Saadeh, Erin Sharp and Elise M. Walsh.
Broadening the school's reach also includes a facilities move, said Harknett. The school will soon be relocating its offices and classrooms in Crosley Tower on UC's uptown campus to the new Clifton Court Hall. "This is just the start," Harknett says of "a commitment to intellectual energy by directing it to a purpose beyond academic progress and translating theory to impact." 

Featured image at top of SPIA annoucment event. Photo/Vleaminck. 
Impact Lives Here
The University of Cincinnati is leading public urban universities into a new era of innovation and impact. Our faculty, staff and students are saving lives, changing outcomes and bending the future in our city's direction. Next Lives Here.