Jonathan Kregor named interim dean of UC College-Conservatory of Music
A highly respected musicologist, Kregor has been a CCM faculty member since 2007
Valerio Ferme, PhD, executive vice president for academic affairs and provost for the University of Cincinnati (UC), has announced the appointment of Jonathan Kregor, PhD, as interim dean of the UC College-Conservatory of Music, effective July 1, 2022. Stanley Romanstein, PhD, who has served as CCM's dean for the last four years, will step down from that role on June 30. Following a sabbatical year, Romanstein will transition to faculty within CCM's Department of Musicology.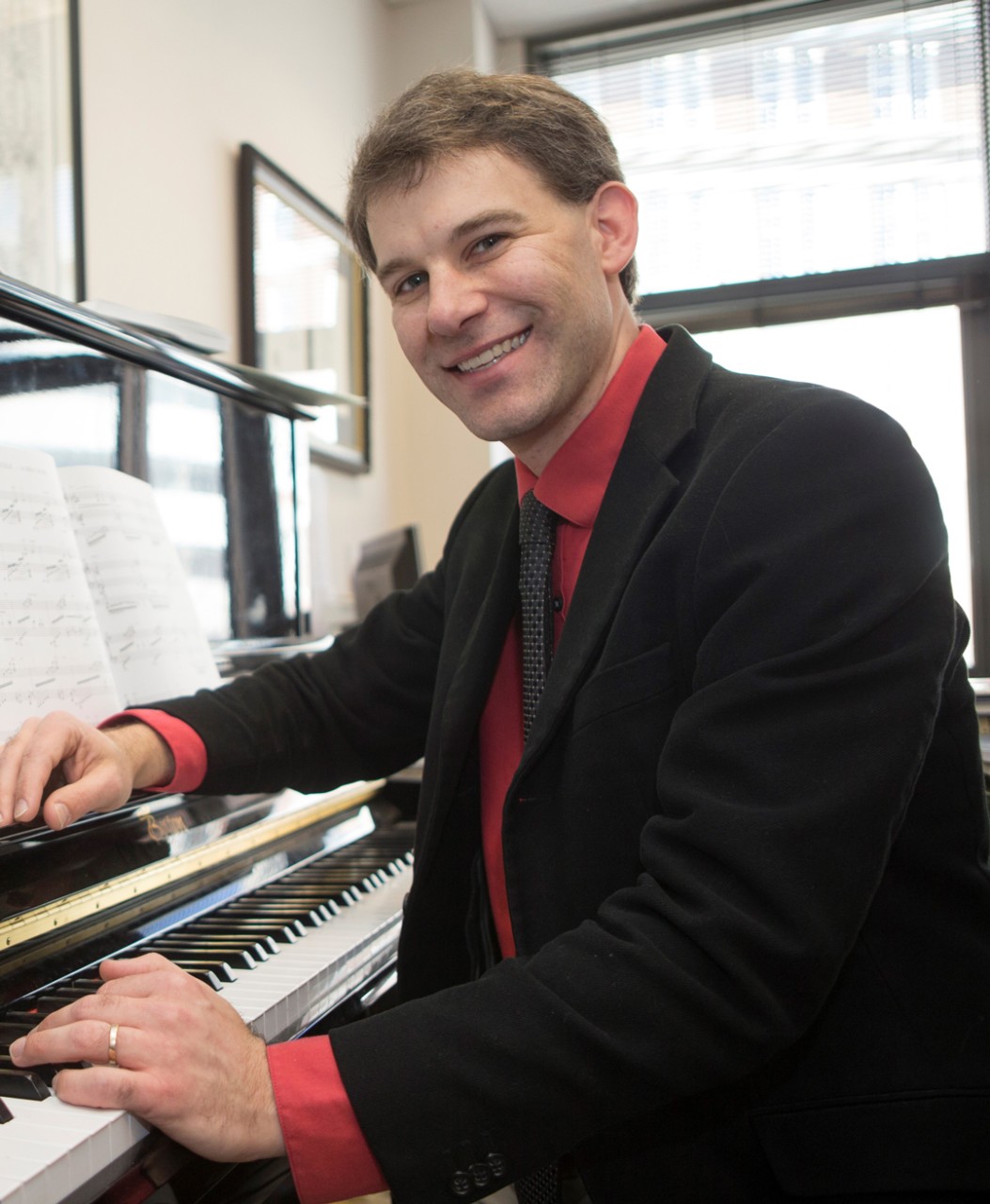 A highly respected musicologist, Kregor has been a CCM faculty member since 2007 and currently serves as professor of musicology and head of CCM's Division of Composition, Musicology and Theory. As a musicologist, he specializes in nineteenth-century music, and has numerous peer-reviewed publications on subjects ranging from Franz Liszt and musical reproduction to virtuosity and gender.
At UC, Kregor has received the George Rieveschl Jr. Award for Creative and/or Scholarly Works in 2016, served as Office of Research Faculty Fellow in 2019-20, and completed the Academy of Leadership and Practice in 2022. He earned a bachelor's degree in music from the University of North Carolina, Chapel Hill, and both a master's and PhD in musicology from Harvard.
"It is an honor to lead CCM during this transitional period," Kregor said. "With an ever-rising international profile, strong new partnerships with UC Athletics and UC's Center for Integrative Health and Wellness, and collaborations with Cincinnati's professional arts organizations, it is an exciting time for CCM. Students remain our top priority as CCM continues its mission to educate and inspire the next generation of creative artists and scholars."
About UC's College-Conservatory of Music
The University of Cincinnati's nationally ranked and internationally renowned College-Conservatory of Music (CCM) is a preeminent institution for the performing and media arts. The school's educational roots date back to 1867, and a solid, visionary instruction has been at its core since that time.

Declared "one of this country's leading conservatories" by the New York Times, CCM offers nearly 120 possible majors, along with a wide variety of pre-collegiate and post-graduate programs. The synergy created by housing CCM within a comprehensive public university gives the college its unique character and defines its objective: to educate and inspire the whole artist and scholar for positions on the world stage.
Learn more at ccm.uc.edu.
Featured image at top: the CCM Village on the campus of the University of Cincinnati. Photo/UC Creative + Brand