Grant supports UC pilot program that couples science with humanities
UC professor has a philosophy about science: Nonscientists can participate too
The introduction to math and science typically begins in elementary and middle school. That's also when students begin to think that they have to be a math whiz to study science, says University of Cincinnati assistant professor of philosophy Melissa Jacquart.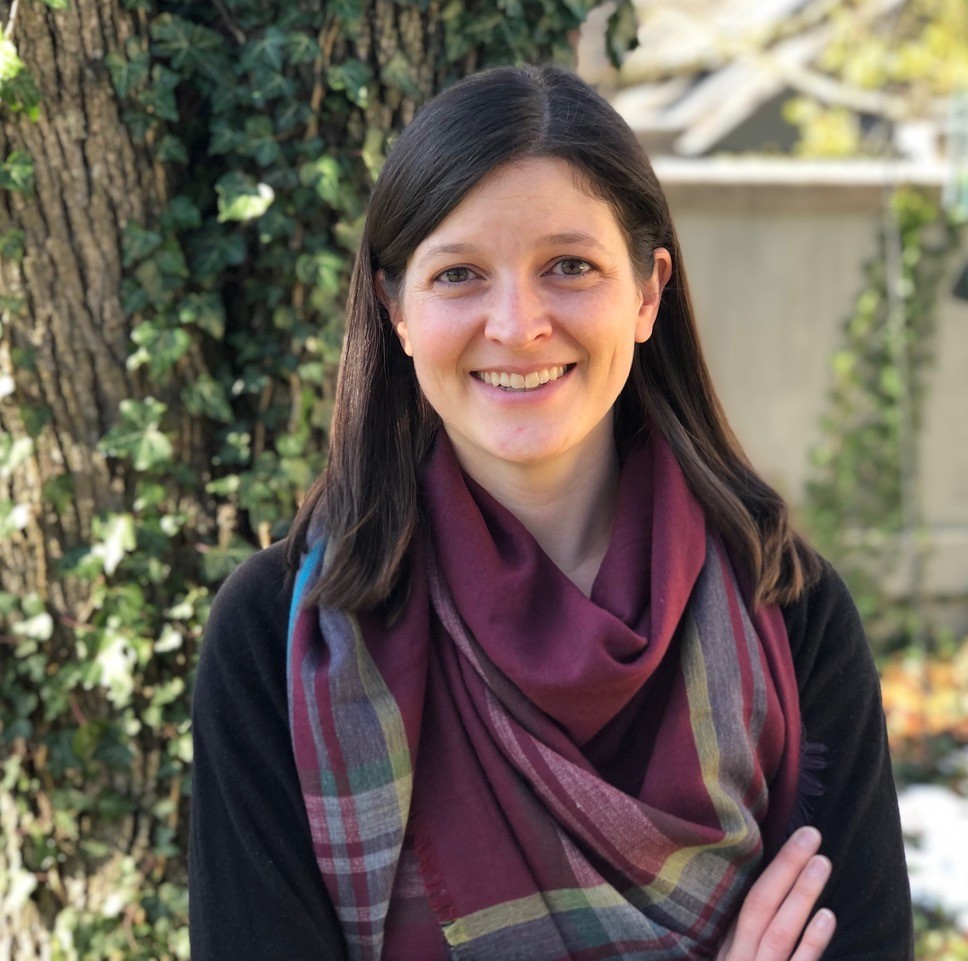 Jacquart, however, wants to change that impression, by offering middle school students an after-school program that introduces them to another way of looking at science, through a philosopher's eyes.
"My intent is to show the students who think of themselves as nonscientists that they do have a place in science, and that the humanities have a role in science as well," says Jaquart who has been awarded a $50,000 Whiting Public Engagement Program grant to pilot a Philosophy & Science Fair Club for seventh and eighth graders at a Cincinnati Public School in fall 2023.
Although the program has a science foundation, it will more so focus on the humanistic aspects of science, she says. "It will be bidirectional that way," says Jaquart whose research focus examines the role philosophy can play in general public understanding of science and in science education. For example, students may consider how scientists' intellectual context and worldviews impact the scientific method and process of discovery or the role trust plays in the public's understanding of scientific findings.
Jacquart's initiative will be carried out through the UC Center for Public Engagement with Science, in partnership with the Greater Cincinnati STEM Collaborative. The groups will work to create lesson plans designed to introduce students to the philosophical and other humanistic aspects of science by identifying a theme, such as space exploration or climate change, and then deploying philosophical methods of inquiry to deeply investigate it. She will teach the pilot program with graduate student assistance.
This is a deeply innovative initiative
Angela Potochnik Professor of philosophy and director of the Center for Public Engagement with Science
"At the Center for Public Engagement with Science, we prioritize an interdisciplinary approach including the humanities, as well as partnership with other community organizations; this is a deeply innovative initiative that embodies both of these priorities," says Angela Potochnik, UC professor of philosophy and the center's director.  
Over the course of 15 weeks, students will develop individual projects related to the shared theme and informed by philosophical discussion. The course will culminate with each student entering their project in the Southwest Ohio Science and Engineering Expo Science Fair, one of the nation's largest student science fairs.
The overall intent, says Jacquart, is to expand the program to other Cincinnati public schools and schools across the country.
According to the Whiting Foundation grant committee, they saw Jacquart's project as one that teaches children cross-disciplinary inquiry skills that are indispensable to civic literacy and described it as representing an important avenue for demonstrating the ways that the humanities are essential.
Per the foundation: "Without the humanities … we can't fully understand why science matters."
Featured photo at top of glass beakers/Adobe.
Impact Lives Here
The University of Cincinnati is leading public urban universities into a new era of innovation and impact. Our faculty, staff and students are saving lives, changing outcomes and bending the future in our city's direction. Next Lives Here.
1
UC's College of Arts and Sciences honors outstanding alumni
March 20, 2023
Five graduates of UC's College of Arts and Sciences were recognized with alumni awards during the A Night with A&S annual ceremony earlier this month. As community leaders, philanthropists and professional pioneers, the impact of these alumni can be felt at the college, university, state and national levels. Also at the event A&S scholarship recipients were celebrated, and had the opportunity to meet with the donors whose contributions helped make their college experience possible. Meet the 2023 UC College of Arts and Sciences Outstanding Alumni:
3
March is a month associated with both good and bad luck
March 20, 2023
The month of March holds space for both St. Patrick's Day and The Ides of March. These two events are associated with both good and bad luck, as explained by Rebecca Borah who researches popular culture and the traditions associated with myths, legends, lore and truths.
Debug
Query for this