New faces, new initatives
UC Law launches new clinic to address justice gap for low-income communities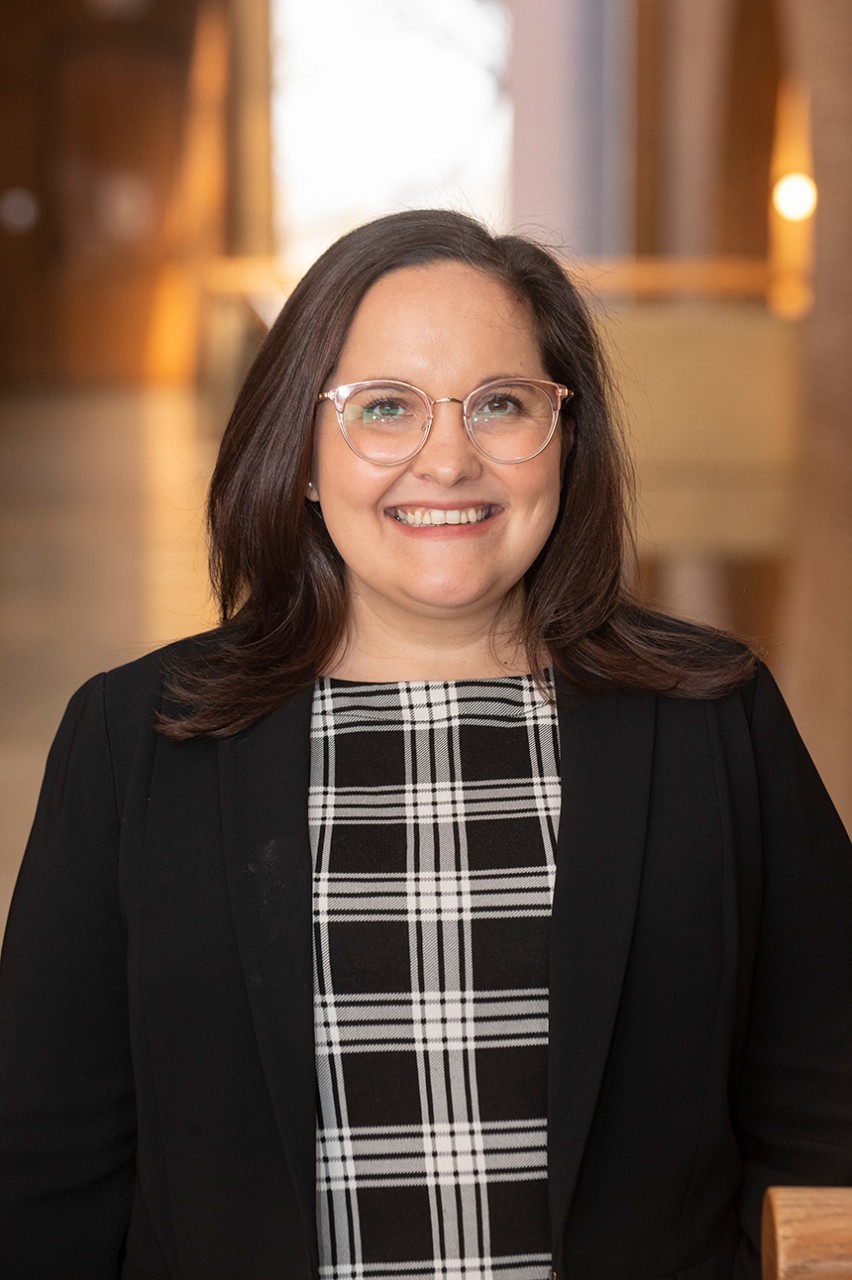 Sarah Adkins joined the College of Law in November 2021 as the inaugural director of the Legal Access Clinic (LAC) at Cincinnati Law.
The LAC, which is scheduled to open in Fall 2022, is designed to address the access to justice gap for low- and middle-income people in the tristate.
"We are thrilled that Sarah has joined the College to launch the LAC. Too many in our community confront serious legal issues but go to court unrepresented because they lack the resources to pay a private attorney and earn too much to qualify for Legal Aid," said Dean Verna Williams. "This new Clinic will go far in helping us close the access to justice gap."
Previously, Adkins was the founder, executive director, and immigration attorney for Neighbors Immigration Clinic (NIC), an immigration legal nonprofit clinic in Lexington, Kentucky. In addition to launching and practicing at NIC, Adkins has significant experience in other aspects of the law.  She was Assistant Attorney General, Office of Civil and Environmental Law for the Kentucky Attorney General's Office, where she served as lead counsel in the Commonwealth's environmental litigation and managed a variety of cases at the trial and appellate levels. She also clerked for the Federal District Court Judge Gregory F. Van Tatenhove, administering the Judge's extern and intern program and honing her experience in federal courts. As a student at Harvard Law School, Adkins participated in numerous clinics, including the Harvard Immigration Project, the Harvard Immigration and Refugee Clinic, the Ghana Project Clinic, and the Child Advocacy Project Clinic.
Cincinnati Law launches Master of Legal Studies online degree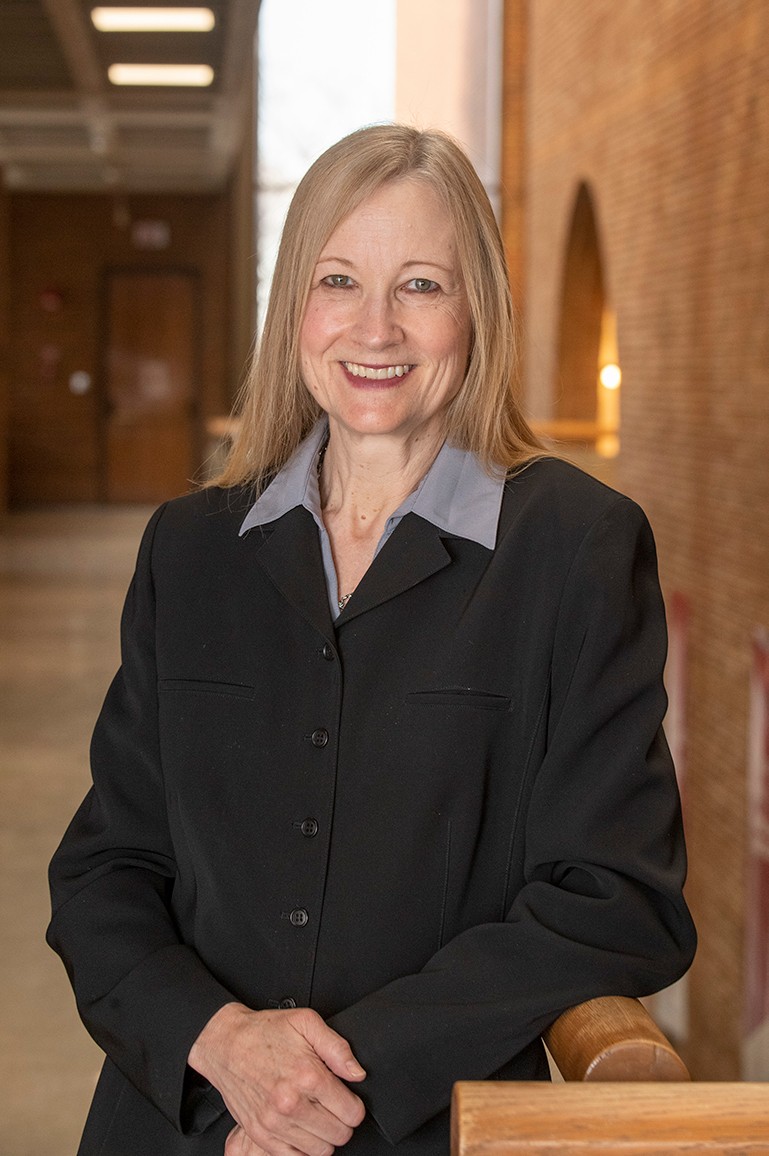 Susan Stephan joined the College of Law in November of 2021 as the director of the master of legal studies (MLS) program.
The MLS program—a partnership between the College of Law and UC Online—is designed for working professionals who would benefit from a sophisticated understanding of the laws and regulations that intersect with their career. The College welcomed its first class of MLS students in January of 2022.
Stephan previously served as associate dean of graduate and online programs at Nova Southeastern University Shepard Broad College of Law. Stephan brings significant experience in online legal master's program administration, law, and teaching to this new role.
Read more about Susan Stephan and Cincinnati Law's MLS Program.
College welcomes scholars Ryan Thoreson and Kristie Bluett to the faculty
This fall, Cincinnati Law will welcome legal scholar and anthropologist Ryan Thoreson as an Assistant Professor, and legal clinician Kristie Bluett as Assistant Professor of Clinical Law and Director of the Domestic Violence and Civil Protection Order Clinic.
"Ryan and Kristie will be excellent additions to our faculty," said Dean Verna L. Williams. "They both bring a wealth of experience to their roles that will benefit our students as well as the greater University and Cincinnati communities."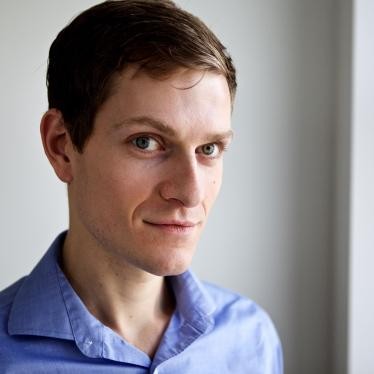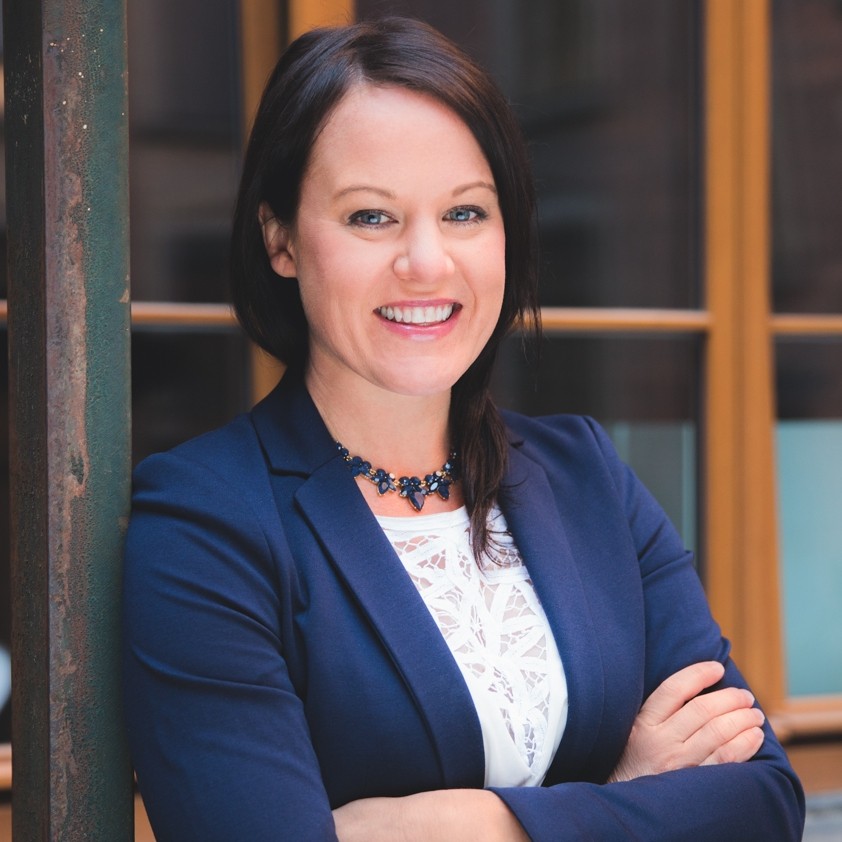 UC College of Law names new director of Jones Center for Race, Gender, and Social Justice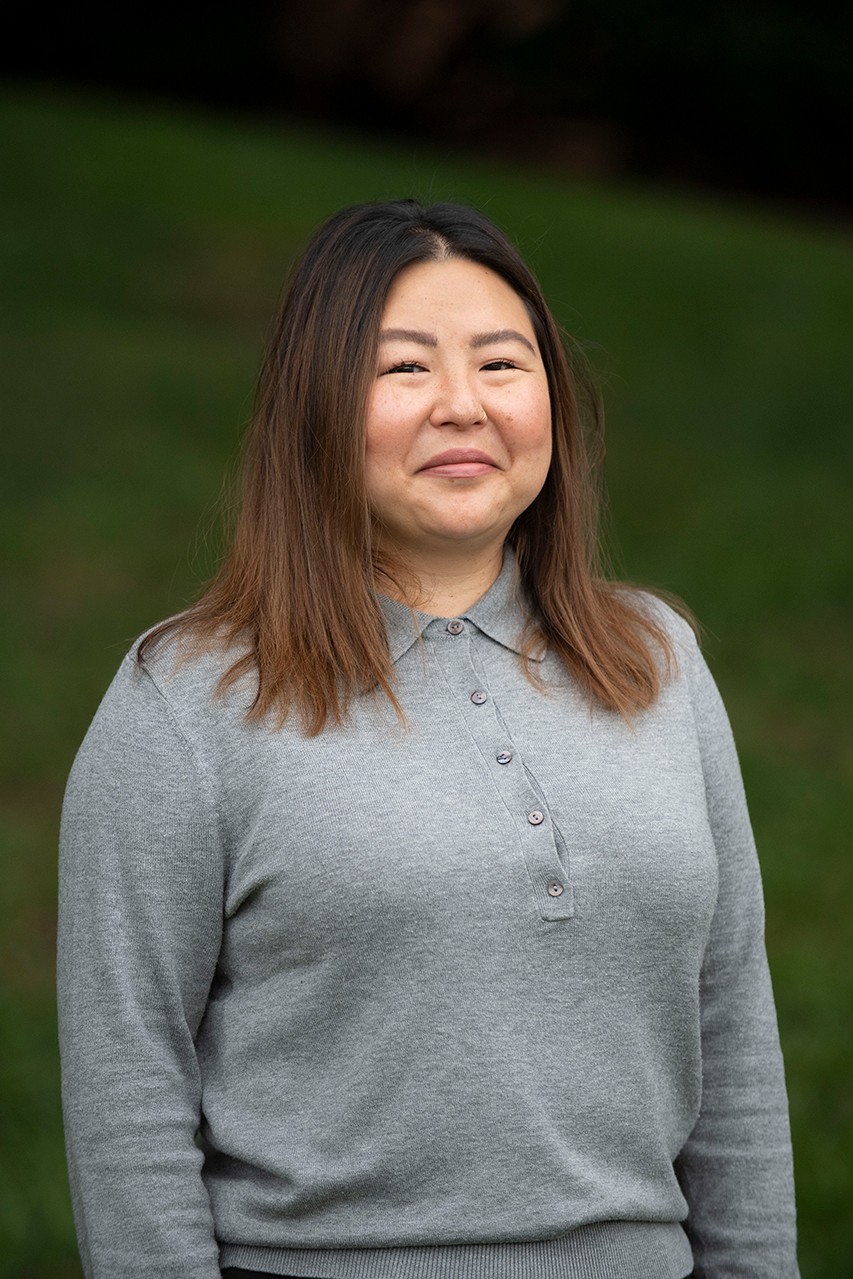 Community advocate and scholar Jenn Dye '09 has joined the College of Law as the inaugural Theodore M. Berry Director of the Nathaniel R. Jones Center for Race, Gender, and Social Justice.
Since its founding in 2010, the Center has grown into a groundbreaking, actively engaged organization that trains and cultivates scholars, leaders, and activists committed to social change. Relaunched in 2019 as the Nathaniel R. Jones Center for Race, Gender, and Social Justice, the Center reaffirmed its commitment to and alignment with the principles of Judge Jones' impressive career as a champion for justice.
"We have found the ideal person to continue the Jones Center's already impressive trajectory," said Cincinnati Law Dean Verna Williams. "Jenn Dye's leadership will allow the Center to attain new levels of impact and engagement driven by Judge Jones' voice and his vision of providing legal access and knowledge to all."
Dye most recently served as research associate and director of the Human Services Research & Innovation Center for the University of Cincinnati, where she was responsible for cultivating relationships to advance research in ways that increased community impact.
Read more about Jenn Dye and the Jones Center.
Denise Durbin named assistant dean for professional development at UC Law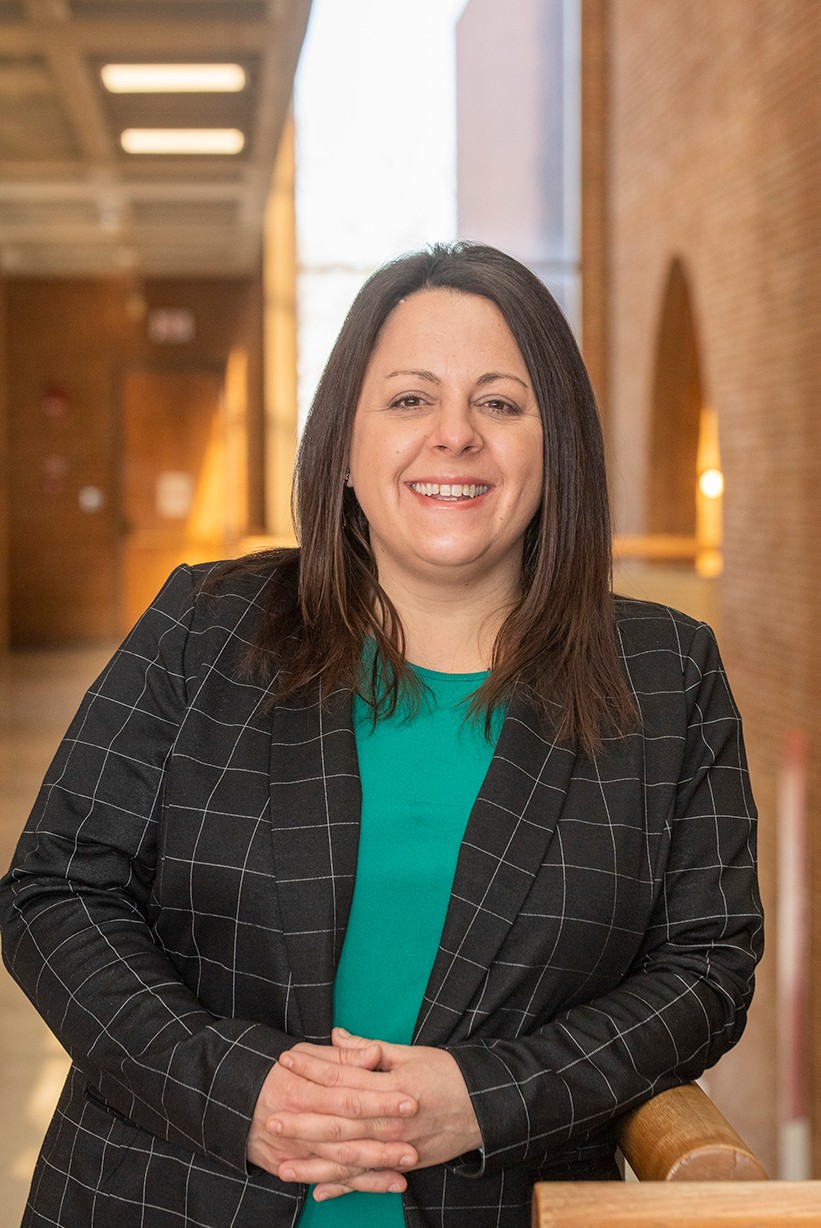 Denise Durbin '06 joined Cincinnati Law as assistant dean and director of the Center for Professional Development. A long-time advocate for children's and victim's rights, she brings a wealth of public interest experience to the role.
Durbin is a legal professional with a strong interest in developing the next generation of attorneys. She will be responsible for developing and implementing the strategic direction for the College's career services, engaging in career building activities at the local, state, and national levels that will promote the College and highlight UC Law student excellence.
"Denise is a respected attorney in the community whose fresh ideas will lead the CPD into new directions," said Verna Williams, Cincinnati Law Dean. "Our students will benefit from her professional experience, skills, and know-how as they navigate their careers."
Read more about Denise Durbin.
Dyann Margolis appointed assistant dean of academic success and bar programs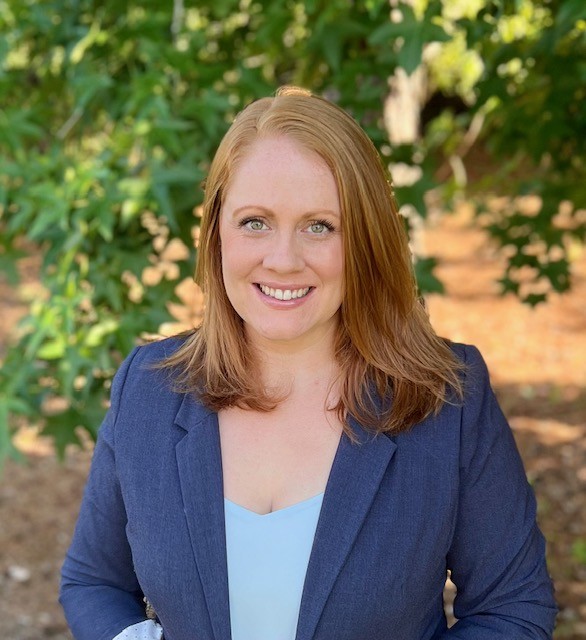 Dyann Margolis has been appointed assistant dean of academic success and bar programs. In this role, she will develop and deliver programming, courses, and individual coaching to enable law students to achieve their academic potential and succeed on the bar exam.
Margolis, who will begin her new role full-time in July, is currently the assistant dean for academic and bar success at Charleston School of Law in Charleston, South Carolina. Margolis has extensive experience preparing students for success in law school and on the bar exam, including developing comprehensive programming and interventions, conducting data analyses to drive programming, and collaborating with faculty.
"Assistant Dean Margolis brings significant experience and a demonstrated record of success in helping students prepare for the bar exam," said Jacob Katz Cogan, associate dean for academic affairs and Judge Joseph P. Kinneary Professor of Law. "Her commitment to students makes her an ideal fit for this role. We are delighted that she's joining us at the College."
Na'Tasha Webb-Prather appointed assistant dean for student affairs at UC Law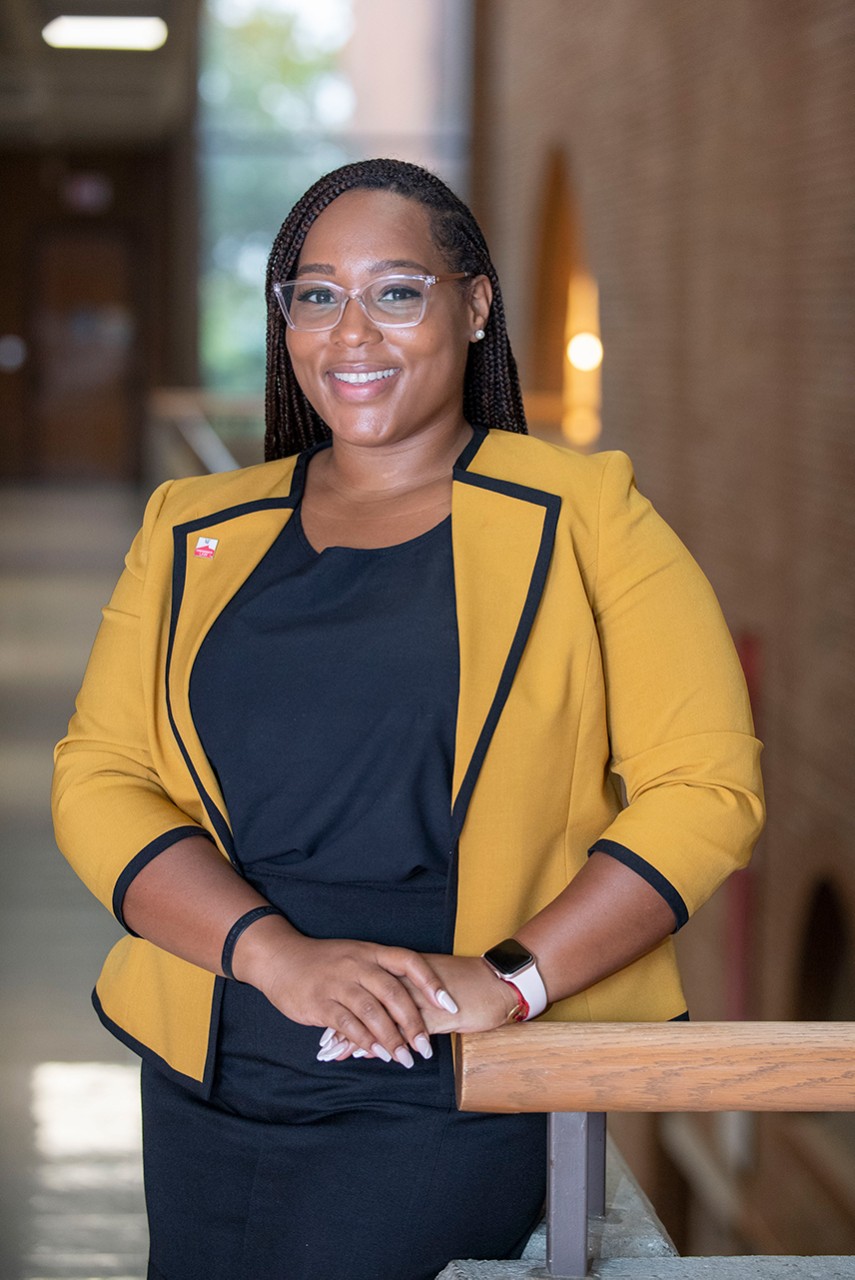 Na'Tasha Webb-Prather is the new assistant dean for student affairs, Community Engagement, and Equity at the University of Cincinnati College of Law.
An equity and compliance administrator who previously worked at the Board of Regents of the University System of Georgia, Webb-Prather oversees the law school's student affairs program and is responsible for facilitating student access to academic, co-curricular and social activities at the university. Working closely with current students, faculty and staff, Webb-Prather also leads the College of Law's equity and inclusion efforts.
"Assistant Dean Webb-Prather brings substantial experience addressing discrimination in higher education, commitment to student success, and skill in collaborating with diverse groups to the College of Law," said Dean Verna Williams, Nippert Professor of Law. "I am confident that she will be a true asset to the law school community and beyond."
1
WLWT: How one of Ohio's newest lawyers went from federal prison...
May 30, 2023
UC Law alum Damon Davis spoke with WLWT-TV about his journey from former federal prison inmate to accomplished attorney. Davis spent four-and-a-half years behind bars after being convicted of federal drug and gun charges in 2017. This month he took the Ohio Bar Admissions and is now a public defender in Hamilton County.
2
Newsweek: Conservative justices deal a blow to Ivermectin in...
May 29, 2023
The Wisconsin Supreme Court ruled earlier this month that hospitals can't be forced to issue Ivermectin to patients. It backed an earlier appeals court decision. Jennifer Bard, PhD, professor at the University of Cincinnati College of Law, weighed in on the decision during an interview with Newsweek.
3
WCPO: Asian American and Pacific Islander Heritage Month series
May 28, 2023
Two faculty members and one student have been profiled by WCPO-TV as part of a series celebrating May as Asian American and Pacific Islander Heritage Month (AAPI). These segments feature the stories of UC Law's Dr. Jenn Dye, CCM's Dr. Thomas Gamboa and fourth-year student Aashka Raval.
Debug
Query for this