Pressure increases on Fed as inflation rises
UC economist tells ABC News that likelihood of recession goes up as interest rates increase
United States policymakers are trying to delicately balance taming rising inflation while avoiding a recession as inflation continued to rise in June.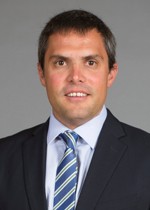 The consumer price index rose to 9.1% in June, the largest 12-month increase since December 1981, ABC News reported.
The Federal Reserve has increased interest rates, aiming to reduce inflation by slowing down the economy and decreasing demand.
"The million dollar question is how hard the Fed has to apply the brakes," said Hernan Moscoso Boedo, an associate professor of economics in the University of Cincinnati's Carl H. Lindner College of Business.
Moscoso Boedo said the continued rise of inflation "will put more pressure on the Fed to increase the interest rate more than expected, and that increases the possibility that the U.S. is going to enter a recession."
Featured image at top: The Carl H. Lindner College of Business. Andrew Higley/UC Marketing + Brand

Next Lives Here
The University of Cincinnati is classified as a Research 1 institution by the Carnegie Commission and is ranked in the National Science Foundation's Top-35 public research universities. UC's medical, graduate and undergraduate students and faculty investigate problems and innovate solutions with real-world impact. Next Lives Here.