Recession held off by strong employment numbers
UC economist tells WLWT unemployment rate is similar to pre-pandemic level
While there are signs the economy is approaching a recession, a University of Cincinnati economist told WLWT there's a key reason why the National Bureau of Economic Research hasn't declared one.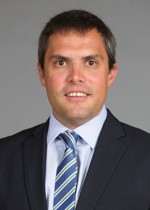 Hernan Moscoso Boedo, an associate professor of economics in the Carl H. Lindner College of Business, said the United States remains close to full employment.
The unemployment rate currently is 3.6% — the same number as December 2019, prior to the COVID-19 pandemic.
There are several factors that determine whether the economy is in a recession with the unemployment rate being one of the most important.
 "I think, usually, people connect recession to issues of unemployment," Moscoso Boedo said. "That's why we're not calling it a recession because unemployment is such, it's almost at the same level as it was in December 2019."
Featured image: Carl H. Lindner College of Business.
Next Lives Here
The University of Cincinnati is classified as a Research 1 institution by the Carnegie Commission and is ranked in the National Science Foundation's Top-35 public research universities. UC's medical, graduate and undergraduate students and faculty investigate problems and innovate solutions with real-world impact. Next Lives Here.