CCM doctoral student appointed as May Festival Conducting Fellow
First-year DMA student Christin Sears is the tenth fellow in the history of the program
The Cincinnati May Festival has announced the appointment of UC College-Conservatory of Music student Christin Sears as the May Festival Choral Conducting Fellow for the 2022-23 performance season, which is also the May Festival's 150th anniversary season. A first-year student in CCM's doctoral program in choral conducting, Sears previously served as a school choral director in the Houston area for 12 years. She is an active clinician, soloist and singer in professional ensembles who served as the soprano section leader for CANTARE Houston.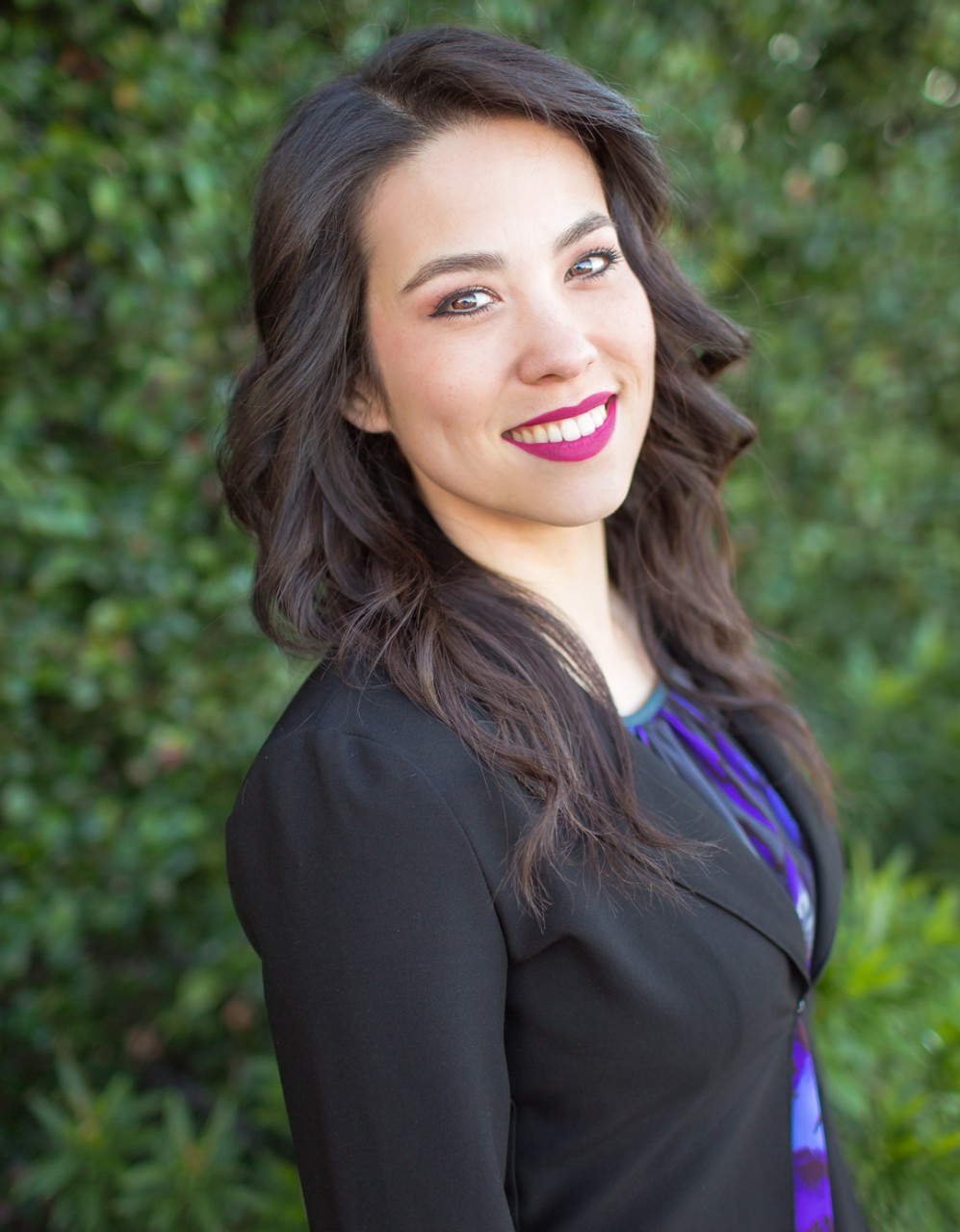 "We are excited to welcome Christin to the May Festival family," said May Festival Director of Choruses Robert Porco. "She brings immense talent and energy to the organization, and her appointment as the tenth Fellow in this program represents a major milestone for us. We are delighted that Christin will be able to join us this season."
The May Festival Choral Conducting Fellowship was created in 2013 thanks to the generosity of Ginger Warner, a long-time Trustee of the University of Cincinnati and Director Emeritus of the May Festival Board of Directors. Each year since its inception, in collaboration with CCM's graduate choral conducting program, a fellow is chosen from CCM's Doctor of Musical Arts (DMA) class and serves one season as the assistant conductor of the May Festival Chorus. Sears will directly assist the Director of Choruses Robert Porco with the leadership of the ensemble as well as all operations of a major symphonic choral organization, including artistic planning, budgeting and finance, philanthropy, community engagement and marketing.
"Christin is an outstanding conductor and recognized leader in her field," said CCM Professor and Chair of Choral Studies Joe Miller. "The May Festival Conducting Fellowship allows her to bring together the international stature of the May Festival with CCM's innovative Choral Studies program, further preparing her for an outstanding career. We are grateful to Robert Porco and the May Festival's Conducting Fellowship initiative for the opportunities that this program brings to our conductors."
"The Choral Conducting Fellowship with the May Festival has afforded me an opportunity that is unique in its experience," said Sears. "Having the ability to shadow Bob Porco and view the inner workings of an organization of this magnitude is rare and rich in possibility. I am very honored and excited to take part in the May Festival's 150th anniversary season and contribute to a long-standing tradition of musical excellence and artistry."
Christin Sears is the tenth May Festival Choral Conducting Fellow in the history of the program. Previous fellows now lead youth, university, community, church and professional choral programs in Greater Cincinnati and across the world.
"This Fellowship has consistently attracted top emerging choral leaders to Cincinnati, and Christin is no exception," said Executive Director Steven Sunderman. "Not only does this program benefit the appointed fellow from an opportunity and professional development standpoint, it also pays dividends to the May Festival and Greater Cincinnati region in enriching music and the performing arts in Cincinnati as well as around the world. We look forward to our season with Christin."
Matthew Swope: 2021-22
Henry Cecil: 2020-21
Joseph Taff: 2019-20
Jennifer Jun: 2018-19
Daniel Parsley: 2017-18
Matthew Swanson: 2016-17
Minhye Jang: 2015-16
Daniel Blosser: 2014-15
Marie Bucoy-Calavan: 2013-14
Christin Sears is a first-year doctoral student in Choral Conducting at CCM. She graduated summa cum laude from Texas State University receiving her bachelor's and master's degrees in Music Education and Choral Conducting, completing her study in 2010. While at Texas State, Sears was the proud recipient of numerous vocal, opera and endowed music scholarships that were awarded upon various academic, merit and performance-based elements. In her last year, she was selected by faculty vote to receive the esteemed Presser Foundation Scholarship, a decision which considered academic standing, leadership and extracurricular activities. 
Sears taught for 12 years as a school choral director in the Houston area and was selected the first year teacher of the year at her first appointment. In 2013 she became the founding choir director at Obra D. Tompkins High School in Katy, Texas, which afforded her the experience of building a successful 6A choral program from its inception. Under her direction, the Tompkins Chorale was selected to perform as an invitational choir for music festivals with the University of Houston (2017), the Houston Chamber Choir (2018) and Sam Houston State University (2019). The Tompkins Chorale received the highest honor of being selected to perform at the 2019 Texas Music Educators Association Convention and, in the same year, was named the Overall Winners of the Celebration of Excellence Choral Festival.
Sears is an active clinician, soloist and singer in professional ensembles. She served as the soprano section leader and sang seven seasons with CANTARE Houston, which recently performed as an honor group at the 2020 Southwest ACDA convention concert. Aside from her choral work, Sears was an avid competitor in both the Country Western and West Coast Swing dance circuits and is the two-time Pro-Am National Champion for American Country Western Dance in both her divisions. She is happy to be newly wed to her husband, Timothy Sears, and is grateful for his unending love and support.
Founded in 1873, the Cincinnati May Festival is the oldest choral festival in the Western Hemisphere and is distinguished by its unique community-based structure and standard of extraordinary artistic excellence. The annual Festival, anchored by the May Festival Chorus and Cincinnati Symphony Orchestra (CSO), hosts an international array of guest artists and presents nine dynamic productions. The Festival is under the leadership of Principal Conductor Juanjo Mena and Director of Choruses Robert Porco.
Many important choral works have received their world and American premieres at the May Festival in the past 150 years, including Johann Sebastian Bach's Magnificat, Gustav Mahler's Symphony No. 3, Benjamin Britten's Gloriana, Gian Carlo Menotti's The Death of the Bishop of Brindisi, and Robert Nathaniel Dett's The Ordering of Moses.
In 2021 and 2022, May Festival earned BBC Magazine's distinction as "One of the Best Classical Music Festivals in the US and Canada" and Chorus America recognized the May Festival as a leader in increasing diversity, equality, inclusion and access in the choral world.
CCM's Department of Choral Studies is dedicated to creating a new kind of choral conductor who is capable of standing in any environment to inspire new generations of musicians and audience members. As one of the most established conductor training programs in the world, CCM prepares leaders and entrepreneurs who will envision a new wave of performance and pedagogy that values transformative musical experiences.
CCM's Master of Music and Doctor of Music Arts programs provide professional-level experiences in rehearsals and performances, developing musicianship and technique, and acquiring knowledge of styles, performance practices and repertoire.
MM and DMA graduates of CCM's Choral Studies programs are conducting and administrating highly successful professional, collegiate, symphonic, secondary, children's and church choir programs throughout the world.
Featured image at top: An illustration of the Cincinnati May Festival logo/Provided.
1
CCM shares fall 2022 schedule of performances and public events
August 12, 2022
Audiences are invited to return to the University of Cincinnati College-Conservatory of Music's (CCM) concert halls and theaters to experience world-class performances and presentations by the next generation of performing and media artists! The college's fall 2022 schedule of free and ticketed events is now available. Tickets go on sale beginning on Monday, Aug. 22, through the CCM Box Office website.
2
CCM shares spring 2019 calendar of major events
January 1, 2019
CCM's spring lineup includes theatre and dance productions, orchestral, choral, piano, jazz and winds performances and much more! CCM's performance series runs Jan. 14 through May 12, 2019.
3
CCM shares calendar of free and ticketed events
October 1, 2021
The University of Cincinnati College-Conservatory of Music presents more than 70 major events during its CCMONSTAGE fall 2021 performance series. Arts lovers can purchase single tickets online through the college's digital box office at ccmonstage.universitytickets.com. Tickets are on sale to the general public now.
Debug
Query for this