UC dean's research offers

hybrid work solutions
Fast Company highlights Lindner College of Business Dean Marianne Lewis
With hybrid work here to stay, employers need to develop more creative and productive solutions for their employees to work both from home and in the office, research from a University of Cincinnati dean found.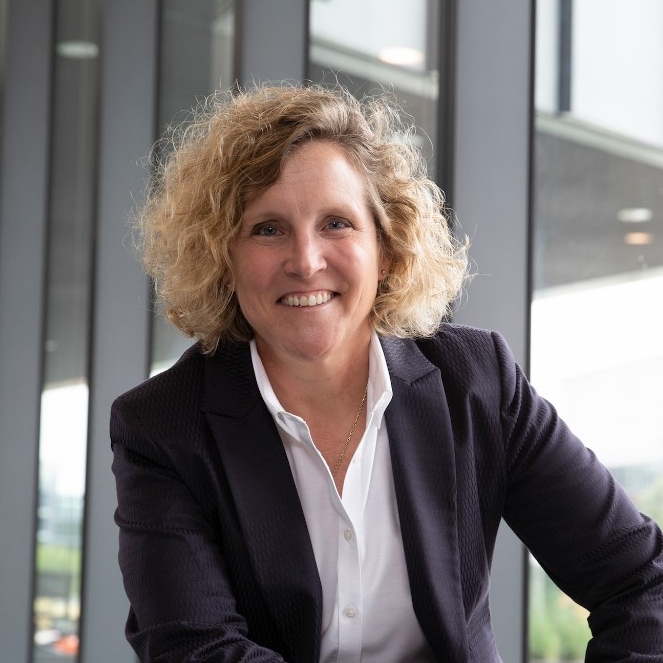 Marianne Lewis, dean and professor of management at UC's Carl H. Lindner College of Business, and Wendy Smith, the Dana J. Johnson professor of management at the University of Delaware's Lerner College of Business and Economics, researched ways to best approach hybrid work schedules. They wrote about their findings in Fast Company.
Lewis and Smith found employers enjoy the benefits of working from home such as additional flexibility in their schedules and more time spent with family but often would burn out as lines between work and home blurred. Work in the office encourages collaboration and stronger social bonds with coworkers but can be rigid and limiting.
"Both/and thinking enables creative integrations in which each option benefits the other."
---
— Marianne Lewis and Wendy Smith
"Having studied what we call 'both/and thinking' for the last 25 years, we know there's a better approach," Lewis and Smith wrote. "Rather than bland compromises that become worse for everyone, both/and thinking enables creative integrations in which each option benefits the other."
Highlighting the efforts of Rocketbook, Lewis and Smith found there are ways to overcome the potential pitfalls of work from home and office work.
"They also recognized that the challenge of working from home was collaboration, and did all they could to create tools and cultures to make that better," Lewis and Smith wrote. "Same for working from the office. The collaboration power of working together benefited from intentional opportunities to come together in the office and socially."
Listen to Lewis on Harvard Business Review's IdeaCast podcast.
Lewis has also been featured in Newsweek, MarketWatch and more media.
Featured image at top/Unsplash
The future of work
What's the future of work from home? UC business professors discuss the evolution of remote, hybrid work. Read more.
Next Lives Here
The University of Cincinnati is classified as a Research 1 institution by the Carnegie Commission and is ranked in the National Science Foundation's Top-35 public research universities. UC's medical, graduate and undergraduate students and faculty investigate problems and innovate solutions with real-world impact.

Next Lives Here.