Lindner dean makes media rounds for 'Both/And Thinking'
Marianne Lewis interviewed for new book focused on problem solving
Last month, Marianne Lewis, PhD, dean of the Carl H. Lindner College of Business, released her co-written book: "Both/And Thinking: Embracing Creative Tensions to Solve Your Toughest Problems."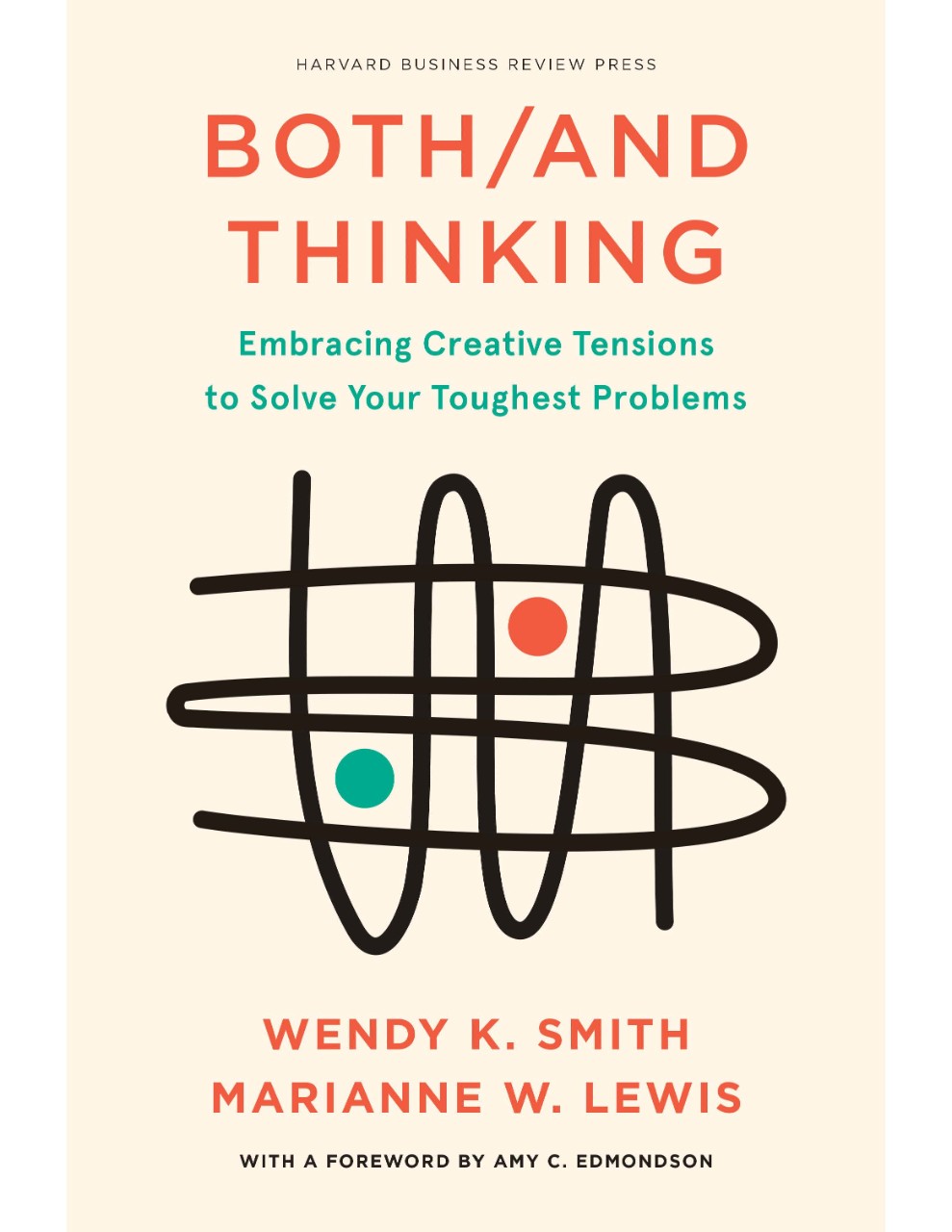 The interviews have continued in the weeks since "Book/And Thinking" hit actual and virtual bookshelves. A recent conversation was with Adam Mendler, an entrepreneur, leadership author and CEO of The Veloz Group.
"Either/or decision making involves making a choice between alternatives," Lewis told Mendler. "Both/and decision making involves choosing — coming up with alternatives that integrate the options and/or finding ways to make micro shifts between the options."
Lewis told The Voice of Retail podcast that there is power in mastering contradictions.
"We see paradoxes as a double-edged sword. They can be paralyzing to people," Lewis said. "That creative friction can be powerful and positive. It might be initially uncomfortable, but it's how you work through that friction."
On the podcast "Everyday MBA," Lewis said there are two typical results when working through the paradox system in search of overall balance. 
"One is consistent inconsistency, adjustments to both sides of the equation over time," she said. "The second result of both/and thinking is creative integration."
Lewis also appeared on The Smart Creative, a weekly LinkedIn newsletter, indicating that companies can achieve a more inclusive culture by helping employees connect with co-workers similar to themselves.
"Through women, racial, LGBTQ+ and other resource groups, individuals feel more supported and confident, and better able to engage with the broader organization," Lewis noted. "Leaders are better able to attract and develop talented underrepresented minorities when they give direct, sometimes difficult feedback rather than avoid for fear of offending. Embracing diversity and inclusion tensions takes trust, paired with shared values for inclusion and excellence."
In addition to Lewis' recent media appearances, her local involvement with the region's top business leaders is not slowing down. She recently was named to the Cincinnati USA Regional Chamber of Commerce's Leadership Cincinnati Class 46, a leadership development program that includes representatives from local corporations, nonprofits and governments, as well as area entrepreneurs.  
Featured image: Copies of "Both/And Thinking." Photo by Gavin Vargas.
Marianne on the Move
Beginning Sept. 15, Lewis will embark on a national tour, meeting with UC alumni to provide updates about interdisciplinary initiatives at Lindner. At each event, Lewis will engage with alumni about problem solving, leadership, entrepreneurship and more. Each attendee will receive a copy of "Both/And Thinking."