Lindner College of Business Associate Dean speaks about the first day of class
Local media speak with Jaime Windeler, PhD, about the incoming class
Cincinnati-area television stations visited the Carl H. Lindner College of Business early Monday morning to document the first day of fall semester classes at the University of Cincinnati.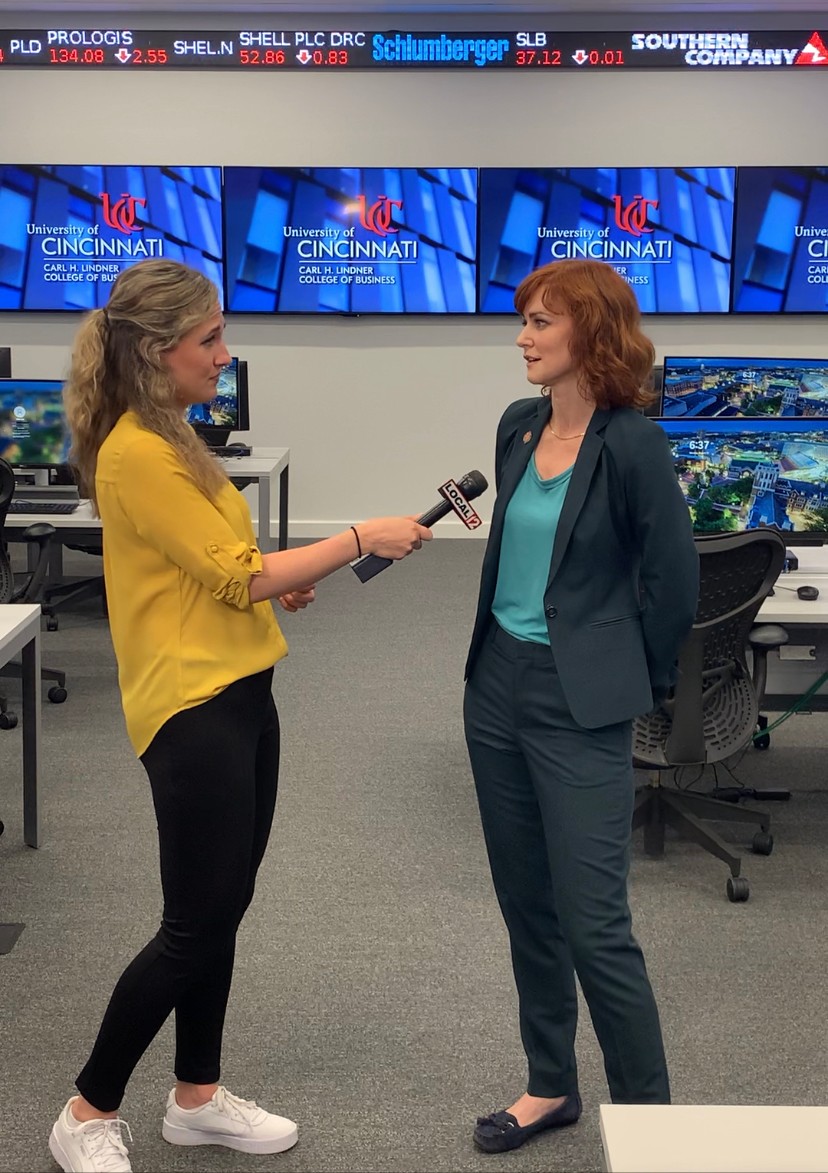 Chief among the topics was Lindner's largest and most diverse first-year class in the college's history. First-year students received a taste of the Lindner experience during College Day on Friday, when they met with student PACE leaders and professors, found their classrooms and gained an understanding of learning communities across the college.
"Our incoming freshmen are really excited to be on campus," Windeler told Local 12.
UC's fourth-ranked co-op program was also a popular subject. Last year, Lindner students who were interning or on co-op full-time earned an average salary of $10,800 per semester. And 90% of Lindner students in a full- or part-time co-op secured full-time employment within three months of graduation.
"Students at UC earn $75 million annually co-oping," Windeler said to Local 12. "And they go all over the planet to some of the best companies in the world. We're very proud of that as our identity."
More about UC's record enrollment.
Featured image: Jaime Windeler, PhD, Associate Dean, Undergraduate Programs & Student Experience, is interviewed by WLWT reporter Meredith Stutz. All photos by Grant Freking.
Impact Lives Here
The University of Cincinnati is leading public urban universities into a new era of innovation and impact. Our faculty, staff and students are saving lives, changing outcomes and bending the future in our city's direction. Next Lives Here.