30th anniversary of Edwards Center recalls and honors pioneering faculty mentor
This month marks 30th anniversary of first Master Plan project, named to honor pioneering faculty
More than two decades after her death, the lasting legacy of University of Cincinnati alumna and faculty member Vera Clement Edwards still commands love, gratitude and respect from those who knew and benefited from her barrier-breaking courage.
Some of those who consider her a towering presence in their lives still remember her as we approach the 30-year mark of the dedication of the Vera Clement Edwards Center on Sept. 22, 1992. It was the first structure completed as part of the university's historic campus renovation, the move of a century by UC to integrate a once concrete campus into a cohesive whole built on the human scale.
Books and numerous national and international outlets have studied UC's Master Plan, with The New York Times highlighting the dramatic campus renovation of the past quarter century as "the most ambitious campus design program in the country." The Chicago Tribune said, "The spectacular revamp is one of the most significant acts of campus planning since Thomas Jefferson laid out his academic village at the University of Virginia."
As such, the "first" that the building represents within the university's Master Plan is a fitting tribute to Edwards, who was one of the first African American women to earn a doctorate and attain the rank of full professor at UC. As a pioneer in diversifying the faculty and role model for African American scholars and students at a remarkable juncture in our history, she was known as the great mentor for Cincinnati youth – improving education for children and youth not only locally but nationally and even internationally.
From segregation to success
Originally from Paris, Texas, where segregation meant that minority graduate school candidates were often encouraged to attend school elsewhere, Edwards entered UC as a student in 1930. She petitioned to complete a two-year master's in a single year, eager not only to pursue plans in educational psychology and to expand educational opportunities for others but, truth be told, also as a means to economize during the Great Depression.
She later remembered being met with patronizing humor. Faculty called a meeting regarding her request to accelerate her studies. Edwards later recalled, "I sat there in the middle of the room, scared to death, with everyone asking me questions. I was only 20 years old and couldn't have weighed more than 100 pounds. But I had decided to lay it on the line and give them my straight plan. That was all I could do. They just laughed and laughed. I must have looked funny – a tiny little thing sitting there saying that."
While she later said she understood the committee's skepticism, it hurt her just the same. "I was embarrassed, but I stood my ground. I didn't have the money to stay any longer. A tuition scholarship was the best I could get. Since black students were not allowed to live on campus, they had a plan for placing black students with families in the community. I was placed in a home with an aging aunt, who was a marvelous role model for a teenager."
Edwards' goal was to become a school psychologist, a profession born in Cincinnati in the 1910s, yet virtually unheard of elsewhere. Because the field was so new, however, UC had no official program in place. Of course, that did not stop Edwards. She simply tailored her own program – a bold concept for 1930.
As 1930 rolled into 1931, and Edwards had earned her master's as she had first envisioned: "My money gave out before the end of the year," she once stated. "So, I skipped lunches. I missed many a night's sleep and many meals, but I got my degree in a year."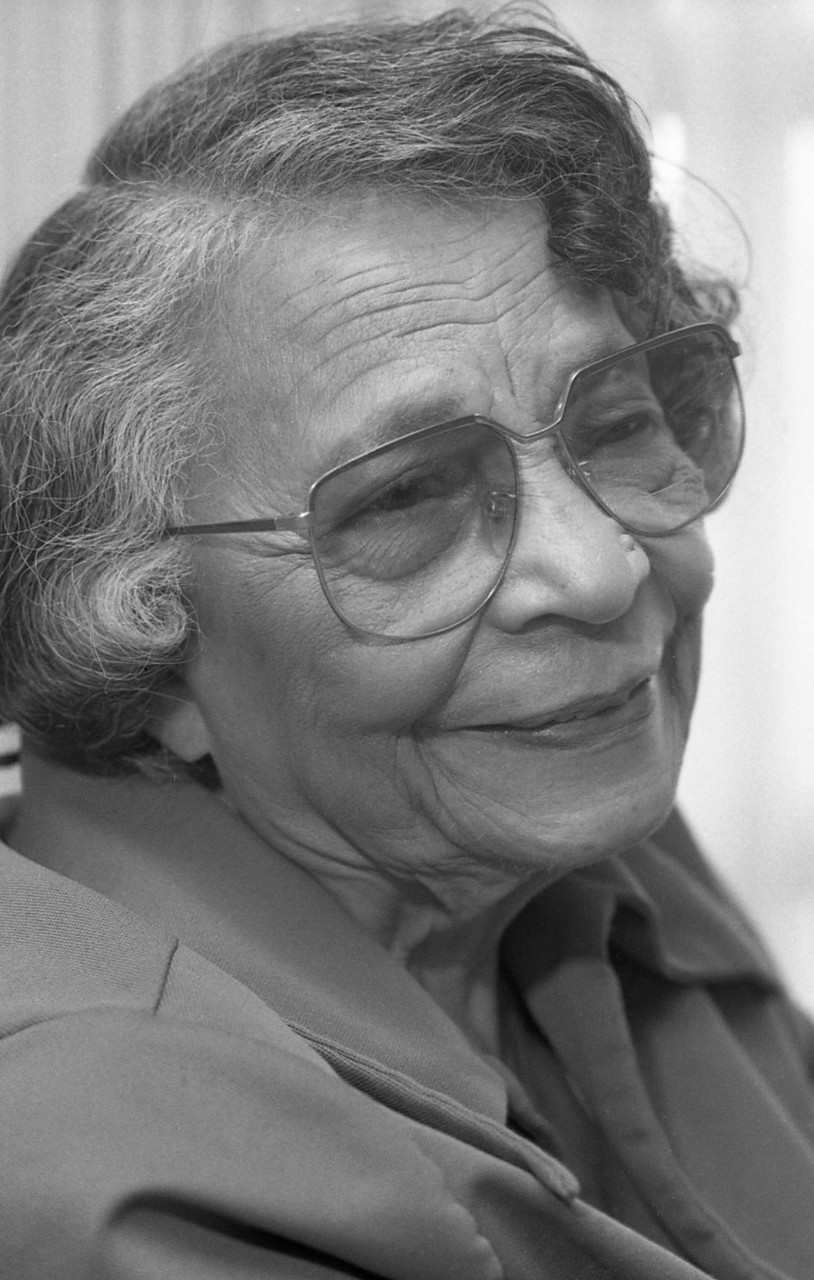 Later, she earned a doctorate (in 1954) and eventually joined the faculty ranks in 1967 after stints working for the Hamilton County Juvenile Court and the Cincinnati Public Schools among others.
Below is more about Edwards role as Cincinnati's go-to mentor for local youth. But on the global stage, Edwards also went on to found the Children's International Summer Village, which brought together elementary school students from around the world for cross-cultural understanding. First launched in Greater Cincinnati, the effort eventually led to more than 100 such camps in 60 countries.
Cincinnati's great mentor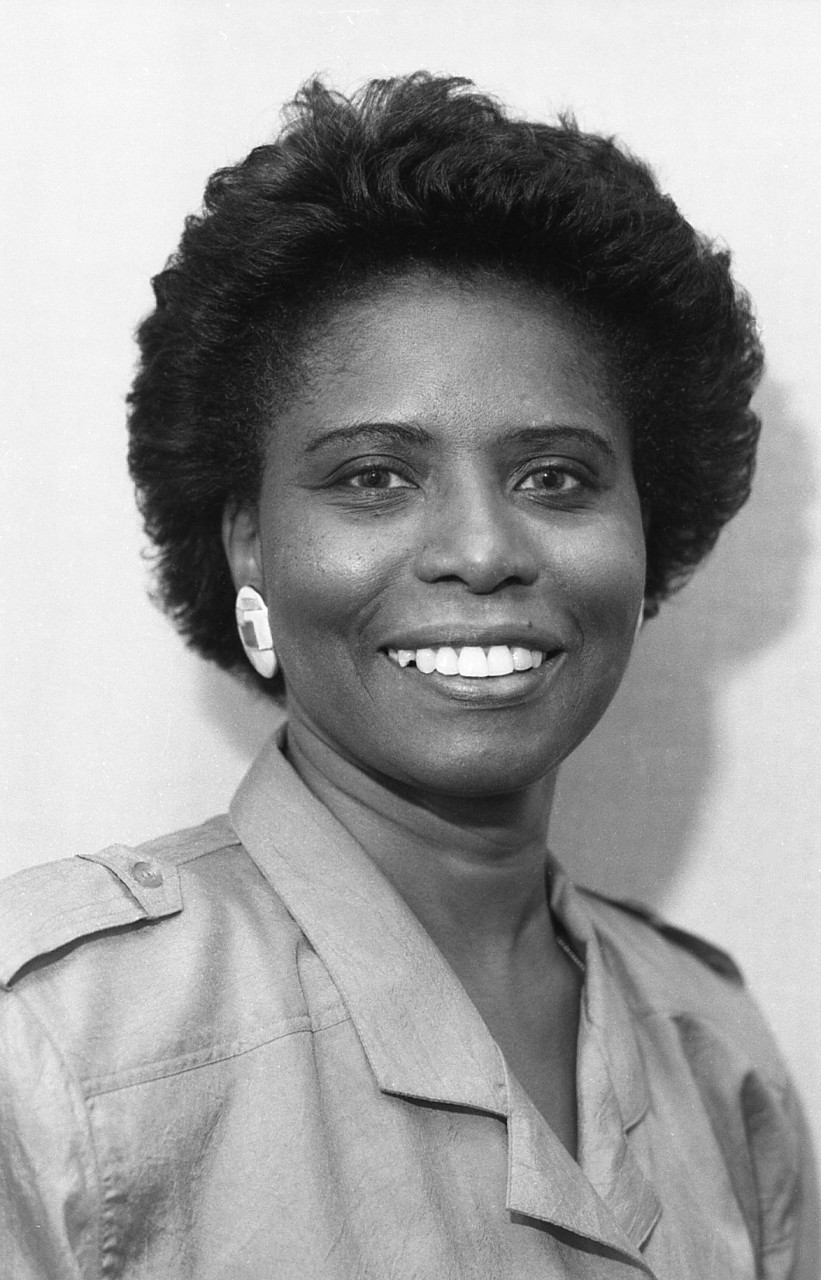 A prominent columnist in Cincinnati once opined that, over several decades, Edwards probably talked more African American youth into going to college than any other person in Cincinnati.
For instance, first in her own home and then expanding into community and university settings, Edwards launched an ambitious program 60 years ago to prepare minority teens to excel in higher education and take on leadership roles. This College Jamboree program as it was called was a pioneer in minority mentorship and college pipeline efforts. It introduced area youth to mentors and role models across the nation and entrusted participants to organize a minority college fair that grew to draw hundreds annually. Alumni of that program graduated to become leaders in government and business, doctors, teachers, lawyers, coaches and diplomats.
One-time United States diplomat Eleanor Hicks, 79, who today makes Cincinnati her home, still recalls Clement Edwards with admiration and gratitude. Hicks is a graduate of Walnut Hills High School, the University of Cincinnati and Johns Hopkins University (and also served as a one-time UC faculty member), and she enjoyed a Foreign Service career noted and acknowledged by major outlets like The New York Times and The Washington Post in the 1970s and 1980s and who, herself, inspired other women to pursue diplomacy and foreign service.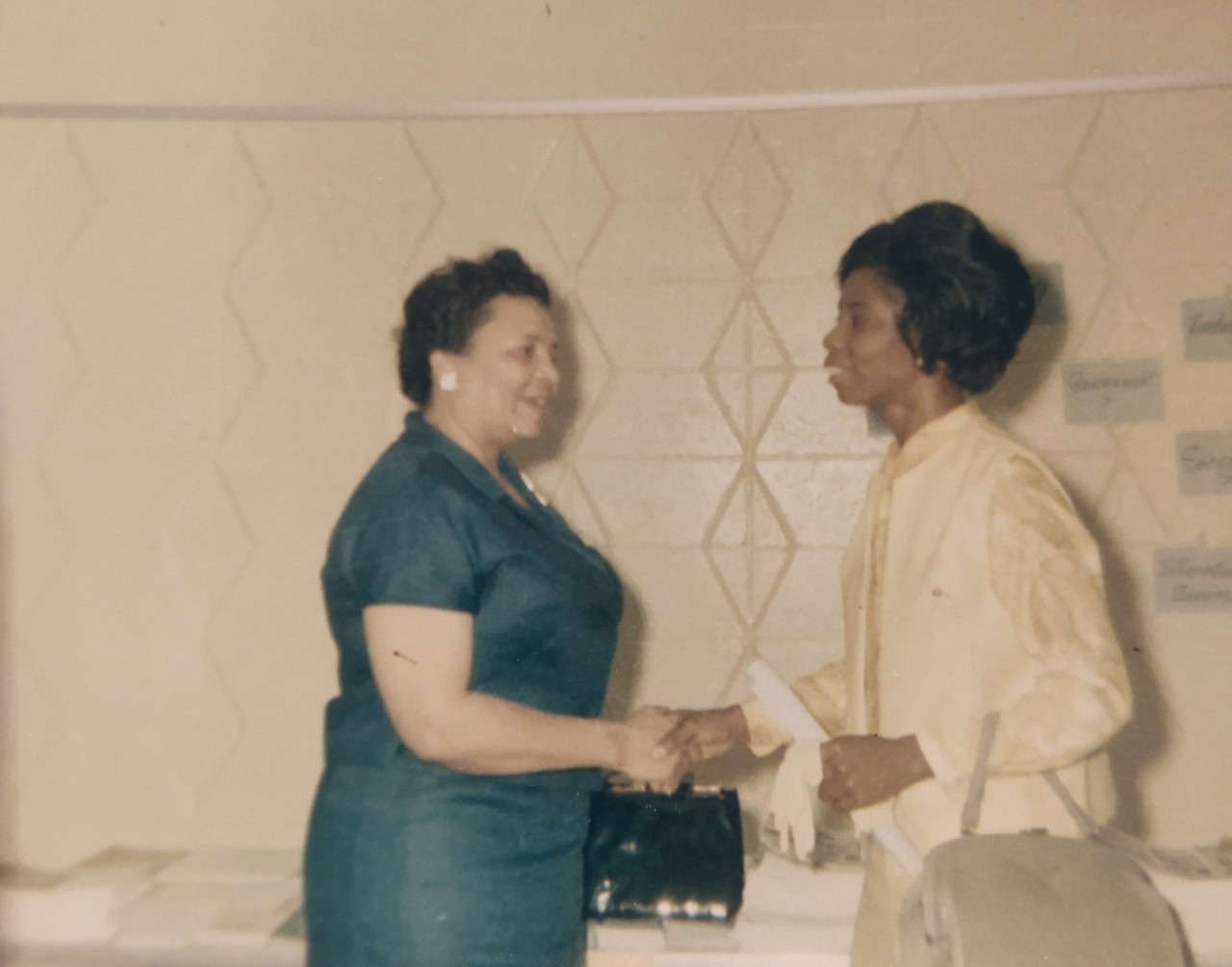 Hicks recollected Clement Edwards as an early mentor and role model: "She had the ability to accept and connect with each person no matter their level or status, including youth like me, and I was and am particularly introverted. She was so good at eliciting from each person what they had to offer that was constructive but making us feel comfortable in doing so. In my case, I like to absorb a question or others' thoughts and only then respond, and she was very patient with that. She truly wanted us as students in the Jamboree to be ourselves, to never be conformist."
Hicks adds that she learned important techniques from Clement Edwards that later proved helpful in her diplomatic service: "I recall how she organized and held discussion sessions with those of us participating in the College Jamboree. She would ask us to sit in a circle, so we could all make eye contact. But more than how she physically arranged for discussion and sharing, I recall how she would ask a question but then would not provide an answer.
"Instead, she would first ask what others thought. She'd listen carefully and plant the seed of a thought pertaining to the question. It was a technique I copied as a diplomat, and it proved very effective for me."
Another attendee of the College Jamboree was prominent local health leader O'dell Owens, M.D., one-time chair of UC's Board, who once credited Edwards "for the great impact on my life." He once recalled in previous UC publications: "She met with kids all over the city and brought them to her house. She taught us how to organize, plan and take responsibility and how to anticipate problems. Any black community leader who was native to Cincinnati had come through the Jamboree. What Vera did was allow you to have a dream. And she was effective. At the time, you couldn't name a black leader in this city without naming the jamboree."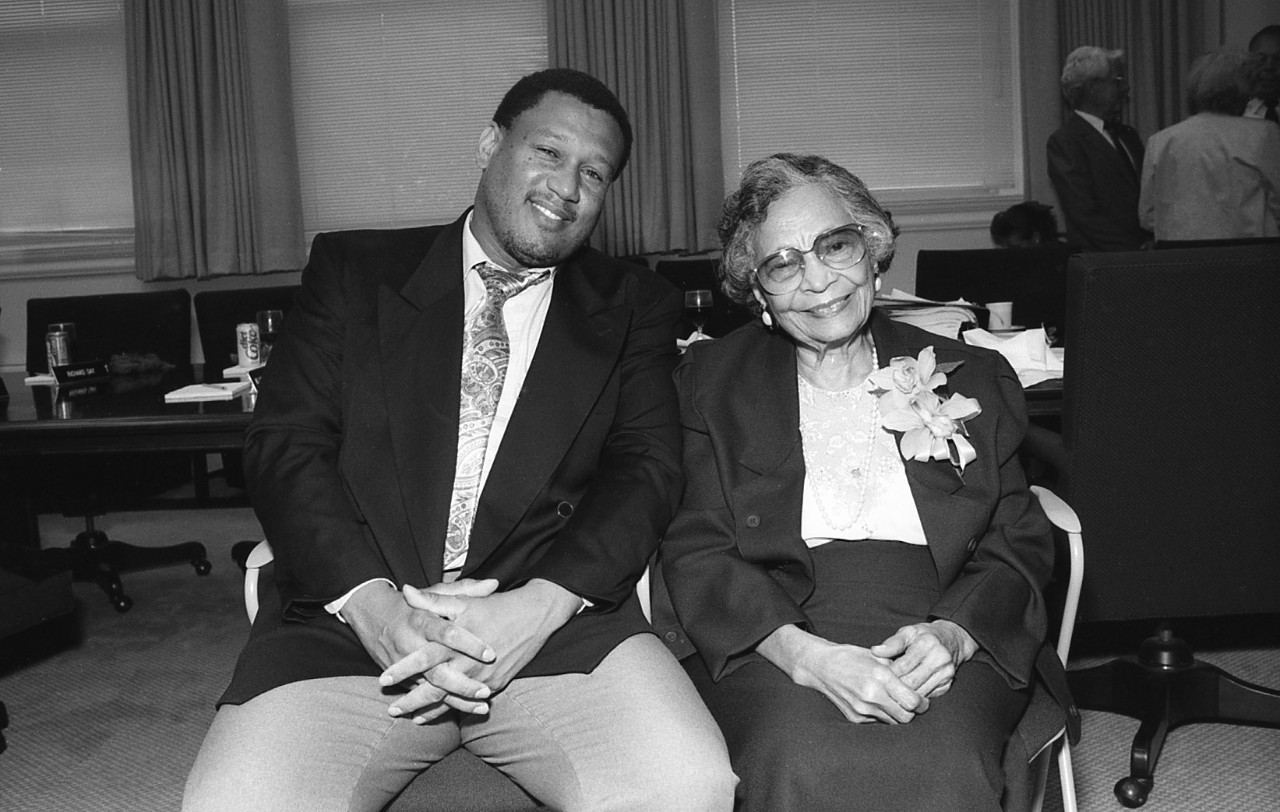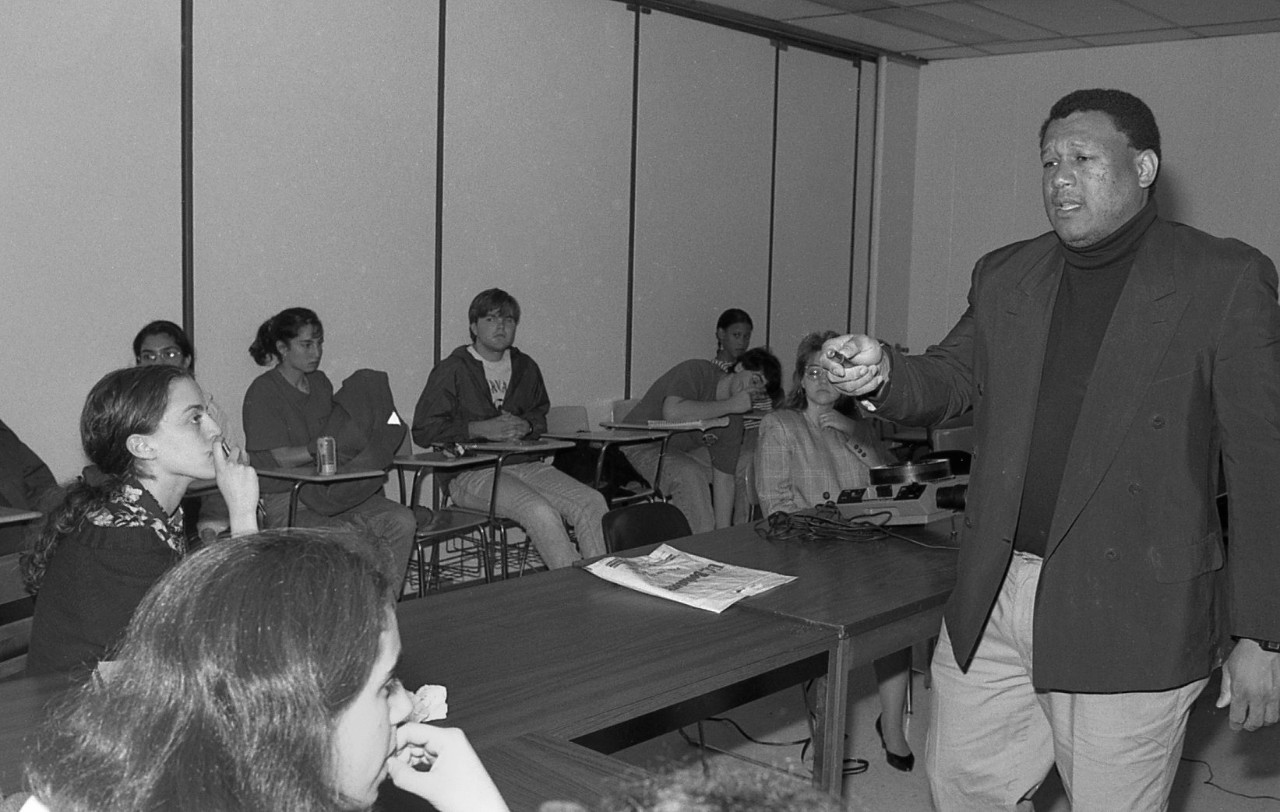 He also recalled in past accounts, "I remember at one of my first [College Jamboree] meetings, there was a young, black student from Harvard University who spoke to us. I thought then, 'If he can do it, why can't I?'"
And indeed, Owens did go on to receive his medical training at Yale and Harvard, and returned to practice in his home town – and to become a speaker himself to high schoolers at Edwards' College Jamboree program.
At the dedication of Edwards Center in 1992, one Madisonville mother, Flora Lewis, recalled, "She helped my son become a success. Dr. Edwards encouraged him to get interested in a good education and helped him see what it could do for him. He's now a psychotherapist. Dr. Edwards was extremely influential. There is so much that she gave of herself, pushing and encouraging young people, teaching empowerment, following through on these students from beginning to end. She was a great mentor and truly dedicated. She has touched so many young people. She helped so many others."
Also at that dedication, one-time UC Professor Venus Bluestein stated, "She was way ahead of her time. She was my mentor in the public schools. She has devoted her whole life to trying to improve education for children. Her whole life has been child centered – helping them improve their quality of life. You never went to her house without finding some inner-city child there or whole groups of children in sleeping bags, while Vera helped them develop their self concept and their potential. There isn't anyone in the world who has had a greater impact on the lives of student of all ages than Vera."
Bluestein and Edwards partnered at the university in helping to build the school psychology program into one of the nation's best, an achievement Edwards later called the "crowning point" and "apex" of her career.
Impact Lives Here
The University of Cincinnati is leading public urban universities into a new era of innovation and impact. Our faculty, staff and students are saving lives, changing outcomes and bending the future in our city's direction. Next Lives Here.
1
What is UC's 4 + 1 program?
December 4, 2023
You may be a UC student thinking about taking your education to the next level — UC's College of Arts and Sciences has a pathway to help you do just that. A&S has no fewer than 15 five-year programs — from biological sciences to Spanish to psychology — where you can earn both your bachelor's and master's degrees in just five years, versus the traditional six-year track. The Bachelors and Master's 4 + 1 Program is designed to increase your marketability and deepen your understanding of the subject matter. And in an increasingly competitive job market, you may want to investigate an additional year of study.
2
UC offers new social justice, Latin American studies degrees
October 7, 2020
University of Cincinnati students can now enroll to earn a Bachelor's degree in two new humanities programs: Social Justice, and Latin American, Caribbean and Latinx Studies, offered through UC's College of Arts and Sciences.
3
Clifton Court Hall grand opening garners detailed media coverage
September 20, 2023
The University of Cincinnati celebrated the opening of Clifton Court Hall on Tuesday, Sept. 19, with a ribbon cutting, attended by approximately 200 administrators, faculty, staff and students. The event was covered by multiple media outlets.
Debug
Query for this