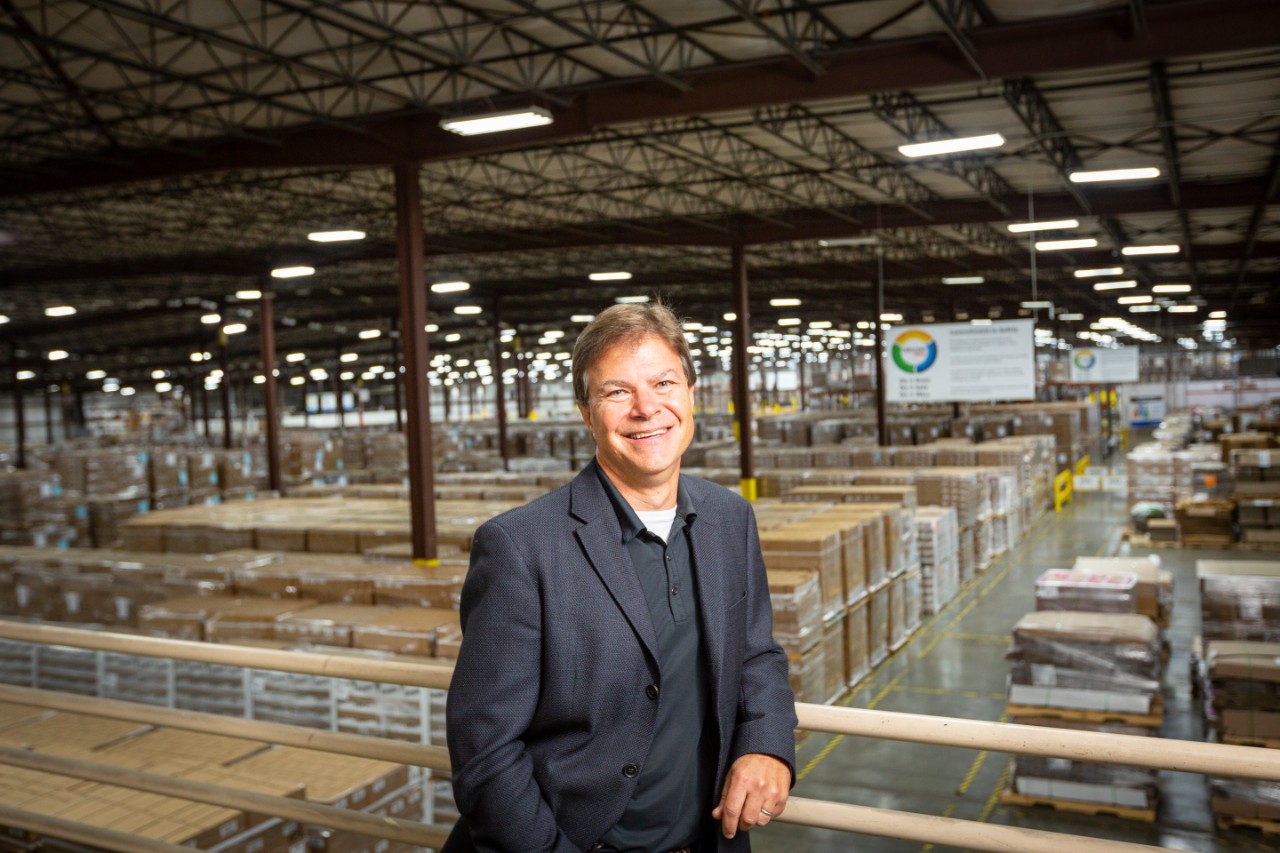 Crescent: Putting people first pays off in promising future
Over the course of its 170-year history, premier contract packaging and parts fulfillment company Crescent has prioritized its people. That focus hasn't wavered, and under the guidance and leadership of fifth generation owner and founder Chris Taylor, Crescent's people have made an art form out of living its cultural values of "Do it Right, Do it Safe, and Do it Well," propelling Crescent to new heights in the process.
Talented people are Crescent's competitive advantage, and its team includes refugees from Afghanistan and Somalia, whom Crescent has welcomed through the TENT Partnership for refugees. Creating and maintaining a culture where its people are both students and teachers has been critical to the company's success and keeping its team motivated and engaged is what drives Crescent's people strategy, which confers:
Status - People need to know that they matter to the organization and that their role is both important and meaningful.
Certainty - People need to know what to expect and that their work will be recognized. 
Autonomy - People to have the freedom to try and the freedom to fail.
Relatedness - People feel a connection between the work they do and the vision of the organization.
Fairness - Fair exchanges are intrinsically rewarding.
This strategy, coupled with Crescent's focus on selecting, training, assessing and recognizing its people, providing them with whole person wellbeing and acting on their feedback, has helped Crescent maintain strong employee retention. It's also created a Crescent team that is present, focused and performs at a higher level. Clients have noticed and in 2021, thanks to its people, Crescent won an excellence award from a key client and a new contract from another.
Crescent's strong people-first strategy helped it weather the Great Resignation and navigate the Great Reawakening, which served as wakeup calls for many organizations. Crescent invested more than one million dollars annually to care physically and financially for people impacted by COVID and ensured people had development opportunities to grow their careers. Two-thirds of employees took advantage of training opportunities and over one third of them earned promotions. In turn, Crescent's people responded by helping the company exceed its top- and bottom-line growth targets, providing a promising future for everyone in the organization.
Featured image: Chris Taylor (CEO) of Crescent
The Goering Center is sharing this content as part of its 2022 Family and Private Business Awards celebration.
About Crescent
Crescent is people-centric, creative change is part of its operational psyche and history, and Taylor family members pragmatically discovered and carefully perfected best practices in servicing customers for nearly two centuries. Today, Crescent is a premier service provider in Contract Packaging and Parts Fulfillment whose people are well-prepared to take Crescent to new heights, delivering on their promise to become community-focused, provide a path forward for key customers, and strengthen their competitive advantage.
About the Goering Center for Family & Private Business
Established in 1989, the Goering Center serves more than 400 member companies, making it North America's largest university-based educational non-profit center for family and private businesses. The Center's mission is to nurture and educate family and private businesses to drive a vibrant economy. Affiliation with the Carl H. Lindner College of Business at the University of Cincinnati provides access to a vast resource of business programming and expertise. Goering Center members receive real-world insights that enlighten, strengthen and prolong family and private business success. For more information on the Center, participation and membership visit goering.uc.edu.
3
How to help employees manage their financial wellness
January 14, 2021
While a company-supported 401K plan is a good start, there is so much more that companies can provide to help their workers get on good financial footing. This article provides guidance to business owners on how they might help their employees improve their financial wellness.
Debug
Query for this