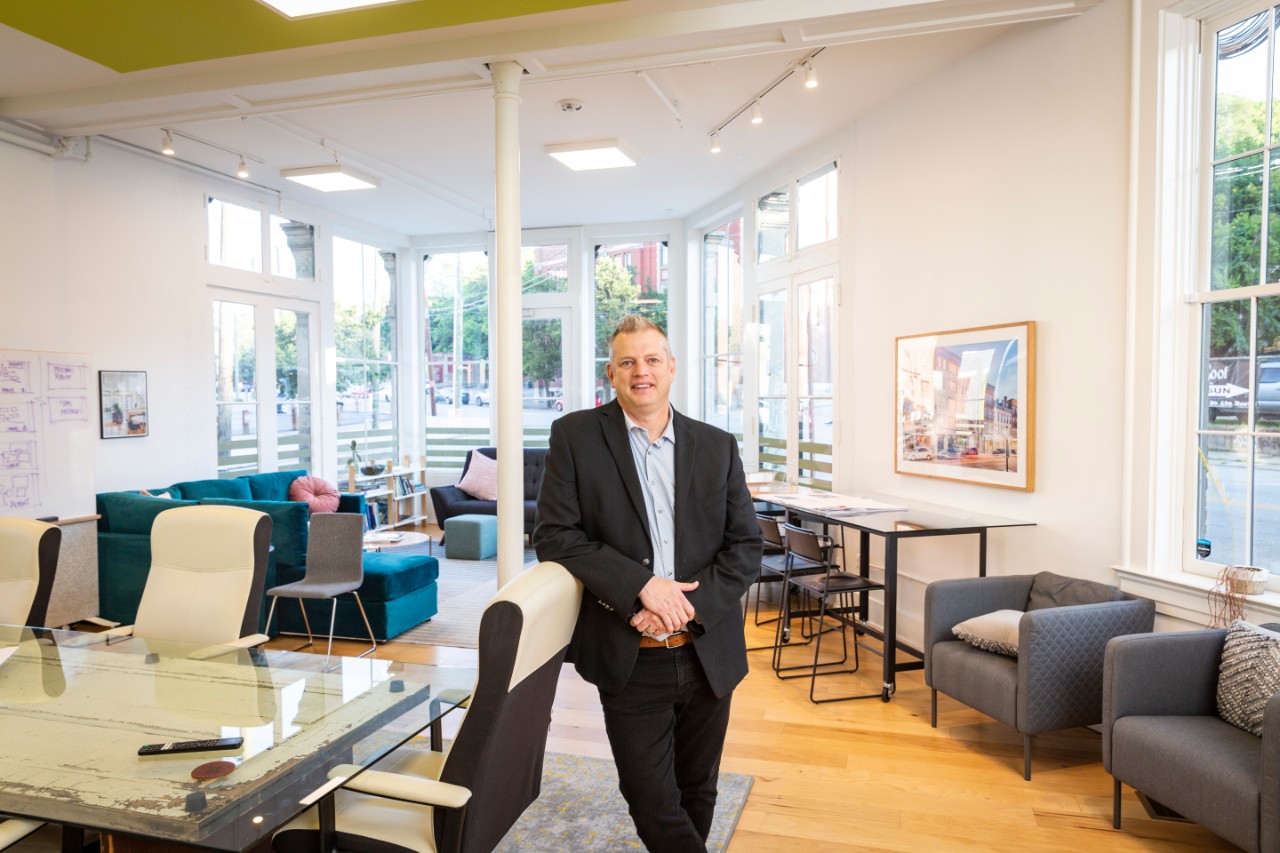 New Republic Architecture: Building a business where people thrive
Driven by a passion for architecture and the belief that great architecture is a catalyst for positive change and revitalization in communities, New Republic Architecture is creating buildings in which people and communities can thrive.
It's creating a business where people thrive too, and that's down to its culture, the pillars of which are:
Collaboration: Collaboration is the hallmark of the New Republic design ethos. As New Republic says, "We listen before we draw," putting clients and their architecture first.
Relationships: New Republic takes into consideration its relationships with its staff, clients and the communities its projects serve, recognizing that good design starts with good communication. 
Learning: New Republic is a teaching studio, and its team is always learning about architecture. It offers a place for designers to try new ideas and sharpen their skills while being guided by its team's decades of experience in the industry. 
Engagement: Employees take initiative and bring ideas to clients, delivering a boutique experience and providing the best possible service. 
Integrity and trust: New Republic values the trust its clients place in it. Its team earns that trust by being accountable, owning its work, following up and following through. 
Sustainability: New Republic focuses on sustainability in its four practice areas of affordable housing, mixed-use/multi family, single family, and historic preservation.
Thanks to the strength of its company culture, which has valued work/life balance since its founding, neither the Great Resignation nor the Great Reawakening have materially impacted New Republic.
The company retained all its employees during this period of rapid change and uncertainty and has expanded its team. Employees enjoy strong social bonds among team members fostered by regular local outings, participation in community events, employee retreats and more. On top of that, New Republic offers a congenial work environment in an industry where that can be rare, long-term client relationships and the opportunity for employees' work to benefit the communities in which they live, work and play. The reward for New Republic and its employees is stability and growth.
Featured image: Graham Kalbli (Principal) of New Republic Architecture
The Goering Center is sharing this content as part of its 2022 Family and Private Business Awards celebration.
3
How to help employees manage their financial wellness
January 14, 2021
While a company-supported 401K plan is a good start, there is so much more that companies can provide to help their workers get on good financial footing. This article provides guidance to business owners on how they might help their employees improve their financial wellness.
Debug
Query for this