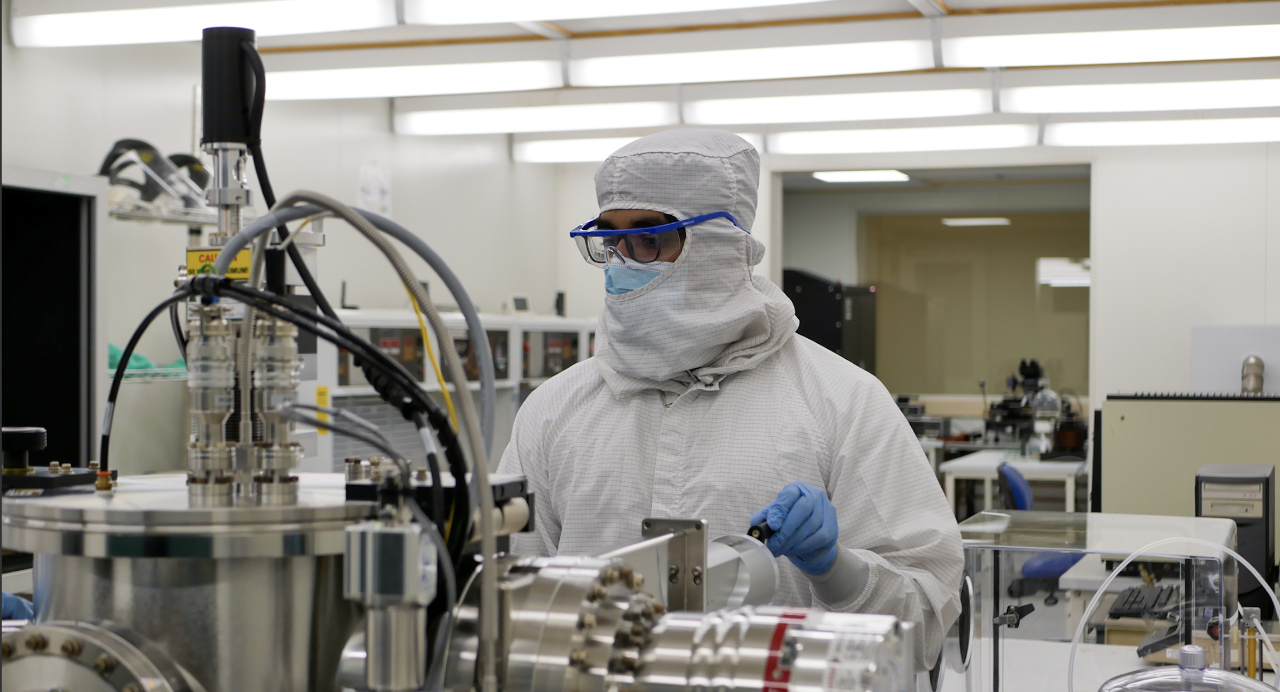 Intel awards UC grant for workforce development
UC President Neville Pinto will attend groundbreaking for new Ohio plants
Intel Corp. announced the first grants for semiconductor research and education to the University of Cincinnati as the company breaks ground on two new fabrication plants in Ohio.
Intel awarded an initial $1.1 million to support programs in UC's College of Engineering and Applied Science that will prepare UC graduates to meet the demands of Ohio's growing high-tech industry.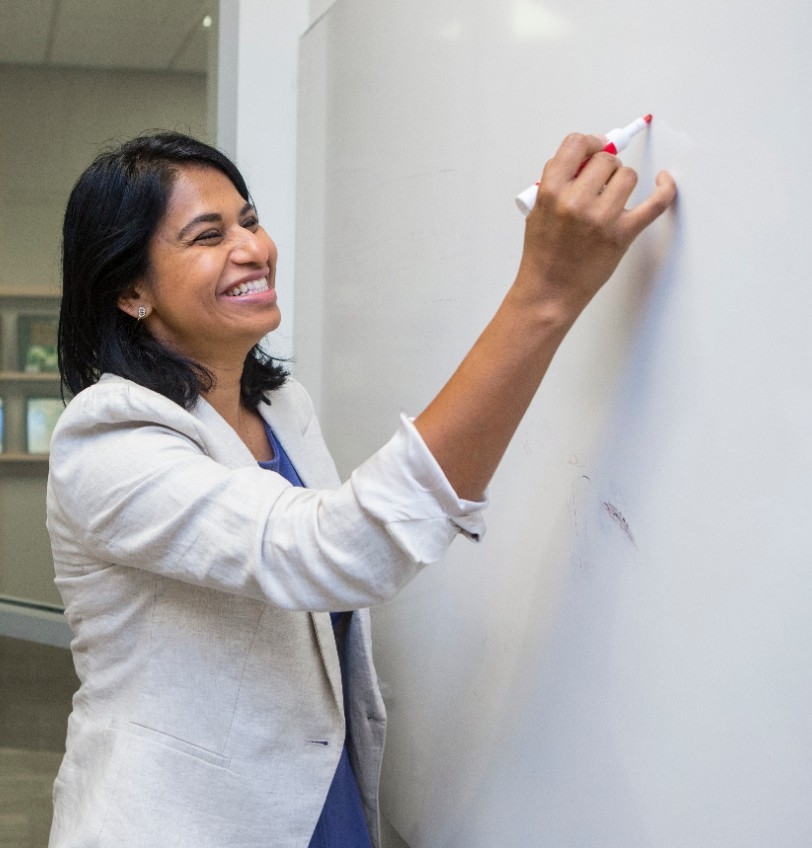 Intel's Semiconductor Education and Research Program for Ohio was announced in March as part of the company's pledge to invest $100 million in education and research collaborations with universities, community colleges and technical educators in Ohio and across the country. The program is designed to help build a pipeline of talent and bolster research programs. Intel designated $50 million specifically to Ohio colleges and universities. The National Science Foundation has pledged $50 million in matching grants.
"Intel is excited to be in Ohio, the new 'Silicon Heartland' and home to what will be one of our most sophisticated semiconductor manufacturing plants in the world," said Jim Evers, Intel Vice President and Ohio General Manager. "Higher education plays a key role in the future success of our industry. We're proud to support these institutions from every corner of the state as they work to build the workforce of tomorrow."
UC President Neville Pinto attended the groundbreaking Friday for Intel's new semiconductor fabrication plants outside Columbus.
"The University of Cincinnati is proud to partner with Intel as part of this historic effort to power America's digital future. Our researchers, students and graduates stand ready to bring the vision of the Silicon Heartland to life," Pinto said.
The grant will support the first year of funding for a new coalition UC has formed with 14 partnering colleges and universities called OASiS, the Ohio-southwest Alliance on Semiconductors and Integrated Scalable Manufacturing.
Led by UC engineering professor Rashmi Jha, the coalition will train students for future high-tech careers. She supervises UC's Clean Room where students learn to use state-of-the-art equipment in keeping with the industry's most demanding protocols.
Ohio is anticipating Intel will create 7,000 construction jobs leading to 3,000 new high-tech manufacturing and engineering jobs from its two planned fabrication plants beginning as early as next year. The growing high-tech sector in Ohio is expected to provide jobs not only for new graduates but also for people looking to start second careers.
Our researchers, students and graduates stand ready to bring the vision of the Silicon Heartland to life.
Neville Pinto, UC President
To that end, UC and other member institutions will offer microcredit courses providing training on semiconductor equipment and processes, clean room techniques, safety protocols and other relevant skills. Jha said this will give UC the flexibility to address emerging demands for training.
"These jobs require extremely talented, skilled workers. We can develop a four-week course targeting particular training on equipment or process technology," Jha said.
Jha noted that UC has a storied history of innovation in computer technology. Vinod Dham, who helped develop the Pentium microchip, is a 1977 UC grad.
"We have a track record going back to the '70s," Jha said. "We already have a great curriculum to address the needs of the semiconductor industry."
Intel announced $17.7 million to eight leading institutions, including UC, over three years. Intel expects this first iteration of the program to produce nearly 9,000 graduates for the industry and provide more than 2,300 scholarships over three years helping diversify the talent pipeline.
"The grant demonstrates the trust Intel is placing in UC to provide the real-world training and skills that Ohio's workforce will need. UC can influence the high-tech job market for years to come," said Gautam Pillay, associate dean for research in UC's College of Engineering and Applied Science.
Besides the NSF grant, Congress this year approved the CHIPS Act that dedicates $52 billion in incentives for chipmakers like Intel to build new plants in the United States.
"This is the most significant investment the federal government has made in this very critical industry," Pillay said.
Jha credited the contributions of UC College of Enginering and Applied Science faculty and staff Mary Nauman, Marc Cahay, John Emmert, Andrew Steckl, Chong Ahn, Yeongin Kim, Tao Li, Ranga Vemuri, Anastasios Angelopoulos, Sam Anand, Eric Nauman, P.K. Imbrie, Whitney Gaskins, Paula Lampley, Ron Flenniken, Jeffrey Simkins, Anthony Seta and Carol Ross.
Featured image at top: UC students get firsthand experience working with semiconductor manufacturing technology in the Mantei Center's Clean Room. Photo/Corrie Mayer/CEAS Marketing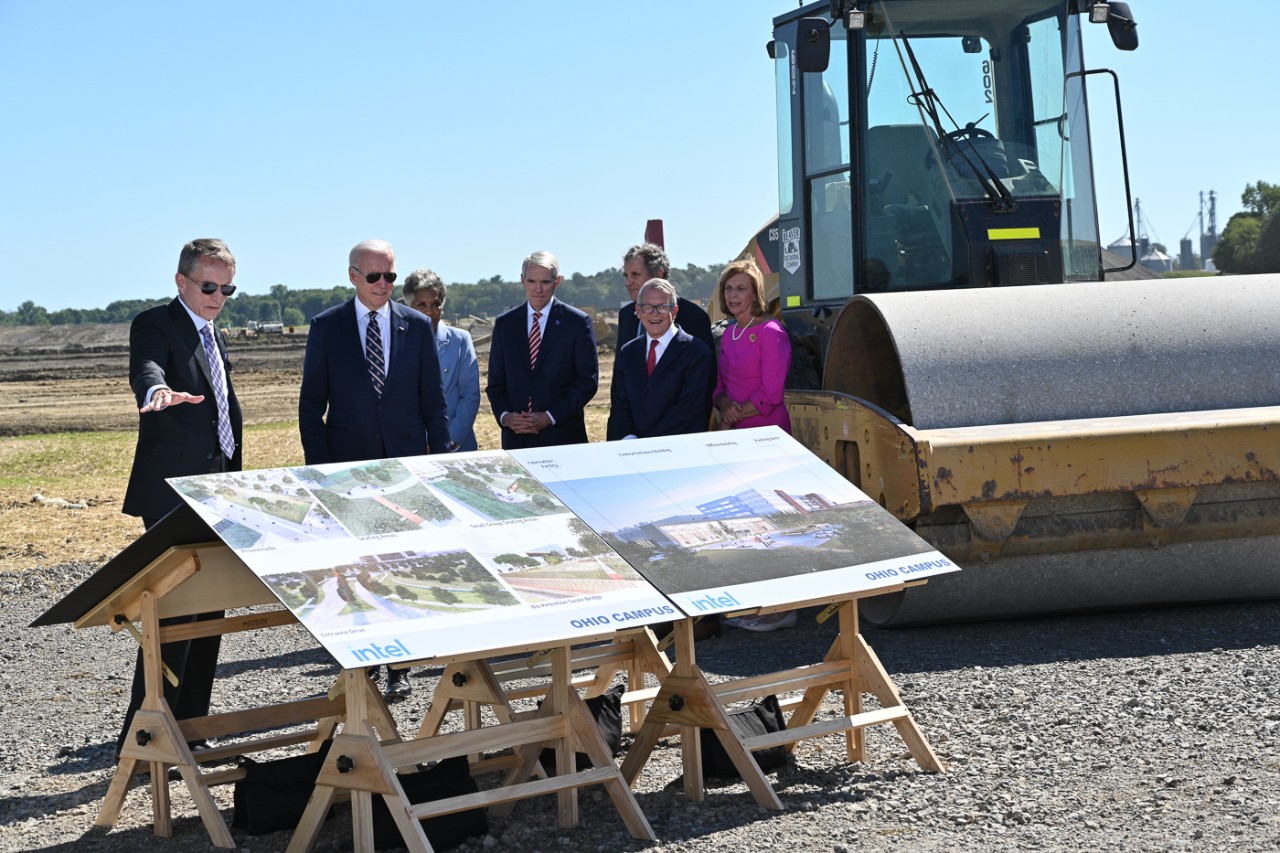 Impact Lives Here
The University of Cincinnati is leading public urban universities into a new era of innovation and impact. Our faculty, staff and students are saving lives, changing outcomes and bending the future in our city's direction. Next Lives Here.
1
Engineering students showcase capstone projects at CEAS Expo
May 6, 2022
Graduating engineering undergraduates from the University of Cincinnati's College of Engineering and Applied Science gathered for the inaugural CEAS Expo in April to showcase their senior capstone projects to more than 500 attendees, including faculty, staff, alumni and industry representatives. The event, organized by the college and CEAS Tribunal student government, was held in downtown Cincinnati at the Duke Energy Convention Center.
Debug
Query for this