NPR: Zoonotic diseases like COVID-19 and monkeypox will become more common, experts say
UC expert says public policy decisions will need to address the spread of these diseases
Cases of monkeypox are on the rise around world, reaching more than 67,000, including more than 25,000 in the United States. NPR reported that researchers say these types of viruses, known as zoonotic diseases, or ones that spread between humans and animals, will become increasingly commonplace as factors such as the destruction of animal habitats and human expansion into previously uninhabited areas intensify.
In a story on zoonotic diseases, NPR cited several experts including Carl Fichtenbaum, MD, of the Division of Infectious Diseases in the Department of Internal Medicine at the UC College of Medicine.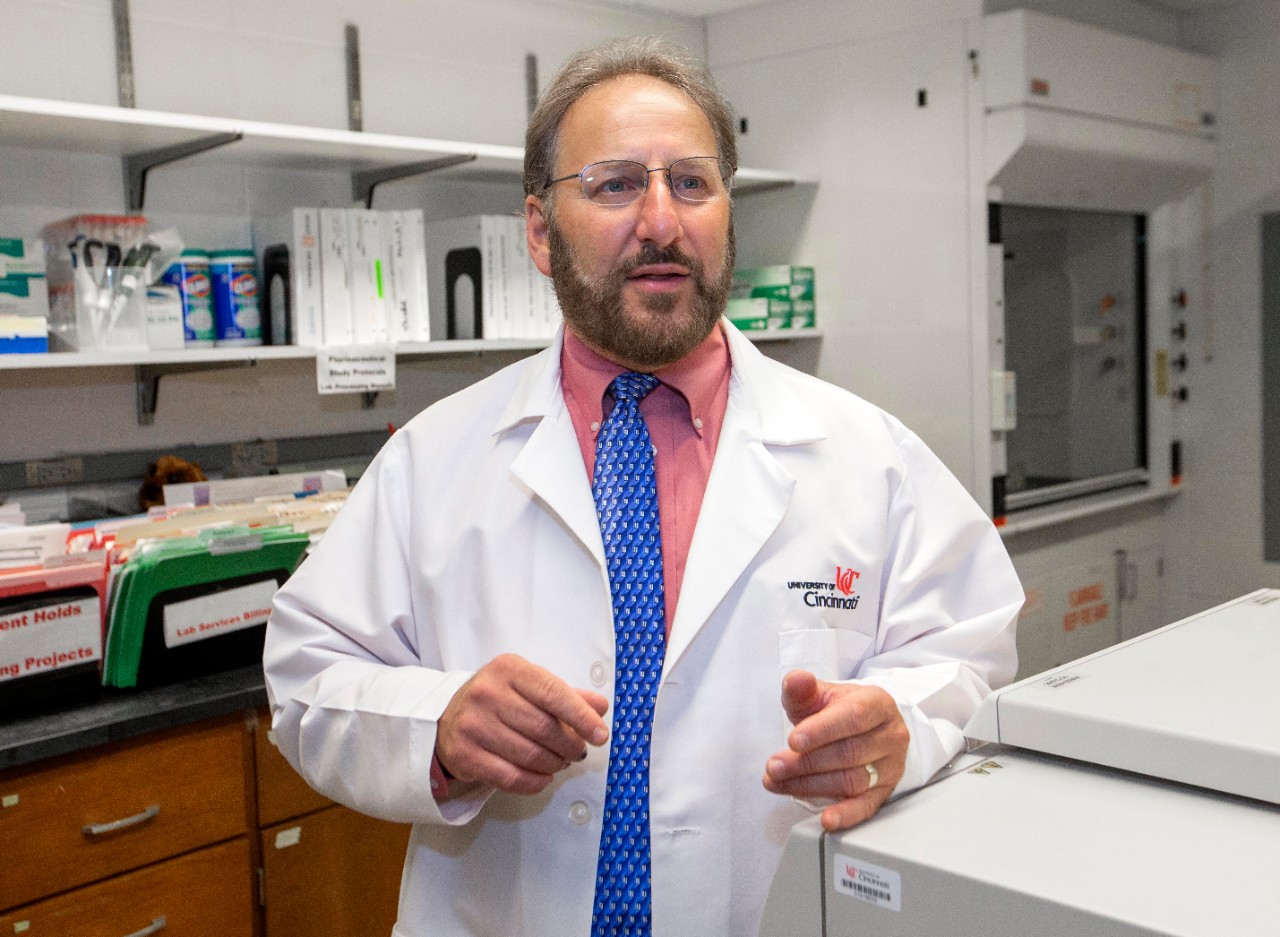 According to the Centers for Disease Control and Prevention, monkeypox was first found in monkeys in 1958 and in humans in 1970.
Factors such as deforestation, population growth and animal breeding have removed the boundaries between where humans and wild animals live, bringing them into closer contact.
Since 1990, about 1 billion acres of forest have been cleared. Besides the impact on the climate, deforestation means a loss of habitat that often ends up driving wildlife nearer to people.
Fichtenbaum said those changing patterns in animal migration and reproduction can influence how pathogens behave in their natural host, possibly becoming more contagious in the process.
"Depending on the particular germ, when it has an opportunity to do this multiple times, the germ adapts to the new species," he said.
Fichtenbaum agreed with another expert cited in the story who said scientists must survey zoonotic diseases around the world because no one knows which region is going to trigger the next pandemic. He added that with the thousands of germs in the ecosphere, it's hard to know which ones will spread to pandemic-level proportions.
"I think it would be really disingenuous if someone says, 'Well, I can predict that this germ is going to be the next big germ,'" he said. "I think we're not very good at that, in the same way that we're not very good at predicting earthquakes."
Next Lives Here
The University of Cincinnati is classified as a Research 1 institution by the Carnegie Commission and is ranked in the National Science Foundation's Top-35 public research universities. UC's graduate students and faculty investigate problems and innovate solutions with real-world impact. Next Lives Here.
1
UC COVID-19 studies awarded $425K
April 15, 2020
Understanding that time was of the essence in combating this highly infectious disease, UC and its College of Medicine's Office of Research conducted a rapid review and distribution of $425,000 in novel pilot grants to researchers, focusing on eradicating the disease.
2
Yahoo News: Five Black UC faculty members receive National...
September 8, 2020
Five African-American researchers and healthcare professionals on UC's medical campus have received sizable grants from the National Institutes of Health during the past 18 months. The faculty members were interviewed by WCPO to help showcase innovation and the diverse voices and perspectives they bring as the healthcare community attempts to ease health disparities in communities of color in Cincinnati and beyond.
3
Educational breast cancer event focuses on empowerment
Event: November 3, 2018 9:00 AM
"Beyond Breast Cancer: The Path to Empowerment" is an educational event for breast cancer survivors, their families and the community; it will be held from 9 a.m. to 3 p.m. Saturday, Nov. 3, at the Kingsgate Marriott Conference Center, 151 Goodman Drive.
Debug
Query for this