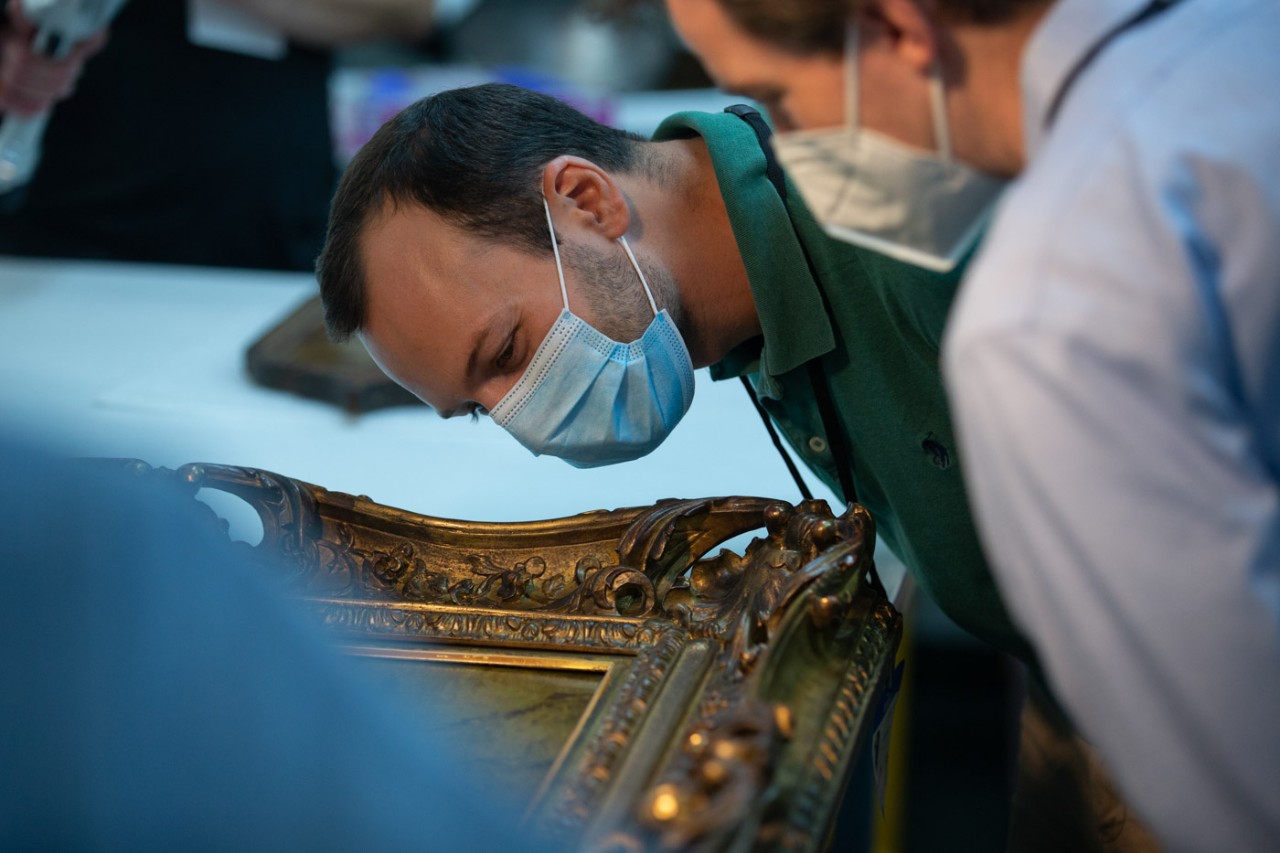 WaPo: Art meets science in analysis of ancient dancing horse
UC and Cincinnati Art Museum collaborate on mystery over Chinese masterpiece
The Washington Post highlighted a collaboration between the University of Cincinnati and the Cincinnati Art Museum to answer questions about an ancient Chinese masterpiece.
UC College of Arts and Sciences assistant professor Pietro Strobbia worked with museum conservator Kelly Rectenwald and East Asia curator Hou-mei Sung to determine if portions of the museum's dancing horse sculpture were authentic or added at a later date.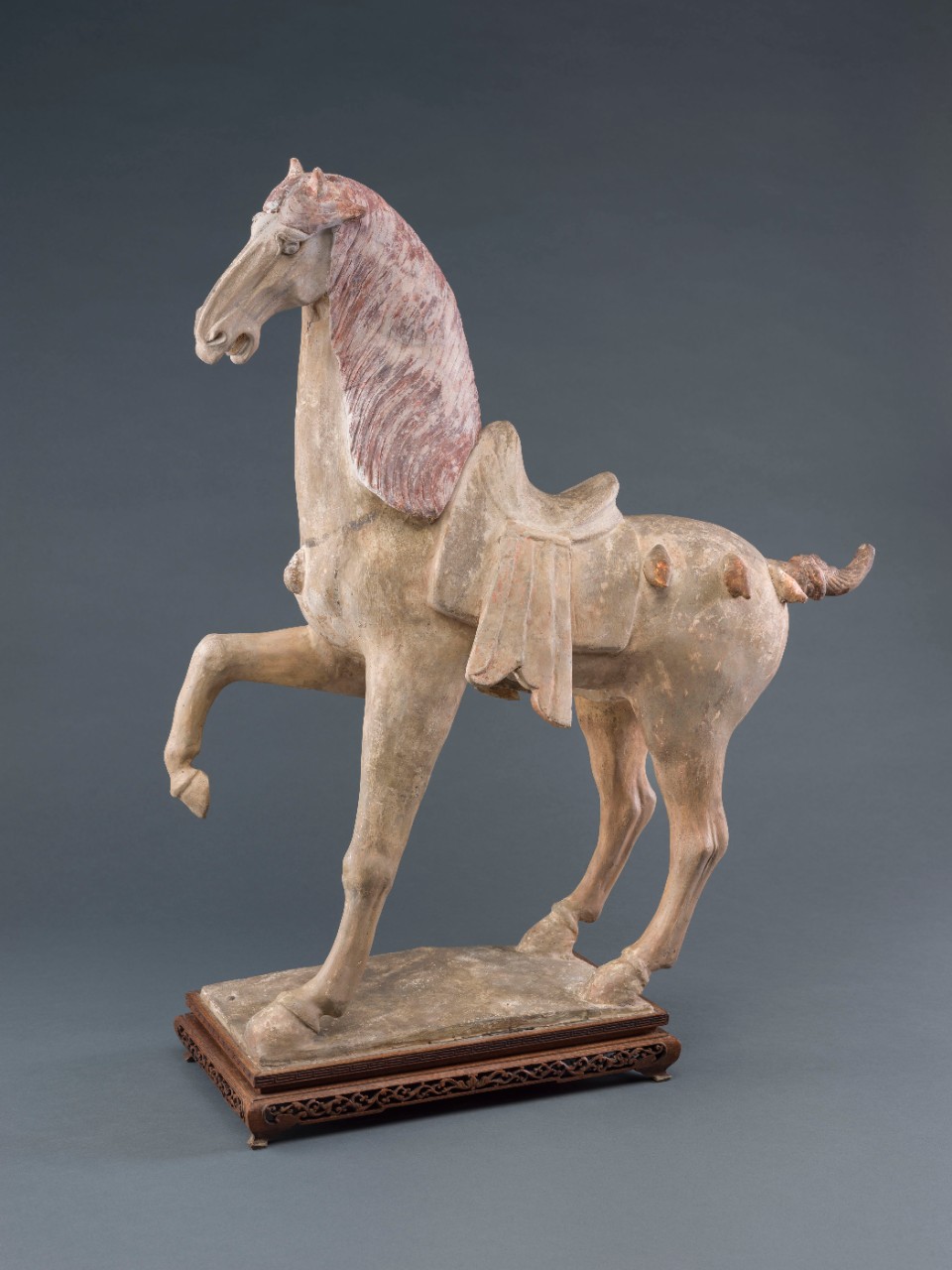 In particular, Sung questioned the authenticity of a forehead tassel that gave the steed the look of a unicorn. Sung said this adornment is out of place compared to similar sculptures, which were commissioned to honor the dead at their funerals.
UC worked with Italy's Institute of Heritage Science to conduct a battery of molecular, chemical and mineralogical tests on the masterpiece. They determined the forehead tassel and two others were made of a plaster material, suggesting it had been added after the original terracotta statue was completed.
The findings were not altogether surprising given the age of the sculpture dating back as many as 1,300 years, conservator Rectenwald said. 
"It was restored at least twice in its lifetime," she said. "Finding anything new about an artwork is really interesting."
Read the Washington Post story.
Featured image at top: UC assistant professor of chemistry Pietro Strobbia examines a painting in the conservator lab at the Taft Museum of Art. UC experts used scientific equipment to examine the provenance and authenticity of an ancient masterpiece at the Cincinnati Art Museum. Photo/Andrew Higley/UC Marketing + Brand

More UC chemistry in the news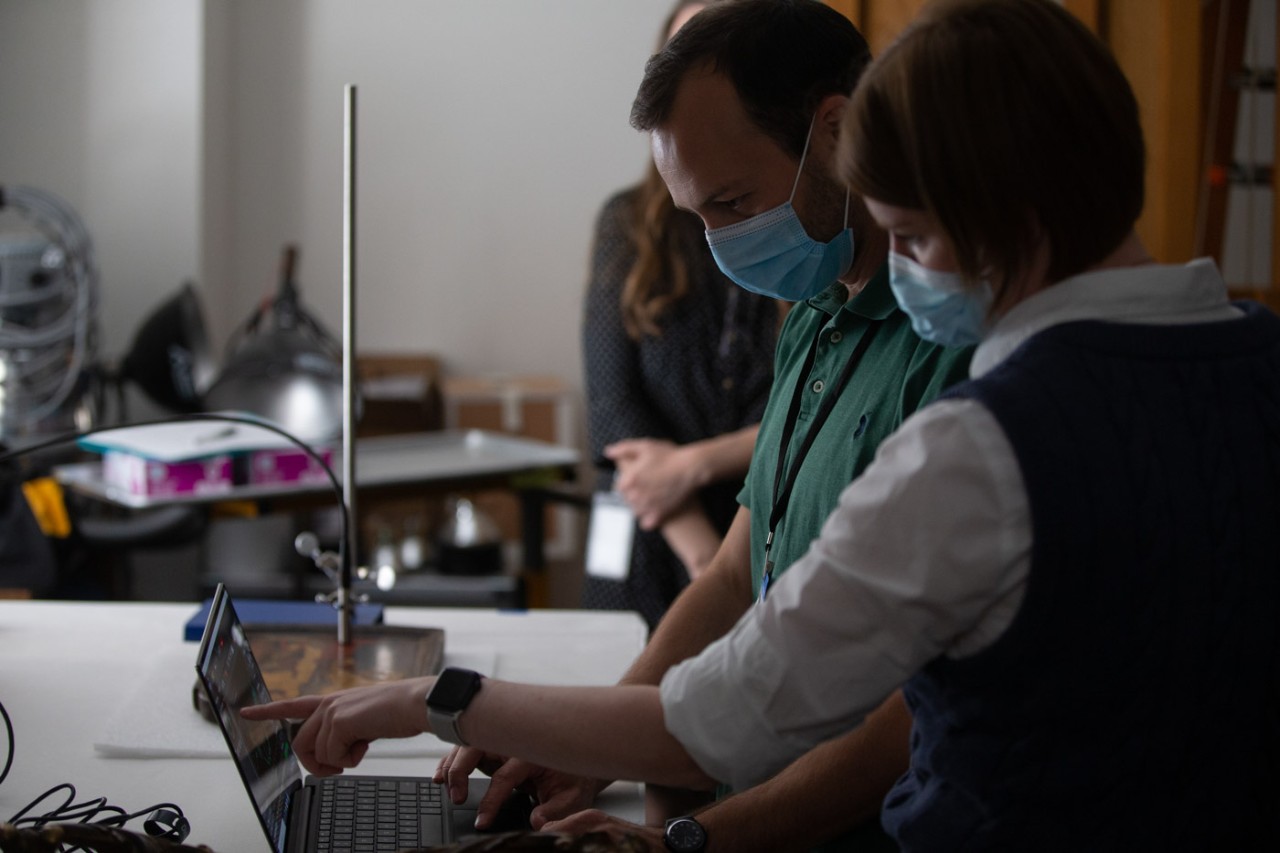 1
Clifton Court Hall grand opening garners detailed media coverage
September 20, 2023
The University of Cincinnati celebrated the opening of Clifton Court Hall on Tuesday, Sept. 19, with a ribbon cutting, attended by approximately 200 administrators, faculty, staff and students. The event was covered by multiple media outlets.
2
UC offers new social justice, Latin American studies degrees
October 7, 2020
University of Cincinnati students can now enroll to earn a Bachelor's degree in two new humanities programs: Social Justice, and Latin American, Caribbean and Latinx Studies, offered through UC's College of Arts and Sciences.
Debug
Query for this