Lindner achieves record job placement for 2021-22 academic year
Top-ranked co-op program demonstrates strength with salary increases
Recent graduates from the Carl H. Lindner College of Business set a new mark for job placement for the second straight academic year.
Within three months of graduating from Lindner and the University of Cincinnati, 92% of undergraduate students from the 2021-22 academic year were placed. The number was even higher for graduate students — 96%. Again, both statistics were increases from the 2020-21 academic year.
These sterling numbers were recently finalized through Lindner Career Services' annual survey of student placement. 
"These results were achieved with the help from our fantastic employer partners who recruit our students," said Kevin Hardy, assistant dean and Karen Bennett Hoeb Director of Cooperative Education. "In addition, coaching Lindner students for professional opportunities is a team effort with assistance from the tremendous Lindner faculty and staff. It truly takes a village and everyone working together."
Students who completed four or more co-ops saw an average salary increase of $9,699 compared to students with zero co-ops. Over the 2021-22 academic year, Lindner students who were interning or on co-op full-time received an average salary of $10,800 per semester, with over 1,300 Lindner students participating in co-op.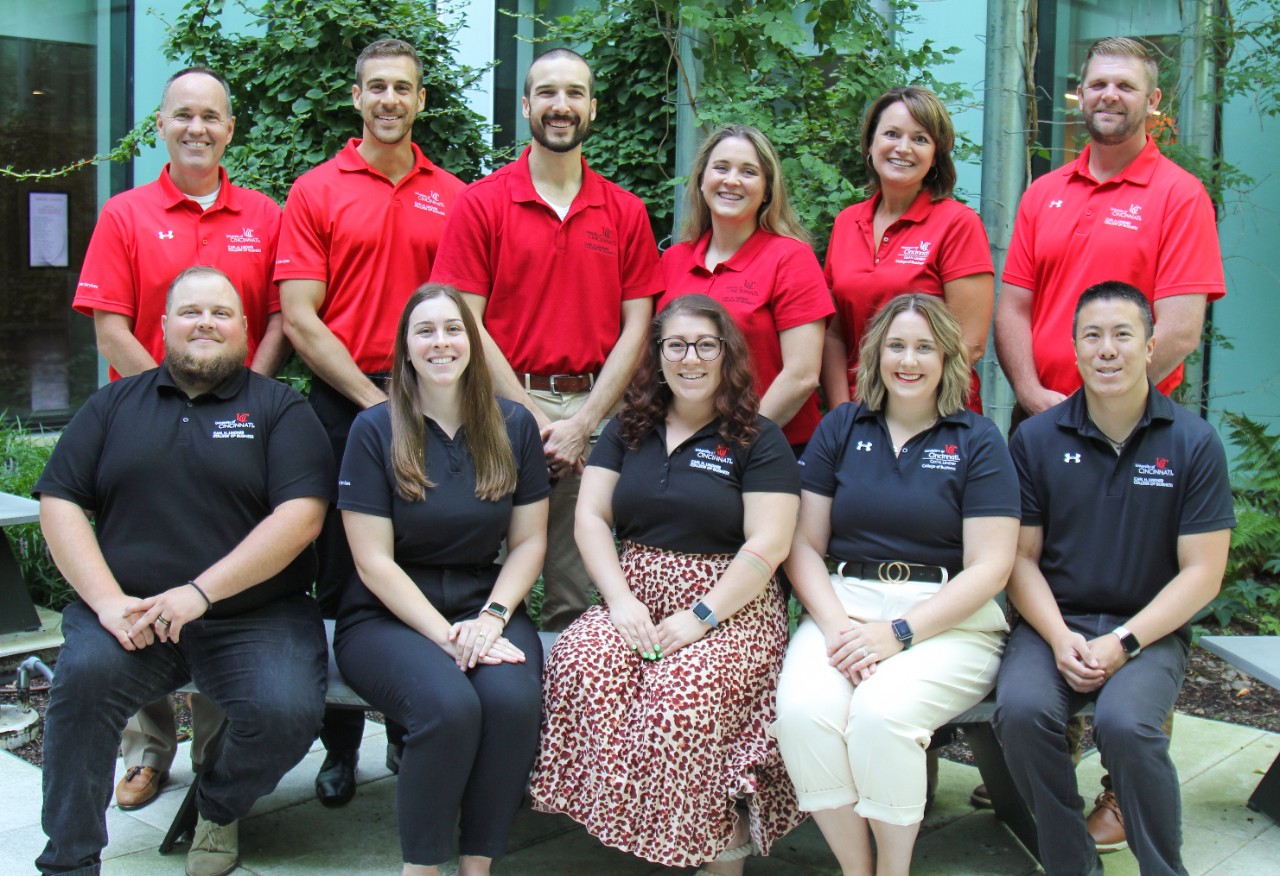 The 2022 issue of Portfolio, Lindner's annual magazine, featured current and former Lindner students disclosing the wide-ranging positive impact of co-op. 

"One of the alums said, 'You go to New York, Chicago and San Francisco and apply to jobs against people from Stanford, Yale and Harvard," said Mackenzie Pulte, BBA '25, recalling a pre-college meeting with UC alumni. "And nine times out of 10, you will get the job because you have those co-op experiences and real-life work experiences, and all they have on their resume is their GPA and the name of their school.' That was really cool."
2021-22 Lindner graduates were hired by a range of impressive companies — and in big numbers. Fourteen companies hired at least five undergraduate students apiece: Fidelity Investments, Kroger, Fifth Third Bank, Total Quality Logistics, Great American Insurance Group, Divisions Maintenance Group, EY, PNC Bank, Procter & Gamble, Medpace, Protiviti, Fischer Homes, American Modern Insurance Group and Deloitte. 
Nine companies hired or are the existing employers of five graduate students each: The University of Cincinnati, Fifth Third Bank, Deloitte, EY, GE Aviation, Great American Insurance Group, AMEND Consulting, Fractal Analytics and Kroger.
The following Lindner students were commended for their outstanding 2021-22 performance on professional assignments as part of UC's fourth-ranked co-op program: 
Julia Gavin, Accounting
Chau Pham, Business Analytics
Jill Friel, Business Economics/Economics
Sadia Malik, Entrepreneurship
Emma Horsburgh, Finance
Julianne Lazor, Industrial Management
Amara Dadosky, Information Systems
Braydon Patton, Insurance and Risk Management
Cole Rico, International Business
Jake Gevedon, Marketing
Cameron Schilling, Operations Management
Tyler Followell, Real Estate
"For more than 100 years, UC co-op has been a national and global leader in experiential learning," Hardy said. "The UC co-op program is truly a national brand and is at the top of every conversation regarding the very best universities at linking theory and practice."
Featured image: Current and former Lindner students Calvin Catania, Kelly Frey, Miles Spearman and Mackenzie Pulte do the "Down the Drive" cheer in the Lindner Hall atrium. Photo/Andrew Higley/UC Marketing + Brand

Linking Top, Diverse Talent with Top Employers
Together with faculty, staff, industry professionals and UC alumni, Lindner Career Services enhances the professional acumen of Lindner students and fosters mutually beneficial relationships with employers. Get to know Career Services by connecting with a career coach or exploring the many resources available for students and employers.