Empowering patients through physician education
Dunkelman, Pardo families support transgender medicine fellowship
Sarah Pickle, MD, often hears transgender patients express gratitude for being celebrated by their health care team.    
Pickle, a physician with UC Health and an associate professor of Family and Community Medicine at the UC College of Medicine, is an advocate for transgender medicine within her practice and at the college.
"My patients often tell me that the health care our team provides makes them feel heard," she says. "And there is a difference in health outcomes when patients are appreciated and celebrated. It goes beyond acceptance."
Pickle recognizes the dual importance of discussing the health disparities and negative health experiences faced by many transgender persons while also celebrating LGBTQ+ identities and empowering body autonomy. To address health disparities and empower patients in their health care, more physicians need training in gender-affirming care. 
We need to celebrate our transgender, gender-diverse and LGBTQ+ communities within health care by growing the future physician leaders in this realm of medicine.
Sarah Pickle, MD associate professor, UC College of Medicine
"We need to celebrate our transgender, gender-diverse and LGBTQ+ communities within health care by growing the future physician leaders in this realm of medicine," she says.
Sawyer Pardo, a dance student and university hockey player, was once a trans teen needing the support and expertise of a dedicated, informed health care provider. He shares that having Pickle as an ally and supporter has been crucial.
"Transgender health care is unique and deserves the time and attention that I've been lucky enough to receive," he says. "There are so many other people with full and incredible lives, who deserve to transition alongside a provider who combines a depth of knowledge with compassionate, person-centered care."
While Sawyer is fortunate to be a patient of Pickle's, he is astutely aware of the health care disparities between LGBTQ+ and non-LGBTQ+ patients. He encouraged his family to learn about the need for greater access. Thanks to the leadership of his grandmother, Dianne Dunkelman, former UC Foundation trustee, and his mother, Phoebe Pardo, training will expand through the new Sawyer Pardo Fellowship Endowment Fund for LGBTQ+ Health at the College of Medicine. The fellowship will develop the future physician workforce to become experts in transgender and LGBTQ+ medicine, including providing clinical care, research, advocacy and education. 
Dunkelman, Phoebe Pardo and Pickle are united in their professional and personal desire to help others live their best lives, understanding that inclusive and affirming medical care is crucial. Dunkelman is the founder of Speaking of Women's Health, a nonprofit that educates women about their health. Phoebe is the COO of the Building Healthy Lives Foundation, a nonprofit providing educational enrichment for children.
The mother and daughter wanted to support the growth of transgender medicine and gender-affirming care, promoting equity for the members of the LGBTQ+ community.
"Seeing a new doctor can be unnerving," says Phoebe. "Now, imagine that you are an LGBTQ+ individual and have to explain your situation over and over again, and after you explain your background, you only have six minutes left for treatment."
"For me, the drive to advance women's health was seeing the disparity and inequity for women, women of color, women in the Hispanic community," adds Dunkelman. "This fellowship also made perfect sense. When you feel secure, you can be your best person. You can pursue your dreams as a human being without being frustrated by the lack of appropriate medical care."
Training the next generation
The College of Medicine has one of the first nationally recognized transgender medicine curricula, thanks to medical students and faculty spearheading this training. But nationally, data illustrates that growth is needed. According to the 2020 Equity Curriculum Study, only 33% of medical schools have an LGBTQ+ curriculum. That is an average of four hours of training in four years. In addition, only 13% of medical students nationally pass competency tests regarding LGBTQ+ care.
The Sawyer Pardo Fellowship will help change this by training the future physician workforce to become experts in transgender and LGBTQ+ medicine through education. Pickle explains the fellowship will have a ripple effect.
"We will train one expert fellow physician, and they will train 18 residents," Pickle says. "For our own region, that means the ability to care for hundreds of transgender and gender diverse adults who need care across the lifespan. When the fellow has completed their training, they'll take these skills and knowledge and start a program at an institution or a community that doesn't have an LGBTQ+ and transgender medicine champion. Since we will train a new fellow each year, we are able to create a sustainable impact."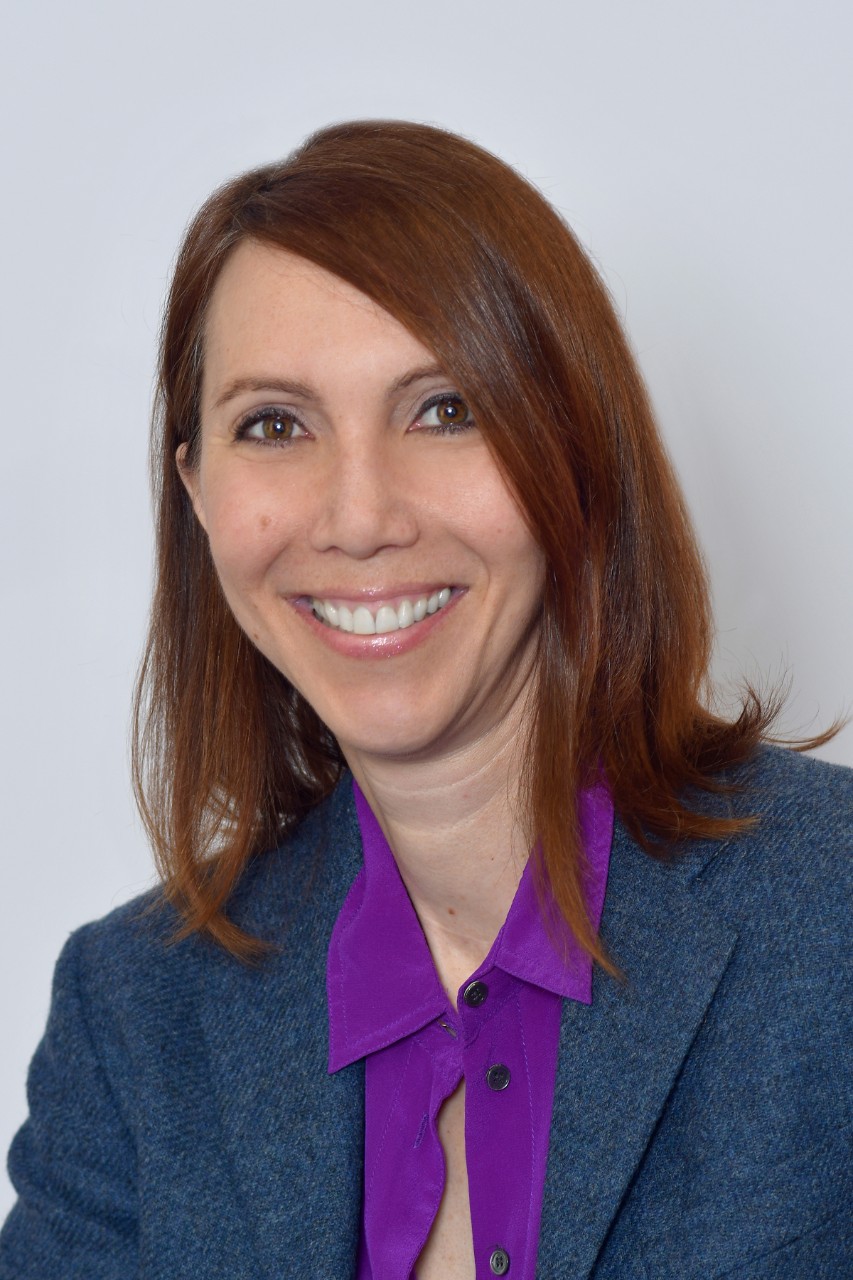 Since there are not national LGBTQ+ fellowship competencies or a curriculum, Pickle and her colleague Shanna Stryker, MD, MPH, assistant professor of clinical Family & Community Medicine at the College of Medicine, will design the fellowship structure and outcomes. They will develop training milestones for the fellow and collaborate with universities and institutions across the country who are also working to develop training opportunities. Their plan is to create a fellowship training framework that other programs can emulate to increase patient-access to physicians with specialized training in LGBTQ+ and transgender medicine.
The Sawyer Pardo Fellowship will include multidisciplinary experiences within mental health care, gender spectrum voice, dermatology, surgery, endocrinology and infectious diseases.
Pickle agrees with Dunkelman that you can empower individuals by removing obstacles to medical care.
"For transgender and gender-diverse patients, access to a physician knowledgeable in gender affirming care is exceptionally limited," Pickle says. "One in four individuals can't access a physician and one in four won't seek health care because of fear of harassment. When patients avoid or must delay care, it leads to negative health effects. We want patients to find a safe medical home where they can be their most authentic selves and access the care they deserve."
This fellowship will save so many lives. Trans life is trans power, and we can only access the full spectrum of life when our physical selves are cared for to the utmost potential.
Sawyer Pardo
Cincinnati's unique position
Pickle says Cincinnati, UC and UC Health already have the academic, community and clinical platform for the Sawyer Pardo Fellowship to be a success. The existing collaboration between local institutions is one reason Dunkelman and Pardo wanted the fellowship to be in Cincinnati.
"I can tell you that the UC medical community is by far the strongest university medical community I have had any association with," says Pardo. "This medical community is the perfect fit for this fellowship because it is well-established, well-recognized and on the new frontier of medicine."
There is a need locally as well. At the time of publication, there are more than 900 young adults, regionally, between the ages of 18 to 26 who will soon need adult doctors understanding their unique health needs. 
Pickle is quick to praise Dunkelman and Pardo for investing in the future and understanding that an LBGTQ+ fellowship in the Department of Family and Community Medicine will do just that — care for the entire family and community.
"The Dunkelman-Pardo family has translated their love for Sawyer into a gift that will help an entire community, with the potential effects reaching well beyond our region — to provide patients with exceptional clinical care and improve physician training in transgender medicine."
Plans for the Sawyer Pardo Fellowship will begin with a national search. Pickle states that family medicine resident physician interest in LGBTQ+ health is high, and she anticipates having an impressive pool of future fellowship candidates. The plan is for the position to be filled by July 2024.
"We have made much progress as a society in forward motion and in medicine, and I am excited about this new fellowship spearheading more progress, especially amidst these new waves of backlash against transgender communities," says Sawyer. "This fellowship will save so many lives, and I am amazed that I get to participate and offer my support. Trans life is trans power, and we can only access the full spectrum of life when our physical selves are cared for to the utmost potential. I have goals that I want to accomplish with my life, and those are only possible when I have the right kind of health care."
Donate to the Sawyer Pardo Fellowship Endowment Fund for LGBTQ+ Health.
Featured image at top: Sarah Pickle, MD. Photo/Colleen Kelley/UC Marketing + Brand.
Next, Now
With its focus on innovation and impact, Next, Now: The Campaign for Cincinnati is where ambition meets action. At the University of Cincinnati and UC Health, we're driven by next; thinking bolder and dreaming bigger to create the tomorrow we envision, today. Learn more at nextnow.uc.edu.
1
National Down Syndrome Society partners with UC Health's Timothy...
November 21, 2022
The National Down Syndrome Society (NDSS) and UC Health's Timothy Freeman, MD, Center for Intellectual and Developmental Disabilities are working together to advance care for adults with Down syndrome and other intellectual and developmental disabilities in the Greater Cincinnati region and nationwide. Through a gift of $100,000, NDSS is supporting a program manager for the center that will allow clinical teams to grow a model of holistic, patient-centered care that the organization hopes can be replicated in other areas of the country.
3
MSNBC: Coronavirus Pandemic
February 5, 2021
Louito Edje, MD, associate dean of graduate medical education at the University of Cincinnati, says discussing COVID-19 vaccine hesitancy with reluctant individuals means acknowledging some horrible truths about how research has inappropriately involved human subjects in the past without ethical considerations.
Debug
Query for this