UC Foundation names philanthropy award winners
Outstanding Philanthropic Volunteer Awards honor Cincinnati leaders
The University of Cincinnati Foundation recognized its Outstanding Philanthropic Volunteer Award honorees at the George Rieveschl Recognition Dinner on Oct. 6, 2022.
These individuals received the Foundation's highest accolades for their extraordinary philanthropic and volunteer commitments to UC and UC Health. The honorees are: Larry, Hon '12, and Rhonda Sheakley; Myron "Mike" Ullman, III, Bus '69, Hon '06; the Advisory Council for the Osher Center for Integrative Health at the University of Cincinnati; Sian Cotton, PhD; and Andrew Niese, LCB '23.

"George Rieveschl's influence on our community, our university and the UC Foundation was transformational," said UC Foundation President Peter E. Landgren. "He fostered a culture of philanthropy that continues today. It is an honor to recognize our award winners; each selflessly supports our university and health care system, during the annual George Rieveschl Recognition Dinner."

Long-time faculty member, researcher and inventor of the antihistamine Benadryl, Dr. George Rieveschl, Jr. also founded the UC Foundation.

"The Outstanding Philanthropic Volunteer Award winners are being honored for their vision, passion and commitment to UC and UC Health," said UC President Neville G. Pinto. "They have given us much to celebrate and look forward to this year and, I'm extremely thankful for their dedication and generosity." 

Chairman's Award – Larry & Rhonda Sheakley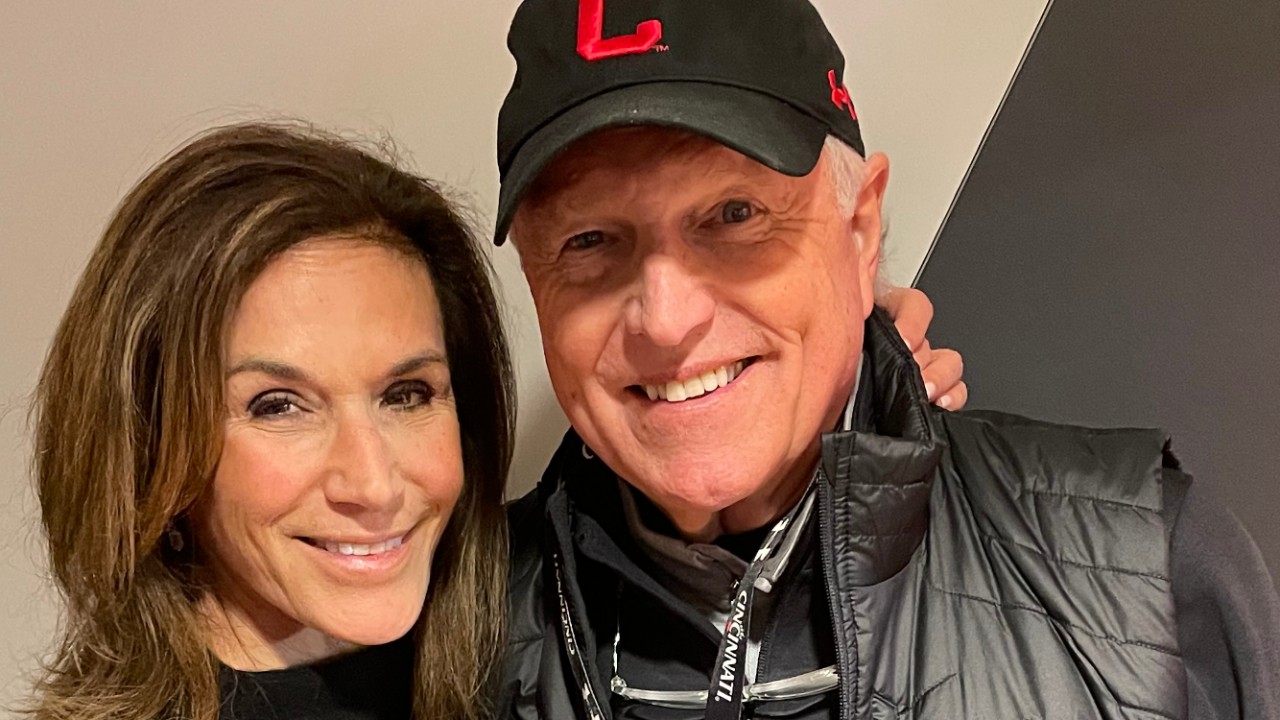 The Chairman's Award is the UC Foundation's highest recognition for a volunteer who has made a significant, institution-wide philanthropic impact. Larry and Rhonda Sheakley are long-standing, generous supporters of UC and have created an enduring legacy of propelling students forward through their visionary support of UC Athletics and many of the university's colleges.
In memory of Larry's parents, they have made gifts to create the Sheakley Lawn at Varsity Village, the Sheakley Athletics Center, and the Sheakley Quarterback Scholarship. The Sheakleys have also supported the Founder Suites at Nippert Stadium, the Fifth Third Arena Renovation project, and provided key support dedicated to coaches in the football program. Their generosity extends beyond UC Athletics; they have donated to the Lindner Center of Hope, the Cancer Center, the Carl H. Lindner College of Business, the UC College of Law, and the UC College of Pharmacy. 

Trustees' Award – Myron "Mike" Ullman, III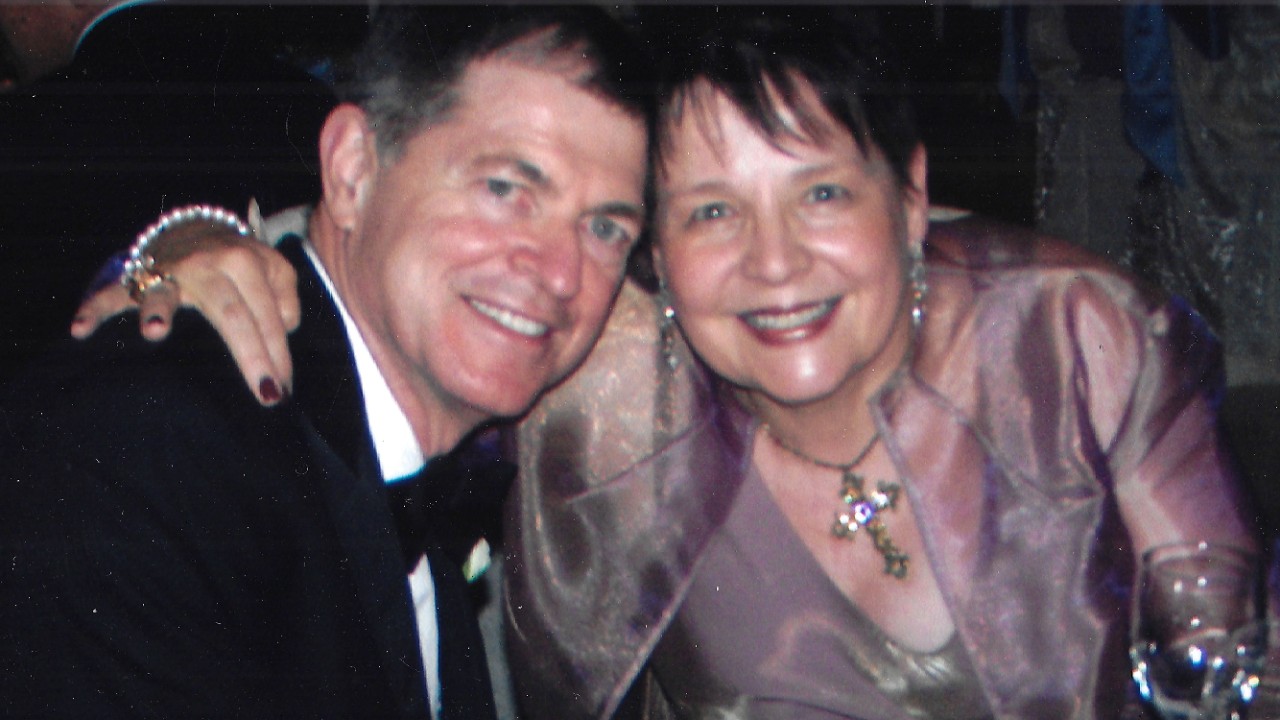 The UC Foundation Trustees' Award recognizes a volunteer's contribution to advance philanthropy for UC Health or a specific UC college or unit. Mike Ullman served twice as JC Penney's chief executive officer and retired last March as Starbucks' chairman of the board.  His generous support at UC includes the College of Arts and Sciences, athletics and libraries. His most significant impact has been his support of the Myron E. Ullman, Jr. School of Design at the College of Design, Architecture, Art, and Planning, named for his late father. His visionary investment has supported numerous areas including, the program chair, professorships, faculty development, technology upgrades and master classes led by industry leaders.
Group Philanthropy Award – The Advisory Council for the Osher Center for Integrative Health at the University of Cincinnati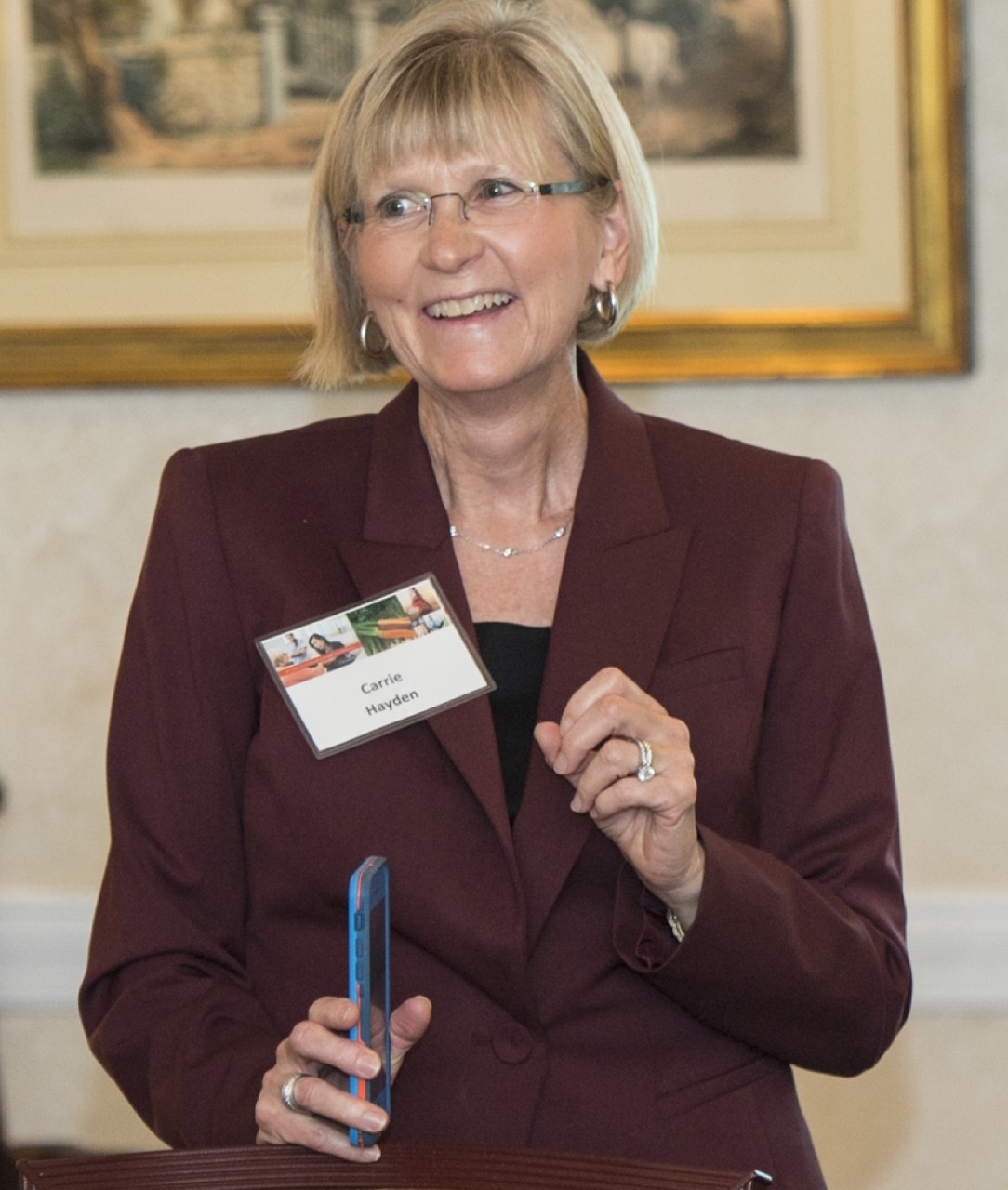 The Group Philanthropy Award highlights a group that has been highly engaged in philanthropic activities at UC Health or UC and has made a significant positive impact.
The Osher Center for Integrative Health at UC combines traditional medicine with evidence-based complementary therapies that focus on healthy lifestyle addressing stress, nutrition, movement, sleep and environment to reduce suffering and promote overall wellness. The center's advisory council exists to advance this noble mission. Since its inception, advisory council members have been generous with not only their talents and expertise but personal philanthropy to drive the center's growth.
Staff Award of Merit – Sian Cotton, PhD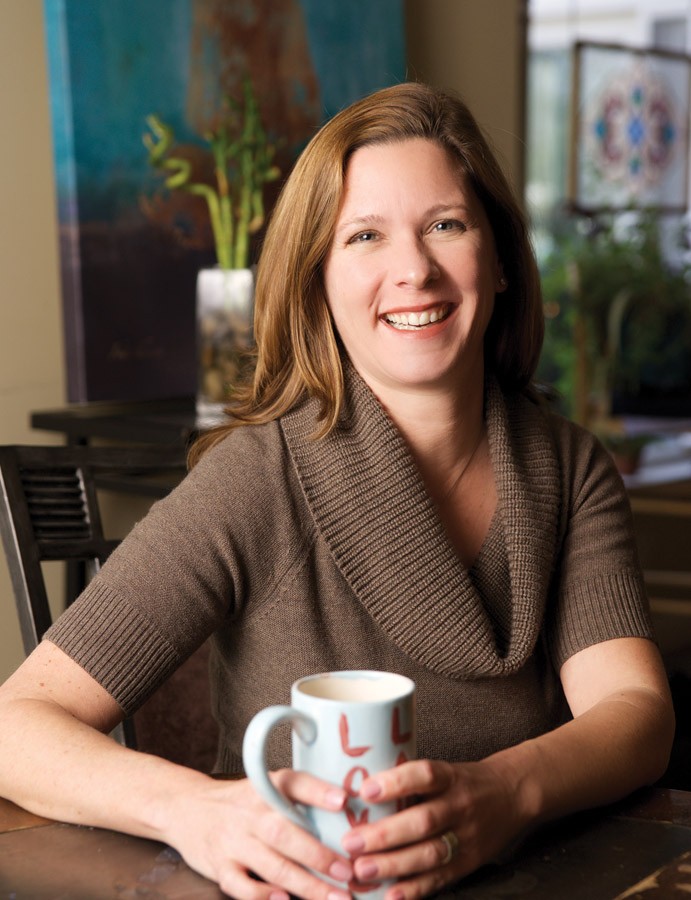 The Staff Award of Merit honors a staff member who has fostered a culture of philanthropy at UC Health or UC and embraces the spirit of George Rieveschl. Sian Cotton, PhD, is a licensed clinical psychologist, founding director of the Osher Center for Integrative Health at UC and the Turner Farm Foundation Endowed Chair. A professor in the departments of family and community medicine, Cotton has an active research lab with ongoing clinical studies focusing primarily on mindfulness-based interventions and integrative medicine practice-based research. An exemplary leader, she is dedicated to improving lives in the greater Cincinnati region and beyond through integrative medicine and wellness. 
Student Philanthropy Award – Andrew Niese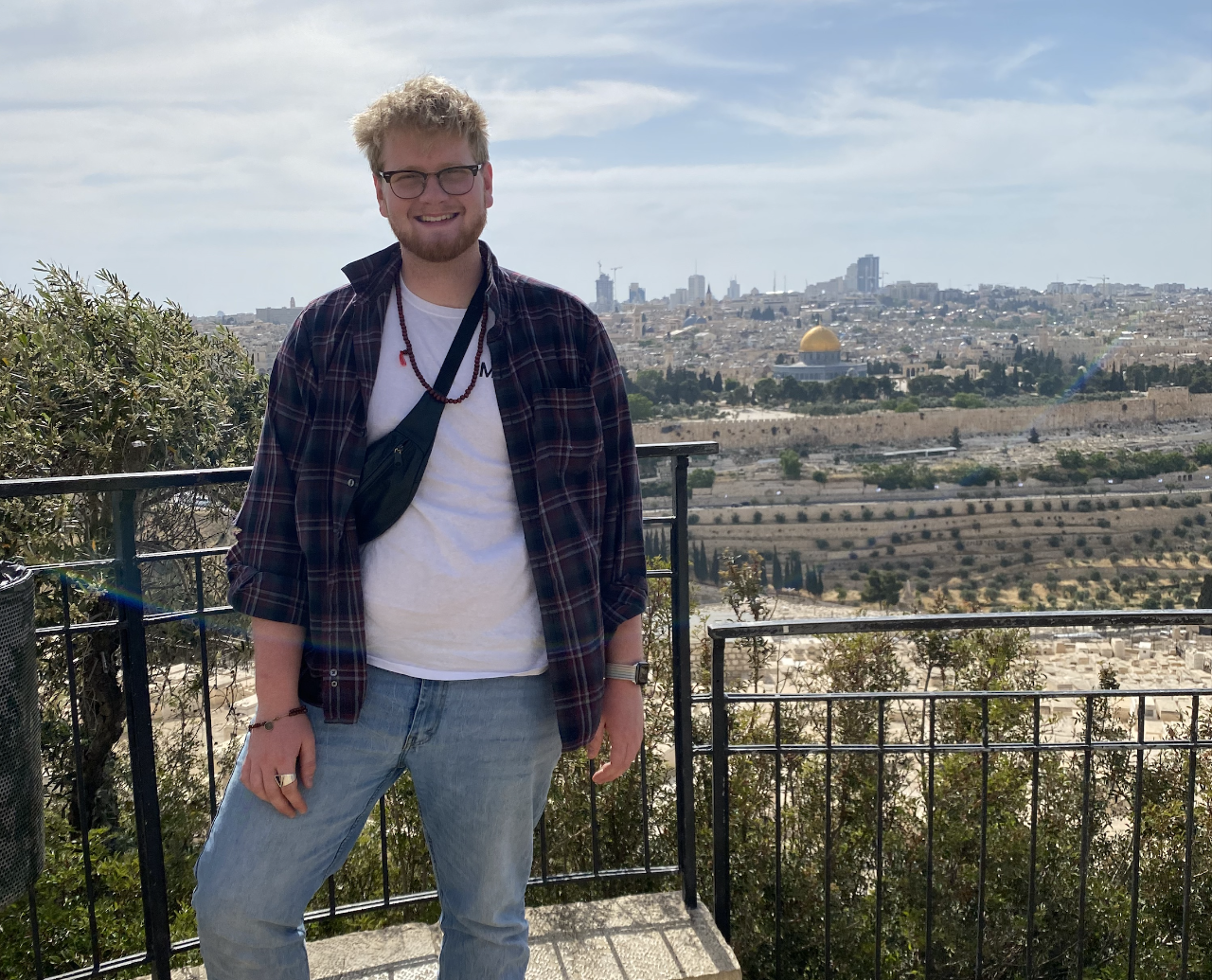 The Student Philanthropy Award recognizes a student who has been highly engaged in philanthropic activities at UC. Andrew Niese is a fifth-year UC student, majoring in business economics and business analytics and minoring in political science. He has made an incredible impact on campus, improving the lives of both current and future students, both through his role as a resident advisor and his efforts to co-found Pride at Lindner (PaL). PaL reinvents and rebrands the former "Out in Business" program to better support LGBTQ+ individuals and allies through enhanced programming, community events, and a newly endowed scholarship.
Featured image at top: Larry & Rhonda Sheakley with family at Nippert Stadium. Photo/Provided. 
Next, Now
With its focus on innovation and impact, Next, Now: The Campaign for Cincinnati is where ambition meets action. At the University of Cincinnati and UC Health, we're driven by next; thinking bolder and dreaming bigger to create the tomorrow we envision, today. Learn more at nextnow.uc.edu.