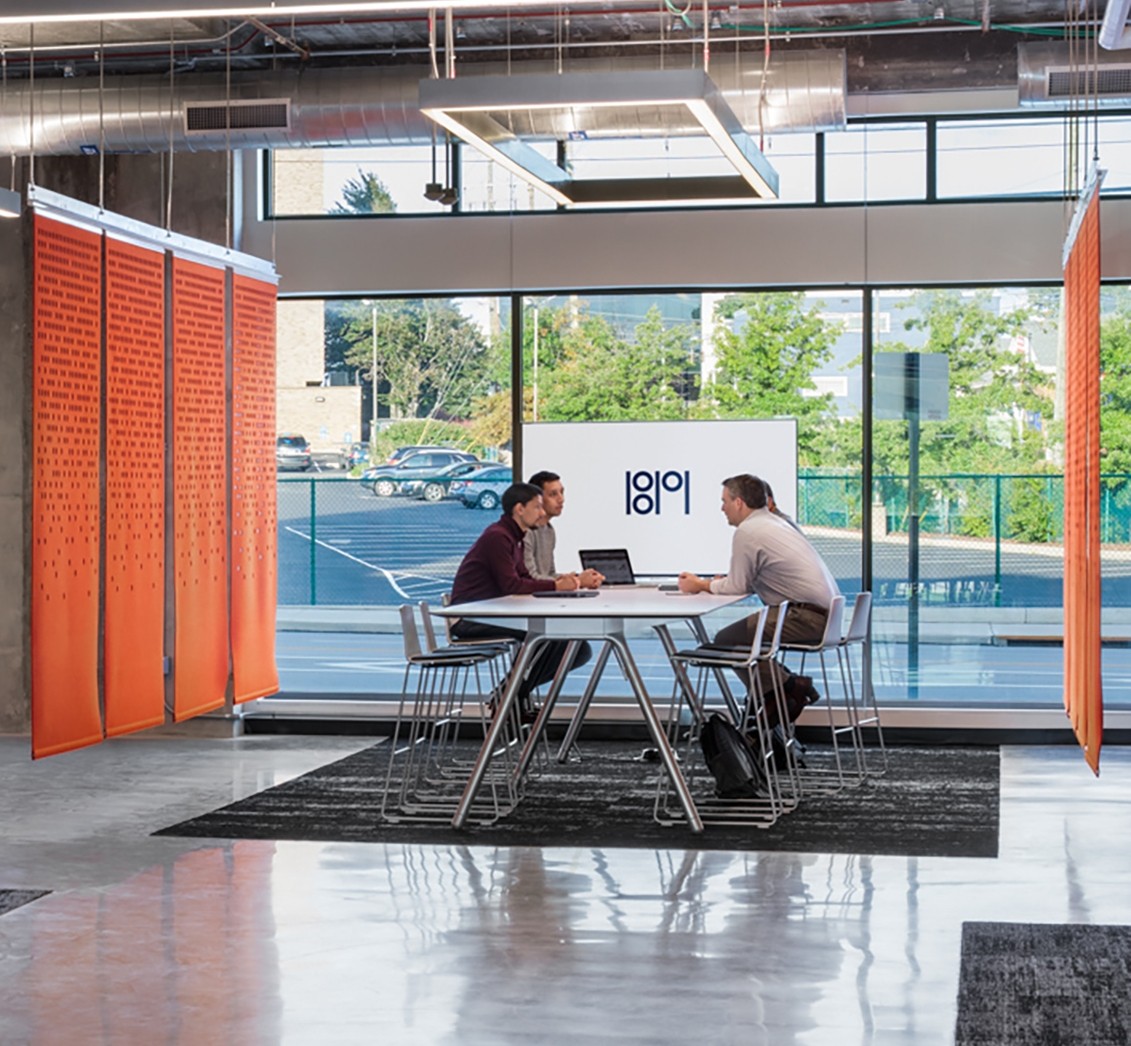 New book chapter touts entrepreneurial programs for UC students, business community
Authors highlight merger of Venture Lab with Center for Entrepreneurship
Entrepreneurship education helps undergraduates cultivate an innovative mindset while learning practical skills for business success. Including students in the broader entrepreneurial-university ecosystem can foster mutually beneficial relationships among students and the local business community.

That's the conclusion drawn by Charles Matthews, Distinguished Teaching Professor of Entrepreneurship and Strategy in the Lindner College of Business, and Kate Harmon, executive director of the Center for Entrepreneurship and the El and Elaine Bourgraf Director of Entrepreneurship, in their chapter in the upcoming Annals of Entrepreneurship Education and Pedagogy – 2023.
The chapter, titled "Integrating classroom and community entrepreneurship education: elevating students and entrepreneurs," explores how the University of Cincinnati's entrepreneurship courses, UC's burgeoning entrepreneurship ecosystem and community resources can be leveraged by more closely interfacing with the UC Venture Lab, a startup accelerator program located in the 1819 Innovation Hub, the nerve center of the Cincinnati Innovation District.
"Creating a clear pathway for students pursuing various interests in entrepreneurship gives educators pause on how to best use classroom time, integrate outside resources and optimize student success, whether pursuing a startup or other career path," Matthews and Harmon wrote. Folding UC's Venture Lab into other entrepreneurial initiatives at the university creates a "triple win for the students, the entrepreneurship ecosystem and the community."
The chapter comes on the heels of an announcement in early December that the Venture Lab has merged with the UC Center for Entrepreneurship, housed in the Lindner College of Business. Harmon is leading the newly integrated team.
Entrepreneurship is a significant driver for the United States. According to the U.S. Small Business Administration, two-thirds of all jobs added to the U.S. economy over the past 25 years can be attributed to small business. Entrepreneurship education supports small business development by teaching innovators to be self-directed, resourceful and creative problem-solvers as they navigate the complexities of building a business from scratch.
The Center for Entrepreneurship supports entrepreneurial education and commercialization training through coursework, funding opportunities, mentorship and connection to the wider Startup Cincy ecosystem. Matthews founded the center in 1997 and remained the director until 2013. Under his tenure, the center was a nationally recognized top 25 entrepreneurship program. It's currently celebrating its 25th anniversary.
"The center's primary focus is on supporting students, faculty and alumni," Harmon said. "The center works with community entrepreneurs indirectly — bringing them in as guest speakers/mentors — and a partner in the wider Startup Cincy ecosystem."
The UC Venture Lab, established in 2018, helps innovators from idea conception to startup launch through a pre-accelerator course and other offerings. Seasoned entrepreneurs coach teams as they examine the market potential of a tangible idea. Teams with the greatest startup potential pair up with an executive to lead them toward commercialization.
"Connecting the academic side of campus through the center — which is located within the Lindner College of Business — to the 1819 Innovation Hub benefits all parties," said Harmon, who has added the title of assistant vice president at the 1819 Innovation Hub to her roles. "Budding entrepreneurs now have clearer choices as to whether an entrepreneurship class, the Venture Lab pre-accelerator or other center resources are the best fit for an individual's entrepreneurial development."
Learn more about the Center for Entrepreneurship.
Learn more about the UC Venture Lab. 
Featured image at top: UC's Venture Lab helps entrepreneurs from idea conception to startup launch, connecting innovators to knowledge, talent and resources to help launch scalable startups. Photo by Brad Feinknopf
Impact Lives Here
The University of Cincinnati is leading public urban universities into a new era of innovation and impact. Our faculty, staff and students are saving lives, changing outcomes and bending the future in our city's direction. Next Lives Here.
1
Fifth Third partners with 1819 Innovation Hub to launch...
January 25, 2023
Corporate partner at the 1819 Innovation Hub, Fifth Third Bank, recognizes that employees are at the heart of the digital revolution. It takes more than just assembling a star-studded dream squad to succeed in business. It involves upskilling, training and transforming current personnel into superstars.
2
UC researcher receives grant to develop new breast cancer...
October 7, 2022
A University of Cincinnati Venture Lab-backed startup is developing a breast cancer treatment that may be more effective with fewer side effects thanks to RNA nanotechnology that is similar to what was used to produce COVID-19 vaccines.
Debug
Query for this