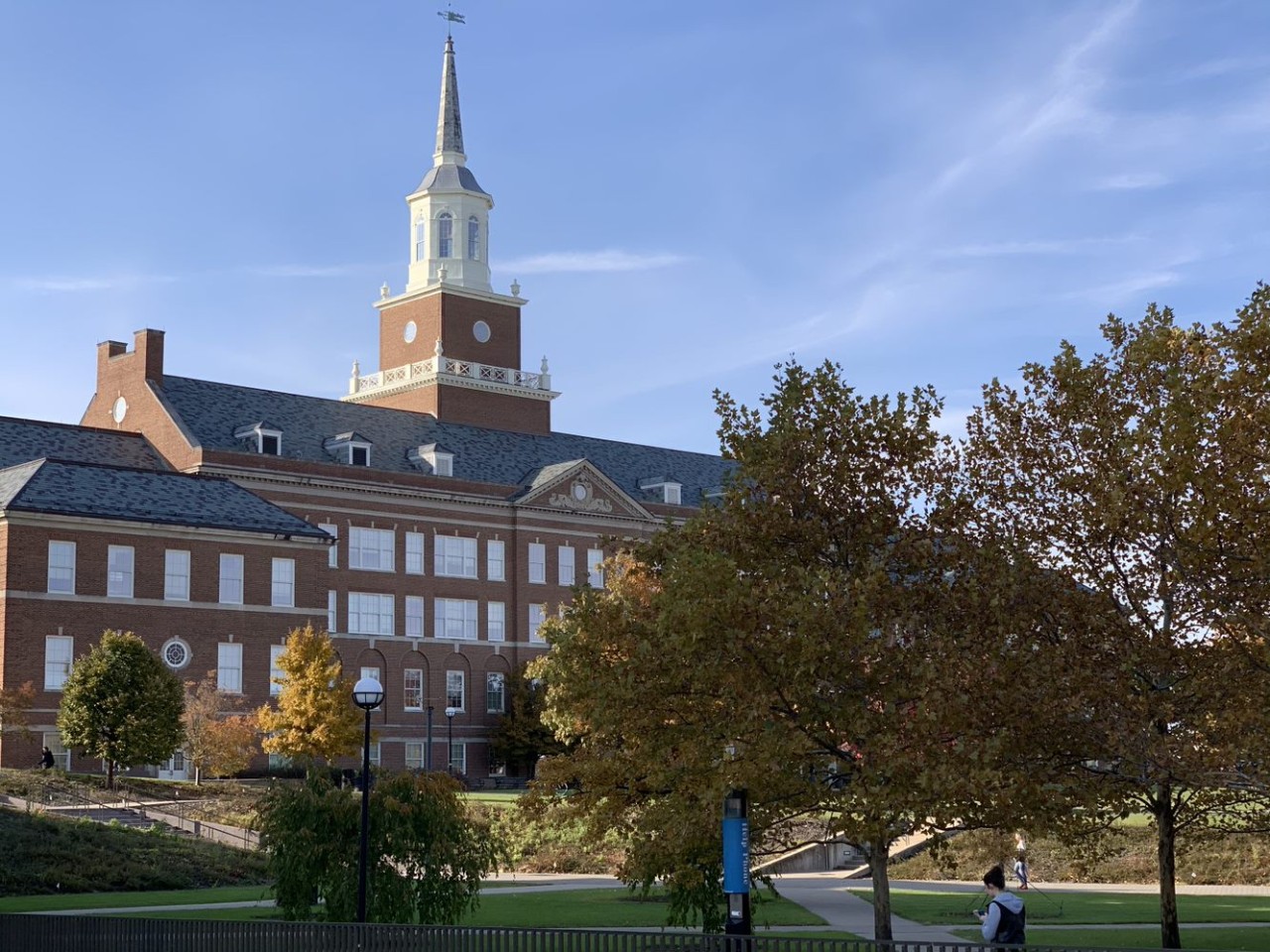 First-gen UC undergrad beating the odds, finding her voice
Student credits A&S with helping her find academic path
Many non-traditional students find a home at the University of Cincinnati, and Emily O'Bryant is no exception. A student who comes from a history of displaced housing as a ward of the court, O'Bryant is a first-generation student pursuing her bachelor's degree in communications through UC's College of Arts and Sciences.
"I am an independent student. My birth mom had me at 14 and I ended up in multiple homes throughout my childhood," says O'Bryant. "Neither of my parents made it out of the eighth grade. I went through a few different types of care when I was younger all over the place, but as an adult I wanted to be better and do better."

Only 26% of first-generation students complete at least a bachelor's degree, according to data from the Pew Research Center. In addition to the usual struggles associated with adjusting to college culture, there are myriad additional barriers that first generation can students face, including lack of support from family and peers, college preparedness, racial disparity and financial stability.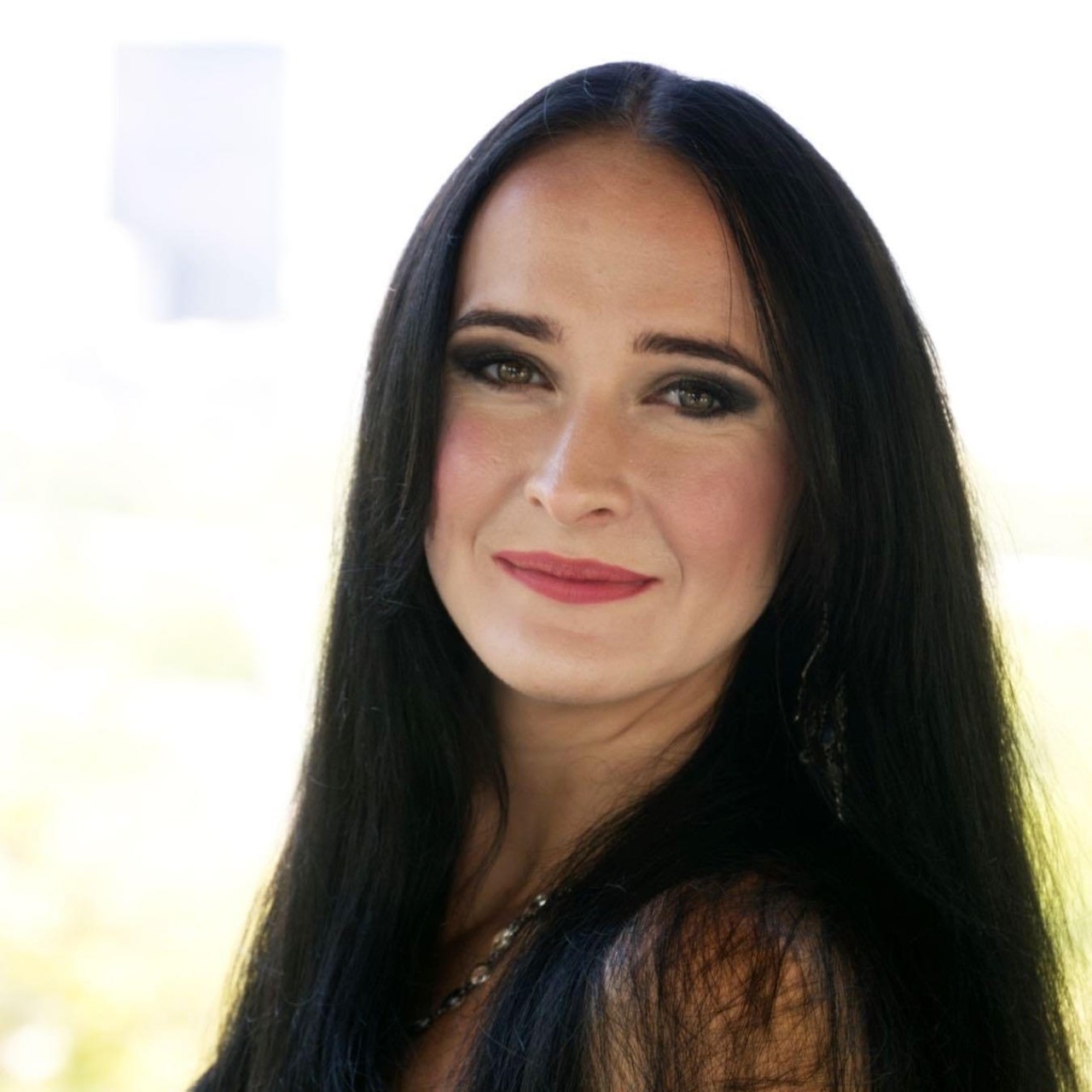 O'Bryant began living on her own at age 17, paying rent, working and even teaching herself how to drive, as no other women in her family could. After an untraditional schooling experience, with online classes that were not to the standards of the curriculum other kids in Ohio were taking, O'Bryant decided to attend UC at 19 years old. She chose to major in geology, however while working in cosmetics full-time to put herself through school, things got too busy, and she took about a year and half off.
After some time off, she switched to online school through UC and obtained her associates degree in information technology. With more motivation and knowledge, she immediately began pursuing her bachelor's degree in communications, and she is now a third-year student in that program. 

"I was at a disadvantage when I came to UC. I wasn't given the proper background to be successful in college because there is so much, I wasn't given the resources to learn," O'Bryant says.

UC worked with me to find a program that would cater to my strengths and allow me to thrive.
Emily O'Bryant, UC communication major
"I think all professors have been really helpful with that for me. I have difficulty understanding math, I failed statistics the first time. I took a year and a half off, and I took that time to teach myself everything," she says. "UC worked with me to find a program that would cater to my strengths and allow me to thrive."
O'Bryant gives credit to communication professor Molly Mayer for her success so far in the program. In Mayer's business communications class, students give a personal narrative speech to the class. Mayer was appreciative of O'Bryant's speech on her experience in displaced care, which motivated O'Bryant to discuss her experiences more.

"The assignment teaches students how to share personal information in a professional setting," says Mayer. "Emily told a very impactful story about how she learned to talk about having grown up in displaced circumstances in a professional setting. She also talked about how to be a role model to foster youth and learning from them to own and talk about her youth as a displaced child."

O'Bryant shares that she spent the beginning of her college experience being ashamed of telling people where she came from. She volunteered with young foster girls through Interface Hospitality Network and other organizations, where they can open up to her about their experiences. Not only does she find passion in helping the girls, but she says the girls have helped her speak up and not be ashamed of her own experiences.

"I have family on the West Virginia, Ohio border," says O'Bryant. "None of the women in my direct family can drive, and it is a really severe level of poverty. Some of my relatives don't have electricity. Going to college is looked down on, it is not something people in my family are proud of me for."

Through all O'Bryant has been through, she finds perseverance through the opportunities that the A&S communication program has given her on the path to her degree. Not only has she gained an education she never thought she would have the opportunity to gain, but she found her voice to speak about her experiences along the way.
Featured image at top: UC's Arts & Sciences Hall on the Uptown West campus. 
By Hayley Garr
Student Journalist, Marketing and Communication, College of Arts and Sciences
artscinews@ucmail.uc.edu
1
UC offers new social justice, Latin American studies degrees
October 7, 2020
University of Cincinnati students can now enroll to earn a Bachelor's degree in two new humanities programs: Social Justice, and Latin American, Caribbean and Latinx Studies, offered through UC's College of Arts and Sciences.
2
UC to host symposium on socially just community research
Event: March 5, 2021 9:30 AM
On Friday, March 5, The Cincinnati Project (TCP) will host its seventh-annual symposium titled "The Art and Science of Socially Just Community Partnered Research," sponsored by UC's College of Arts and Sciences and The Taft Research Center. Director of the Center for Culture-Centered Approach to Research and Evaluation (CARE) Mohan Dutta will deliver the keynote speech. Based in New Zealand, CARE is a global organization dedicated to developing community-based solutions for social change, advocacy and activism, inspired by the conviction that health is a human right. Founded in 2016, TCP unites researchers from UC's College of Arts and Sciences with community partners to benefit marginalized communities in Cincinnati, tackling economic, race, gender and health issues. Past TCP research has focused on high eviction rates in Hamilton County, resulting in city legislation to protect the rights of renters through an eviction prevention plan. In addition to the keynote speaker, the symposium will include discussion panels from area organizations such as Housing Opportunities Made Equal (HOME), the Urban League of Greater Southwestern Ohio, the Center for Closing the Health Gap, and UC faculty researchers. Topics will include ways in which community-based research can be conducted in socially just ways, in order to benefit the communities it is designed to serve. The symposium will be held virtually via Zoom from 9:30 a.m. to 1:30 p.m., and is free and open to the public. For more information or to register, please visit The Cincinnati Project.
3
UC student body leaders use platform to empower others
October 28, 2021
University of Cincinnati student body leaders have taken on a full slate of undergraduate activities, including classes, studies, Bearcats games and leading student government for UC. Elected as president and vice president earlier this semester, the students set to work delivering on their platform of diversity and inclusion, sustainability, campus spirit, mental health and accessibility.  Initiatives so far include a Mental Health Advocacy Week, a career-ready clothing drive and civil discourse training.
Debug
Query for this