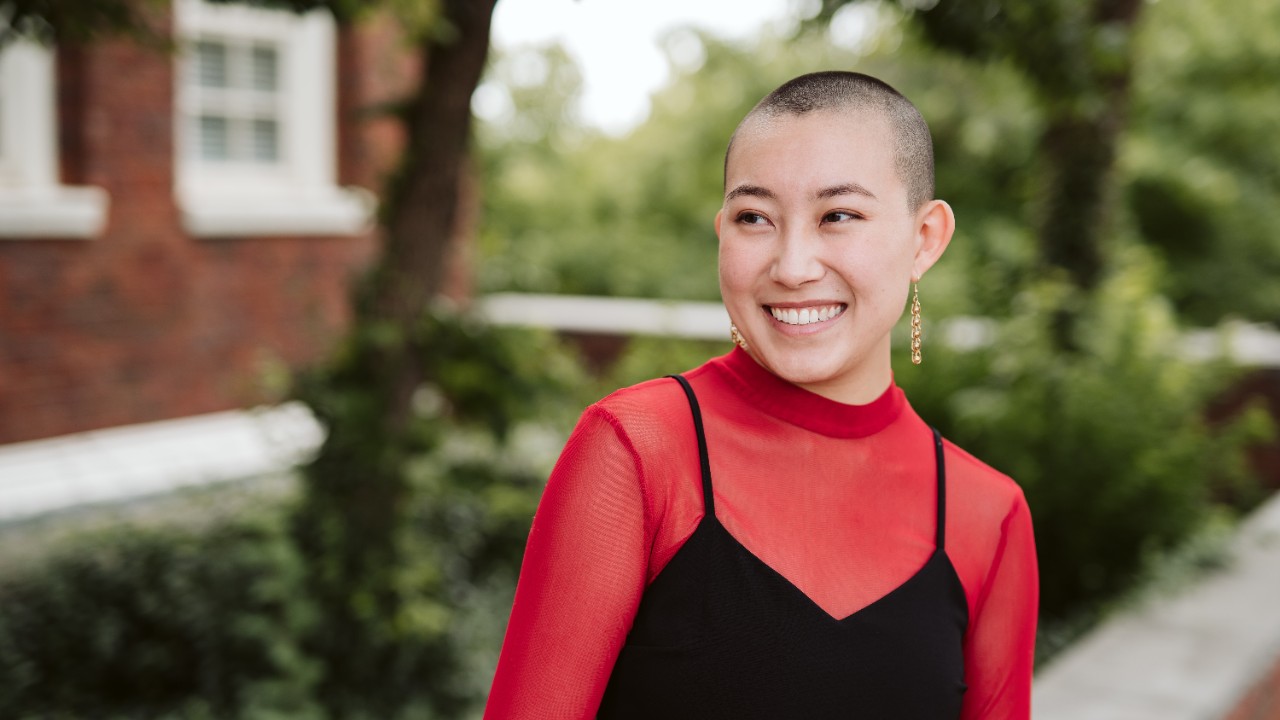 Through co-op, DAAP student finds career path in photography
Hatsue Andrews looks forward to graduation, a successful future in communication design
People ask college students all the time: What are you majoring in and what do you want to do with your degree?
Through the University of Cincinnati's cooperative education program, the university works to make sure that answer is cemented when students have their degree in hand.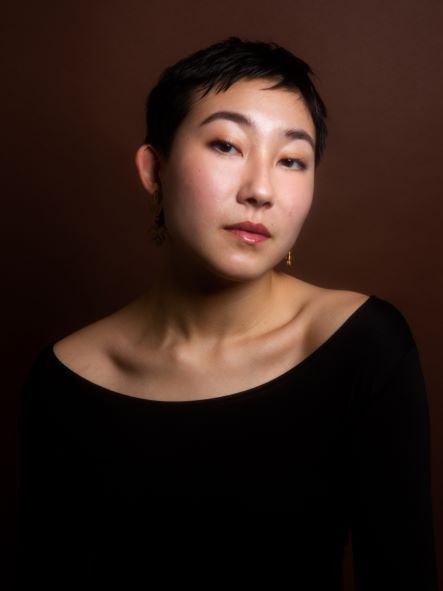 For example, when fifth-year design student Hatsue Andrews graduates in April 2023, they are confident of a career path in photography. (Hatsue prefers to go by their first name and uses she/they pronouns interchangeably.) That's because in addition to coursework, she and other communication design students at UC's College of Design, Architecture, Art, and Planning (DAAP) are required to participate in a year of co-op experiences to help them combine their education with their passion. Students can choose to apply to co-op positions from a large roster of businesses that DAAP has partnerships with, or students can seek out their own co-op experiences with businesses that would like to participate in cooperative education.
"I found all but one of my co-ops myself," Hatsue says. "It is an option and DAAP is so flexible and adaptable in allowing students to chase after what they want to do."
These co-op experiences, they say, helped them build upon the coursework and learn there are a plethora of different methods to communicate via design, and not only through graphics.
"Co-op teaches you what you like, but it also teaches you what you don't like, and I gained a deeper understanding of what I wanted to do," Hatsue says of diversifying her co-op experiences across all areas of design.
To start, Hatsue's first co-op was in the spring 2020 working for Rockwell Group, an interdisciplinary architecture and interior design firm in New York City that specializes in hospitality, health care and cultural spaces. That co-op was cut short by the pandemic, but Hatsue returned to the city in spring 2021 and approached for a co-op &Walsh, a creative agency based in New York specializing in brand strategy, art direction, design and production across all platforms.
At &Walsh, they started to fully imagine a future career focusing on photography, set design and styling.
"It was a great experience to work for them for two semesters in a row. I gained so much confidence."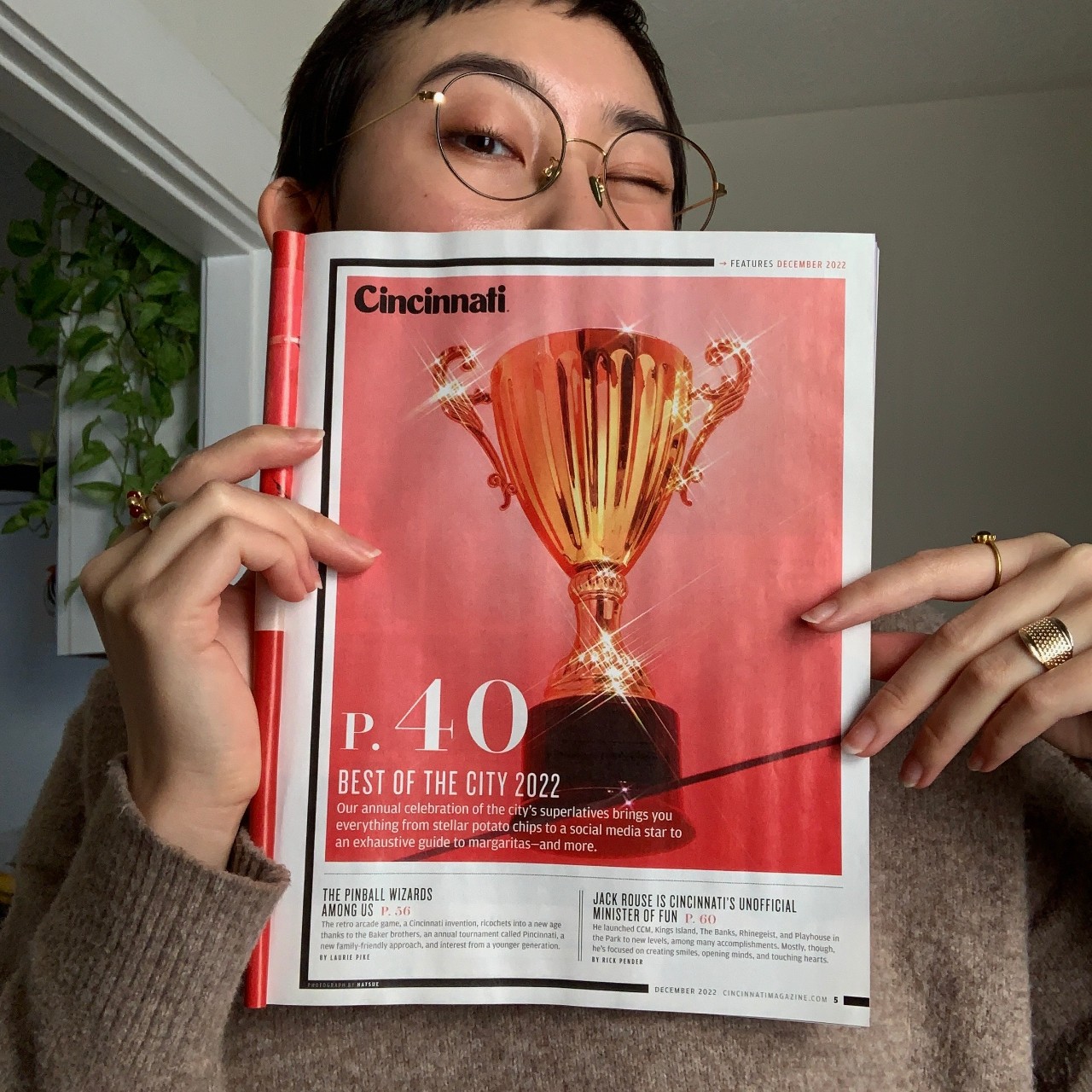 They also learned that big city life wasn't their ideal location and returned to Cincinnati for a fourth co-op experience. Here, Hatsue approached Cincinnati magazine, and interviewed with design director Brittany Dexter, a 2011 DAAP graduate. Hatsue says everything just clicked, and it was "by far my best experience." So much so that their photos have appeared in several issues.
"From our first meeting with Hatsue it was clear they would be a great fit for our team," says Dexter. "Our design team was excited to bring them on as a co-op and our entire staff has been impressed by their creativity and talent, professionalism, and enthusiasm. Hatsue just jumped in seamlessly and has been such a huge help." 

But Hatsue doesn't only take pictures, she works on styling images and traveling to locations such as restaurants and retail stores.    
"I now have a clear path and know how to live post-graduation."
Featued image of Hatsue. Photo/provided
Beyond the classroom
UC invented cooperative education more than 100 years ago, and we continue to innovate all aspects of experience-based learning, including internships, service learning, virtual co-ops, community projects and industry partnerships. Learn more.
1
UC honors students to lawmakers: Here are ideas to fix public education
December 2, 2020
On Dec. 7, University of Cincinnati honors students in the Save our Schools! seminar will present Ohio political leaders with their best ideas to address some of the state's thorniest education issues at an educational reform symposium, to be held via remote technology.
2
President Pinto's 2021 year-in-review message
December 17, 2021
University of Cincinnati President Neville G. Pinto looks back on a historic year that brought students, faculty, staff and the community back together like never before.