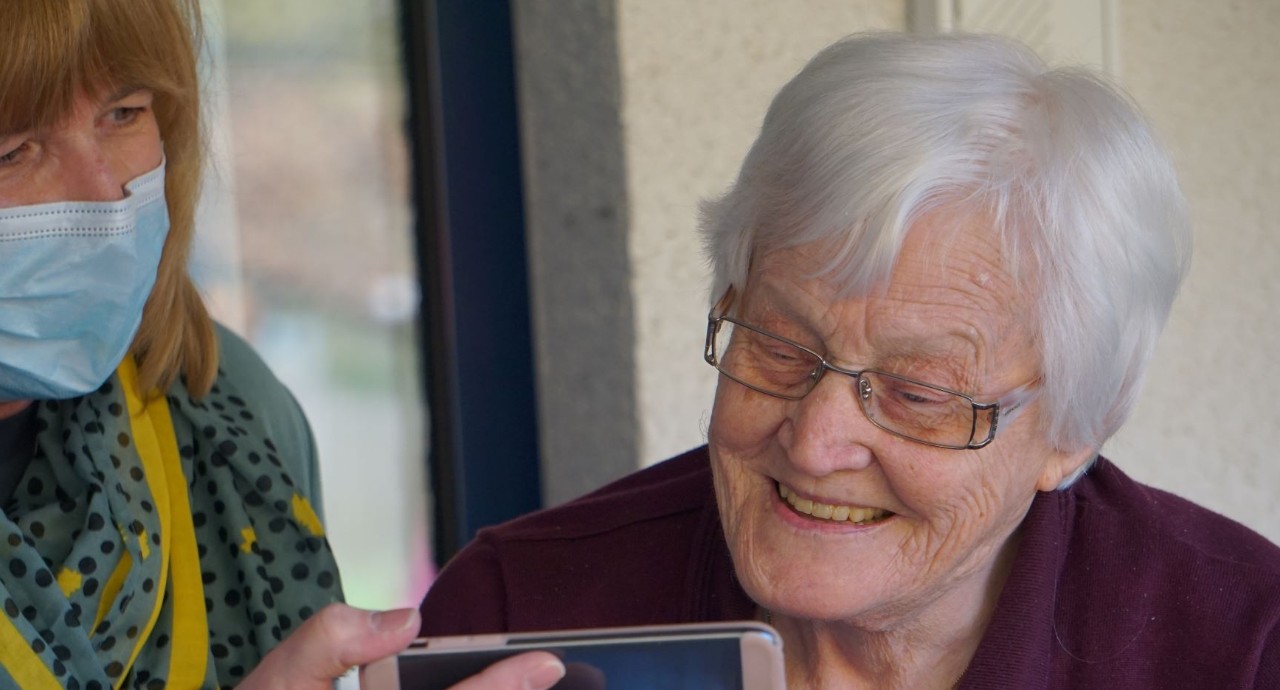 WVXU: VR headsets put caregivers in the shoes of those they are assisting
UC faculty and students collaborate with experts on aging to create virtual tutorials for caregivers
A new virtual reality training program helps caregivers navigate the trials and tribulations of caring for the elderly with experienceable scenarios.  
"Most of us are not trained in what to do," about medication management or topics such as end of life conversations, says Ming Tang, director of UC's extended reality lab.
Tang, an associate professor in the College of Design, Architecture, Art and Planning, collaborated with the Council on Aging of Southwestern Ohio (COA) to design a virtual reality program that teaches the user how to navigate difficult situations before experiencing them firsthand.
Among the five scenarios in the training program, called EVRTalk, are end of life conversations. "It's a very heavy topic," that Tan says led to students developing a protype, evaluations and implementation.
In an interview with WVXU, Tan and program directors discuss the outcomes of this type of virtual training.     
Featured photo courtesy of Unsplash.  
Impact Lives Here
The University of Cincinnati is leading public urban universities into a new era of innovation and impact. Our faculty, staff and students are saving lives, changing outcomes and bending the future in our city's direction. Next Lives Here. 
2
FOX19: UC's DAAP helping address COVID-19
September 9, 2020
Claudia Rebola is an associate professor and the associate dean for research at the University of Cincinnati's College of Design, Architecture, Arts, and Planning. She is part of a UC team using innovation and design expertise to respond to COVID-19.
3
Yahoo: Hankook Tire presents 'Design Innovation 2020,' a proposal for the future
November 12, 2020
Launched in 2012, 'Design Innovation' is Hankook's R&D project held every two years in collaboration with the University of Cincinnati, one of the world's leading universities for design. Through joint research, the project puts forward a vision for the future of driving and develops solutions that tackle today's challenges.