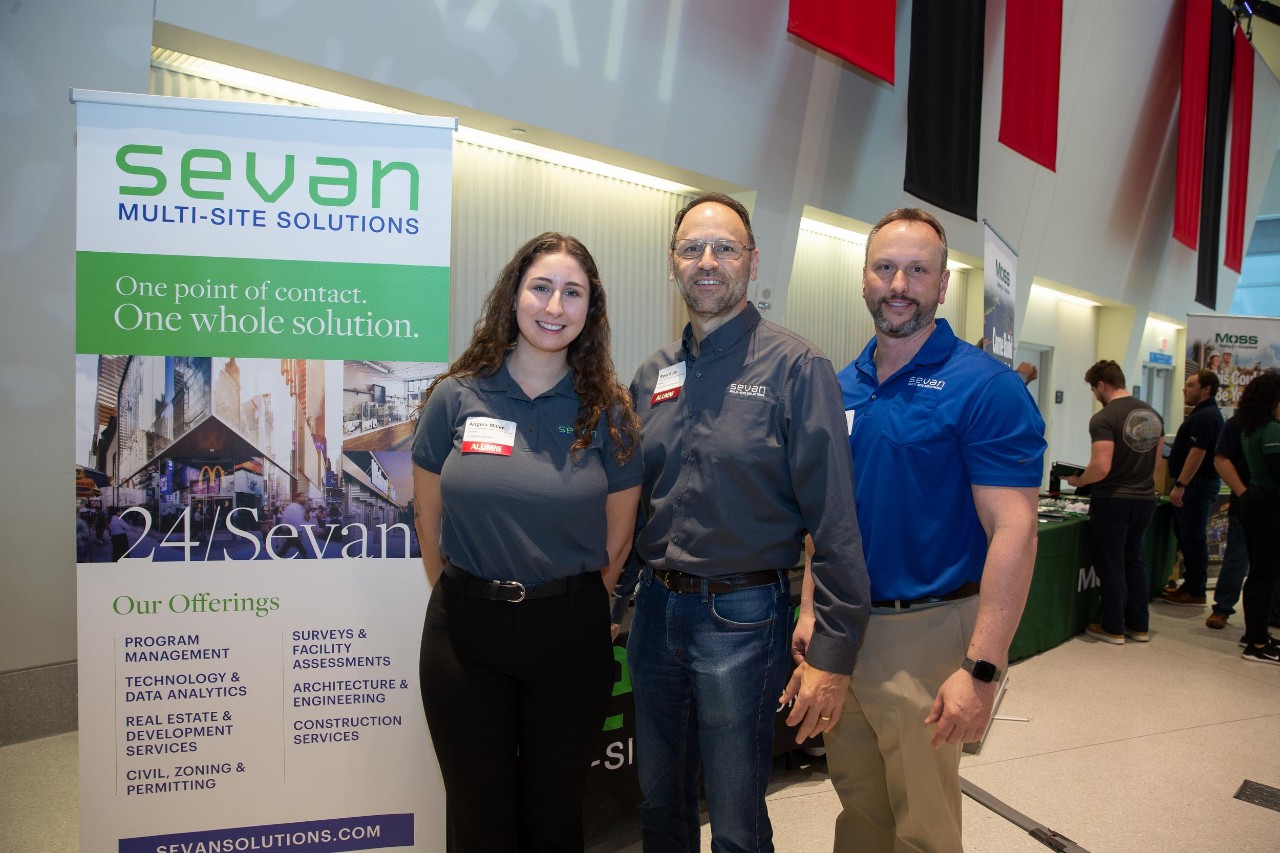 Alum values the UC co-op advantage
Steve Kuhn, '86, now provides the same opportunity for today's UC students
It might seem like another lifetime, but Steve Kuhn still remembers his first experiences with cooperative education.
Corded phones were still a thing, fax machines were all the rage and personal computers remained a novelty.
Kuhn, a 1986 University of Cincinnati alum, is executive vice president and co-founder of Sevan Multi-Site Solutions, a program management and construction firm based in Downers Grove, Illinois. He says the early hands-on career experience co-op provided helped shape his trajectory as a manager and business leader.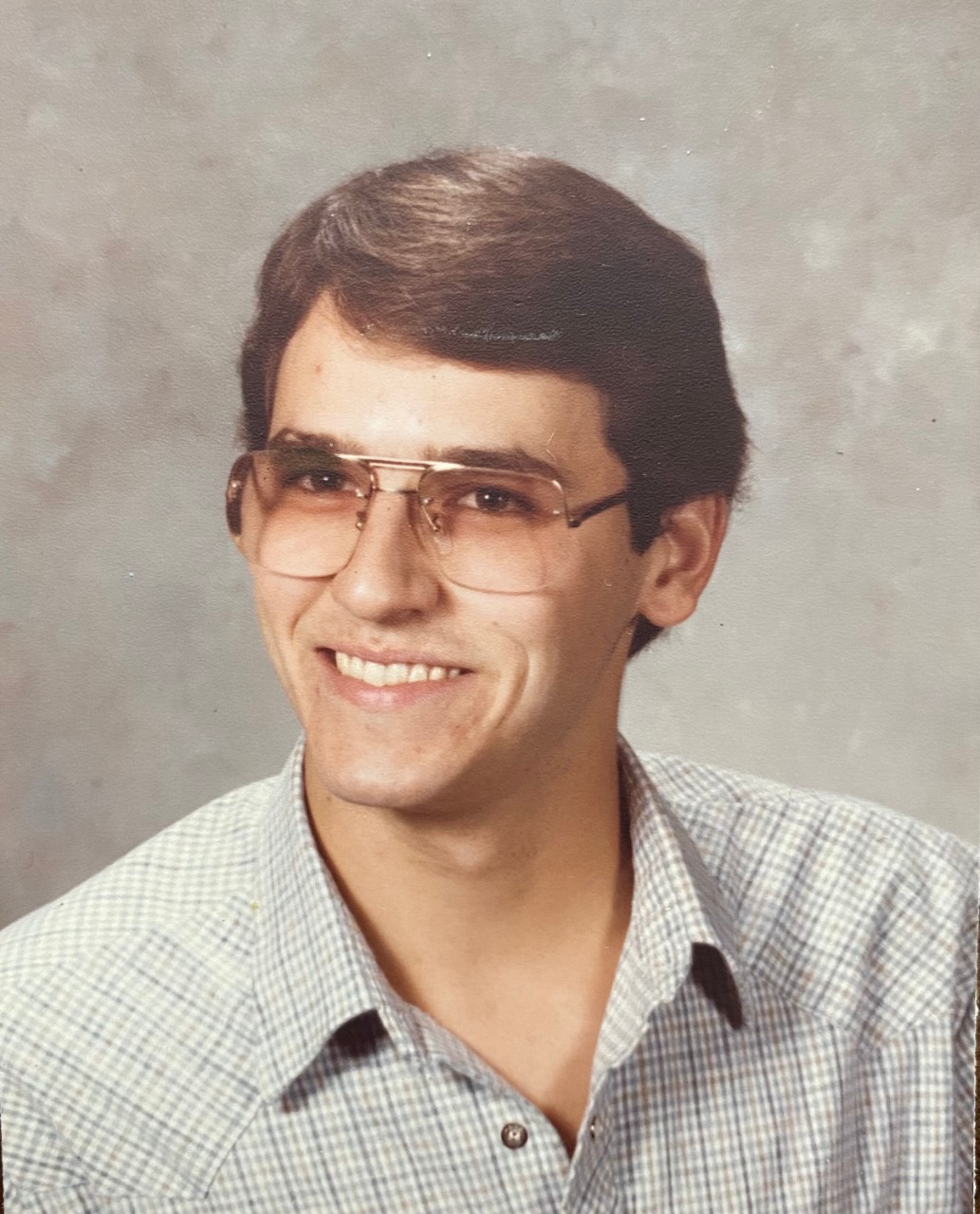 A native of Cleveland, Ohio, Kuhn was a construction management major at UC's College of Engineering and Applied Science. It was the arrival of a single Apple Macintosh computer in class during his first year that sparked intrigue among his fellow students.
"We all gathered around to try to figure out what they were and what we could do with them," says Kuhn.
It was that same enthusiasm, curiosity and willingness to tackle innovation that Kuhn and his colleagues took from the classroom to share with their first employers. Kuhn's first co-op during the summer of 1982 was with a small general construction contractor in Cleveland who allowed him to do everything from project management to estimating the cost of a building structure to monitoring construction management sites.
Four other co-op experiences followed with Turner Construction in Cincinnati. He worked with construction crews for an office building project in suburban Blue Ash and on the Hyatt Regency Hotel project in downtown Cincinnati. Kuhn assisted the tower superintendent at the Hyatt site and was required to oversee the completion of a "punch list" of tasks for all the hotel rooms.
"Essentially, I was the new kid on the block," recalls Kuhn. "It was my job to tell all the crusty trades crew that all their work from the prior two years needed to be corrected. Needless to say, it was a great lesson in diplomacy and teamwork."
During three additional co-ops with Turner, Kuhn worked on the expansion and renovation of the Cincinnati Convention Center, which doubled in size during that time.
"I was involved in all the line and grade work, laying out of the building expansion, the structure's steel erection and oversight and installation of the building facade system," says Kuhn. "I was also responsible for keeping the master construction set of plans up to date with all changes. It was a tremendous experience."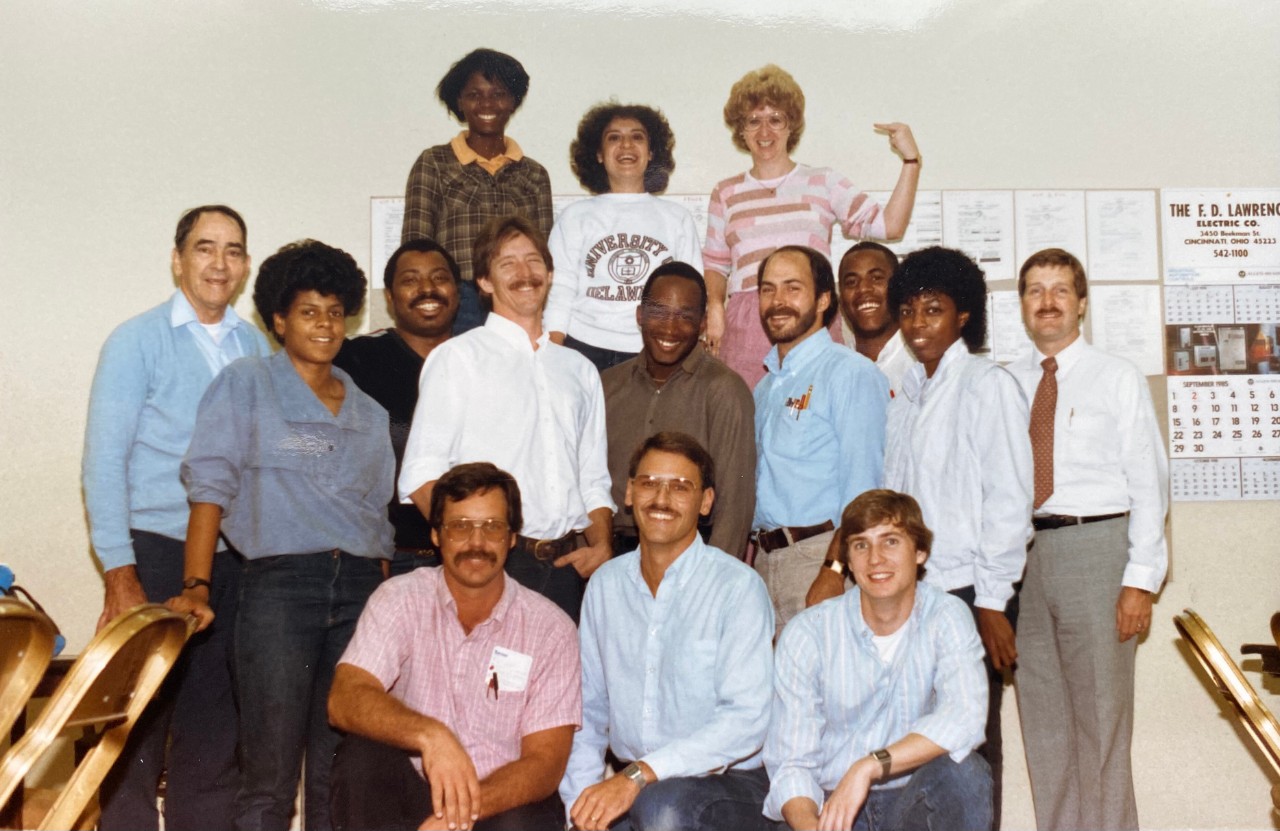 Similar career-building experiences are also available for today's co-op students at Sevan, says Kuhn. He knows the value that UC co-op students can bring and employers can offer them in return. Kuhn was among the employers at a recent UC Professional and Technical Career Fair held on UC's campus in TUC's Great Hall.
Based in a southwestern suburb of Chicago, Sevan is involved in the entire lifecycle of a multi-site project. The company specializes in handling program management, technology, real estate, surveying, architecture and engineering, along with construction services and getting permits for clients.
Founded in 2011, Sevan has more than 500 employees in locations across North America and the United Kingdom. Sevan manages thousands of multi-site projects handling clients including  Walgreens, McDonald's, Starbucks, BP, 7-Eleven and more.
"I've been a huge advocate of cooperative education," says Kuhn. "Everywhere we have ever been, we have sought co-op students. It's really not a fair fight if you are looking at a graduating senior who has been a co-op student versus one who has not. We prefer students who can hit the ground running."
Co-op students bring incredible value.
Steve Kuhn
Kuhn says co-op students can discover their likes and dislikes in a field that allows them to better determine the direction of their career path after graduation. Sevan has been using co-op students for eight years. Half of the 15 students who are currently either co-ops or interns at Sevan are UC students.
"Co-op students bring incredible value," says Kuhn. "Most students, as long as they are past their first semester of co-op typically come in with enough experience to allow them to do the same thing that a new hire would do from another school. It's because they have that co-op experience."
"The biggest challenge we had when we started [bringing in] co-ops was we had a lot of operational leaders who have never had experience with co-op students," he says. "But if you do it properly with co-op you are staffing a position year-round with alternating students. Once those operational leaders experience what a co-op student can do they want more, which is great."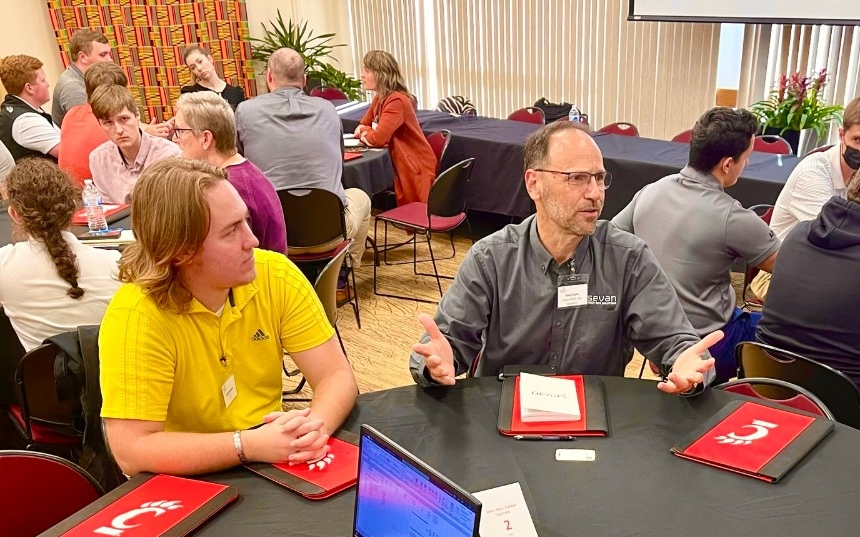 "The other huge advantage is that, upon graduation, these co-op students have refined their focus for their first career position so we have a better chance of retaining them," says Kuhn. "Graduates are not left wondering whether that first role will be a fit for them."

Sevan looks for many talents when hiring co-op students.
"We have had a lot of success with industrial management and operations management students in the past and architectural engineering majors," says Kuhn. "I tell students all the time: I hire for attitude and aptitude. I can work with almost any major if you are interested in our business. I can't change their attitude and aptitude."
Kuhn was presented with the 2019 Engineering Technology Award of Distinction from the university's College of Engineering and Applied Science. The award is given annually to an individual, company or alumni who not only has made significant contributions in their professional field, but also has a proven commitment to the mission and vision in what was formerly UC's College of Applied Science, which merged with the College of Engineering in 2010.
Kuhn also serves on the dean's advisory council for the newly established UC College of Cooperative Education and Professional Studies.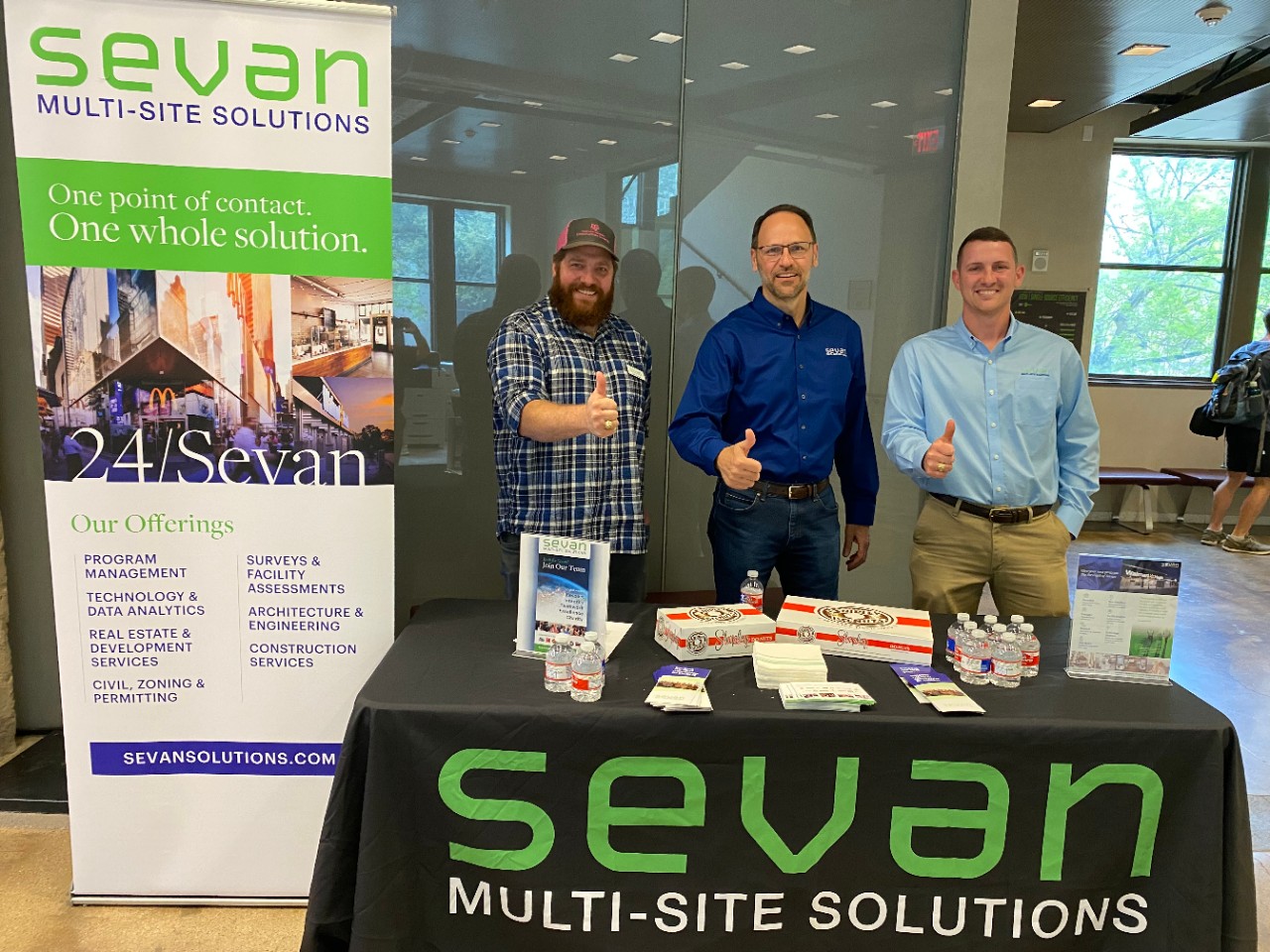 Featured image at top: Sevan colleagues Angela Miller, Steve Kuhn and Chris Galazka at a recent UC Professional and Technical Career Fair. Photo/Andrew Higley/UC Marketing + Brand
Beyond the Classroom
UC invented cooperative education more than 100 years ago, and we continue to innovate all aspects of experience-based learning, including internships, service learning, virtual co-ops, community projects and industry partnerships. Learn more.
1
A milestone centennial
March 8, 2021
In 1920, UC became the first university in the nation to open cooperative education — founded at UC in 1906 — to women.
3
President Pinto's 2021 year-in-review message
December 17, 2021
University of Cincinnati President Neville G. Pinto looks back on a historic year that brought students, faculty, staff and the community back together like never before.