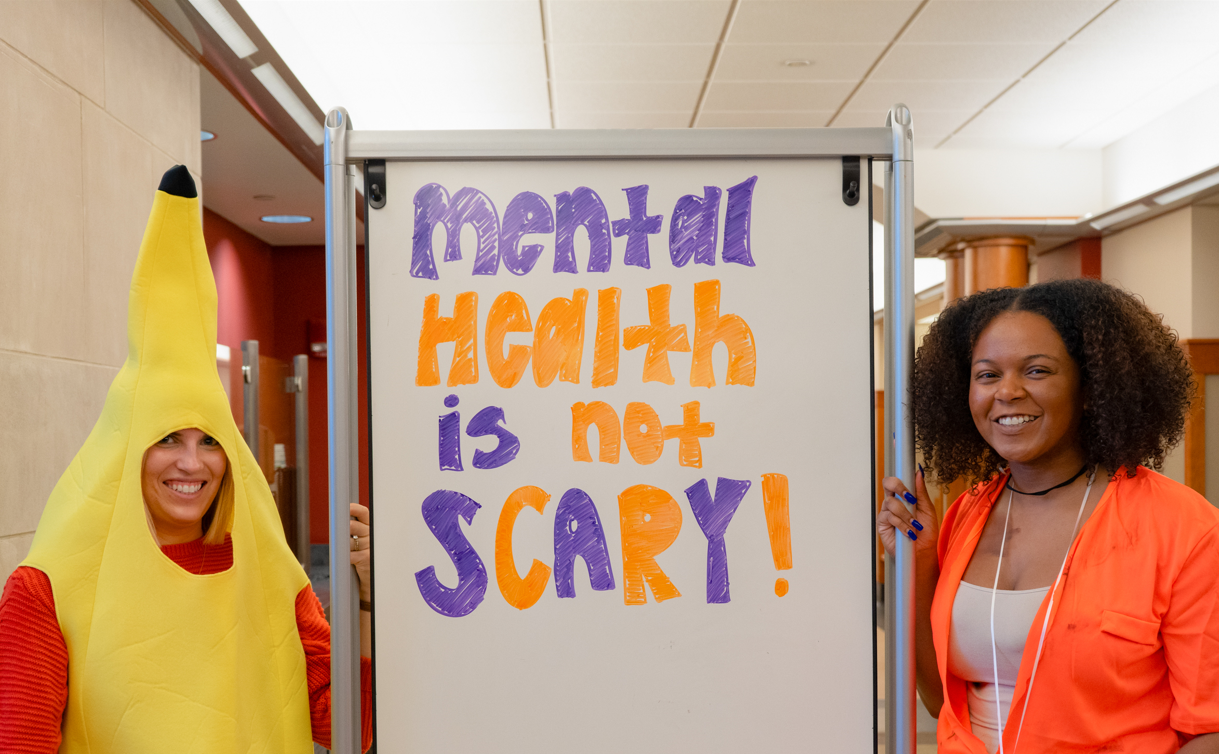 UC takes a modern approach to mental health counseling
Meet Madeleine Muller: CECH's embedded mental health counselor
Madeleine Muller was exhilarated as she walked through the halls of the University of Cincinnati's (UC) College of Education, Criminal Justice, and Human Services (CECH) on her first day of work. As Muller looked around, she would soon set eyes on her new office and begin working with students—in a role that was brand new to UC's Uptown campus.
As CECH's first embedded mental health counselor, Muller's role is to provide counseling services to CECH students in need, but with a unique twist. Muller's counseling role is "embedded" within the college, meaning she's a consistent part of the students' everyday experience. 
Muller's position provides a more convenient and accessible way for students to get in contact with a mental health counselor—a process that can be tedious and confusing for students who've never interacted with a counselor before. With sessions mostly offered in increments of 20-minute check-ins, students can support their mental health without interfering with their busy schedules. Working exclusively with students in CECH and becoming familiar with each major, she has a special perspective on what students are feeling, according to Muller.
It's easy for a student [to reach me] because they just have to walk down the hallway. It's better than just being given a phone number [and having to find a counselor themselves]. I think it just makes everything a lot more personal.
Madeleine Muller, CECH Embedded Mental Health Counselor
The position is facilitated by UC's Counseling and Psychological Services (CAPS), which oversees student mental health initiatives. CAPS and CECH's addition of an embedded mental health counselor comes at a time of need, especially in respect to the average college student's mental well-being. 
According to a recent survey conducted by the American Psychological Association, more than 60% of college students met the criteria for at least one mental health problem. Statistics like these are what make it crucial for universities to introduce new methods of supporting students.  
The idea for an embedded mental health counselor first originated during a period of big changes in CECH, when administrators were taking the first steps toward "trying to better support the holistic student," according to Leah Chamberlain, Director of Advising and Academic Services.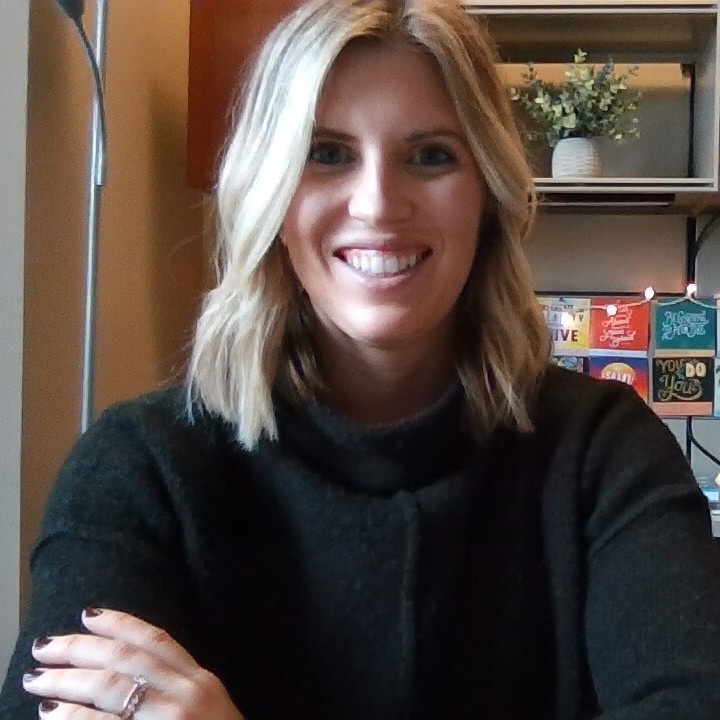 Before her career at CECH, Muller obtained degrees from the University of Dayton and Xavier University—finishing with a master's degree in clinical mental health psychology. Following her graduation, Muller began working with children and high school students as a therapist. Muller's understanding of the student experience contributed to her success in being a resource for CECH students—some of whom are hesitant to reach out for help. 
"I think some students feel that some of their concerns are too small for counseling, but no problem or concern is too small," Muller said. "Something could just be a temporary stressor in their life and just talking through that might just be all they needed to move forward, which is what I'm here for." 
Through her work with many of CECH's students, Muller began noticing a pattern. Many of the students she was seeing were dealing with stress because of the COVID-19 pandemic—which contributed to widespread instances of social anxiety and overall stress, according to Muller. As a reaction to these effects, however, Muller has adapted her counseling approaches to focus on strategic improvement. 
"Part of what I really believe as a therapist is really focusing a lot on strengths and strengths-based work," Muller said. "[My approach is] to work on highlighting some of those strengths, so that we can work on areas where they feel [potential] for growth." 
In the year since starting her position, Madeleine has become acquainted with CECH's staff and students—which she's found to share a diverse set of challenges. Some deal with stress and anxiety related to their coursework while others deal with personal issues such as family problems or relationship issues.
What's really inspiring to me is that, within a year, seeing the amount of students that have reached out. It's pretty incredible just to see. I really feel like this generation of students over the last couple of years has worked really hard to try to break down a lot of that stigma.
Madeleine Muller, CECH Embedded Mental Health Counselor
The future of CECH mental health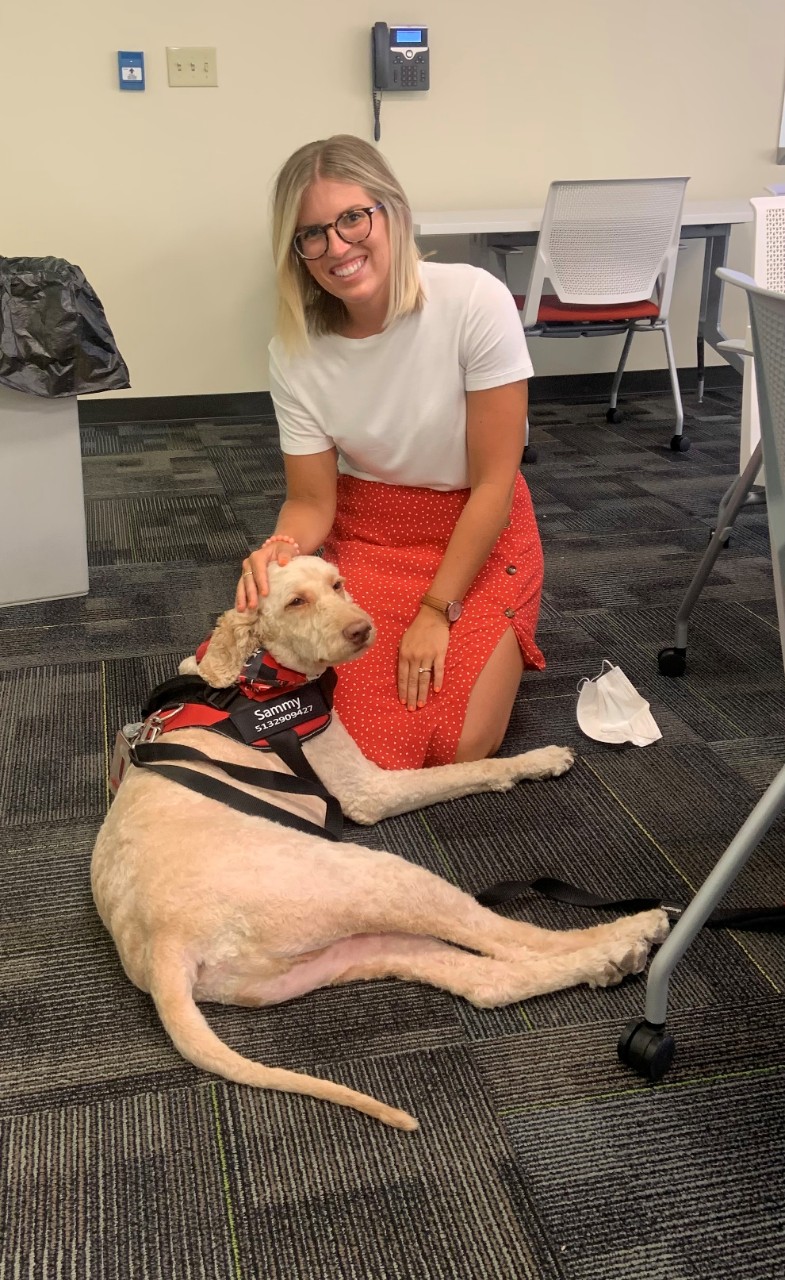 As a resource for students at the University of Cincinnati's College of Education, Criminal Justice, and Human Services (CECH), Muller strives to exemplify the critical importance of easy access to mental health resources. Along with the Counseling and Psychological Services (CAPS) team, Muller has organized various events and initiatives throughout Teachers-Dyer Complex to promote mental wellness, such as the CECH Stress Less Week in April 2022. This event offered students free food and a chance to engage in open conversations on mental health topics.
CAPS has also introduced a new member to their team, Sammy the service dog, who occasionally makes appearances in CECH to support students. While Sammy primarily works from the CAPS building on Calhoun Street, he has attended certain events in Teachers-Dyer Complex. One such event is the upcoming Take What You Need initiative, which will give students the opportunity to connect with Sammy, Madeleine, and the CAPS team members on their way to final exams. Similar events are planned for Mental Health Awareness Month in May 2023, taking place across the entire month.
CECH students and faculty can get in contact or schedule an appointment with Madeleine Muller by visiting the UC website.
Interested in learning more about what it's like to be a professional counselor? Visit our Counseling website to learn about CECH's Mental Health Counseling master's degree.  
Featured image at top: Muller (left) helps with hosting a Halloween-themed mental health workshop in Teachers-Dyer Complex. Photo provided. 
Next Lives Here
The University of Cincinnati is leading public urban universities into a new era of innovation and impact. Our faculty, staff and students are saving lives, changing outcomes and bending the future in our city's direction. Next Lives Here.
1
UC takes a modern approach to mental health counseling
February 28, 2023
Madeleine Muller was the Uptown Campus' first embedded mental health counselor. The position is housed within the College of Education, Criminal Justice and Human Services (CECH), so that CECH students can walk right down the hall for guidance and assistance when they need it.