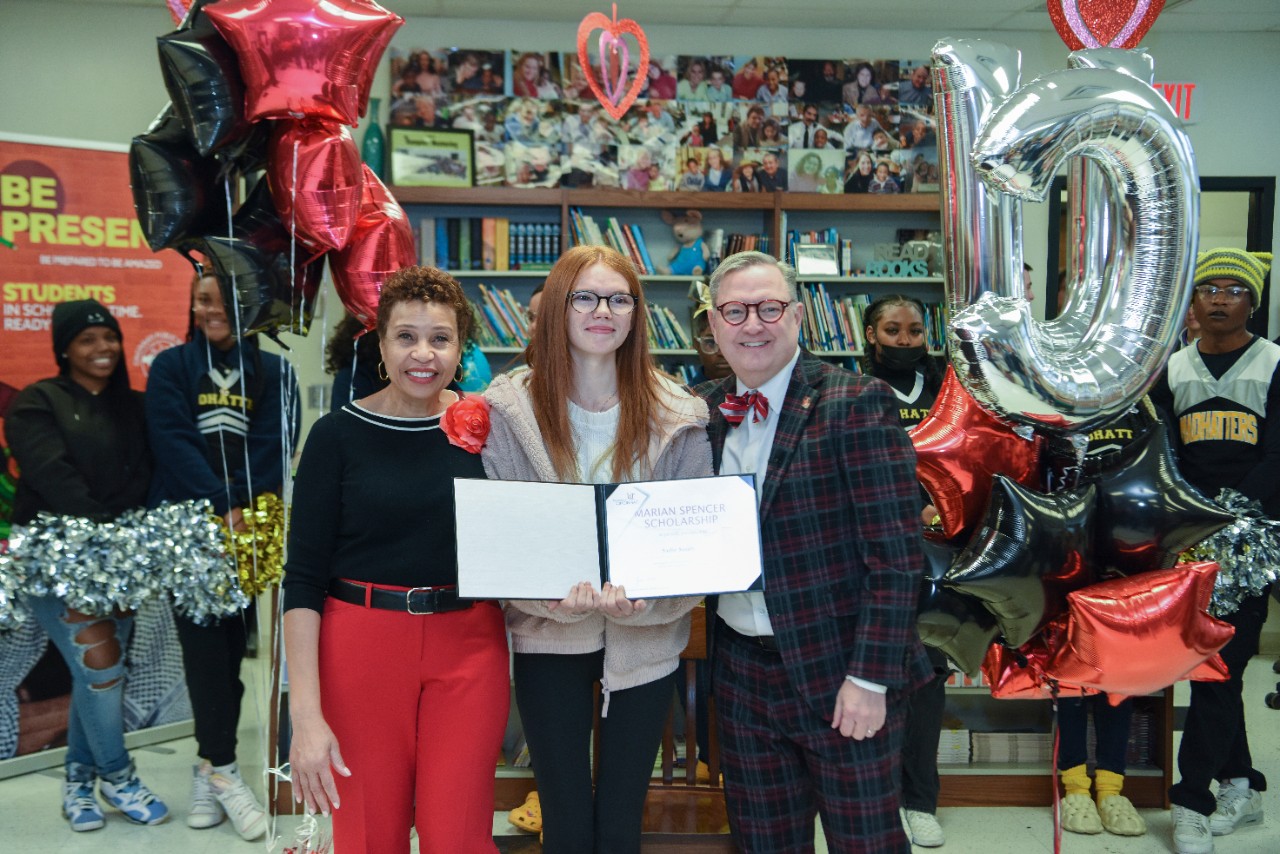 Student scholars continue Marian Spencer's legacy
UC officials visit Cincinnati Public Schools to offer full scholarships to high-achieving students
The next class of Marian Spencer Scholars, entering the University of Cincinnati this fall, have been announced.
Founded in 2021, the Marian Spencer Scholarship covers undergraduate tuition, housing, service-learning opportunities and much more for high-achieving Cincinnati Public Schools (CPS) students.
UC officials visited eight CPS schools over the past few weeks to announce admissions to 10 students and hand-deliver the scholarships.
"These students are truly following in the footsteps of Marian Spencer," says Jack Miner, vice provost of enrollment management at UC. "They are already making a difference in their schools, neighborhoods, families and communities, and I can't wait to see what they are able to achieve at UC and beyond."
The six newest Spencer Scholars are:
Djeneba Camara, Dater High School
Sadie Smith, Oyler High School
Amelia Tyson, Clark Montessori High School 
Uyen Dao, Walnut Hills High School 
Joshua Lerma, Walnut Hills High School

Armani Kelley, Taft Information Technology High School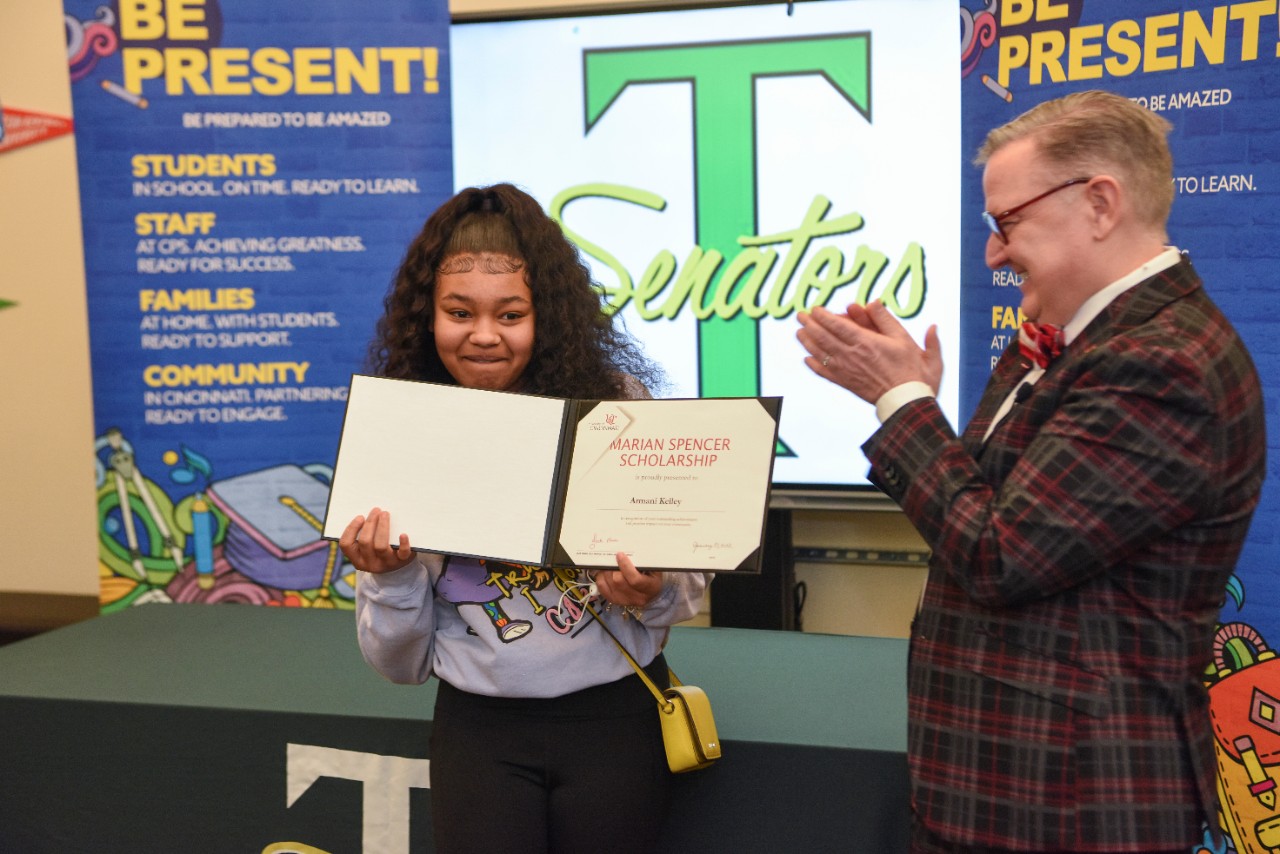 Four additonal scholars were announced on Jan. 23 as part of Decision Day:

Spencer Scholars will also receive career coaching, an international service abroad trip to Tanzania in partnership with UC-based nonprofit Village Life Outreach Project, participation in a service project to benefit CPS and more. The students will form a living-learning community, housed together in Marian Spencer Hall.
The inaugural class of scholars are currently in their first year at UC.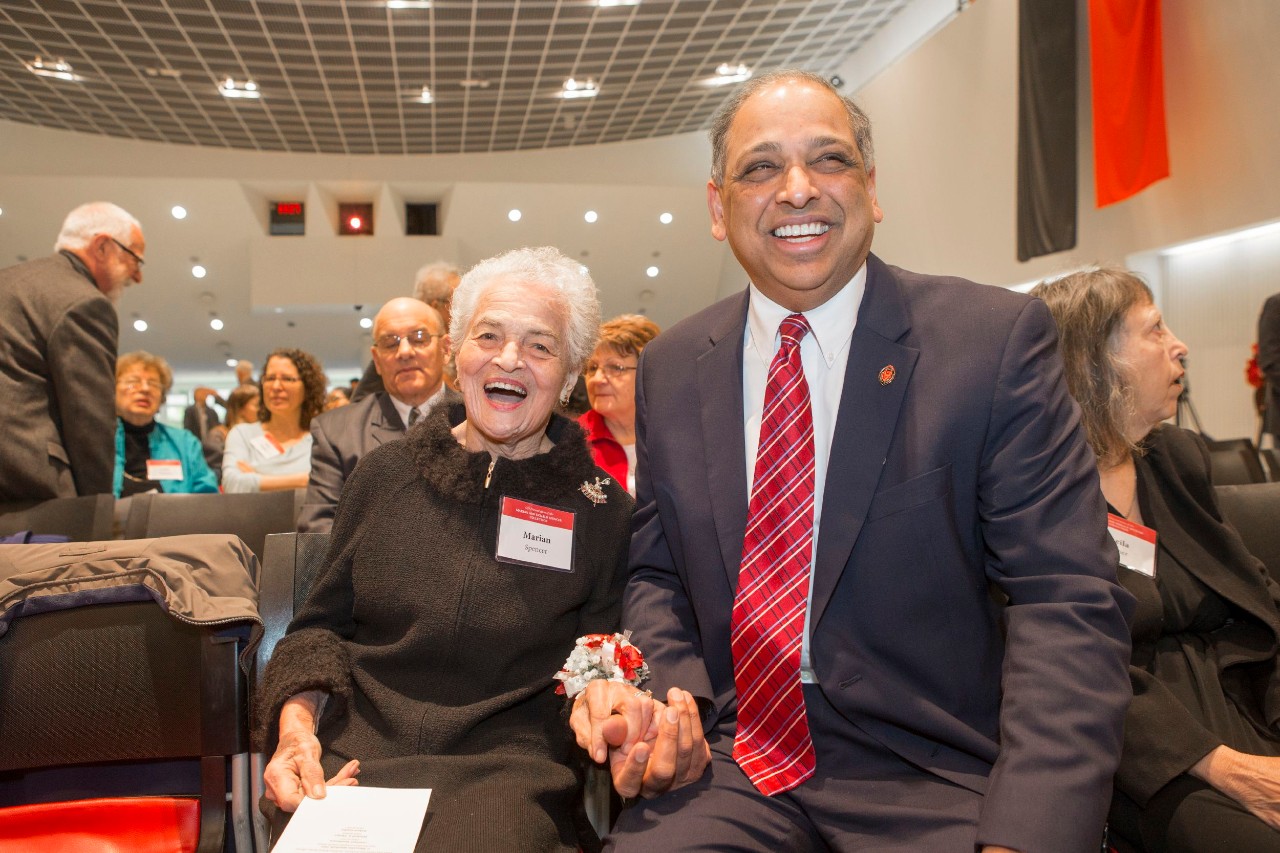 Marian Spencer, a civil rights icon, is a UC alumna who was instrumental in desegregating Cincinnati's Coney Island as well as Cincinnati Public Schools. She went on to become the first African American woman elected to Cincinnati City Council in 1983.
"Our Spencer Scholars are coming to UC with definite ideas and passions about how to actively change the world for good," says Cindy Jones, director of the Marian Spencer Scholarship Program. "They are showing it by what they are already doing as high school students."
As a group, the students are active in school and community service.
Some serve on student leadership councils, while others organize community programs that promote tolerance or develop initiatives that promote healthy body images and good mental health. The Spencer Scholars find time to mentor and tutor their peers, organize blood drives and stay active in a host of school clubs that promote athletics, music, service and scholarship. 
Meet our newest Marian Spencer Scholars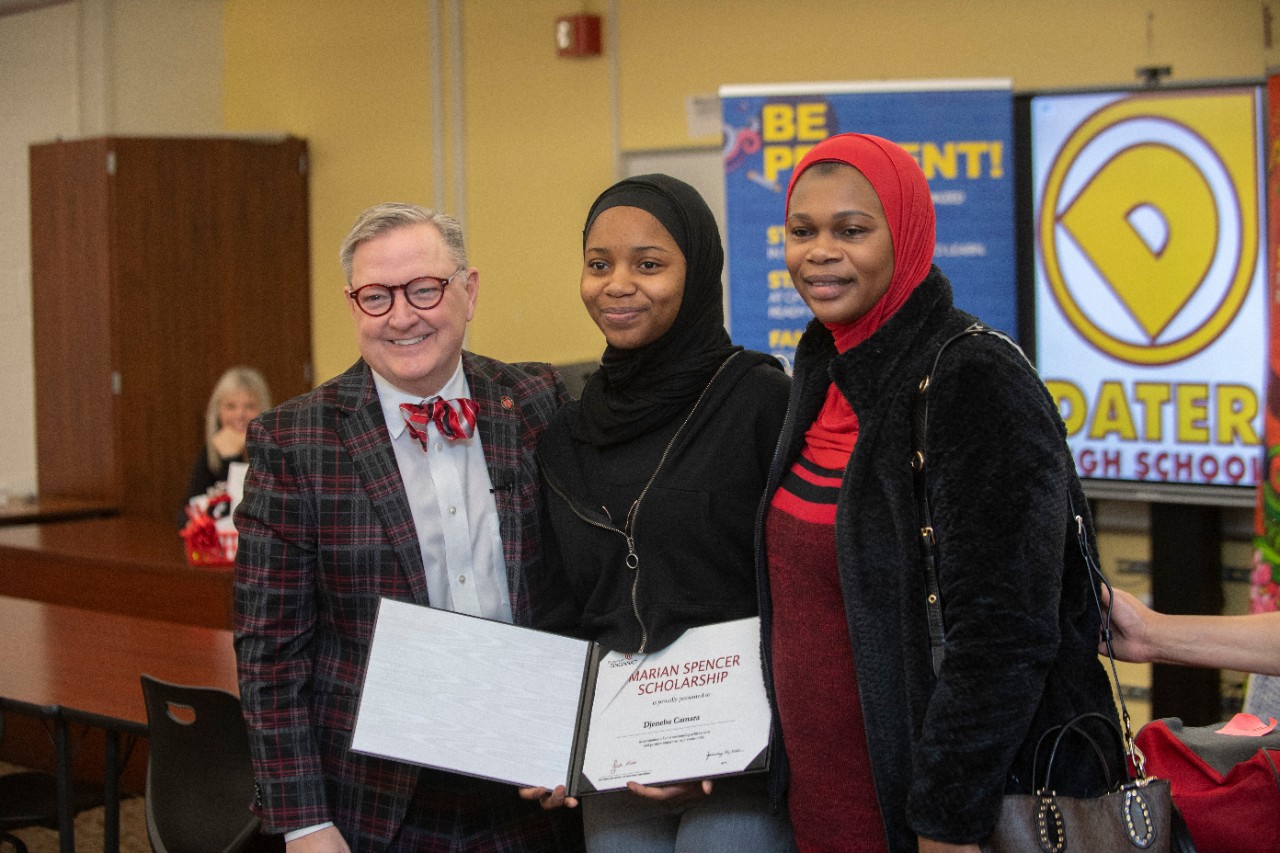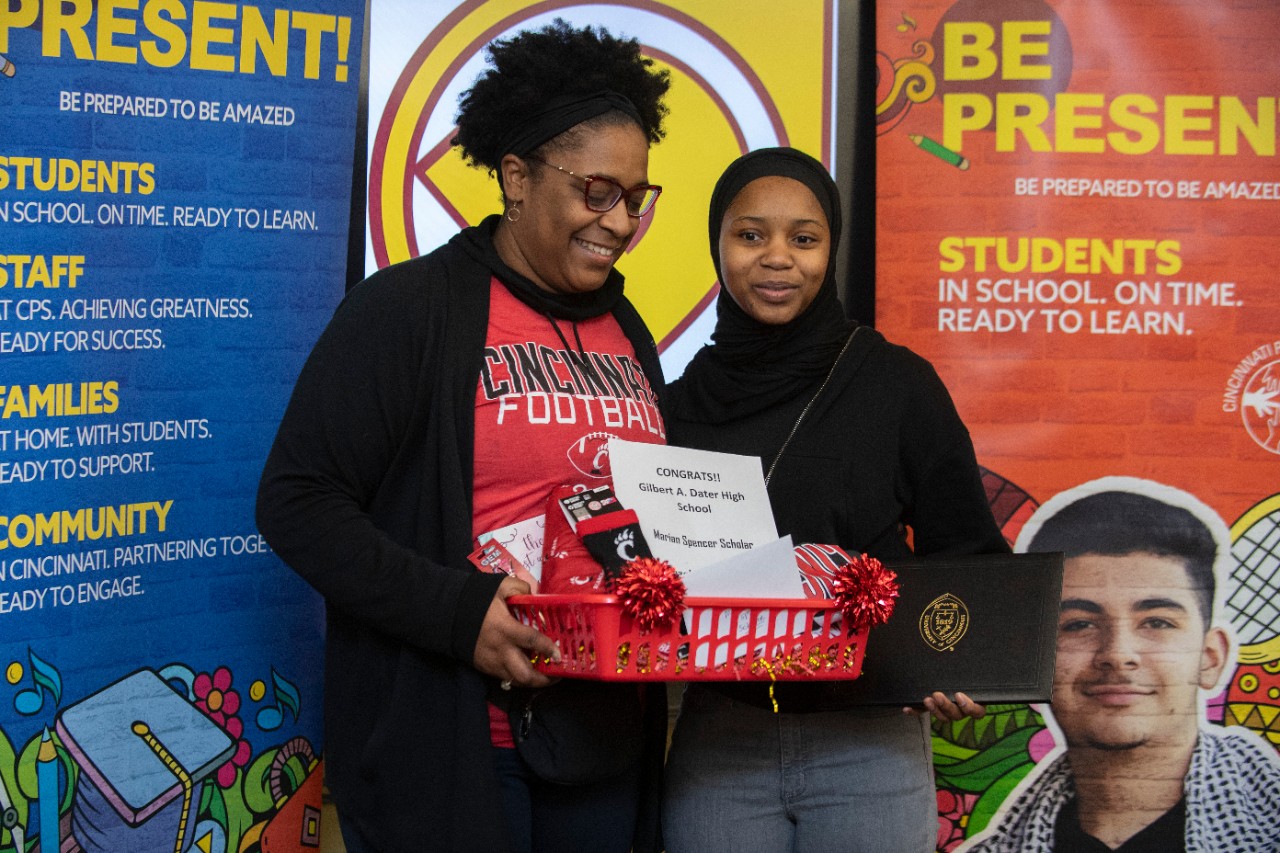 Djeneba Camara (Dater High School) understands the importance of hard work and values community service. She knows the value of education and wants to make the best of her time in college in hopes of graduating a better person.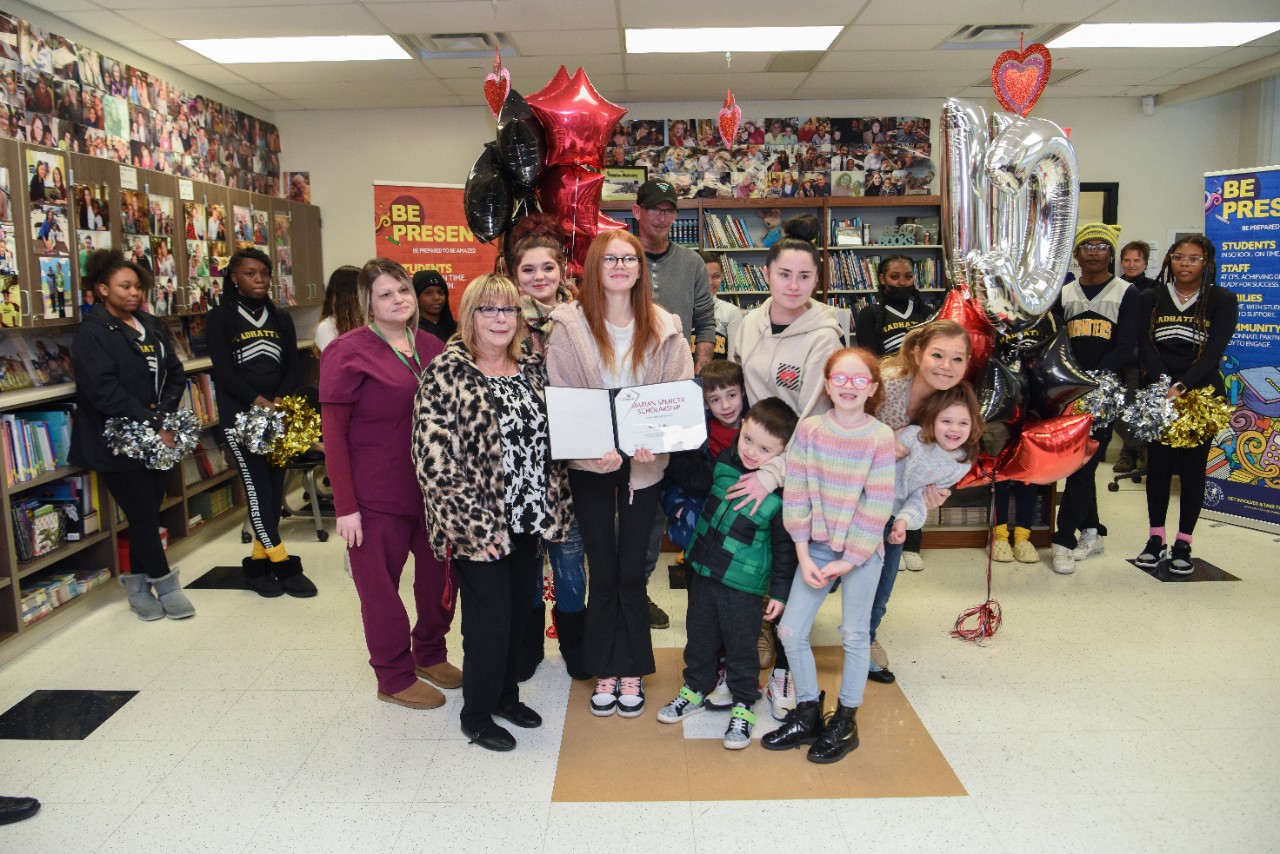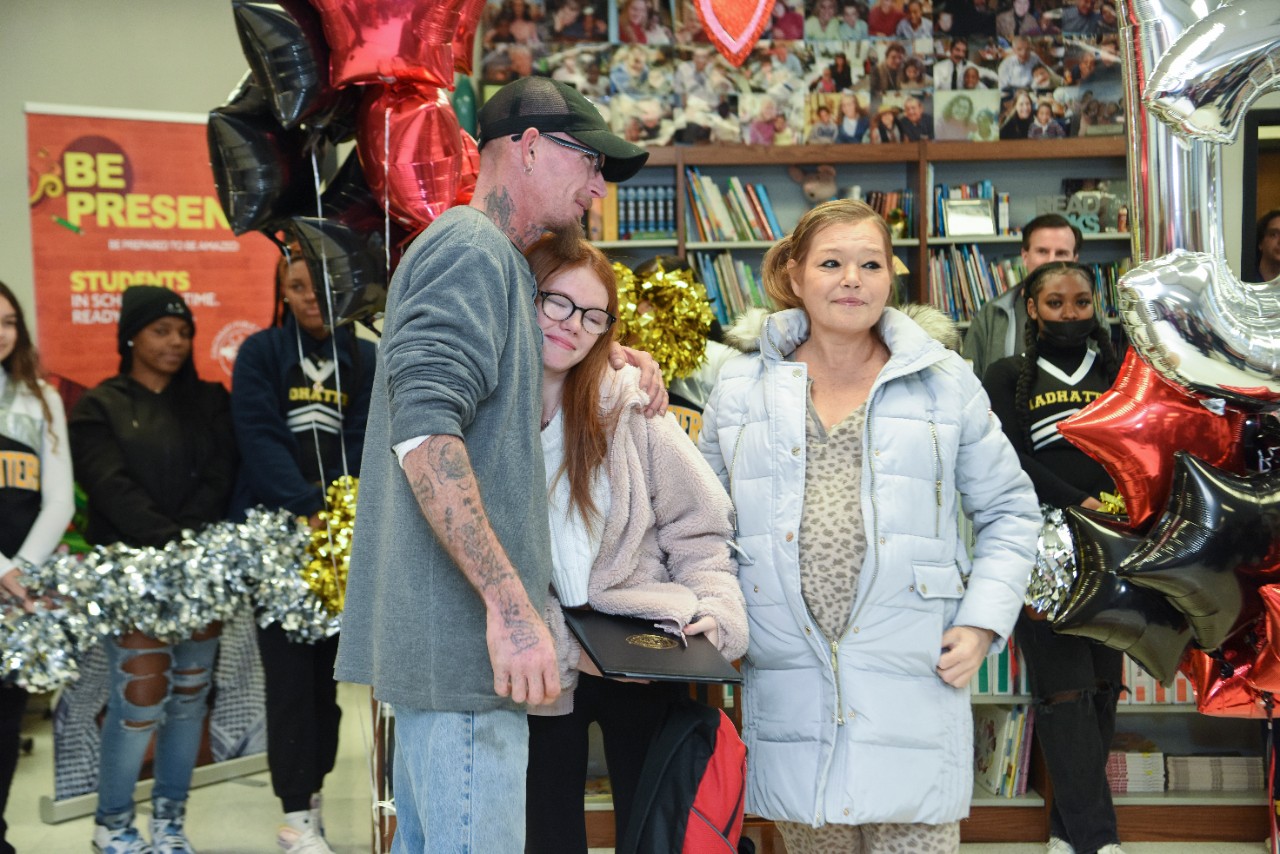 Sadie Smith (Olyer High School) loves to help people and hopes to one day become a nurse. She organizes tutorials for first-graders and is currently creating a blood drive. Smith is a member of her student council and serves on LSDMC, the primary government body for each Cincinnati Public School, in an attempt to improve things in her school and community.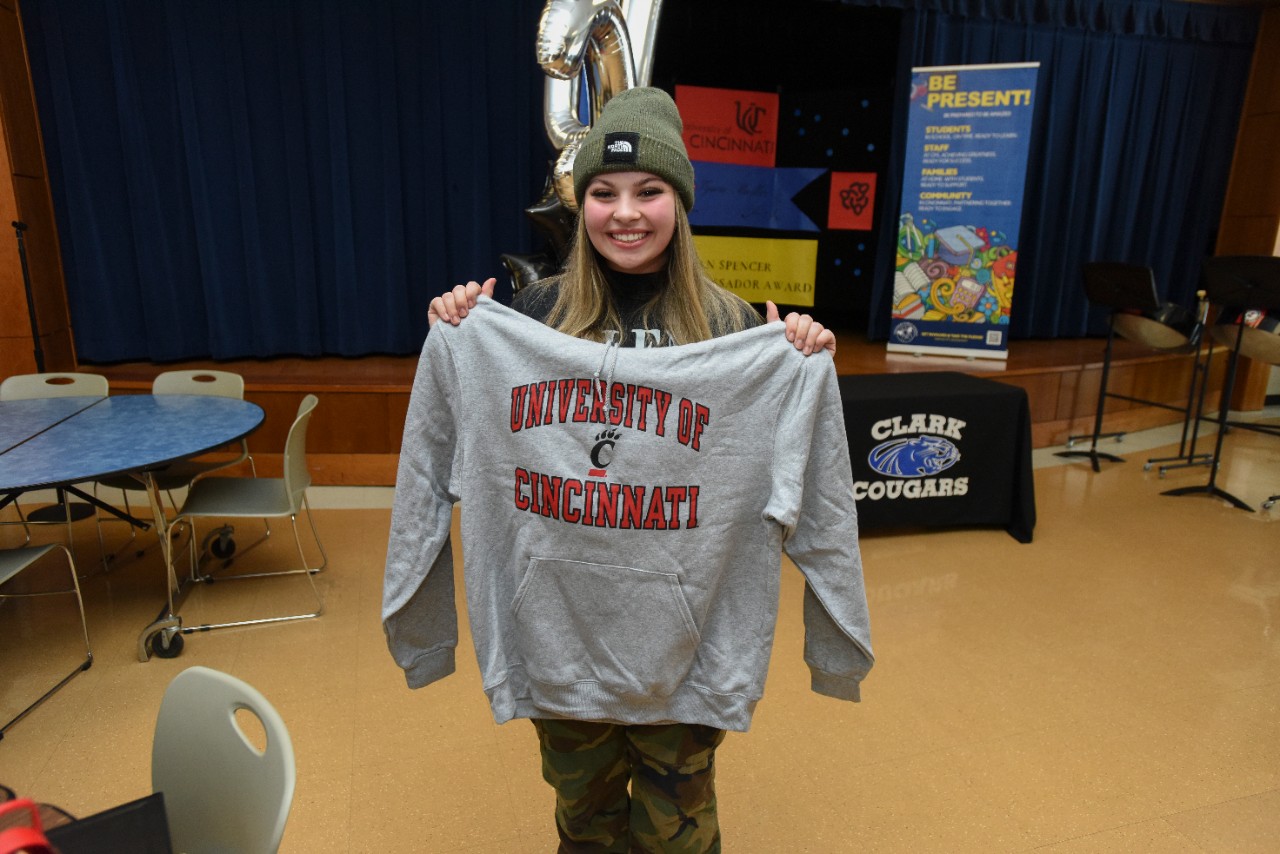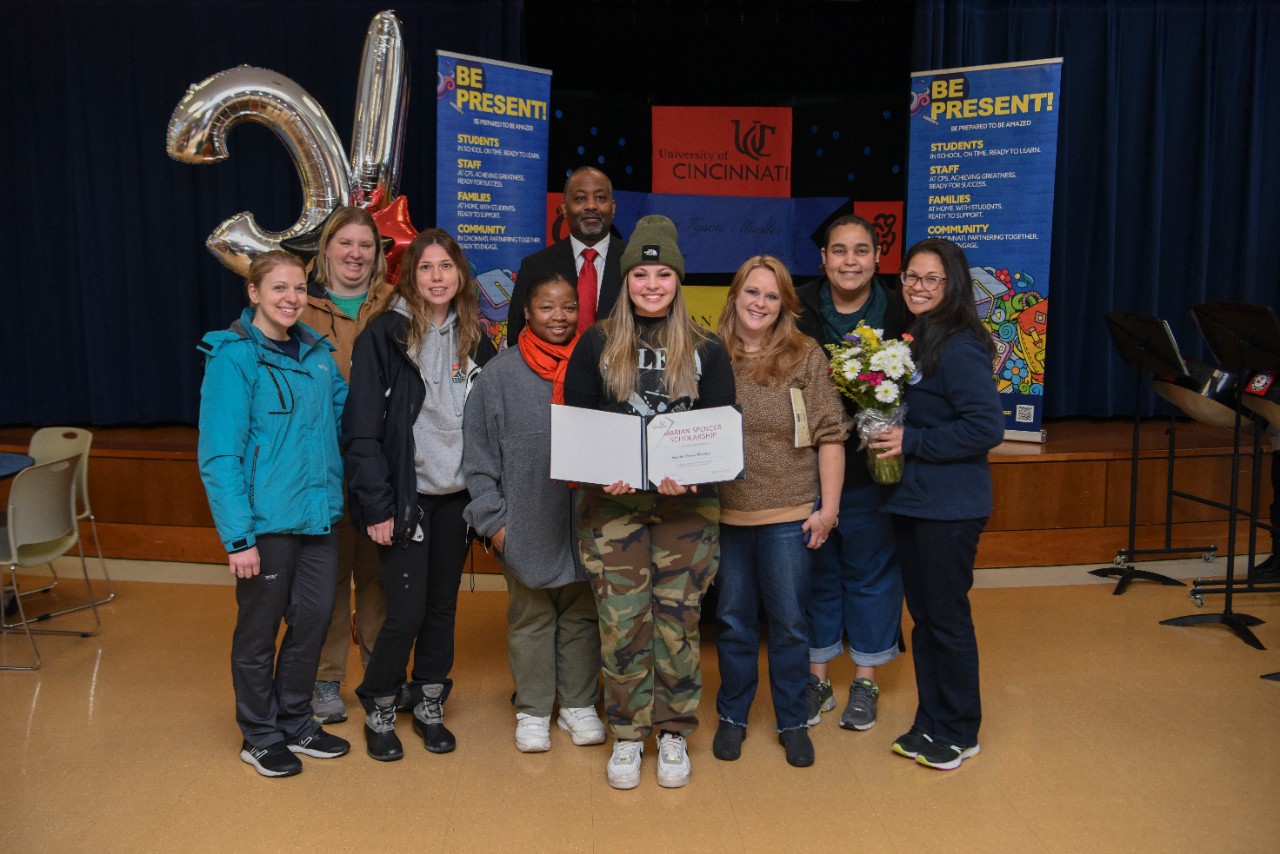 Amelia Tyson (Clark Montessori High School) believes in maintaining a positive body image for all. She is a girl scout, helped create a 'Girls to Women Club' at her school and created the club Side by Side as part of a senior project focused on mental health. Tyson is a peer mentor and a student athlete serving on her school's soccer, bowling, track and softball teams. She hopes to study pharmacy.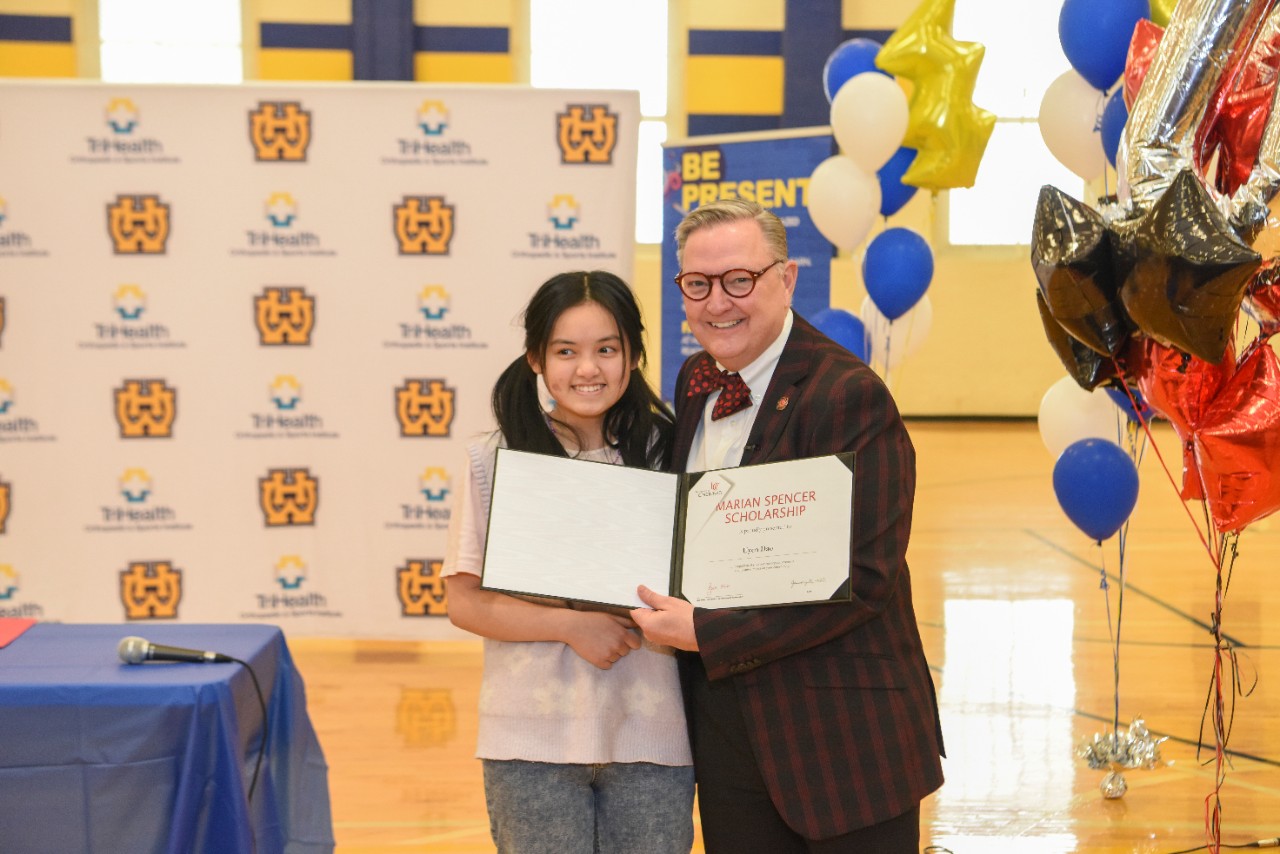 Uyen Dao (Walnut Hills High School) is a lab intern at UC, a member of the Walnut Hills Theatre program and has organized social gatherings in her Price Hill neighborhood to talk about anti-Asian hate directed at her and her family during the COVID-19 pandemic. Dao also holds down a job to assist her family and hopes to study chemistry at UC.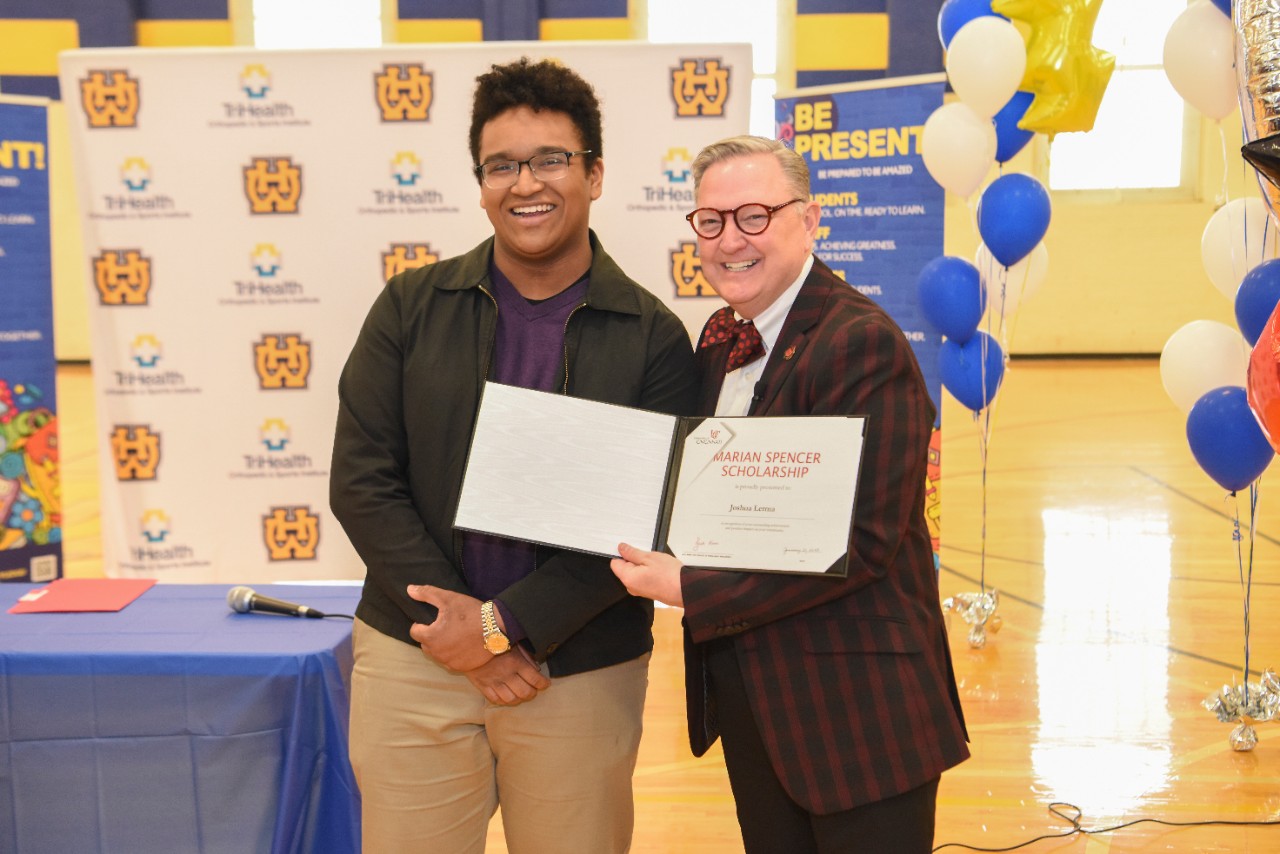 Joshua Lerma (Walnut Hill High School) believes that an engineering degree will let you do anything to change the world and make it better. He is part of Ohio Junior Roman Greek and as vice president of the group helped create a scholarship that allied four students to attend a conference in Columbus, Ohio. Lerma is part of the TM Music Honor Society, plays the jazz saxophone and is a member of his school's bowling team. He plans to study engineering.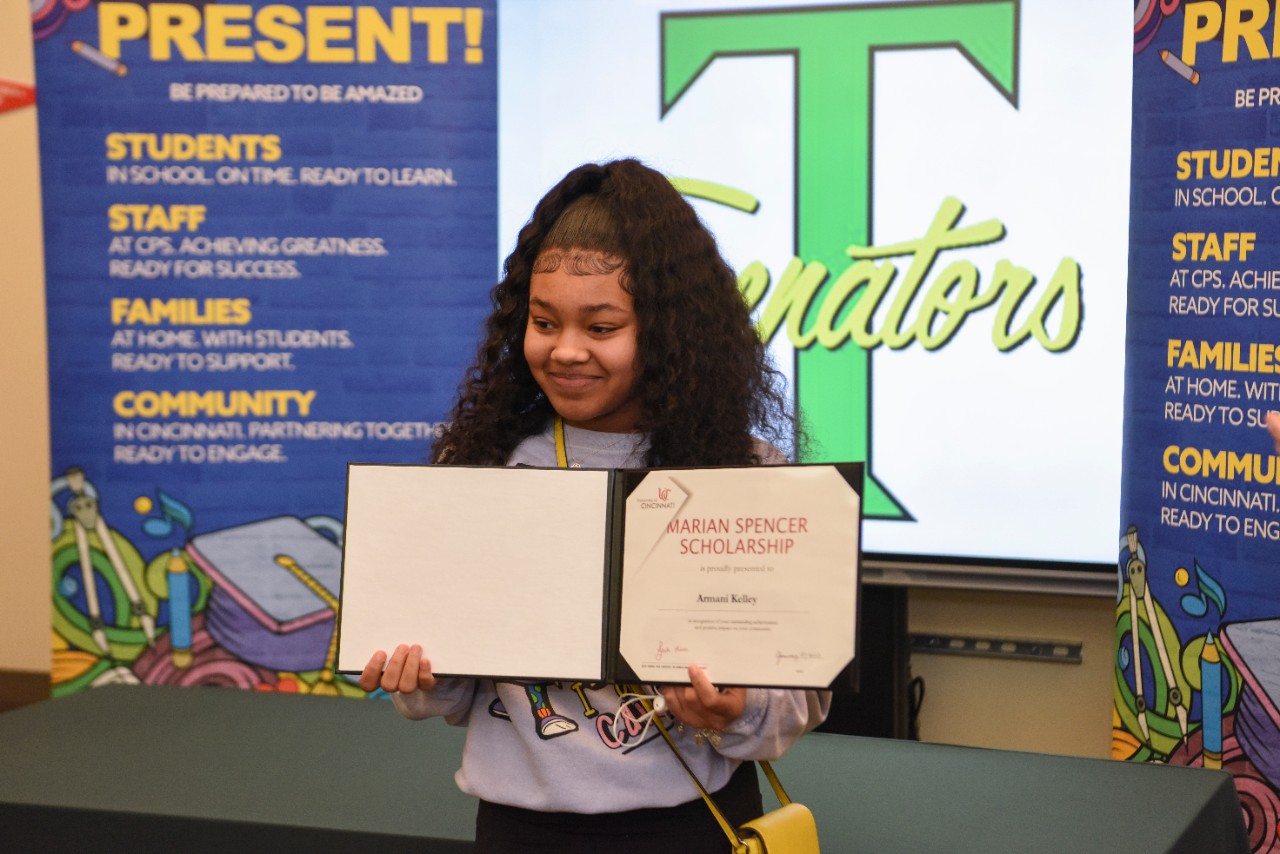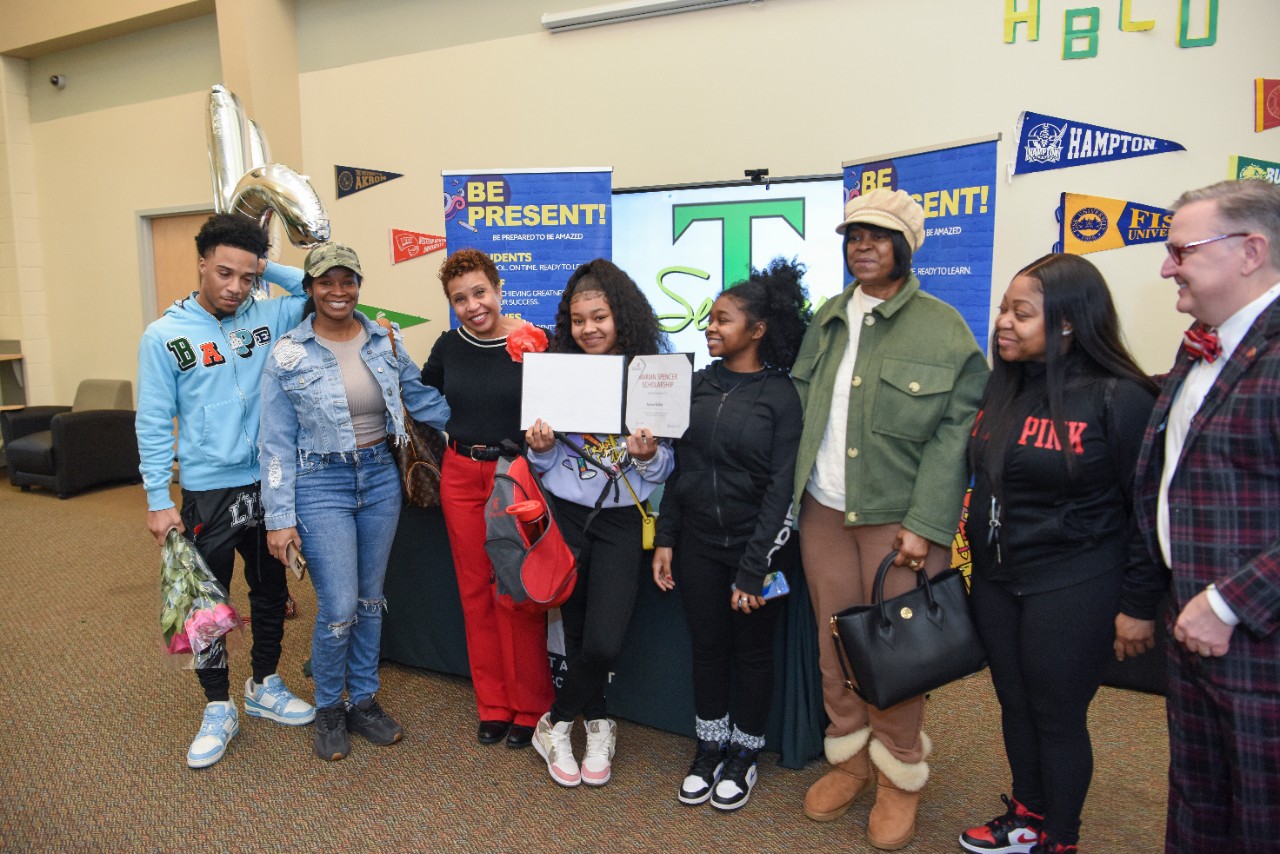 Armani Kelley (Taft High School) is a young entrepreneur with a successful hair and nail business. She's made blankets for cancer patients, started a tutorial program for students who need extra help and has held down a job for the past three years. Kelley hopes to major in pre-med and go on to medical school.
Featured image at top: (Left to right) Cindy Jones, Sadie Smith and Jack Miner. Photo by Joseph Fuqua II
Become a Bearcat
Whether you're a first-generation student or from a family of Bearcats, UC is proud to support you at every step along your journey. We want to make sure you succeed — and feel right at home.
1
Student scholars continue Marian Spencer's legacy
February 9, 2023
A total of 10 students in Cincinnati Public Schools have been named Marian Spencer Scholars for the Fall 2023. Four learned of their award on Decision Day, January 23, while six others received the surprise announcement during the following week. UC officials visited eight Cincinnati schools to congratulate these high-achieving students.
2
UC, CPS partner for first Marian Spencer Scholarship awards
November 23, 2021
The University of Cincinnati continues its dedicated partnership with Cincinnati Public Schools (CPS) and commitment to underrepresented students with the launch of the Marian Spencer Scholars Program for high-achieving CPS students.
3
UC surprises future Bearcats on Decision Day
January 24, 2022
Decision Day marks the moment when thousands of incoming Bearcats learn they've been accepted to the University of Cincinnati. University officials surprised four area high school seniors at their schools and homes, making them among the first to be accepted into UC in 2022.