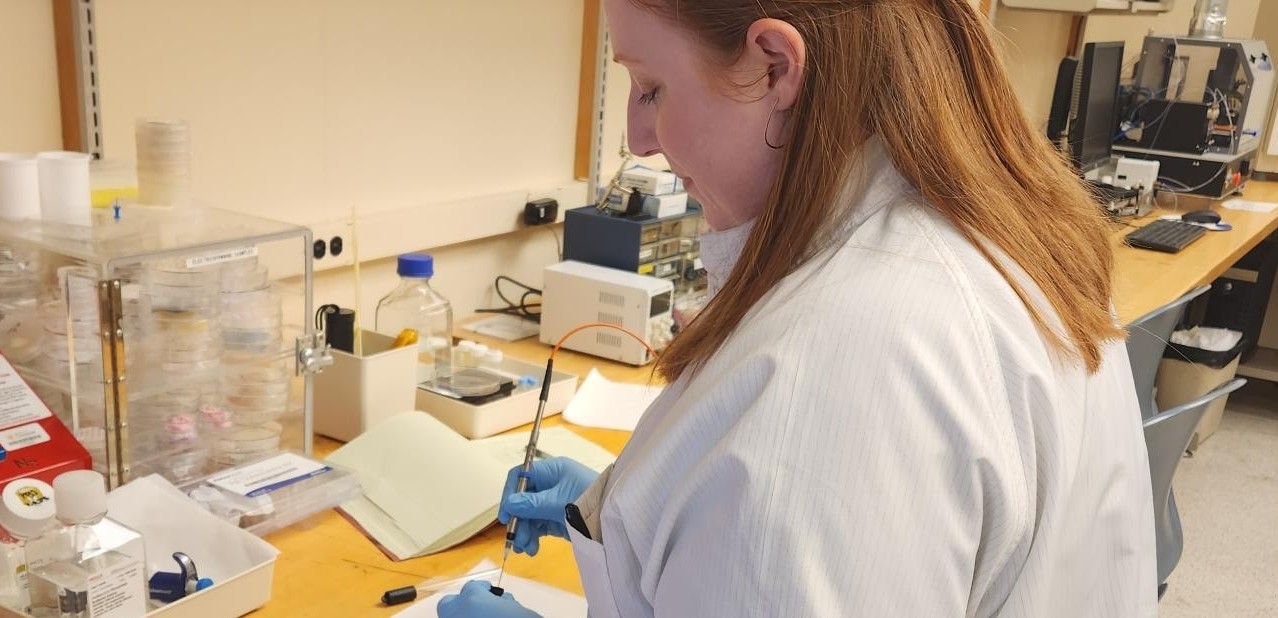 Electrical engineering student encourages young women in STEM
Brooke Campbell has mentored 60 engineering students
For four years, University of Cincinnati doctoral student Brooke Campbell has been a graduate assistant in the UC Undergraduates Pursuing Research in Science and Engineering (UPRISE) program. After working for five years in the tech industry, she returned to school to pursue a graduate degree. Her research work focuses on using a process called electrospinning to create nanofibers loaded with medicine for targeted drug delivery.
She was named Graduate Student Engineer of the Month by UC's College of Engineering and Applied Science.
How did you end up choosing UC?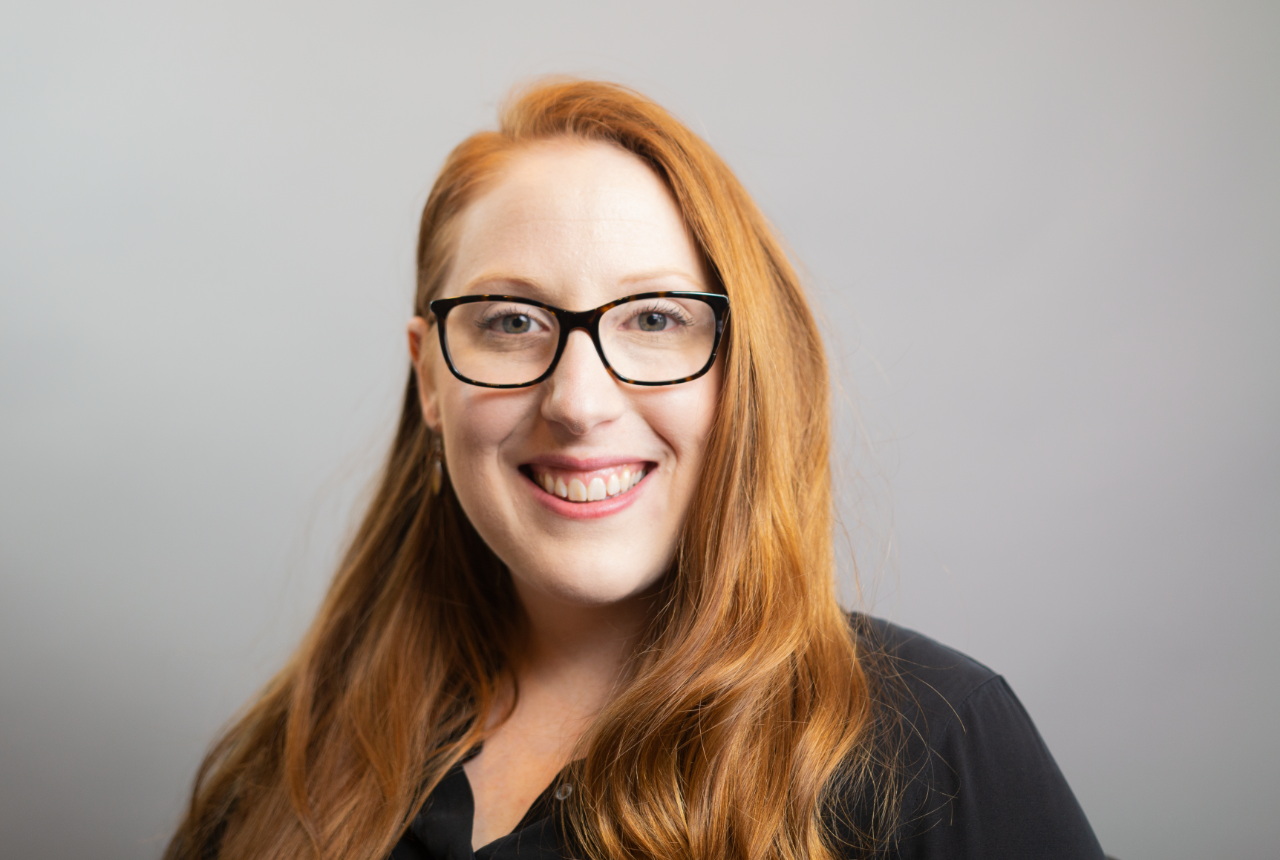 I graduated from UC with my bachelor's degree in chemistry in 2015. After working for a local tech/engineering company for several years, I decided to return to UC to begin my own Ph.D. journey. My mentor at the company received his Ph.D. from UC's College of Engineering and Applied Science, and I've always liked that the university had a strong engineering program that prioritizes applied research with many industry connections.
Why did you choose your field of study?
First and foremost, I chose electrical engineering professor Andrew Steckl as my adviser, and so I enrolled in the Ph.D. program in electrical engineering. I wanted a mentor who had experience collaborating with industry, sourcing funding and pursuing interdisciplinary research. When we first met, I told Dr. Steckl that I didn't mind so much what my research focused on, I just wanted it to be relevant and related to materials. Approaching graduate research with an open mind has allowed me to explore various collaborative projects, all of which address critical medical problems.
Briefly and simply describe your research work. Why does it interest you?
My research focuses on a fabrication technique known as electrospinning. Electrospinning allows us to make nanofibers from polymer solutions. What makes these nanofibers unique is the ability to load them with useful compounds, such as medicine, for targeted drug delivery. My dissertation work primarily focuses on loading these nanofibers with bioagents to keep transplanted cells alive and applying this to treatments for Type-1 diabetes.
Solving tangible problems interests me. Working through iterations to find a direct solution to a problem that is sustainable is a very rewarding part of my research.
I've always liked that the university had a strong engineering program that prioritizes applied research with many industry connections.
Brooke Campbell, UC electrical engineering Ph.D. student
What are some of the most impactful experiences during your time at UC?
The UC Undergraduates Pursuing Research in Science and Engineering (UPRISE) program has had a significant impact on me. This program provides STEM research opportunities to UC undergraduate students from groups that have been historically excluded from the field. Most of my involvement with UPRISE has been with women students in STEM. Witnessing them get their feet wet in research and become passionate about the field is very encouraging. When I look around in engineering classrooms as a student, or when I speak at technical engineering conferences as a professional, I mainly see men. I once spoke at an aerospace conference in Seattle, and of the 300 attendees, only five were women.
After that experience I made it a personal mission to engage with younger women. I wanted to share with them the many professional avenues of STEM and encourage them to believe they have the capacity to pursue these types of degrees. My graduate assistantship with UPRISE has given me a place to get involved with young women in STEM and support them during their undergraduate careers.
What are a few of your accomplishments of which you are most proud?
I am proud that I took the step of coming back to school in my 30s. It may not seem like much but leaving the known for the unknown and embarking on a new and uncertain path takes courage. I'm also proud of the technical accomplishments in my career. Recently, I was selected as a 3-minute thesis finalist and competed in the final competition at UC. Under Dr. Steckl, I was a part of interesting research and had the opportunity to share my knowledge through consulting and numerous conferences.
What are your plans after earning your degree?
I am expecting to graduate in Fall 2023. After my degree I hope to work at a national laboratory or go back into industry.
How do you like to spend your free time outside of the lab?
In my free time I like to keep a vegetable/herb garden and collect orchids and house plants. When there is time for vacation my husband and I enjoy traveling to new cities or taking our two German Shepherds camping and hiking. My favorite travel experience was my trip to Iceland, the landscape is unlike anything else!
Featured image at top: Brooke Campbell in the lab. Photo/provided
Interested in engineering graduate programs?
Discover the advantages of a graduate degree from the UC College of Engineering and Applied Science.  
1
CVG and UC put AI to work to shorten airport lines
February 25, 2022
UC College of Engineering and Applied Science doctoral student Javier Viaña used airport technology that identifies the number of people entering the terminals to build a custom algorithm that can help the airport predict surges of travelers in 15-minute increments. The goal is to help the airport anticipate crowding to reduce long waits.
2
Wireless sensor fits like a second skin
August 18, 2022
A University of Cincinnati electrical engineer has created a new flexible skin sensor that fits like a Band-Aid to monitor your health wirelessly without bulky electronics. Unlike previous generations of wearable sensors, the design has no rigid parts and relies on surface acoustic wave technology to transmit health data wirelessly.
3
UC-developed AI offers insight into conversations using physiology alone
February 13, 2023
Could an app let you know if a first date is just not into you? Engineers at the University of Cincinnati say the technology might not be far off. They trained a computer to identify the type of conversation two people were having based on their physiological responses alone.