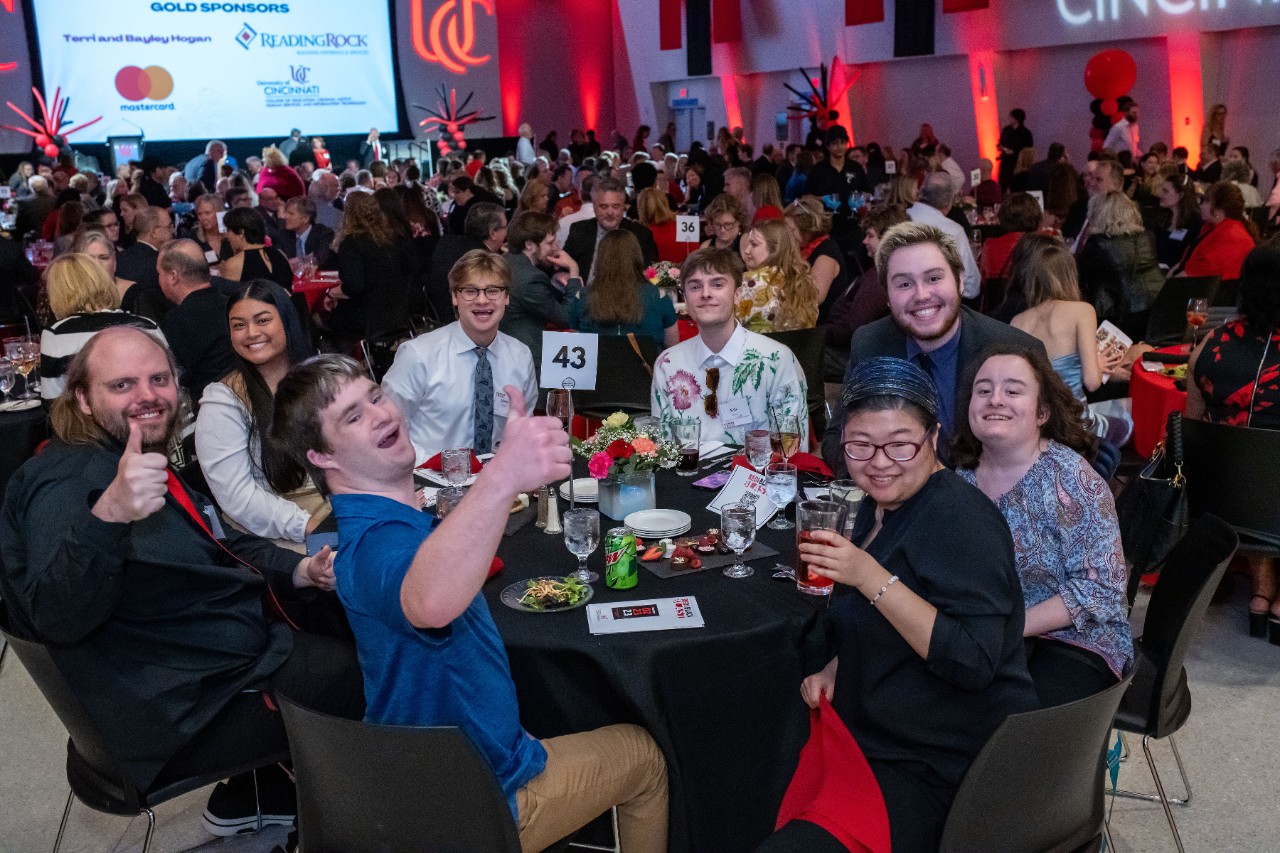 TAP's 10-Year anniversary: looking back
UC's Transition and Access Program celebrates a decade of educating students with disabilities
As students approach the end of their high school years, many begin to envision the possibilities for their future. Some may dream of pursuing a career in medicine, while others may aspire to become an engineer or a teacher. However, for students with intellectual or developmental disabilities (IDD), the road to higher education can sometimes seem daunting and unattainable.
The challenges facing these students are multifaceted. From navigating complex application processes to securing the necessary accommodations for learning and mobility, the path to college can be riddled with obstacles. However, the University of Cincinnati's College of Education, Criminal Justice, and Human Services is challenging the status quo by offering a program that is breaking down barriers and creating new opportunities.
The Transition and Access Program (TAP), housed within Advancement and Transition Services (ATS), has been a part of the University of Cincinnati for over a decade. Founded in 2012, the program has become an integral part of the College of Education, Criminal Justice, and Human Services (CECH).
The program offers a comprehensive college experience for students with IDD. The four-year program incorporates aspects that make it unique from other inclusive postsecondary programs—including on-campus living options and a university recognized certificate.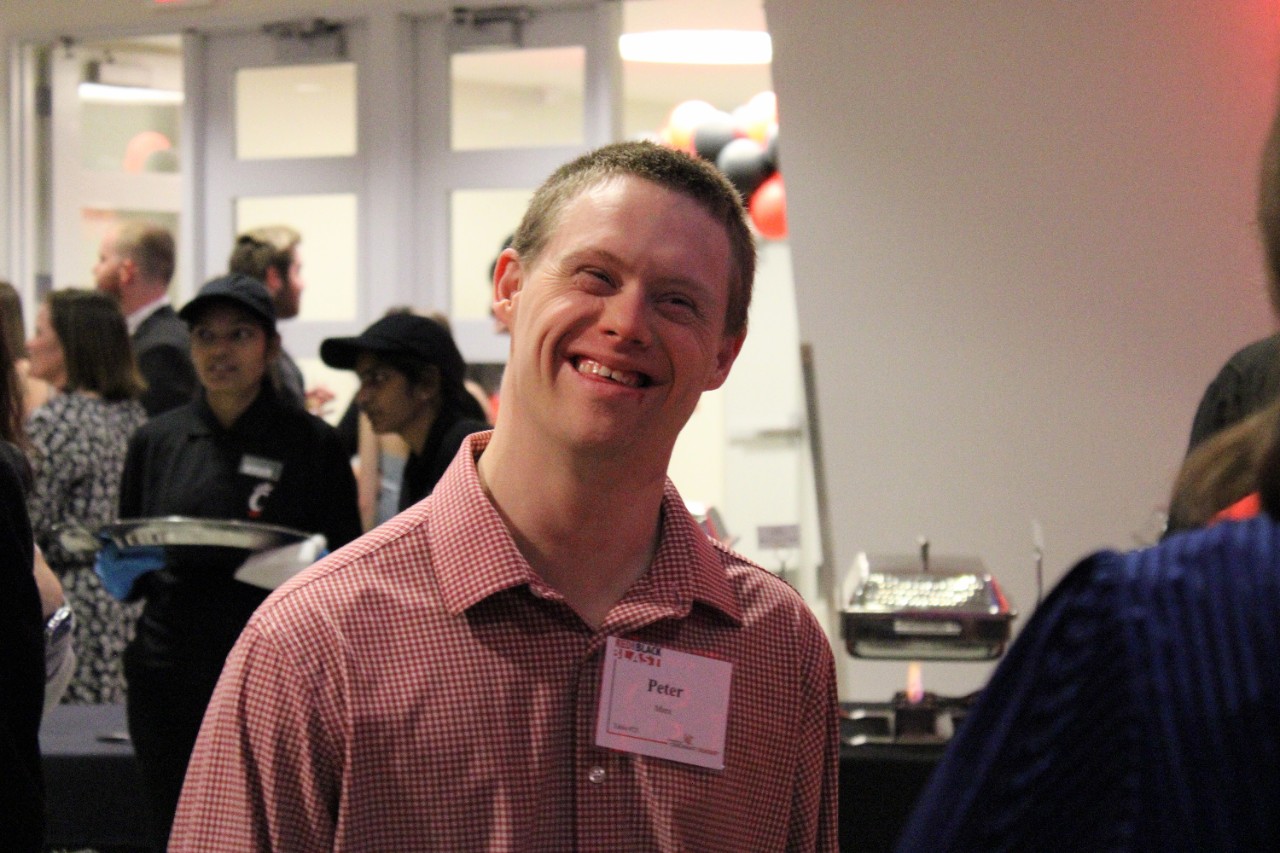 The 25 current students in TAP "live, work, learn, and lead," according to the program mission statement, which commits to giving students the opportunity to be involved on campus and fully participate in campus life.
"Programs like this are really important to diversify and expand UC or any college's campus," said Diane Weinbrandt, ATS Director of Job Development. "We always see students change in their four years here and we see students learn how to live independently."
The development of each student is key to the program's mission, which sees new graduates every year who enter into their own careers. The employment rate for TAP graduates is about 85%, according to Weinbrandt, and continues to grow yearly. Additionally, around 52% of TAP graduates are living on their own—a figure that's been accomplished by the program's ability to prepare students for the future, according to Alex Bentley, a 2022 TAP graduate.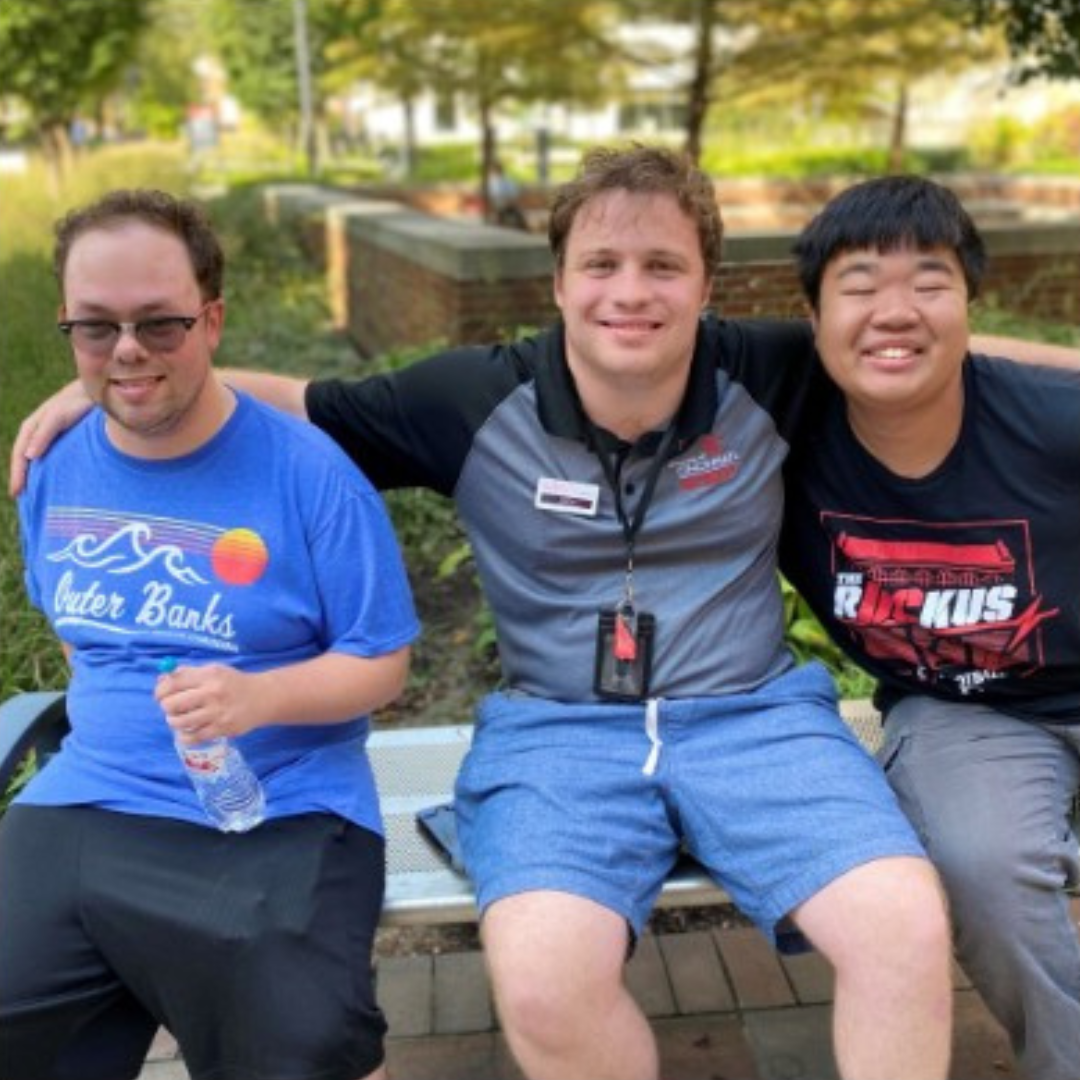 Bentley, who has been a TAP alumnus for over a year, is now working his dream job at Walt Disney World in Orlando, Florida. During his time at Disney, Bentley has worked in Toy Story Land and—now—Epcot's American Garden Theater.
TAP provided him with the tools and support he needed to thrive in a post-college environment, according to Bentley, who cites the main aspects of the program, like on-campus internships, newly made friendships, and extracurricular activities.
"TAP was a very good choice [for me] because you make so many friendships with new people you haven't met before," Bentley said. "Second, you have classes that are challenging, and they give you important skills [during] those classes."
Throughout his four-year period in TAP, Bentley worked multiple internships around UC, including positions at the UC bookstore and Ensemble Theatre. Bentley also credits the importance of TAP's extracurriculars, like choir concerts and cooking classes, which helped him become connected to UC's campus and his fellow students.
[Being in extracurriculars] helped a lot. If TAP didn't have extracurriculars I don't know what I would've done [during] my whole four years. [Without them], I was basically going to be inside all day, and I didn't want that.
Alex Bentley
Extracurricular activities have also been integral experiences for sophomore Shelby Akin, who is among the TAP students living on campus, which is now a non-required housing option for students in the program. Akin is a part of the RallyCats organization, a Marvel club and a manager for the UC women's basketball team.
"I just love the campus and just meeting new people," Akin said. "A lot of people here seem so friendly."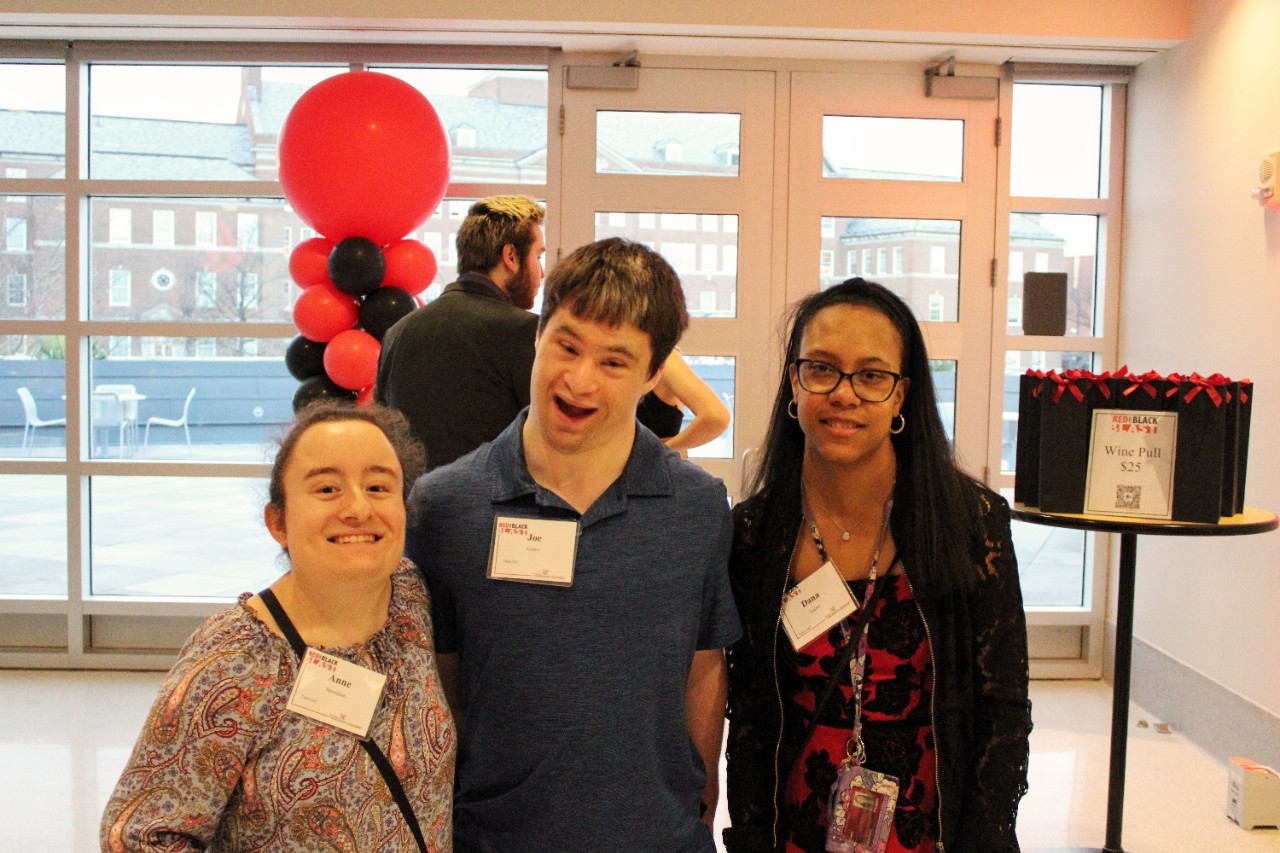 As TAP celebrates its 10th anniversary, it's clear that the program is emerging as a leader in creating a truly inclusive and diverse campus environment. For the students who have benefited from TAP's education and support, the program has been nothing short of life-changing.
The principle of changing lives is one that resonates with current TAP student Anne Stevenson, who has spent her time in the program advocating for students with disabilities around the United States. Specifically, Stevenson spoke at the State of the Art Conference on Inclusive Postsecondary Education and Individuals with Intellectual Disability (SOTA) about necessary changes in the college environment.  

"During the conference, I talked about inclusive college programs and having people with disabilities go to college," Stevenson said. "I also talked about policy and how people [with disabilities] get left behind. These programs [like TAP] are really an accomplishment [for creating change] because these programs didn't exist that long ago."
During the SOTA conference, in Syracuse, NY., Stevenson presented her policy proposals to over 400 attendees—which is consistent with the type of outreach that's necessary for programs like TAP.
Creating awareness to change educational policies is critical to this program.
Sadie Everett, TAP Community Relations Manager
Conferences like the one in Syracuse are part of a larger goal, propelled by TAP staff and students alike, to raise awareness of alike programs at UC and beyond.
"Disabilities now are more common than they used to be," Stevenson said. "More people are surviving with disabilities, and they need to be accommodated."
Those involved in TAP's team of students and educators all contribute to spreading the program's message and benefits. This is especially true during February, when the program hosts a yearly event that not only spreads awareness about TAP—but also helps fundraise for the program's future. 
Sixth-annual Red and Black Blast
February 23, 2023, ATS hosted the sixth annual Red and Black Blast, a celebration dedicated to a year's worth of accomplishments and innovations in the ATS programs—CEES, IMPACT and TAP. With over 350 confirmed attendees, the event was a grand celebration of the students and staff that work tirelessly to improve outcomes for people with IDD.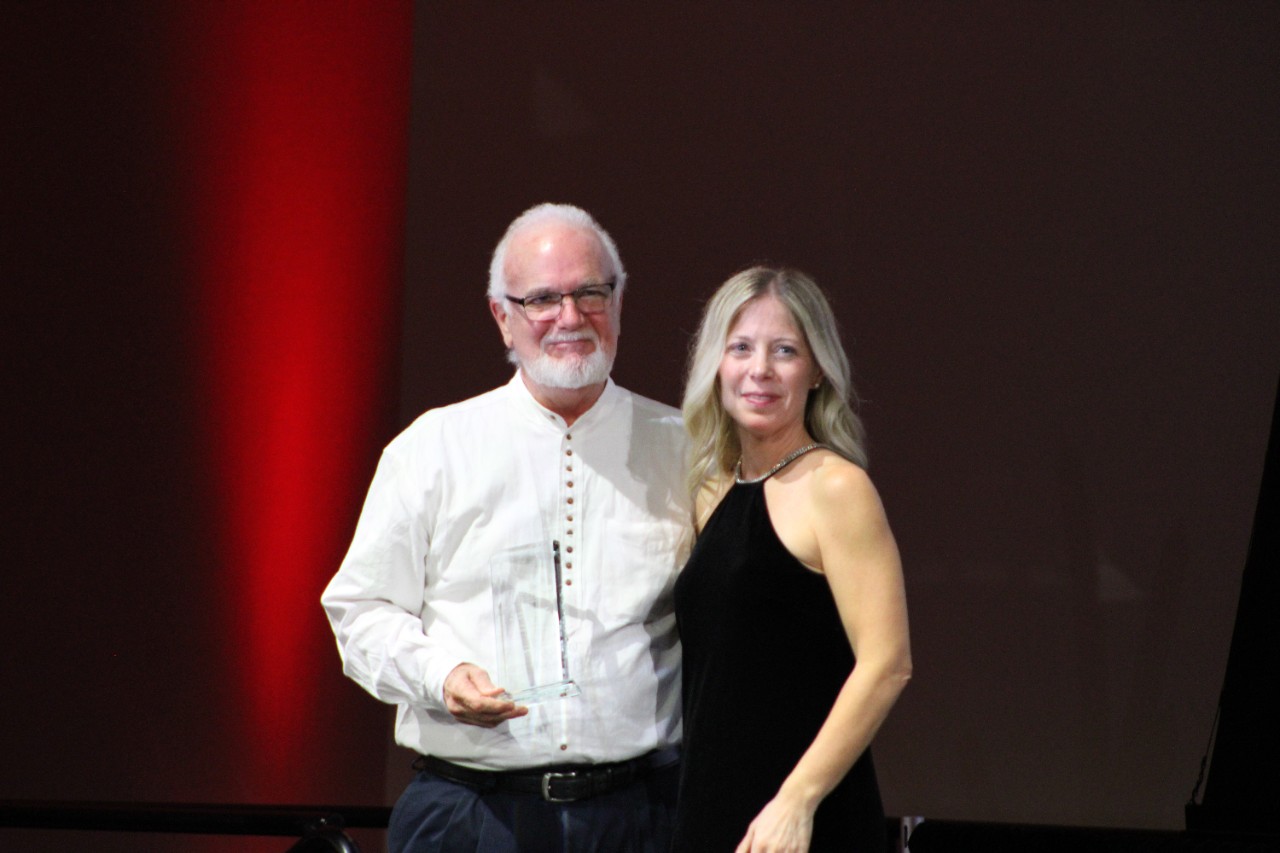 This year's event included a special recognition of the 10th Anniversary of TAP. In addition, two influential community members received awards because of their dedication to people with disabilities and for promoting inclusion.
The Chuck Altenau Outstanding Service Award was given to Associate Professor Dr. Stephen Kroeger—an award named after Chuck Altenau, a key member in the now decade-long growth of the ATS programs.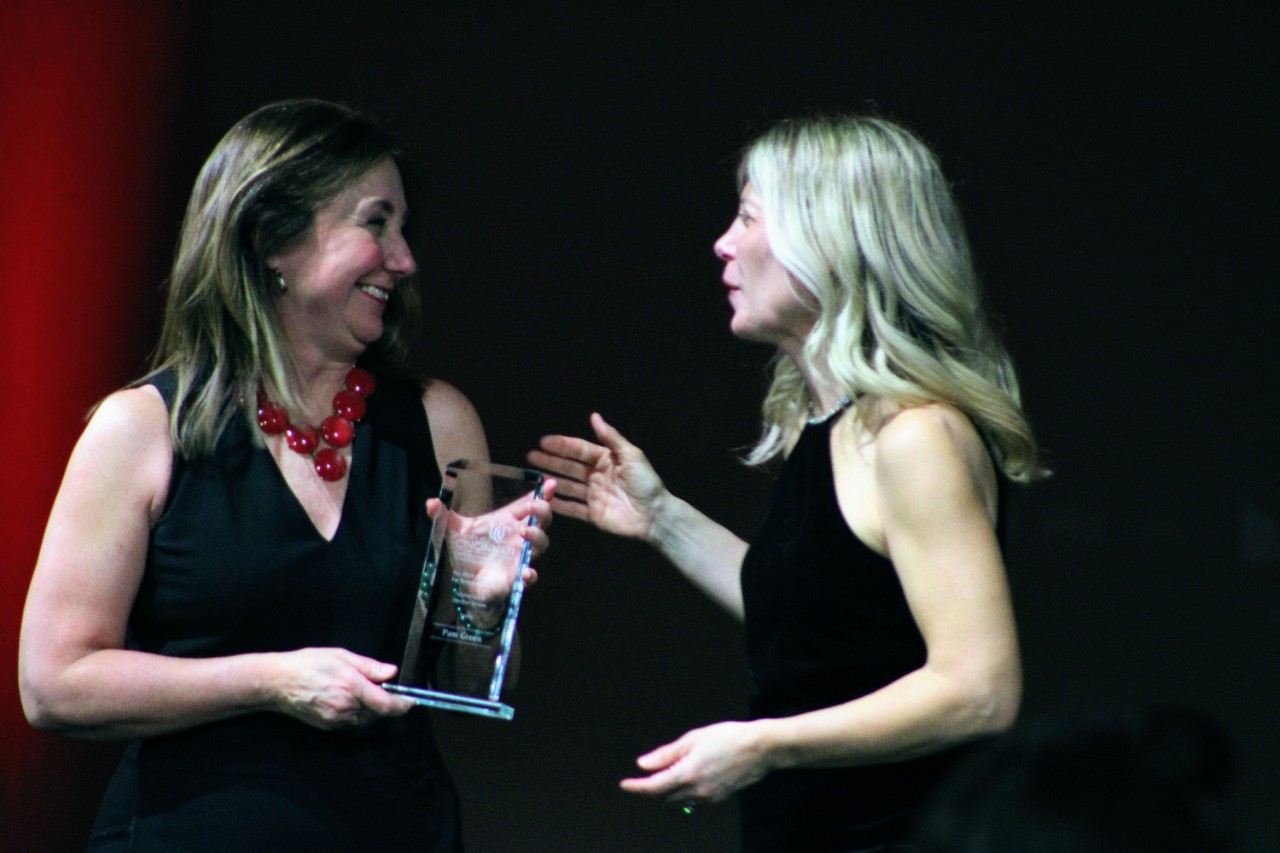 Another key prize was given to Pam Green, CEO of Easterseals Redwood, an organization that facilitates employment and networking opportunities for people with disabilities. Green received the Champion in Inclusion award for her services.
The Red and Black Blast also included speeches from keynote speakers who are imperative in the success of ATS, like the Dean of CECH, Lawrence Johnson, and ATS Director, Dr. Christina Carnahan.  

Throughout its 10 years on UC's campus, TAP's mission to promote diversity and inclusion is closely aligned with the University of Cincinnati's 'Next Lives Here' strategic direction of Inclusive Excellence. By providing students with disabilities the opportunity to live on campus and fully participate in campus life, TAP values the unique backgrounds, experiences, and perspectives of its students, faculty, and staff, creating a truly inclusive living-learning experience.
In order to make TAP more accessible for students living in the Cincinnati area, on-campus housing is no longer a requirement for the program. As of fall semester 2023, students can choose to live on or off campus.
TAP is offered within the School of Education in CECH. To learn more about TAP and the overall mission of ATS, visit the UC Website.
Featured image at top: TAP students and student workers gather at the 2023 Red and Black Blast. Photo/provided. 
Next Lives Here
The University of Cincinnati is leading public urban universities into a new era of innovation and impact. Our faculty, staff and students are saving lives, changing outcomes and bending the future in our city's direction. Next Lives Here.
1
Co-op 2.0 embedded into TAP at UC
October 26, 2020
The University of Cincinnati's (UC's) Transition and Access program creates innovative employment experiences for students with intellectual and developmental disabilities.
2
TAP's 10-Year anniversary: looking back
March 27, 2023
The Transition and Access Program (TAP), housed within Advancement and Transition Services (ATS), has been a part of the University of Cincinnati for over a decade. Founded in 2012, the program has become an integral part of the College of Education, Criminal Justice, and Human Services (CECH).