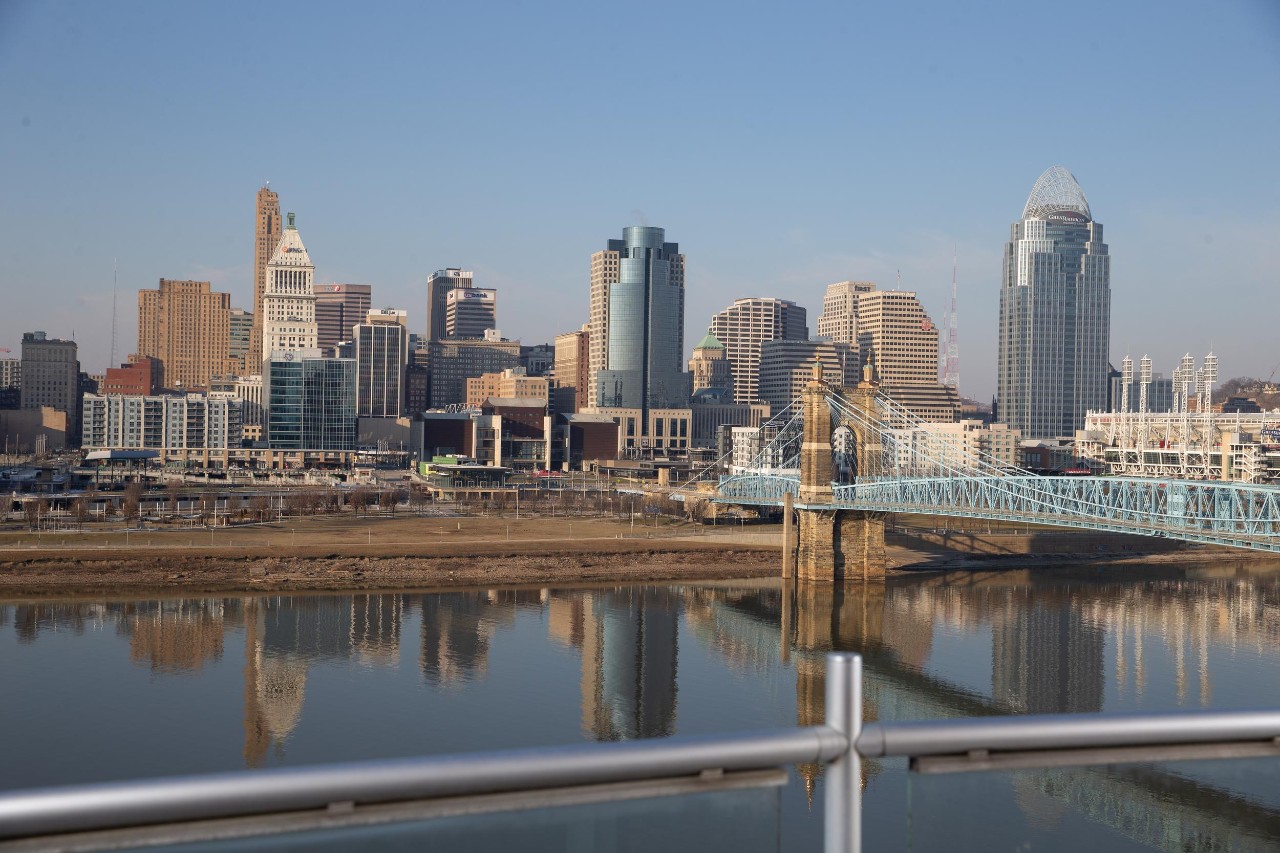 ABC News: How environmental disasters affect ecosystems
Fish kills are an indicator of poor water quality, UC biologist says
ABC News turned to a University of Cincinnati biologist to explain what environmental damage a Feb. 3 train derailment caused in East Palestine, Ohio.
The Norfolk Southern train spilled chemicals such as vinyl chloride into creeks feeding the Ohio River. The Ohio Department of Natural Resources said the spill killed tens of thousands of fish, salamanders, crayfish and other aquatic organisms.
This is significant because Ohio uses the fish community as an overall indicator of water quality, a UC biologist told ABC News.
"Usually, you can use the community of fish as an indication of what the water quality is at any given time," said Michael Booth, an assistant professor in UC's College of Arts and Sciences.
Booth is taking part in an unrelated stream-restoration demonstration project in Cincinnati to improve habitat for fish and other aquatic life.
Ohio officials use fish as an indicator of water quality because they live in it so they are exposed to any contaminants at a much higher rate, Booth said.
"If you have a mass die-off, that's a pretty good indication you shouldn't be making contact with that water," he told ABC News.
Booth told ABC News that environmental and health officials will need to monitor the creeks for years to determine if fish populations rebound and what effect the spill had on  sediment and groundwater.
Companies that rely on the Ohio River for drinking water as far away as Cincinnati briefly closed intakes as a precaution to prevent contamination from reaching customers.
Featured image at top: The Cincinnati skyline is reflected in the Ohio River. Photo/Andrew Higley/UC Marketing + Brand
3
Cincinnati Edition: Did ancient Maya build parks?
July 20, 2021
UC biology professor David Lentz talks to Cincinnati Edition about their multi-disciplinary investigation of plants that grew along ancient Maya reservoirs more than 1,000 years ago.