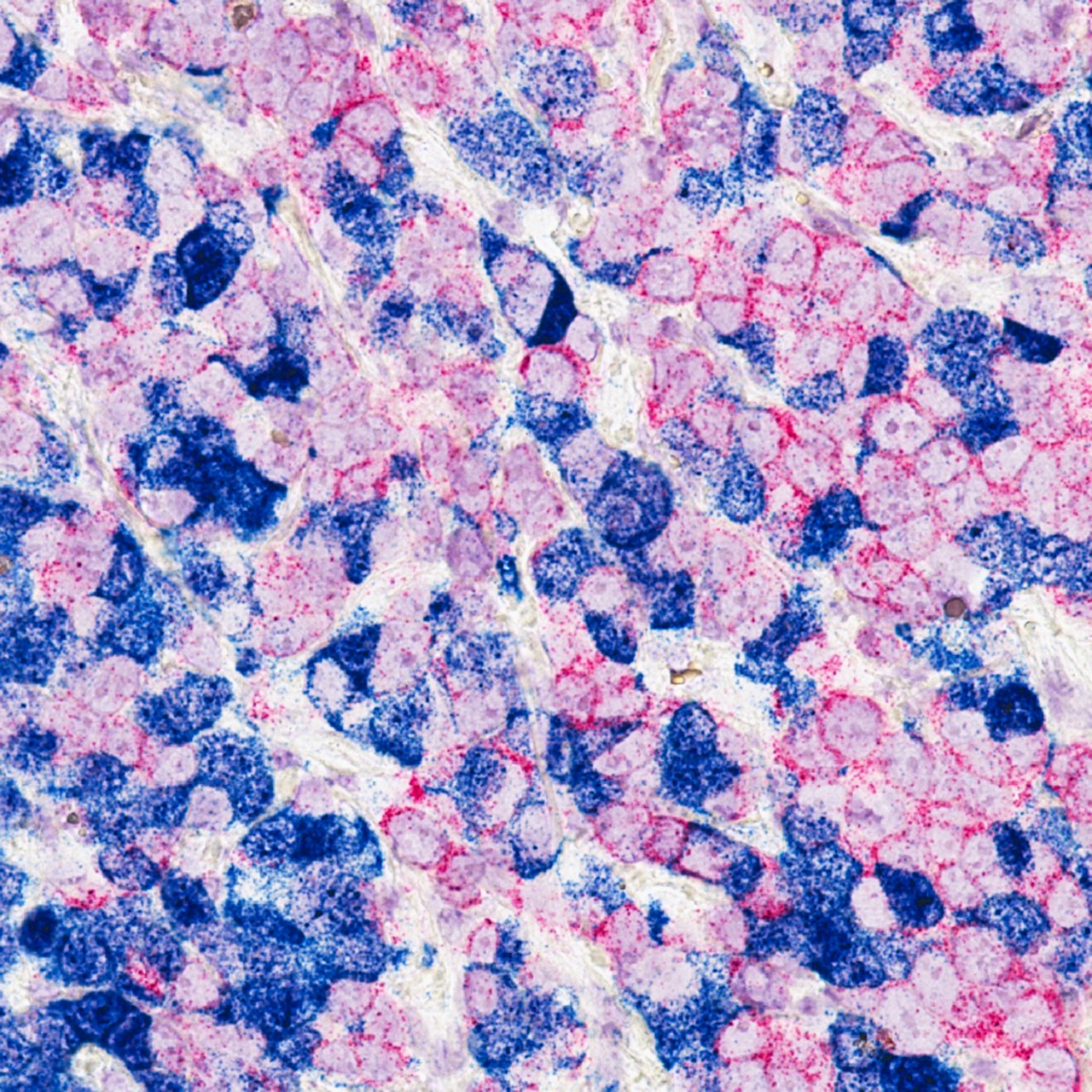 Head and neck, breast cancer research highlights AACR abstracts
University of Cincinnati Cancer Center researchers presenting at national conference
Enzyme shows promise as target to treat HPV negative head and neck cancer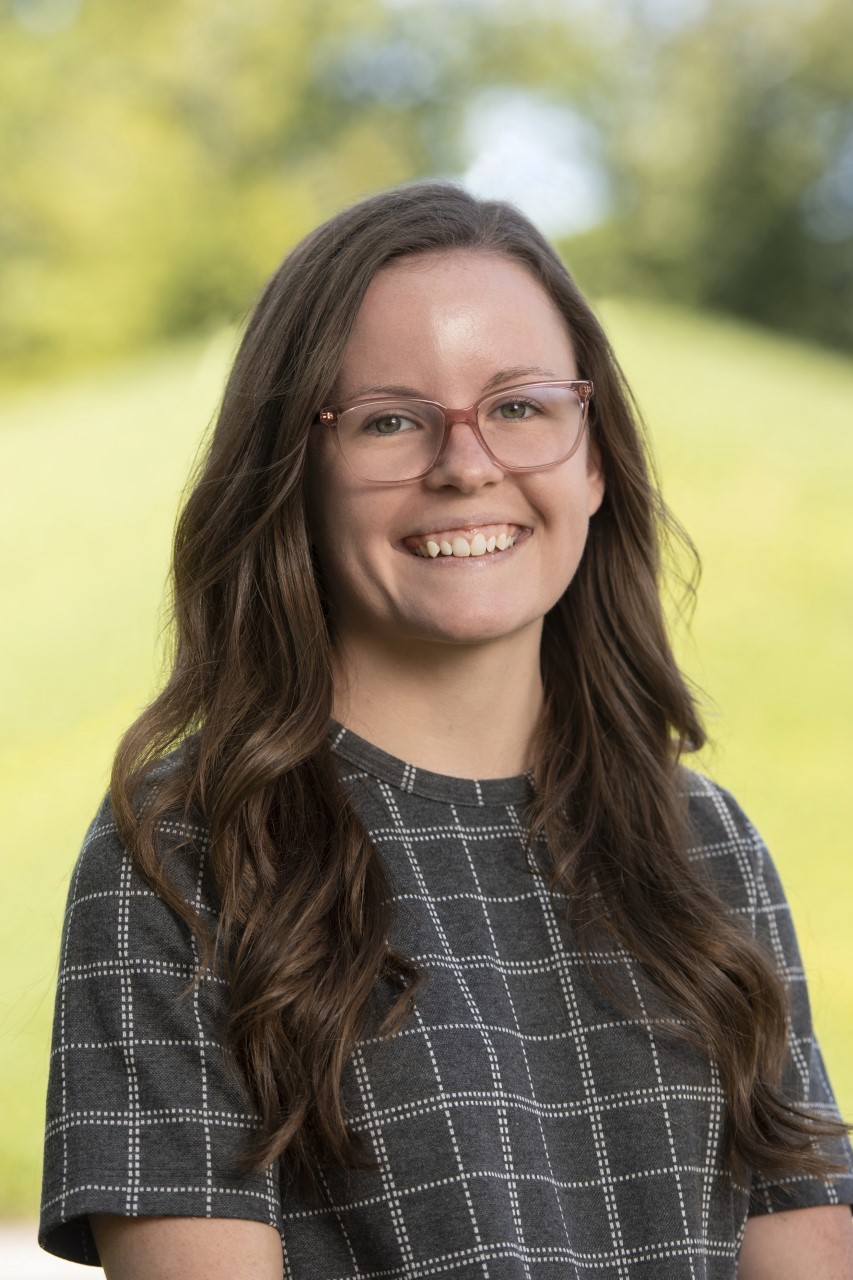 Vinita Takiar's lab in UC's Department of Radiation Oncology studies how to improve radiation therapy for head and neck cancer patients.  
Julianna Korns, a doctoral student working in Takiar's lab, and her colleagues study an enzyme called Plk1 that allows healthy cells to divide and function normally. When overexpressed in head and neck cancer cells, it causes the cells to divide abnormally and at a faster rate, leading to the accumulation of more cancer cells. 
Using data from The Cancer Genome Atlas database, the research team found Plk1 overexpression was correlated with worse survival outcomes in head and neck cancer patients. Studying cell lines in the lab, they found blocking Plk1 reduces head and neck cancer cell growth. 
Interestingly, Korns noted that Plk1 inhibition reduces cell growth in head and neck cancer cells that are positive and negative for HPV, but HPV-negative cells are more sensitive to this treatment than HPV-positive cells. 
"Typically, HPV-negative head and neck cancer patients are more resistant to therapy, so this novel finding could provide benefit to HPV-negative head and neck cancer patients in the clinic," Korns said. "Our study indicates a potential marker for treatment outcomes. Understanding the role of Plk1 is pivotal to optimizing treatment regimens for these patients." 
Korns said the team plans to translate its preclinical findings into clinical settings, targeting Plk1. 
"Our findings may provide a novel target for head and neck cancer therapy in combination with radiation, implementing the bench to bedside mentality to improve patient outcomes and reduce toxicities related to current treatments," she said. 
Plk1 signaling as a therapeutic target for HPV-head and neck cancer will be presented by Korns April 17 from 1:30-5 p.m. during the Radiosensitizers and Radio-immunomodulators poster session. Co-authors include Takiar, Trisha Wise-Draper and Samuel Thompson.
Protein a potential new target for breast cancer treatment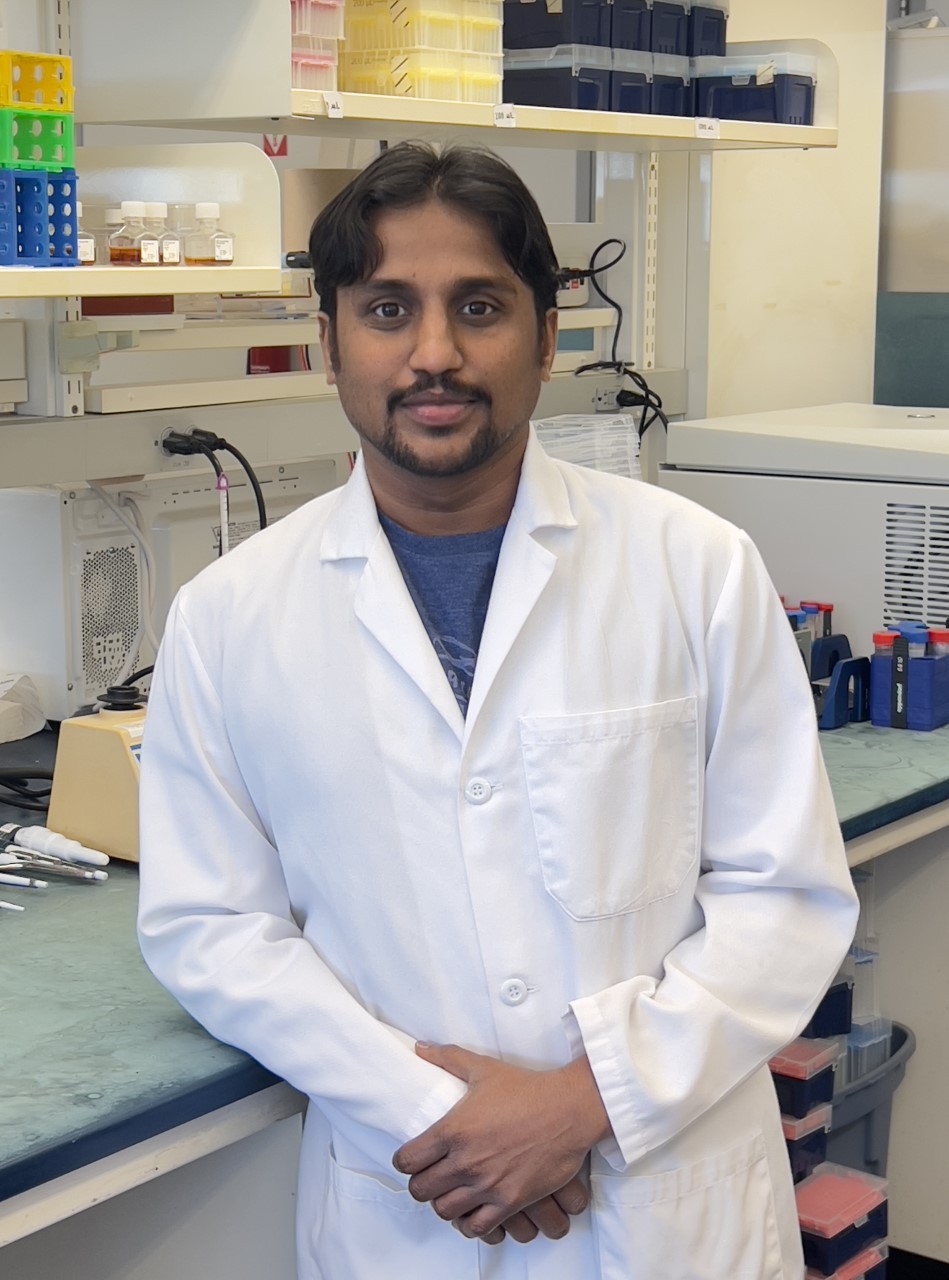 Researchers in Jun-Lin Guan's lab in UC's Department of Cancer Biology found a potential combination treatment target for breast cancer cells and breast cancer stem cells. 
Kanakaraju Manupati, PhD, postdoctoral fellow in Guan's lab, researched a protein called NuMA1. The protein is known to be upregulated in breast cancer, but the specific role it plays within tumors of breast cancer subtypes was not well-defined. 
Manupati's research found that when NuMA1 was deleted in animal models of three different breast cancer cell lines, it reduced tumor growth. Removing NuMA1 from breast cancer stem cells led to reduced metastasis, or cancer spread, suggesting it plays a role in cancer growth and spread in both breast cancer bulk and stem cells. 

"The interesting finding is that we observed that NuMA1 depicted various roles in different subtypes of breast cancer," he said. 
There are currently no drugs that directly target NuMA1, but it is regulated by an enzyme called PIM1. The research team tested the effectiveness of a drug that blocks PIM1 and found the enzyme inhibitor reduced tumor formation and cancer spread in all three subtypes of breast cancer they tested.  
The treatment was even more effective when combined with an autophagy inhibitor that blocks the cell's process of breaking down nutrients to grow and thrive. 
"When we used this combination approach, we could see there is a significant reduction of breast cancer tumor formation as well as metastasis," Manupati said.  
The knowledge that NuMA1 plays a role in both bulk breast cancer cells and breast cancer stem cells makes it a promising potential target, Manupati said. 
"To prevent breast cancer metastasis, we need to kill both breast cancer cells as well as breast cancer stem cells," he said. "Therefore, we need to target both of these populations to fully prevent breast cancer." 
Moving forward, Manupati said the team hopes to continue studying the potential applications of the therapy approach of using a combination of PIM1 and autophagy inhibitors and how NuMA1 works in a variety of breast cancer stem cells. 
Role of NuMA1 in tumor formation and metastasis with implications for combination therapy of PIM1 and autophagy inhibition in breast cancer will be presented by Manupati April 19 from 9 a.m.-12:30 p.m. during the Cancer Stem Cells and Therapeutic Resistance poster session. Study co-authors include Guan, Mingang Hao, Michael Haas and Syn Kok Yeo.
Research finds oncogene overexpressed in head and neck cancer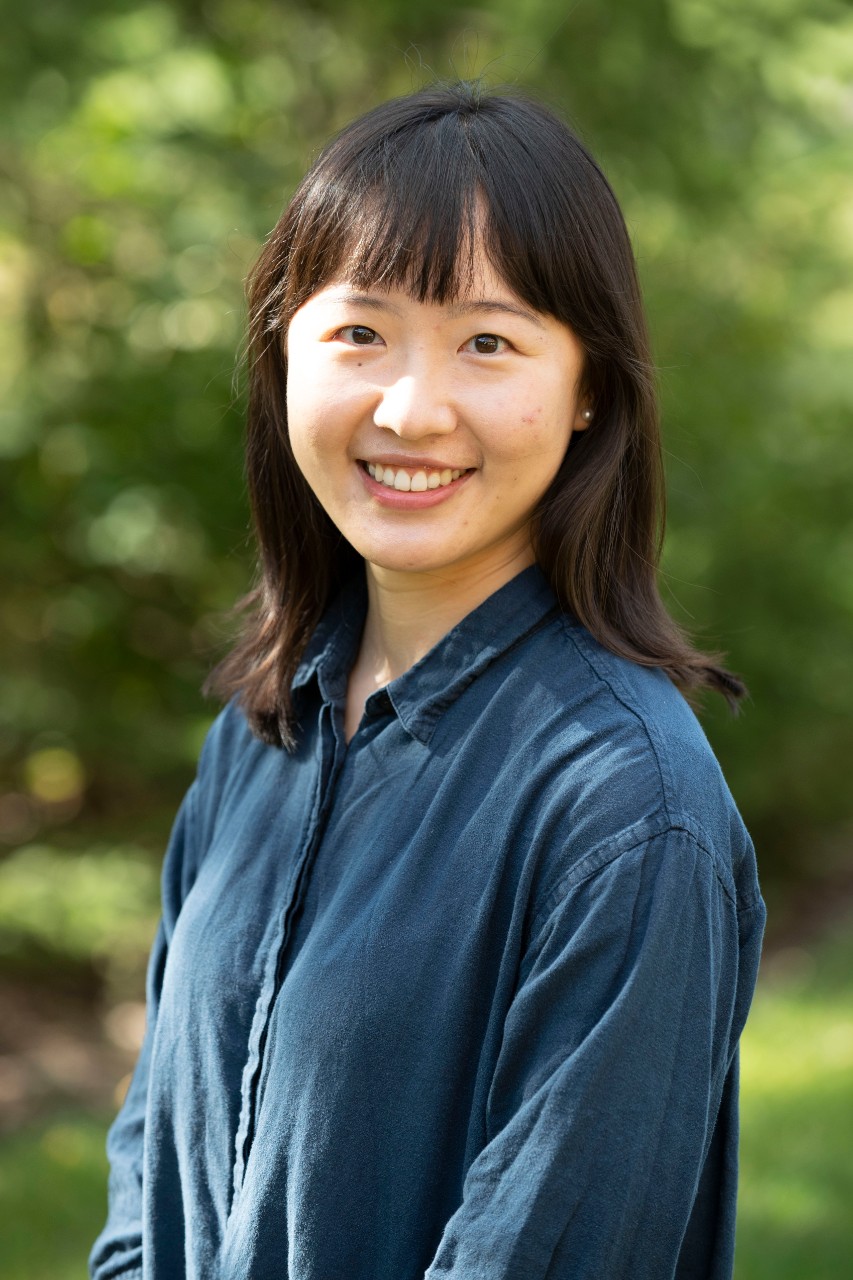 Susan Waltz, PhD, studies the role of a gene that helps accelerate cancer growth called Ron in her laboratory in UC's Department of Cancer Biology. Zhixin Lu, a doctoral student in Waltz's lab, wanted to learn more about how Ron affects head and neck cancers while on a rotation in Takiar's lab.  
Lu's research bridges a collaboration between the Takiar and Waltz laboratories and between UC departments.  
"We have heavily studied this Ron receptor in breast cancer and prostate cancer, how it drives cancer metastasis and drug resistance," Lu said. "Ron is heavily expressed in a lot of cancers, including head and neck cancer, but we know much less about its role in head and neck cancer. So that's really the premise of my project." 
Lu's research found that Ron is overexpressed at high levels in multiple cell lines of head and neck cancer, which she said indicates it may play a role in the cancer cells' function and growth. 
"Ron expression is correlated with worse patient survival outcomes and radiation resistance. The higher Ron is expressed, the less the patient is going to survive in terms of overall survival, which indicates it potentially has a very negative role in those patients," Lu said. "This makes it a very promising target to study." 

A protein called EGFR is also overexpressed in a majority of head and neck cancers, but anti-EGFR treatments have not been very effective to this point due to the cancers developing drug resistance. Interestingly, the researchers found there is an inverse correlation between Ron and EGFR expression in head and neck cancer cell lines and patient data. 
Future studies will aim to learn more about how EGFR and Ron interact and whether blocking Ron will make EGFR-targeted treatments more effective. Lu said the team is also looking to see if there is a similar inverse correlation between Ron and EGFR in breast cancer, which could provide more information on their interaction. 
As researchers learn more, Lu said Ron inhibitors could potentially become a more common treatment option for head and neck cancer patients. Current treatments still rely heavily on chemotherapy and radiation, which come with toxicity and side effects, but a small molecule target like Ron could reduce the dose of chemotherapy needed, she said. 
"It's more precise because the small molecule really targets proteins and the oncogenic pathway, and combined with that, may not only reduce the side effect but also be more precise to the specific target," Lu said. 
RON receptor tyrosine kinase in head and neck cancer: a potential target for overcoming resistance to anti-EGFR therapy will be presented by Lu April 16 from 1:30-5 p.m. during the Drug Resistance in Molecular Targeted Therapies 1 poster session. Co-authors on the project include Mathieu Sertorio, Takiar and Waltz.  
Read about community outreach and engagement research being presented at AACR.
Other abstracts being presented by Cancer Center researchers include:
Next Lives Here
The University of Cincinnati is classified as a Research 1 institution by the Carnegie Commission and is ranked in the National Science Foundation's Top-35 public research universities. UC's medical, graduate and undergraduate students and faculty investigate problems and innovate solutions with real-world impact. Next Lives Here
Featured photo at top of breast cancer cells. Photo courtesy of National Cancer Institute/ USC Norris Comprehensive Cancer Center.
1
Head and neck, breast cancer research highlights AACR abstracts
April 14, 2023
University of Cincinnati Cancer Center researchers will present more than a dozen abstracts at the American Association for Cancer Research Annual Meeting 2023, held in Orlando, Florida, April 14-19, including findings that could advance treatments for head and neck and breast cancers.
3
Unlocking the mysteries of cell migration
June 6, 2022
The University of Cincinnati's Atsuo Sasaki and an international team of collaborators have been awarded a Human Frontier Science Program research grant to learn more about how cells migrate, with an ultimate goal of developing new treatments to prevent cancer growth and spread.