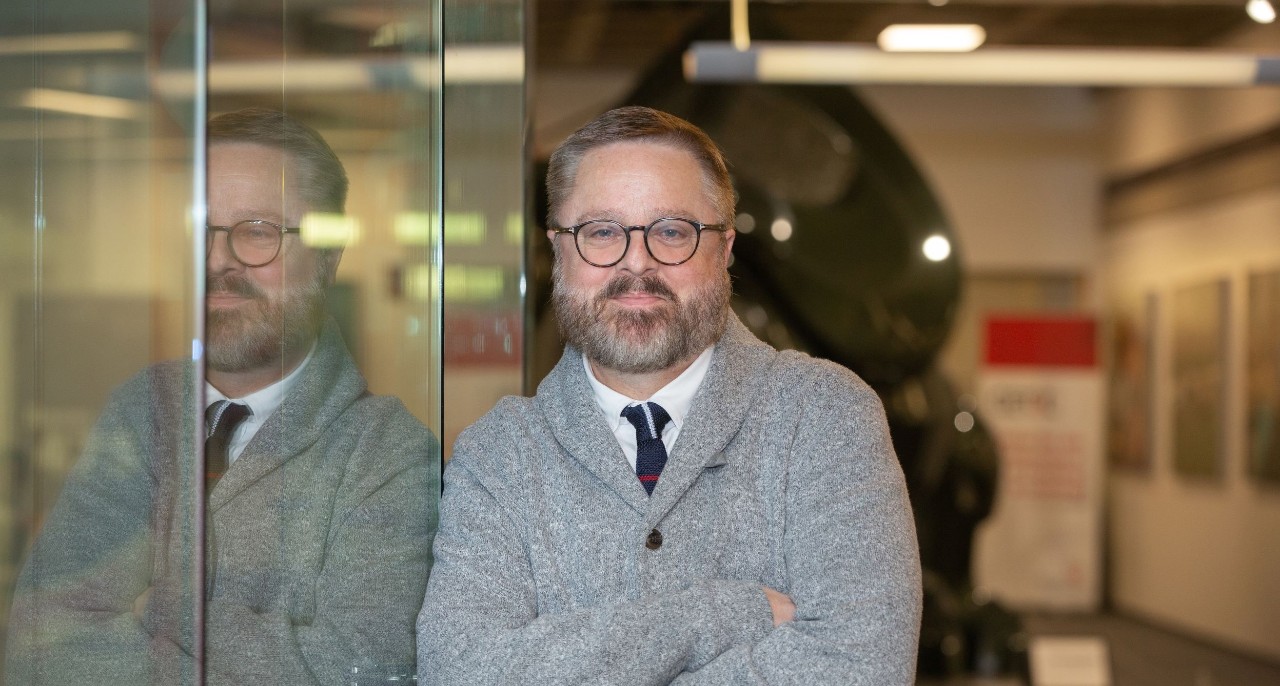 Grass Roots Health: How social media has changed us
Podcast featuring UC social media expert Jeffrey Blevins
In a special Mother's Day podcast, sponsored by the 1795 Group, the guest speaker was Jeffrey Blevins, PhD, professor in the Department of Journalism and the School of Public and International Affairs.
The podcast host is Tim Jordan at the University of Toledo and explores the role of social media in modern society.
"The first thing I like to announce to my students…is that there is no such thing as privacy," when it comes to social media, Blevins says in his introduction on the topic. He also gives tips on how to protect yourself in the social media realm.
Dr. Blevins joined the UC faculty 12 years ago and has become a leading scholar in U.S. telecommunication law and policy, and critical political economy theory. He is the co-author of "Social Media, Social Justice and the Political Economy of Online Networks." He is a trusted media resource, and he has provided expertise on electronic media regulation and Federal Communications Commission policymaking to international, national, regional and local news media.
The interview begins at the 9:58 mark.
Featured image by Andrew Higley/UC Marketing + Brand. 
Impact Lives Here
The University of Cincinnati is leading public urban universities into a new era of innovation and impact. Our faculty, staff and students are saving lives, changing outcomes and bending the future in our city's direction. Next Lives Here. 
1
Grass Roots Health: How social media has changed us
May 19, 2023
Since the onset of social media, what has changed in the way people communicate? What factors are there to consider now that employers and other agencies can search your posts? These are the topics that UC social media expert Jeffrey Blevins, PhD, discusses on the podcast: How has social media changed us?
2
USA TODAY: Fact check: Identical injured dog posts are a viral scam
October 21, 2022
UC social media expert cited in USA Today explains how social media posts can be replicated to see who might be vulnerable to sad stories such as a dog getting hit by a car. Use caution and verify posts through outside sources, says Jeffery Blevins, professor and head of UC's Department of Journalism.