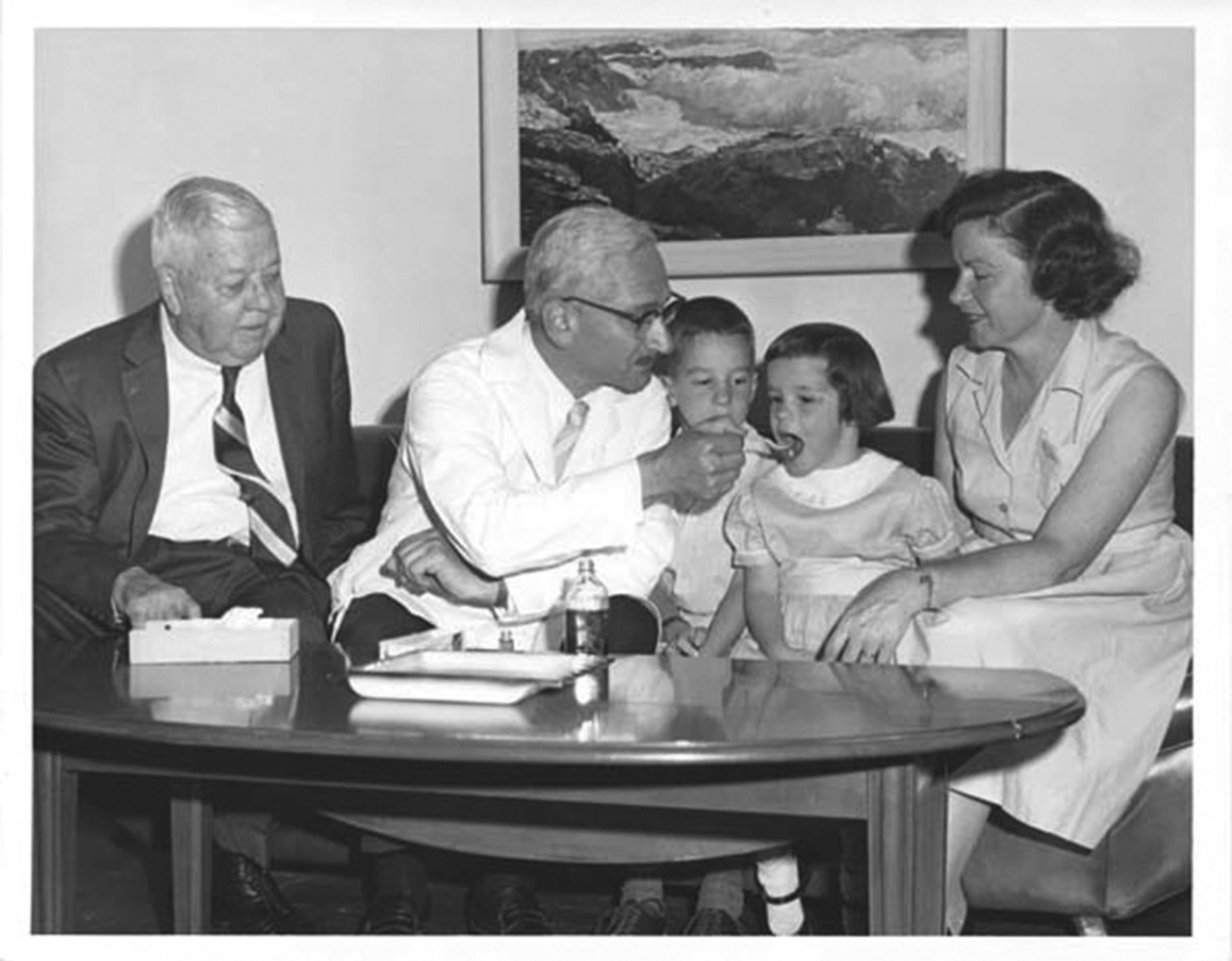 University of Cincinnati physicians and researchers who have revolutionized health care
Groundbreaking innovations span decades
For decades, University of Cincinnati researchers who also were affiliated with UC Health have pioneered medical breakthroughs that have transformed the landscape of health care.
UC Health, LLC was incorporated in 1996, but its roots lie in the 19th century. UC Health traces its history 200 years to the opening of the first teaching hospital of the Medical College of Ohio (now the University of Cincinnati College of Medicine).
The following is a series of UC and UC Health-fueled achievements that have benefited lives around the world.
Several of the researchers on this list also were practicing physicians. All possessed scientific knowledge as well as an understanding of patient needs.
Through these university-health care connections, they revolutionized treatment approaches, developed groundbreaking technologies and introduced innovative therapies.
The first antihistamine, Benadryl, was invented by chemical engineering researcher  and UC alumnus George Rieveschl (PhD '40) in the 1940s.
Rieveschl was testing potential muscle-relaxing medications when he made a serendipitous discovery: the compound blocked histamine, a naturally released chemical that narrows air passages in the lungs and causes inflammation. Benadryl became the first FDA-approved prescription antihistamine in 1946. Patients once plagued by sneezing fits, itchy rashes and watery eyes praised the discovery, which is now available over the counter.
The first heart-lung machine was developed in 1951 by cardiologist Samuel Kaplan, chemist Leland Clark and surgery professor James Helmsworth.
It was the world's first functional heart-lung machine based on a bubble oxygenator that Clark had developed two years earlier. The development by these researchers was considered a marvel of engineering and ingenuity. This device allowed surgeons to temporarily bypass the patient's heart and lungs during complex cardiac surgeries. Helmsworth performed Cincinnati's first open-heart surgery in 1952 with the support of Children's Hospital. Helmsworth told local TV station WLWT, "Until then, it was not possible for doctors to deal directly with defects within the heart." It was also one of the first surgeries of its kind in the country.
The first oral polio vaccine was developed by medical researcher Albert Sabin (HonDoc '74) in the late 1950s.
Sabin began researching poliomyelitis in the 1930s after an outbreak in New York City. By the mid-1950s, he had developed an oral vaccine. His innovation replaced the need for injections. This led to widespread vaccination campaigns and the eventual elimination of the disease in countries such as the United States. Sabin did not patent his vaccine because he wanted it to be used as broadly a possible, keeping costs down. "A lot of people insisted that I should patent the vaccine, but I didn't want to do that," he said. "It's my gift to all the world's children." 
The first YAG laser was used by neurosurgery professor John Tew to vaporize previously inoperable brain tumors in 1984.
Tew was the first surgeon to be approved by the FDA to utilize the YAG (yttrium-aluminum-garnet) laser for brain surgery. With precise targeting and non-invasive capabilities, the YAG laser opened a new chapter in surgery of highly vascular brain tumors, offering hope to patients and their loved ones. "Many times I have seen a patient confronted with the possibility, even the inevitability, of death. A brain tumor patient and family stare the unknown in the face and are at the depth of despair," Tew said in an interview with the Cincinnati Business Courier.
Featured image at top: Albert Sabin administers oral polio vaccine to children. File photo
Innovation Lives Here
The University of Cincinnati is leading public urban universities into a new era of innovation and impact. Our faculty, staff and students are saving lives, changing outcomes and bending the future in our city's direction. Next Lives Here.
3
Exploring express licensing through the University of Cincinnati
August 11, 2023
In today's rapidly evolving landscape of startups, the process of licensing innovations can often be a complex and time-consuming endeavor. However, for faculty or staff seeking to bring their ideas or technology to the market and for entrepreneurs eager to collaborate with these inventors, the University of Cincinnati developed an innovative solution — express licensing.