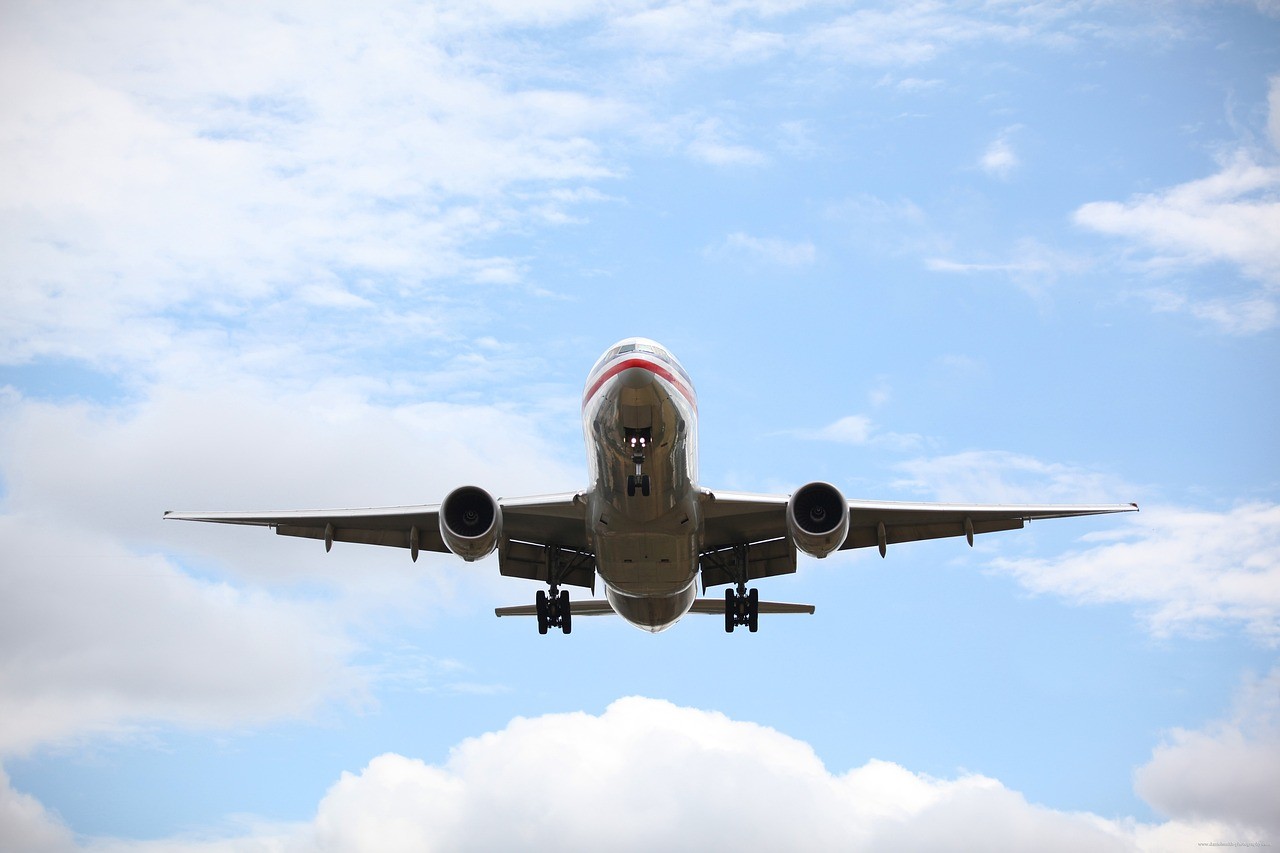 UC engineering professor works to improve aviation technology and safety
Prashant Khare will take part in national Frontiers of Engineering Symposium
Prashant Khare, an associate professor of aerospace engineering at the University of Cincinnati, is investigating the fluid physics relevant to supersonic and hypersonic propulsion. With this research, the goal is to significantly enhance the state of knowledge that will pave the way for faster, safer, less polluting and more efficient airplane engines. 
Khare joined UC's College of Engineering and Applied Science in 2017 and serves as associate head of the Department of Aerospace Engineering and Engineering Mechanics, as well as the program chair of aerospace engineering. He is a prolific researcher in his field and has received many accolades for his research work. Recently, Khare was one of only 81 early-career engineers invited to participate in the prestigious Grainger Foundation Frontiers of Engineering 2023 Symposium of the National Academy of Engineering. The symposium is a two-day assemblage of engineers who are doing exceptional research and technical work and aims to spark innovation and broaden perspectives on new approaches to engineering problems. This year's symposium will take place in September at the University of Colorado, Boulder.
At UC, he leads the Khare Research Group, which consists of himself, six doctoral students, a postdoctoral fellow and two undergraduate researchers. The group revolves around strengthening the understanding of mechanisms and processes in the field of fluid dynamics. 
"When it comes to engineering research, our research group's focus is on understanding how and why things are happening," Khare said. "It will likely lead to performance improvements in future devices developed by designers and engineers in the private industry — our lab's goal is to equip them with the new knowledge so that they can make informed decisions." 
Currently, Khare is working on several projects related to aviation efficiency and safety. Through a five year project with the U.S. Army, the group is researching to understand the fluid behavior in the interactions between vehicles moving at speeds several times faster than the speed of sound and the atmosphere. This project also aims to understand how propulsion systems — machines that produce thrusts to move objects forward, in this case, vehicles — work when they are moving at such high speeds. 
I have a job that is probably of envy to many because I don't treat it as a job. This is what I always wanted to do, and now I get paid to do it.
Prashant Khare, aerospace engineering program chair
In another project, sponsored by the U.S. Navy, Khare and his students are investigating how liquid fuels interact with high-speed flows. Most of these (supersonic and hypersonic) engines will eventually use liquid fuel, which must separate, vaporize, mix and then burn inside of the engine. This process, though happening quickly inside the engine, cannot happen fast enough as compared to engines fueled by gaseous fuels — that do not need to atomize or vaporize. Khare and his group are researching how liquid fuels will behave as they interact with supersonic flows in these machines and how they could improve efficiency. 
"The hope with this project is to generate knowledge that can inform the decisions made by engine manufacturers," Khare said. "Currently, we don't know how these things work so we are trying to generate the knowledge base for it."
Another one of Khare's projects, supported by the Federal Aviation Administration (FAA), involves research on instruments used in fire-worthy certification tests. Everything flying in U.S. airspace must be deemed "fire-worthy", meaning that if a fire occurs aboard the aircraft, it can survive. These certification tests are done using a firehose-like burner. Khare and his group are conducting research on a new prototype for this test to learn how it works and then providing their findings to the FAA for designers to make modifications as needed. 
Khare has additional projects with the U.S. Air Force, the Navy and a major research grant from the National Science Foundation (NSF) that enabled him to build the Advanced Research Computing (ARC) Center at UC. This center provides support for up-and-coming computational and data science researchers. The ARC center's impact stretches across many disciplines including engineering, social sciences, healthcare and more, providing sources for innovation in the realm of computing, supporting UC's Next Lives Here initiative. 
"It's the last year of the NSF project, but the ARC center is now fully operational. We have a few staff members and the major research grant from the NSF enabled us to build the center for the advancement of computing and computing-based research at UC," Khare said. 
Khare's contributions to the world of engineering have been invaluable and frequently lauded. He received an Early Career Award (formerly named 40 under 40 award) from Pennsylvania State University, several faculty awards from the University of Cincinnati, an Outstanding Technical Contributions Science Award from the Cincinnati-Dayton section of the American Institute of Aeronautics and Astronautics and more. 
"I have a job that is probably of envy to many because I don't treat it as a job," Khare said. "This is what I always wanted to do, and now I get paid to do it."
Khare said he always had an interest in science and technology. He received his bachelor's degree in mechanical engineering from the National Institute of Technology, Calicut in India, where he grew up, and came to the United States where he earned his master's degree at Pennsylvania State University and his doctorate at the Georgia Institute of Technology. He was recently selected as part of the Georgia Tech alumni 40 under 40 class of 2023, honoring his early career accomplishments. 
"I was always fascinated by high-speed things," he said. "It started from my parents. They're both scientists and professors, now retired. They are my role models, and I was fortunate enough to have that type of home environment."
In addition to encouragement from his parents, he also benefited from the support of his undergraduate and doctoral advisers, Professors S.S. Gokhale and Vigor Yang, in the early days of his career. He is still in contact with both of them today. 
"My undergraduate adviser, whom I met in my sophomore year, and my Ph.D. adviser opened up all these opportunities for me. To this day, I still send them semester updates," Khare said. "They are very influential people in my life. I am very lucky to have had an opportunity to work with them." 
Featured Image at top: Photo/Pixabay.