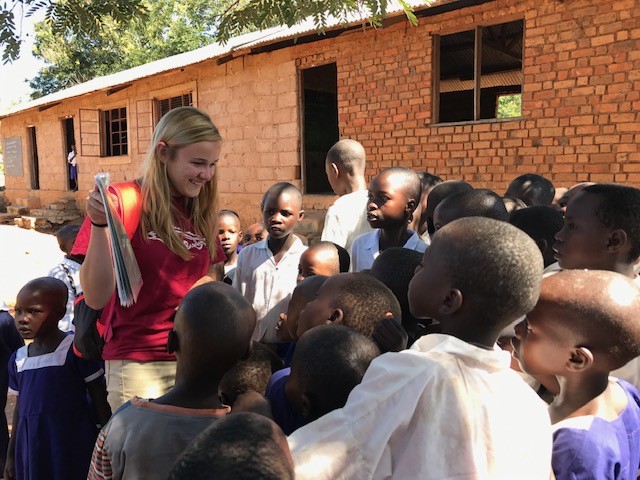 Engineering and Applied Science Year in Review 2019
The University of Cincinnati's College of Engineering and Applied Science (CEAS), already known for its popular experiential learning program and world-class research, had quite a year in 2019.
Everything from enrollment and curriculum to co-ops and careers begins and ends with students. And CEAS students accomplished a lot in 2019.

CEAS students did the following in the past year.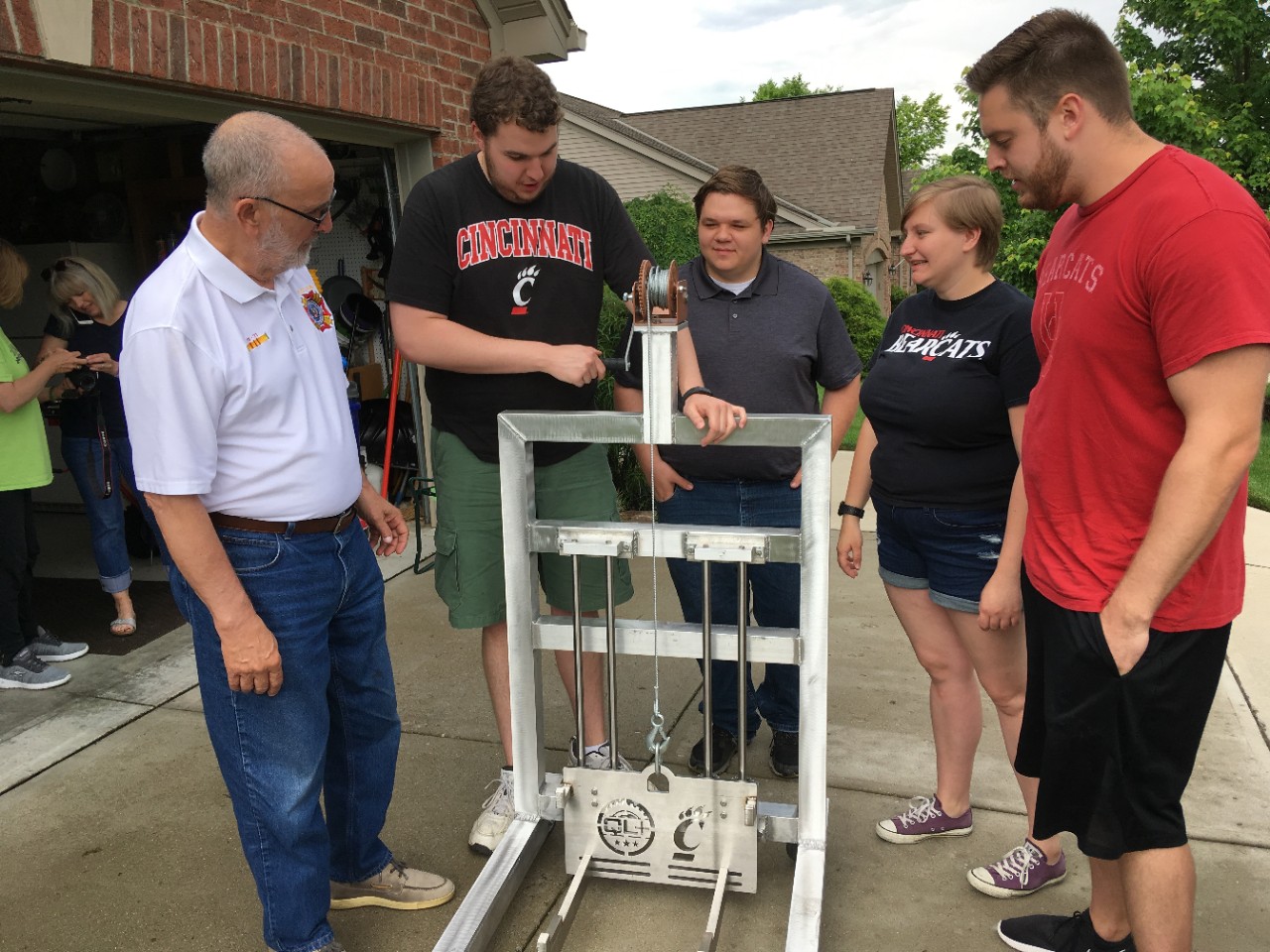 Faculty in CEAS were busy in laboratories and classrooms, getting plenty of recognition for innovation and excellence.

CEAS faculty accomplished the following in 2019: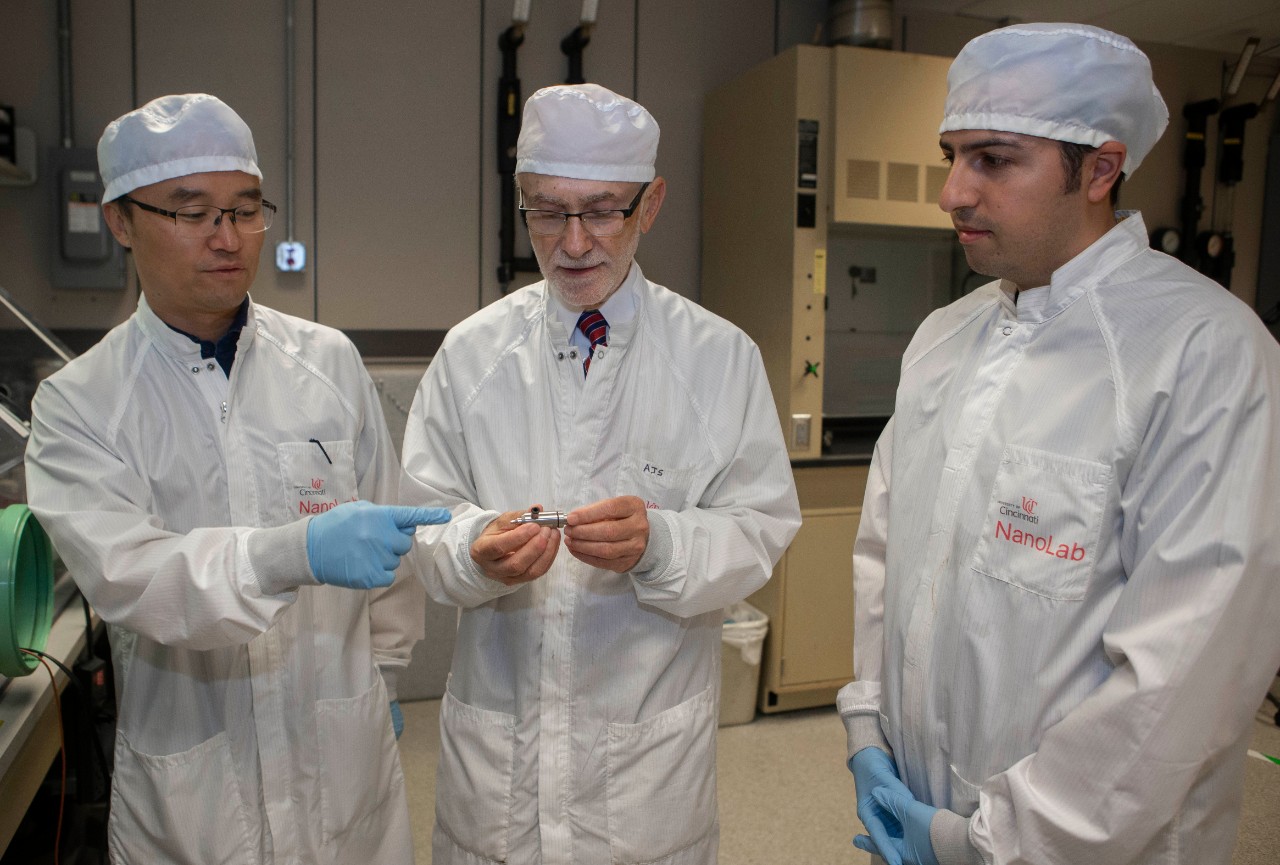 In addition to student and faculty accomplishments in 2019, CEAS accomplished or was recognized in other ways. UC's College of Engineering and Applied Science:

This review is just a partial list. To read about more CEAS accomplishments in 2019, visit the college's news page.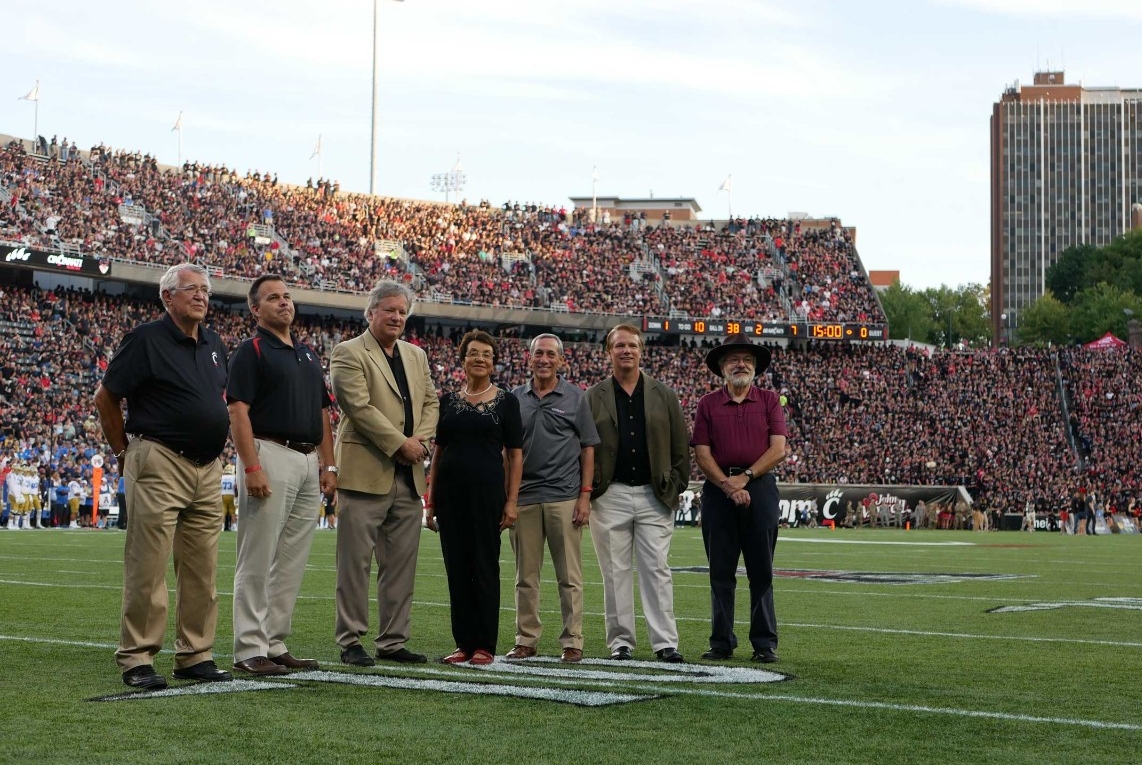 Featured image at top: A student in UC's chapter of Engineers without Borders talks with children at a local school in Tanzania. In Roche, the chapter recently built several water distribution lines for a school, serving 1,400 people. Photo/Provided
2
Seven engineering faculty join UC
November 15, 2023
The University of Cincinnati's College of Engineering and Applied Science welcomed seven new faculty members starting in August 2023 at the start of the 2023-24 fall semester. There were an additional six faculty members that joined CEAS at the start of the 2022-23 spring semester in January 2023.
3
Global students thriving at the University of Cincinnati
November 13, 2023
With a new class of 1,543 for fall 2023—just 4 students short of last fall's record-smashing intake—the University of Cincinnati's international enrollment has reached 4,899 students, or 9.6% of the student population. It's the highest number in UC's history, up 15% from last year, due in part to UC's strong support for international student success.
Debug
Query for this