UC leads national cybersecurity initiative
Sponsored by the National Science Foundation, the new research center will help companies, consumers and the military protect electronics and networks from prying or tampering
The University of Cincinnati will lead a new National Science Foundation research center to examine ways to protect electronics and embedded systems from sabotage, hacking or spying.
UC's new Center for Hardware and Embedded Systems Security and Trust will be the university's latest industry-university cooperative research center. The center will work with the NSF, the U.S. Department of Defense and industry leaders to conduct research designed to thwart outside attack, UC engineering professor John "Marty" Emmert said.
"Building consumer trust in technology is central to our work," said Emmert, who will serve as director of the new center and principal investigator of the project.
The project demonstrates UC's commitment to research as outlined in its strategic direction called Next Lives Here.
The NSF will fund the center with an initial $4.5 million grant for UC and its academic partners: the University of Virginia, the University of Connecticut, Northeastern University, the University of Texas at Dallas and the University of California, Davis.
The center will work with private companies, government agencies and nonprofits that will contribute annual membership fees of as much as $50,000 to investigate their unique vulnerabilities. So far, 26 industry and military members have signed up, including Verizon, Edaptive Computing, financial consultant Booz Allen Hamilton and engineering firm Wyle.
The research is very relevant now and of great interest to government and industry.
Marc Cahay, University of Cincinnati engineering professor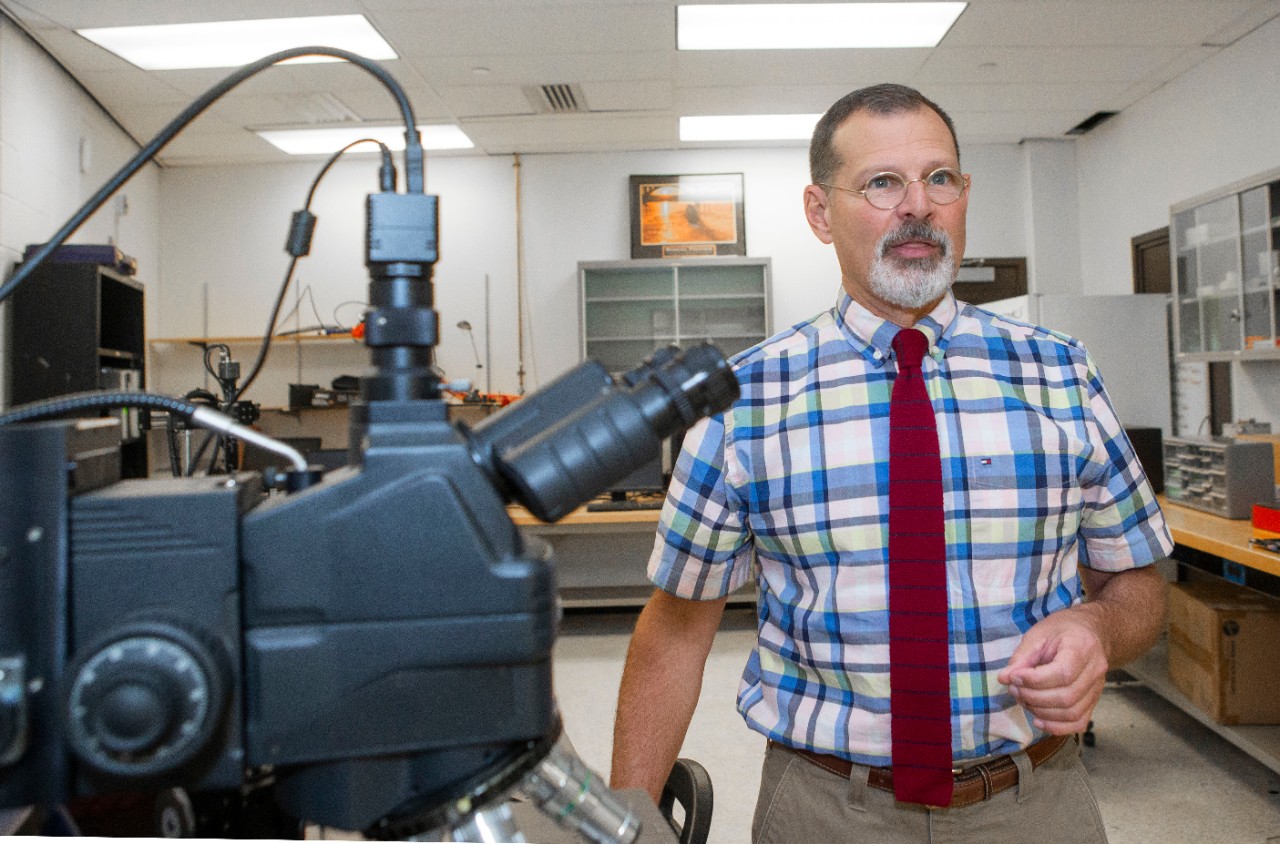 The new center will have its own lab space in UC's College of Engineering and Applied Science. In addition, Emmert said the center will be able to harness UC's collective expertise across disciplines in collaboration with its other universities.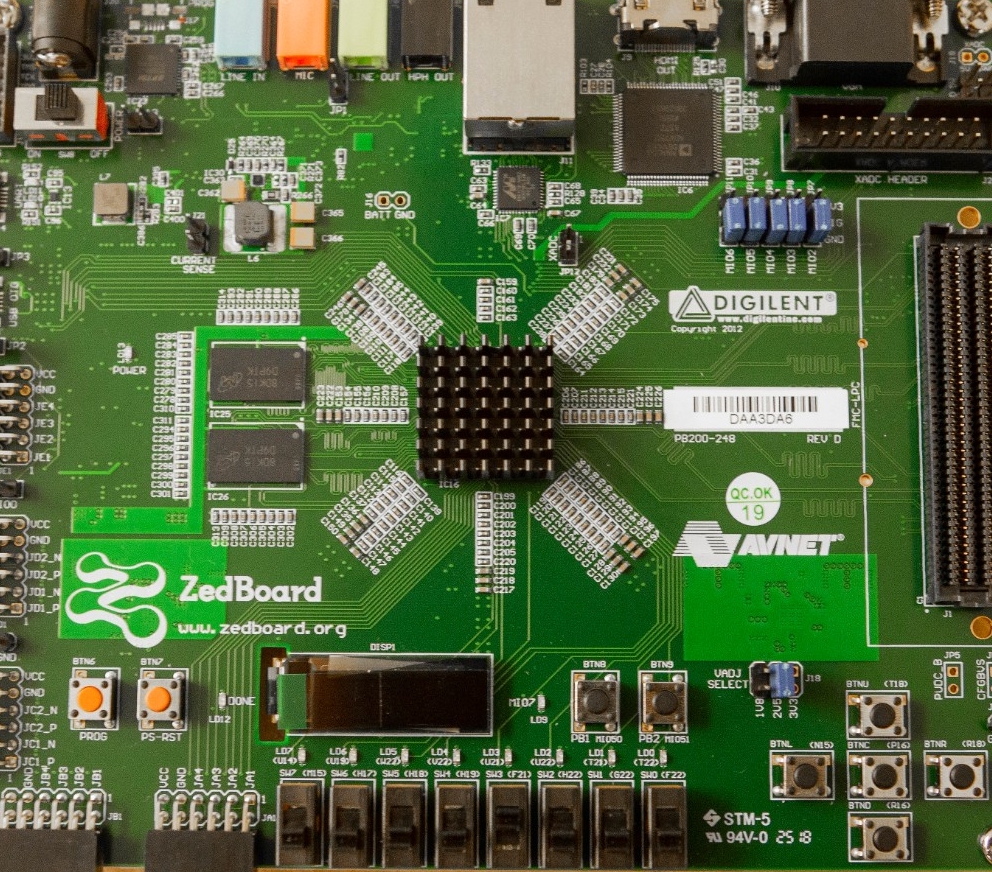 Emmert said one pressing problem is finding a way to ensure the authenticity of computer chips. The use of counterfeit circuits could lead to catastrophic failures in aviation, communications or weapons systems. 
"The issue most important to industry is information technology protection. Part of our mission will be to develop techniques to avoid circuit counterfeiting," Emmert said.
UC professor Marc Cahay, head of UC's Department of Electrical Engineering and Computer Science, said the center's research focus is likely to attract widespread interest.
"The research is very relevant now and of great interest to government and industry," Cahay said.
So far, at least 70 companies have expressed interest in participating and 26 of them have signed agreements.
"There are enormous challenges associated with the design, protection and resilience of electronic hardware and embedded systems," said James Lambert, a University of Virginia professor who represents one of the center's academic partners.
"Vulnerabilities to cyberattacks can be introduced during design, manufacturing or any stage of the product life cycle," Lambert said. "By working with industry and government partners to understand what the real issues are and to ask the right questions, we are helping to address security, assurance and trust across all stages."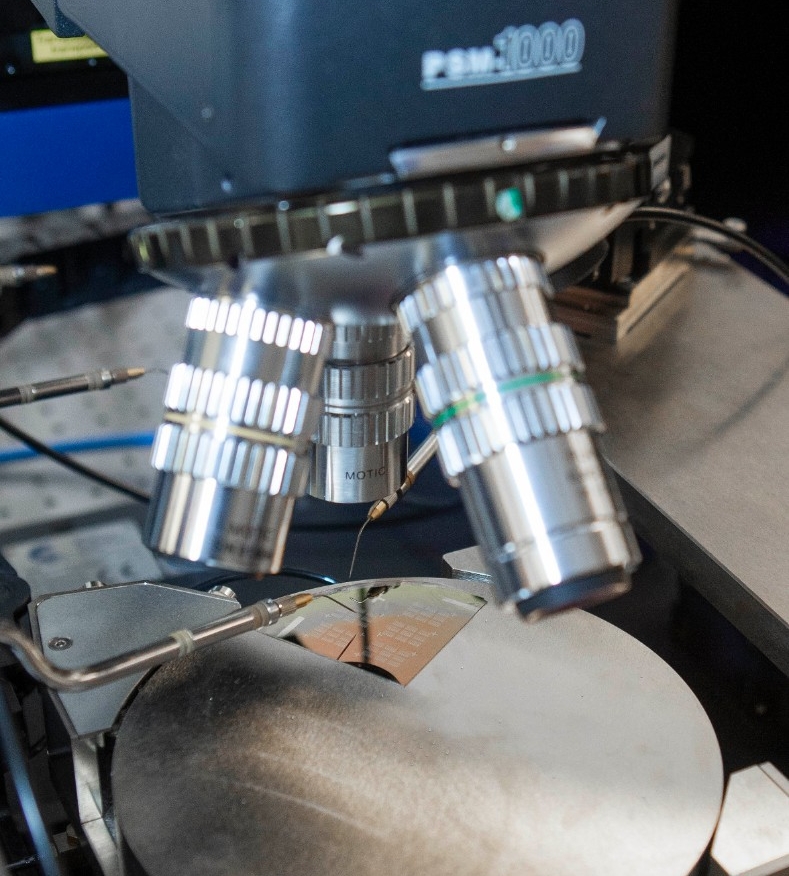 UC has lead several other NSF-funded cooperative research centers, most recently with former UC professor Ian Papautsky who works in microfluidics and UC engineering professor and Ohio Eminent Scholar Jay Lee and his Center for Intelligent Maintenance Systems. The newly formed Center for Hardware and Embedded Systems Security and Trust will be the largest of all active NSF industry-university cooperative research centers.

Because of its close relationship to relevant industries, the center likely will help UC expand its student opportunities for co-ops, Emmert said. U.S. News & World Report ranks UC No. 1 in the nation for co-ops and internships among public universities and third overall. UC students collectively earned $75 million working for 1,300 international employers.
"We're graduating students who will be well-versed in state-of-the-art technology. Ideally, students who graduate through our center will go on to fill much-needed positions in the workforce," Emmert said.
Featured image at top: UC professor John Emmert holds a circuit board in a UC engineering lab. Photo/Joseph Fuqua II/UC Creative Services
Next Lives Here
Discover UC's commitment to Next Lives Here, the strategic direction with designs on leading urban public universities into a new era of innovation and impact.
Become a Bearcat
Apply online or get more information about undergraduate enrollment by calling 513-556-1100.
Learn more about UC's many undergraduate and graduate programs.
1
Local 12: UC startup gains approval for trials
May 30, 2023
A startup founded by four University of Cincinnati physicians gained FDA approval to move forward with clinical trials for its portable system that can detect brain injuries, Local 12 reported.
2
UC students visit Ghana and learn how engineering crosses...
May 30, 2023
Each year, the University of Cincinnati sends more than 1,000 students to countries around the world. Over spring break, UC international facilitated a trip for 13 students — 11 from the College of Engineering and Applied Science (CEAS) one from the Lindner College of Business and one from the School of Information Technology — to explore Ghana, be immersed in the culture and venture outside of their comfort zones. Students were led by Cedrick Kwuimy and co-led by Nora Honken, faculty in UC's Department of Engineering and Computing Education.
3
Mission not impossible
May 30, 2023
UC's School of Criminal Justice offers pathways to career placements with the U.S. Secret Service through connections and experience-based learning. Meet the students who found work experience through internships and alumni that hold career positions in the federal law enforcement agency.
Debug
Query for this