CCM doctoral student appointed as May Festival Conducting Fellow
First-year DMA student Sergey Tkachenko is the eleventh fellow in the history of the program
The Cincinnati May Festival has announced the appointment of Sergey Tkachenko, a first-year DMA student in CCM's renowned choral conducting program, as its Conducting Fellow for the 2023-24 season. Tkachenko, who will serve as the assistant conductor for the May Festival Chorus this year, recently completed his master's degree at the Indiana University (IU) Jacobs School of Music.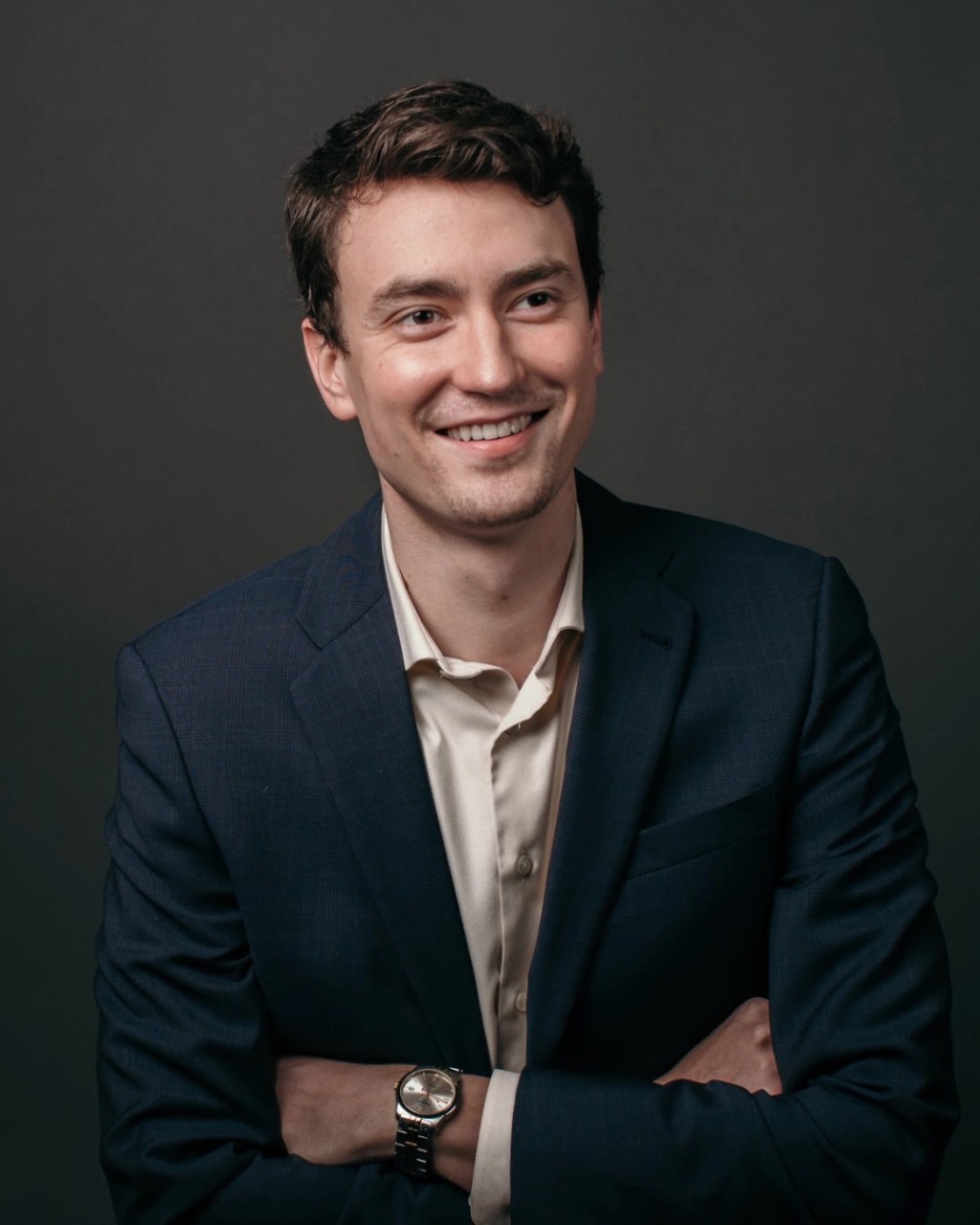 Since 2013, the Cincinnati May Festival has partnered with CCM's choral conducting department each year to select a Fellow from the doctor of musical arts (DMA) class. The unique partnership was established through the generous support of Ginger Warner, a University of Cincinnati trustee and Director Emeritus of the May Festival Board of Directors.
The collaboration between a top conservatory and a leading choral festival "attracts the top choral leaders from all across the country," said Steven Sunderman, Executive Director of the May Festival. "The program provides the appointed Fellow opportunities to enrich personal and professional development, and it contributes to the legacy of the May Festival, providing the world with the highest standard of musical excellence."
While at IU, Tkachenko directed the All-Campus Chorus, Conductors Chorus and was the assistant conductor for the Singing Hoosiers, IU's widely celebrated show choir. In his role as Fellow, Tkachenko will assist Director of Choruses Robert Porco. "Sergey brings great experience and talent to our organization," said Porco. "I look forward to working with him in his new capacity."
In addition to assisting Porco in the leadership of the May Festival Chorus, Tkachenko will have the opportunity to gain invaluable hands-on experience with all facets of a major choral organization—including artistic planning, finance, marketing and engagement.
"The May Festival Conducting Fellowship is a unique and successful alliance of two world class choral organizations," said CCM Professor and Director of Choral Studies Joe Miller. "Sergey comes to Cincinnati with an extensive background in professional conducting, and this opportunity will allow our community to nurture and celebrate a rising talent in the conducting profession."
"I am thrilled to start my musical journey in Cincinnati as the May Festival's next Choral Conducting Fellow," said Tkachenko, who is the eleventh CCM student to take on the role. "It's an honor to join one of the finest choral music organizations in the world. I look forward to making meaningful connections, and sharing compelling stories with our audiences through the performance of beloved masterworks."
Christin Sears: 2022-23
Matthew Swope: 2021-22
Henry Cecil: 2020-21
Joseph Taff: 2019-20
Jennifer Jun: 2018-19
Daniel Parsley: 2017-18
Matthew Swanson: 2016-17
Minhye Jang: 2015-16
Daniel Blosser: 2014-15
Marie Bucoy-Calavan: 2013-14
Sergey Tkachenko is a Ukrainian-American conductor, bass-baritone and collaborative pianist. He is driven to bring musicians together in the performance of choral-instrumental works and is excited to join the May Festival as the Conducting Fellow for the 2023-24 season.
In 2023, Tkachenko completed his master's degree in choral conducting at the IU Jacobs School of Music, where he was an Associate Instructor for the Choral Department. He directed the All-Campus Chorus, Conductors Chorus and was the assistant director of IU's renowned show choir, the Singing Hoosiers, with whom he toured and appeared as a clinician. Tkachenko was also the assistant chorus master for two opera productions with IU Opera Theater. In addition to teaching a musicianship and vocal skills course, Tkachenko performed with early music ensembles, premiered new compositions and played chamber music. To support his studies at IU, he received the Margaret E. Hillis Memorial Scholarship.
Before pursuing graduate studies, Tkachenko was the choral director at Moorestown High School, where he led three choral ensembles, vocal-directed musicals, taught music theory and accompanied choral concerts. During his tenure, his ensembles earned high marks at the New Jersey American Choral Directors Association and National Association for Music Education choral festivals. He was an active member of the South Jersey Choral Directors' Association, assisting in preparing festival choruses. In 2019, he accompanied the Elementary Honor Choir Festival, premiering a new commission by Jim Papoulis. Tkachenko maintains an active performance schedule as a professional choral singer and church musician. He joined the Philadelphia Symphonic Choir in 2016, singing choral masterworks under the direction of Joe Miller and Yannick Nézet-Séguin. He also sings with The Union, Cincinnati, with Trevor Kroeger, director. Recently, Tkachenko appeared in the choir for the upcoming Leonard Bernstein biopic, Maestro, with Bradley Cooper. In 2023, he served as assistant music director at the First United Methodist Church in Bloomington.
Tkachenko's musical leadership includes both orchestral and choral conducting. He was assistant conductor for the Westminster Community Orchestra in Princeton, NJ from 2017-20. During that time, he studied with Kenneth Kiesler, Donald Schleicher, and Victor Yampolsky in orchestral master classes and workshops.
Tkachenko is passionate about programming and performing the music of his Slavic heritage, and he coaches vocalists and ensembles in Russian and Ukrainian diction. Tkachenko earned his undergraduate degree in Music Education from Westminster Choir College in 2014 and recently began his doctorate in choral conducting at CCM.
Declared "one of the Best Classical Music Festivals in the U.S. and Canada" (BBC Music Magazine, 2021, 2022, and 2023) and recognized as a leader in increasing diversity, equity, inclusion and access in the choral world (Chorus America, 2022), the Cincinnati May Festival is distinguished by its unique community-based structure and standard of extraordinary artistic excellence. Founded in 1873, the annual May Festival is the oldest choral festival in the Western Hemisphere. Many important choral works have received their world and American premieres at the May Festival in the past 150 years, including Johann Sebastian Bach's Magnificat, Gustav Mahler's Symphony No. 3, Benjamin Britten's Gloriana, Gian Carlo Menotti's The Death of the Bishop of Brindisi, and Robert Nathaniel Dett's The Ordering of Moses. Anchored by the May Festival Chorus and Cincinnati Symphony Orchestra, the May Festival hosts an international array of guest artists in nine dynamic productions annually.
CCM's Department of Choral Studies is dedicated to creating a new kind of choral conductor who is capable of standing in any environment to inspire new generations of musicians and audience members. As one of the most established conductor training programs in the world, CCM prepares leaders and entrepreneurs who will envision a new wave of performance and pedagogy that values transformative musical experiences.
CCM's Master of Music and Doctor of Music Arts programs provide professional-level experiences in rehearsals and performances, developing musicianship and technique, and acquiring knowledge of styles, performance practices and repertoire.
MM and DMA graduates of CCM's Choral Studies programs are conducting and administrating highly successful professional, collegiate, symphonic, secondary, children's and church choir programs throughout the world.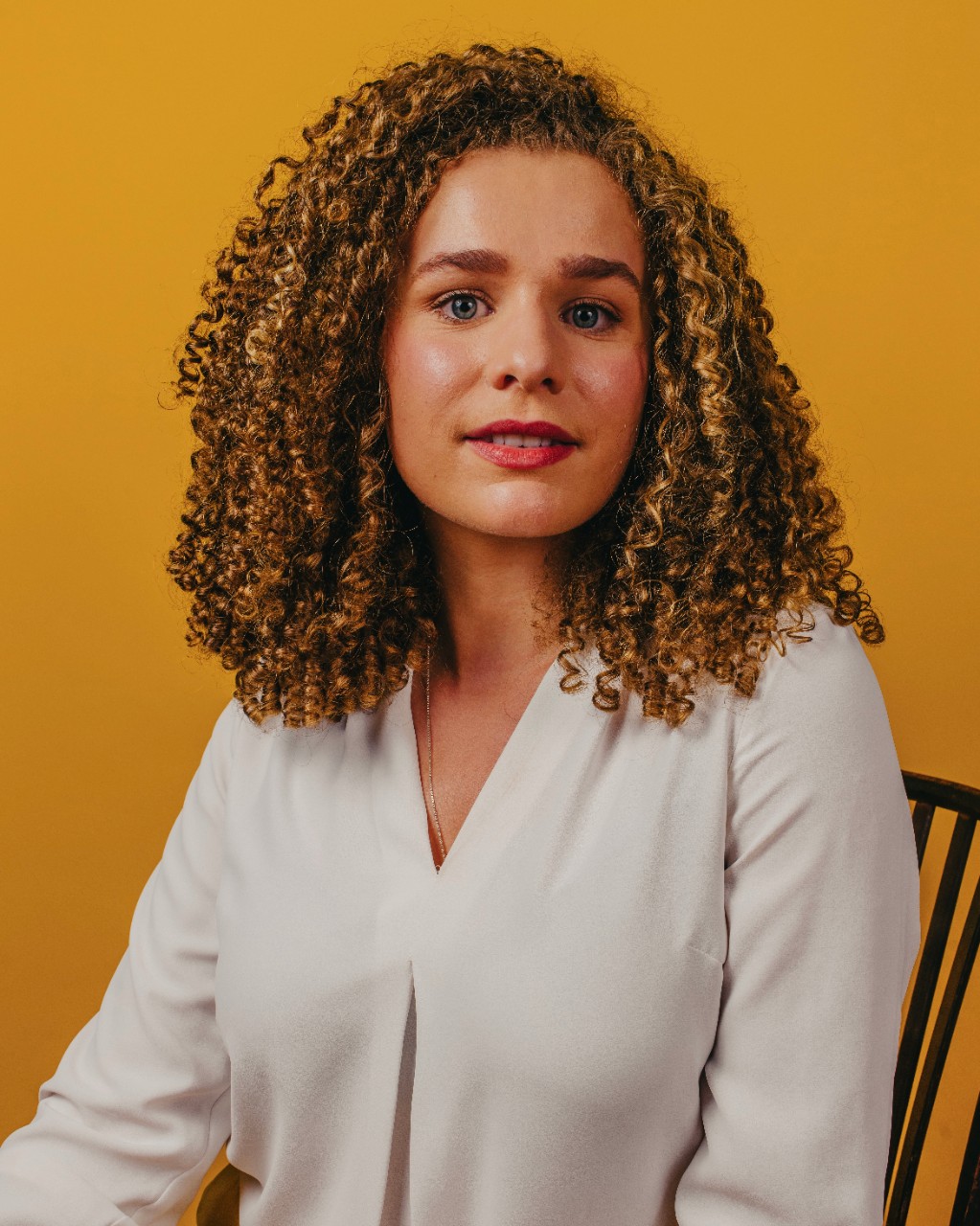 Lucy Evans
CCM Graduate Assistant, Marketing + Communications
Lucy Evans is a master's student studying Vocal Performance at CCM. She is a graduate of Northwestern University's Bienen School of Music, and was recently an Apprentice Artist with the Santa Fe Opera.
Featured image at top: An illustration of the Cincinnati May Festival logo/Provided.
1
See a concert or show at CCM: Fall schedule of major events now available
August 15, 2023
Experience world-class performances by the next generation of performing and media artists at the University of Cincinnati College-Conservatory of Music (CCM)! The college's fall 2023 schedule of ticketed events is now available; tickets are on sale beginning 1 p.m. Tuesday, Aug. 15 through the CCM Box Office website.
2
CCM shares fall 2022 schedule of performances and public events
August 12, 2022
Audiences are invited to return to the University of Cincinnati College-Conservatory of Music's (CCM) concert halls and theaters to experience world-class performances and presentations by the next generation of performing and media artists! The college's fall 2022 schedule of free and ticketed events is now available. Tickets go on sale beginning on Monday, Aug. 22, through the CCM Box Office website.
3
CCM shares calendar of free and ticketed events
October 1, 2021
The University of Cincinnati College-Conservatory of Music presents more than 70 major events during its CCMONSTAGE fall 2021 performance series. Arts lovers can purchase single tickets online through the college's digital box office at ccmonstage.universitytickets.com. Tickets are on sale to the general public now.