UC's own takes on AI transparency
Empowering better decisions with eXplainable AI
In the challenging world of big data and artificial intelligence, a University of Cincinnati alumnus is helping to lead the charge for accountability and transparency in AI — a concept known as explainable artificial intelligence.
Javier Viaña is the co-founder of REZON, a platform that brings real-time explainability to AI. REZON shows the inner reasoning of existing AI so automated decision making is not only efficient but also fair and trustworthy.
Viaña earned his master and a PhD from the UC College of Engineering and Applied Science. His research focused on the development of explainable AI and fuzzy logic-based architectures in the Department of Aerospace Engineering (under the supervision of Professor Kelly Cohen), eventually leading him to the Massachusetts Institute of Technology, where he is a postdoc associate at the Kavli Institute of Astrophysics and Space Research. In his research, he aims to enhance AI transparency and transform the way it's designed today, as he discussed in his recent TEDx Boston Talk.
Viaña, Darren Baldwin, a Cincinnati-area startup builder, and Waldo Rabie, a Dayton, Ohio-area software engineer, decided to join forces to disrupt an AI field that is lacking supervision and reasoning capabilities.
An explanation without validity is worthless. REZON accurately and consistently proves the validity of an explanation to companies.
Javier Viaña UC alumnus and REZON co-founder
REZON helps organizations understand the rationale behind AI decisions, promotes transparency to mitigate bias and provides companies with actionable suggestions to obtain the desired outputs. Viaña illustrates this with the banking industry, where concerns have been raised about the potential for bias in lending-approval algorithms.
For example, REZON can host a bank's existing AI model for credit prediction on its secure platform, where clients receive immediate justifications for AI decisions and can identify possible biases in its reasoning. That's something other methods currently cannot achieve.
With these insights, banks can swiftly evaluate and adjust contributions that surpass a specific threshold, possibly indicating bias. This information also can clarify to a banking customer the grounds behind loan rejections and provide valuable guidance on securing approval in the future.
Furthermore, REZON is able to tell the bank the changes that need to be made by the final clients so that the loan is actually approved. This makes REZON one of the only platforms of explainable AI capable of providing actionable insights.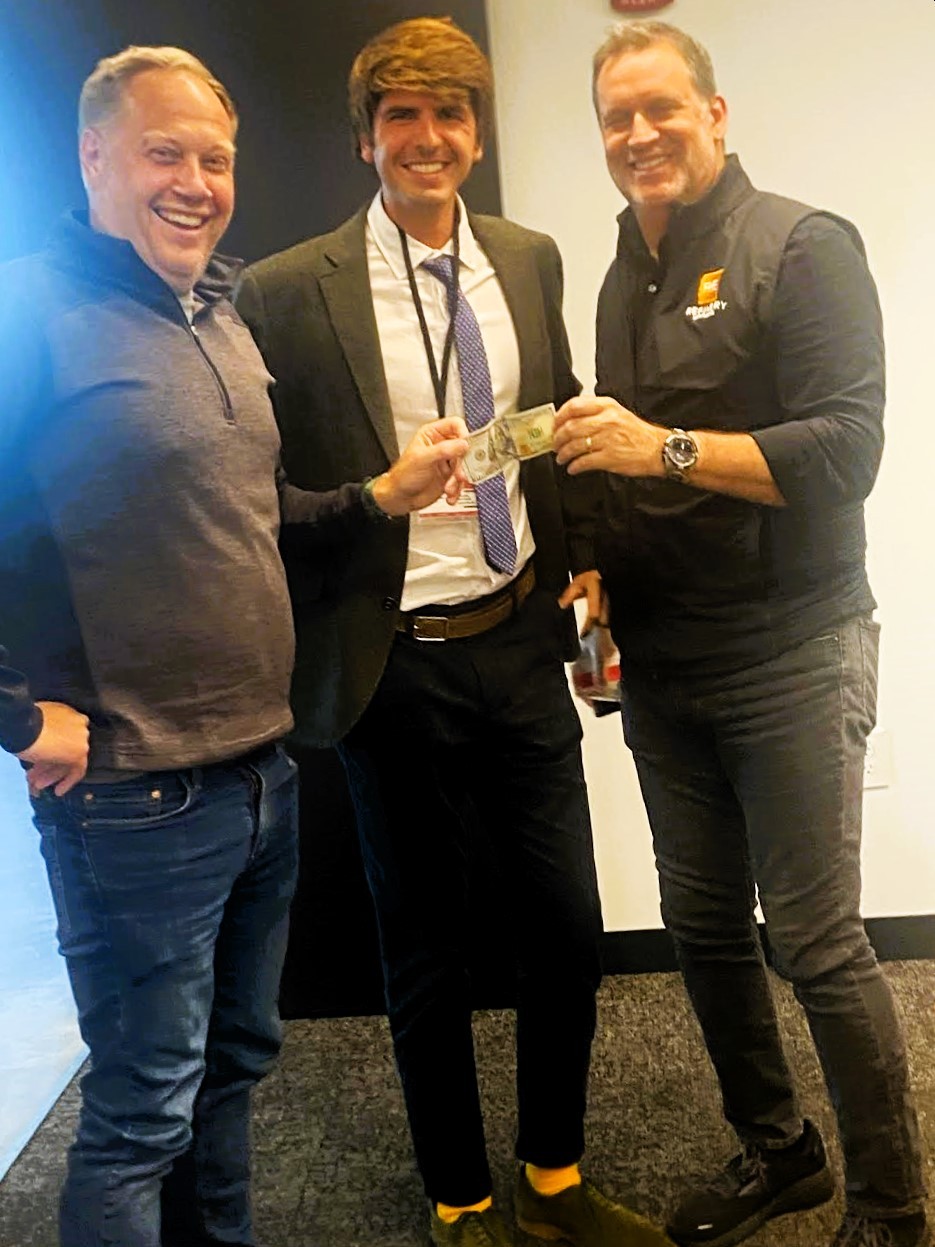 Ry Walker, a UC alumnus, the founder and CEO of Tembo — a partner in the 1819 Innovation Hub — and a co-founder of Cincinnati's tech unicorn Astronomer, is an investor and adviser for REZON. Walker established a valuable connection with UC's Center for Entrepreneurship and had the opportunity to network with some of the university's top talent.
It was during the grand opening of the Digital Futures building last year that he was introduced to Viaña. Walker said he was drawn to REZON's groundbreaking platform because of its ability to assess bias in the reasoning of neural networks, which previously has not been available.
To clarify the existing state of AI, Viaña uses the analogy of a black box. When shaken, you can only rely on the sounds it makes to predict what might be inside. Unfortunately, you cannot open it and directly examine its contents.
"REZON can open the black box of AI, exploring the neural network to provide immediate, valuable insights to companies," Viaña said. "An explanation without validity is worthless. REZON accurately and consistently proves the validity of an explanation to companies."

REZON's technology extends solutions to other models, including health care. Before REZON, health care administrators couldn't use AI due to privacy issues. However, the platform complies with protected patient data protocols. Neural frameworks accelerate the validation process for researchers, eliminating weeks or months of waiting to confirm their theories.
"In genetic testing, for example, the significance of instant, verifiable explanations empower researchers to comprehend their models sooner to make real-time predictions about disease-contributing genes, potentially leading to life-saving decisions in some cases," Viaña said.
Featured image at top: Javier Viaña.
Innovation Lives Here
The University of Cincinnati is leading public urban universities into a new era of innovation and impact. Our faculty, staff and students are saving lives, changing outcomes and bending the future in our city's direction. Next Lives Here.
2
Mastering the art of first impressions
March 30, 2023
As Cynthia Ozick, the American novelist, wrote, "Two things remain irretrievable: time and a first impression." That's especially true when introducing yourself to a possible investor. Ronald Meyers, associate professor of entrepreneurship in the University of Cincinnati's Carl H. Lindner College of Business, shares insights into teaser statements and pitches.
3
Venture Lab, Center for Entrepreneurship merge to boost innovation
December 1, 2022
The UC Venture Lab and the UC Center for Entrepreneurship will merge into a single unit. The newly integrated team will be led by Kate Harmon, executive director of the Center for Entrepreneurship and the El and Elaine Bourgraf Director of Entrepreneurship.