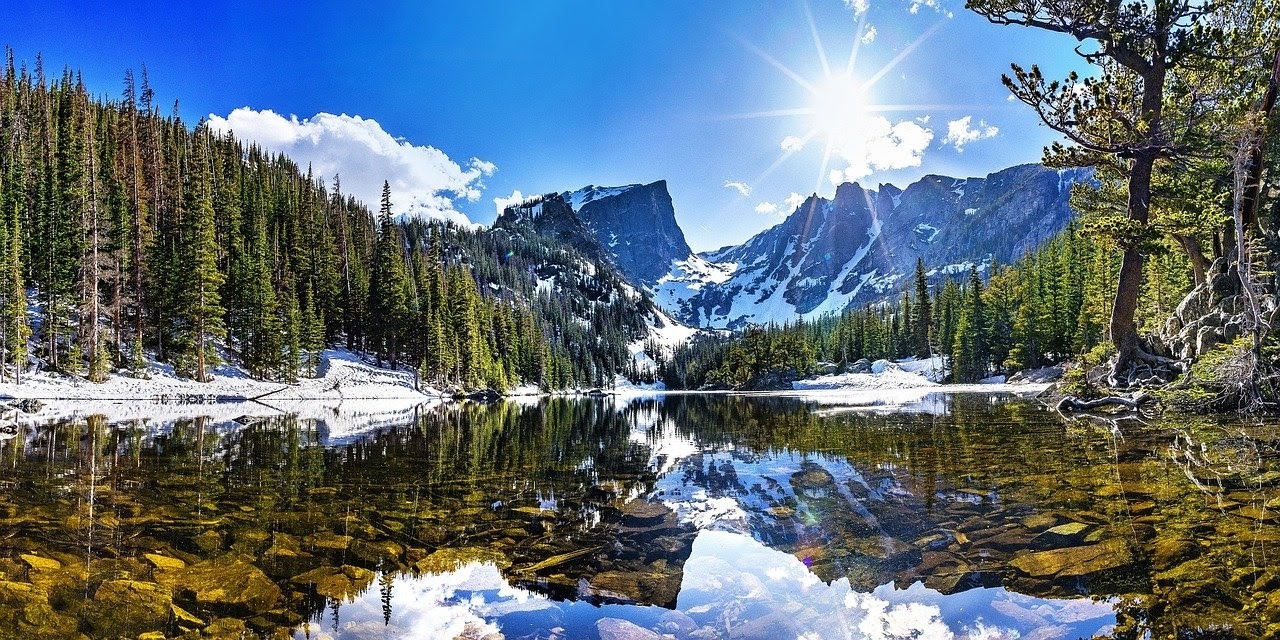 UC professor's award-winning book inspires documentary
Kristen Iversen's memoir explores nuclear safety, secrecy in Colorado
By Adam Cline
Kristen Iversen, an English professor at the University of Cincinnati's College of Arts and Sciences, is producing a documentary with Havey Pro Cinema based on her award-winning book "Full Body Burden: Growing Up in the Nuclear Shadow of Rocky Flats" (Broadway Books, 2012).
The memoir, which details Iversen's upbringing near the Rocky Flats Nuclear Weapons Plant in the 1960s, is "an intimate and deeply human memoir that shows why we should all be concerned about nuclear safety," and, "one of the most important stories of the nuclear era," according to New York Times bestselling author Rebecca Skloot.
The book has been chosen by more than 30 universities around the country for their Common Read Programs and has been used to teach ethics in government and policy.
'Most dangerous' in America
The Rocky Flats Nuclear Weapons Plant, located about 20 miles from Denver, was once deemed "the most dangerous building in America" by Mark Silverman, former U.S. Department of Energy manager at Rocky Flats.
In its 35 years of operation, it produced more than 70,000 plutonium triggers for nuclear weapons. These triggers initiate the explosion in nuclear weapons. Nuclear radiation is extremely harmful to the body. Just one of these triggers contains enough plutonium particulate to kill every person on Earth.
Plutonium has a half-life of 24,100 years. According to the International Agency for Research on Cancer, plutonium exposure increases the risk of lung, liver and bone cancer. Iversen says the effects of plutonium won't just affect her and her immediate family but will affect the Colorado community for generations to come.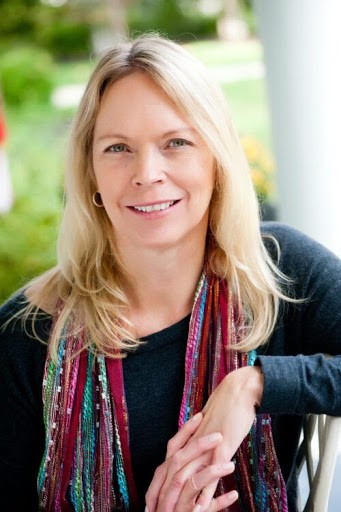 Iversen grew up and lived in the Rocky Flats area for most of her life. She still visits her cabin in the Sangre de Cristo Mountains to write. Years ago Iversen and many of her friends worked at the Rocky Flats plant.
Iversen worked as an administrative assistant at the plant for about a year. Engineers, project managers and directors of the plant would give Iversen updates about the plant's activities as well as details on accidents, spills and mistakes. Iversen's job was to compile this information into a readable report to be sent off to other nuclear facilities such as Los Alamos National Laboratory and governmental agencies such as the Nuclear Regulatory Commission in Washington, D.C.
Iversen stresses the plant operated in complete secrecy for a long time. The plant was owned by the Atomic Energy Commission (AEC) with day-to-day operations that were managed by the Dow Chemical Company, manufacturer of the popular household cleanser Scrubbing Bubbles among other commercial products.
Due to legislation enacted by the AEC, they were not obligated to share details of what was happening at the plant. Because of this secrecy, there was no environmental regulation the plant was required to comply with. This resulted in ongoing environmental contamination and health effects in the local population to the present day.
"Even people who worked at the plant did not know what was really going on. Workers in one section of the plant would not know what workers in another section were doing, and they also often were not aware of what they were being exposed to," says Iversen. Iversen said "Full Body Burden" was an intense investigative process that took her 10 years to complete. The process of writing the book had a psychological toll on her.
For me, as a writer, there was the psychological aspect of just getting up the guts to write this book and tell the whole story.
Kristen Iversen, UC English professor
"I had been raised with the idea Rocky Flats is something you do not talk about, no matter what. The workers were forbidden to talk about what they did," Iversen says.
Employees who worked at the plant for 20 to 30 years would come home from the plant and not be allowed to talk about what they did at work that day, she says.
"That was very, very common," she says. "For me, as a writer, there was the psychological aspect of just getting up the guts to write this book and tell the whole story."

The plant eventually shut down following an FBI and EPA raid called "Operation Desert Glow" in 1989 that uncovered extensive environmental contamination. The plant operators pleaded guilty to environmental crimes and paid a record $18 million fine.
"It was a shock to me to realize that we had been lied to over and over again, and the area was not safe," Iversen says. "The plant was not safe and is not safe. The plant is closed now, and there is a 'wildlife refuge' there;" Iversen says, "but it's not a safe area."
In 2007, the U.S. Fish and Wildlife Service established the Rocky Flats National Wildlife Refuge, opening most of the former weapons site for public recreation.
As part of the Superfund cleanup, contractors dug monitoring wells to ensure that polluted groundwater does not reach sources of public drinking water. 
Even with many events getting postponed and schedules getting delayed around the country due to COVID-19 concerns, Iversen, executive producer of the "Full Body Burden" documentary, says they are moving right along on schedule. A production timeline on the film's website expects the documentary to release this year. The team at Havey Pro Cinema has been doing interviews "constantly" over this last fall and spring, she says.
Iversen says the documentary will be much like her book, featuring facts and historical elements with human faces and stories to explain it.
"What I wanted to do with my book was to tell the story of Rocky Flats from as many different perspectives as possible," she says. "I could probably write 10 more books just based on all of the things I had to leave out of mine that I could only just kind of touch on."
One particularly interesting interview that will appear in the documentary was with Daniel Ellsberg, who released the Pentagon Papers to the press in 1971. The Pentagon Papers were a set of classified documents that detailed the U.S. government's decisionmaking in the Vietnam War. The Pentagon Papers showed insight into how the Kennedy, Johnson and Nixon administrations operated and resulted in the Supreme Court ruling that the First Amendment permitted the news media to publish the government secrets.
Ellsberg has been involved with Rocky Flats for a long time, beginning with early protests at the site in the '70s. Iversen says Ellsberg is an important part of her story. He was a part of a public advocacy group called the Rocky Flats Truth Force that fought to learn more about the public health and safety risks the plant posed to the neighboring community.
Ellsberg, 89, is energetic, amazing, smart and articulate, she says.

According to Iversen, Ellsberg "has always advocated for truth and transparency out there which has been hard to get."
Although no release date has been set, the film will premiere in Denver. Iversen eventually hopes to show it near the Uptown campus at the Esquire Theatre on Ludlow Avenue.

Iversen has co-edited two books that will release this fall; "Doom with a View: Historical and Cultural Contexts of the Rocky Flats Nuclear Weapons Plant" will release in early August and "Don't Look Now: Things We Wish We Hadn't Seen" will release in October. Iversen is also in the final stages of writing a literary biography on Nikola Tesla that took her eight years of research. Iversen will travel to Norway in the winter to teach at the University of Bergen as part of the Fulbright Scholar Program.
In online reviews, some readers say "Full Body Burden" shows government cannot be trusted. Iversen says she can see why some people feel that way, but that's not her takeaway.
"Ultimately, the book really is about secrecy and silencing and the cost of silencing at the level of family, community, state and beyond. We paid a great price for that secrecy," Iversen says.
Her documentary and book draw attention to the national and international importance of the Rocky Flats Plant. Iversen believes the area is still not safe.
"We are still dealing with the legacy of Rocky Flats. There are ongoing political issues, ongoing environmental issues and ongoing health issues in a big way. People are still getting sick out there," she says. "It's a very difficult situation that we have not been very willing to face."

Featured image at top: Rocky Mountain National Park in Colorado. Photo/Pixabay
1
Cincinnati Edition: U.S. joins a growing number of governments...
March 24, 2023
TikTok has 1.5 million users in the United States, and is currently under review by the U.S. congress. The Chinese company has been accused of aggregating data for nefarious purposes, as it is ultimately controlled by the Chinese Communist Party. Cyber security expert Richard Harknett was a guest speaker on "Cincinnati Edition" to discuss measures that might be, or should be, taken to protect Americans privacy and national security
2
What is Mathematical Sciences?
March 24, 2023
Misconceptions can arise when it comes to pursuing a mathematics degree. It is commonly assumed that undergraduates studying mathematics are on the path to becoming math teachers or professors, but this is not always the case. The mathematics department at the University of Cincinnati's College of Arts and Sciences, for instance, equips students with the skills and knowledge needed for a diverse array of careers, such as biomathematical researcher and cryptographer.
3
Narrowing the digital divide for health care
March 24, 2023
Many parts of rural America with less access to health care also have limited broadband internet that could help them take advantage of increasingly popular online health services.
Debug
Query for this