Combating 'chemobrain' with music
UC colleges collaborate, develop app to look at music therapy's impact on the brain after cancer
Music as medicine has become a more widely adopted concept over the years and considered as complementary therapy for a number of health issues.
However, University of Cincinnati's Soma Sengupta, MD, PhD, wondered specifically how it could help patients with neurocognitive problems.
Sengupta, an associate professor of neurology at UC, UC Health neuro-oncologist and co-director of the UC Gardner Neuroscience Institute's Brain Tumor Center, organized a meeting of the minds with experts across disciplines to come up with a solution for one particular problem: "chemobrain."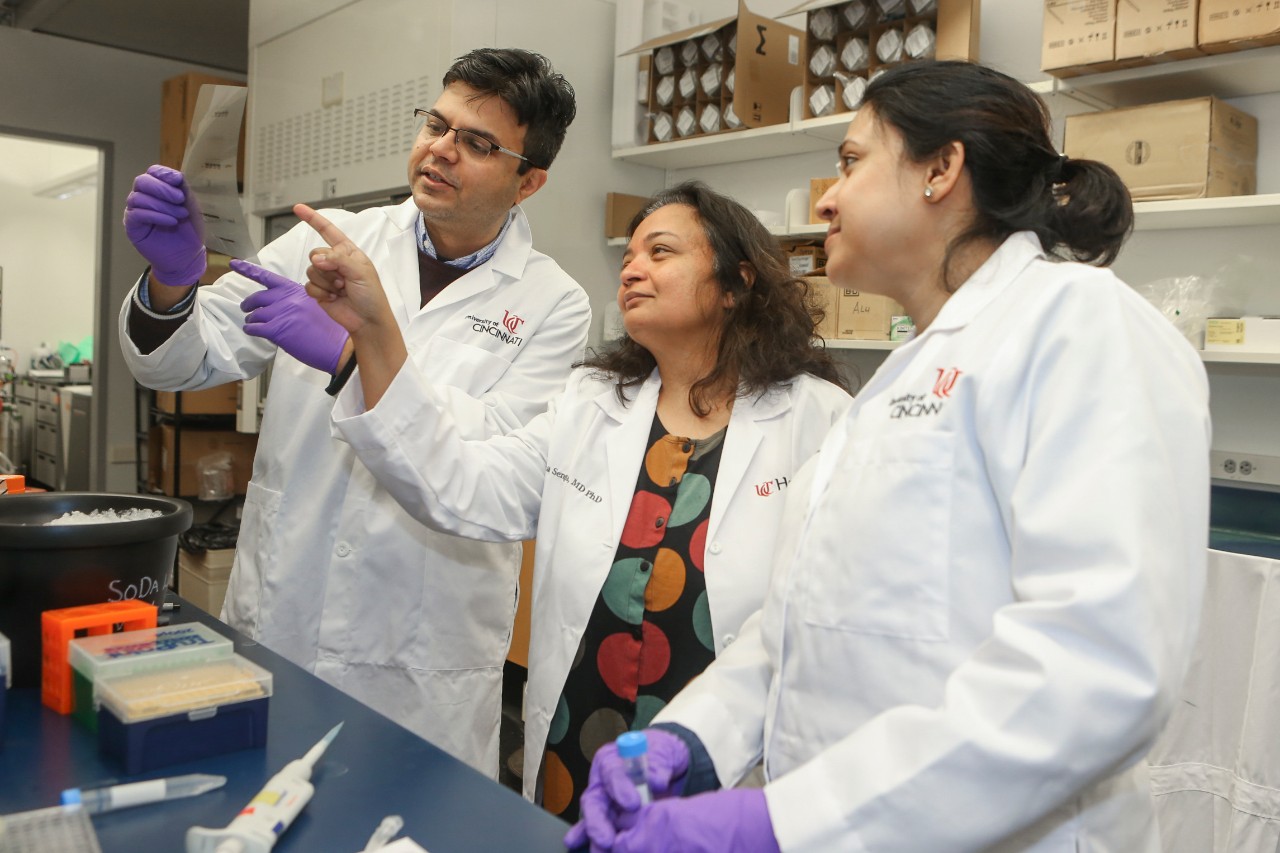 "'Brain fog or 'chemobrain' can impact memory, comprehension or speech, and it often lingers, making it difficult to carry out even some of the most basic everyday activities and greatly decreases overall quality of life," Sengupta says. "I've always been interested in music therapy as a treatment modality for patients who have experienced other types of neurotrauma, like stroke, as well as those who are living with Alzheimer's disease."
She says that one of her former mentors at Harvard University, Gottfried Schlaug, used music therapy and imaging with his stroke patients.
"I wanted to extend this option to cancer patients, who are living with neurocognitive issues due to their treatments and who even live with metastatic disease," adds Sengupta, who is also the Harold C. Schott Endowed Chair of Molecular Therapeutics. "I reached out to my UC colleague Rhonna Shatz, who has done work in this area, to brainstorm ways to improve quality of life for all patients who experience neurodegenerative effects from cancer or cancer treatment."
Shatz, DO, specializes in memory disorders as part of the Neuroscience Institute. The two physician scientists determined they needed an objective measure to determine how helpful music therapy was for neurologic complications.
They came up with an idea: an app for a smartphone or tablet — something that could be controlled to measure how listening to or creating music could help people experiencing these problems. But designers were needed to execute it.  
That's when Sengupta was connected with experts at the UC College of Design, Architecture, Art, and Planning (DAAP), and specifically Claudia Rebola, PhD, to meld design and technology and bring the idea to life.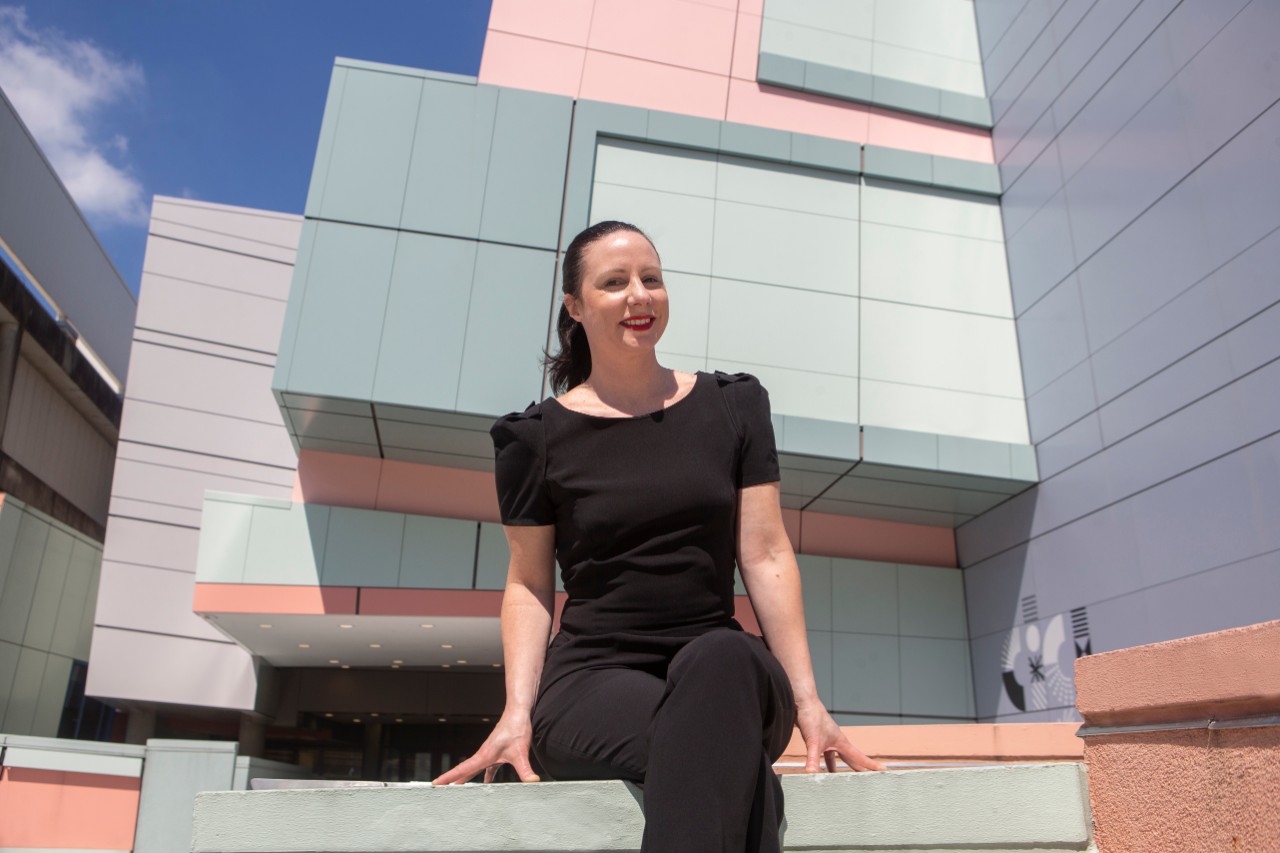 "I was ready to jump in immediately, brainstorming solutions as interventions for cancer survivors," says Rebola, associate dean for research and associate professor in industrial design for DAAP. "I am always fascinated by ways to embrace the creative disciplines to help people and improve their well-being and quality of life through the use of design."

Rebola and her team, which includes graduate design student and engineer Ryan Norton, came up with the Active Receptive Music for Cancer patients (ARMCAN) program, an interactive music therapy app that will be used two ways: 1. A streaming-type music app allowing patients to listen and enjoy music of any genre or 2. A music creation app allowing patients to co-produce new tracks by adding sounds over the main score. In both cases, patients will listen or create for 15 minutes daily. Ten patients, five in each subgroup, will be assessed in the pilot study, which will take place over the course of 18 months.
"Patients will be randomized to be in either the Active Music condition — creating group — or the Receptive Music condition — listening group," says Sengupta.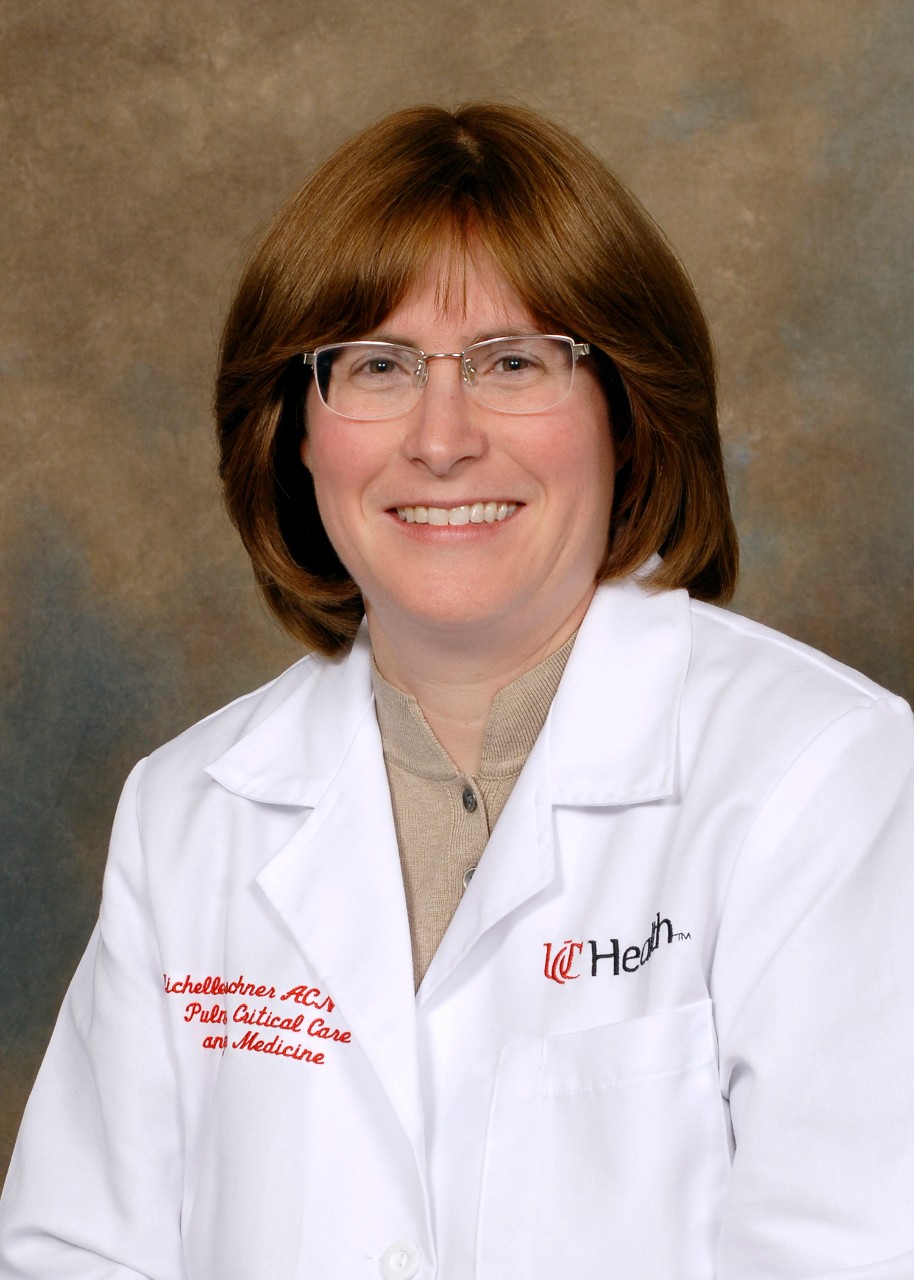 Rebola says the app is still being refined, but they hope to begin trials soon, specifically looking at patients who are undergoing treatment for breast cancer.

"I don't think people quite understand how many cognitive issues are associated with treatment for cancer," says Michelle Kirschner, MSN, director of Program Development for Survivorship and Supportive Services at the University of Cincinnati Cancer Center, who is also involved in this collaborative study. "Chemotherapy and radiation, while lifesaving in some cases, take their toll on patients, and in particular, patients who undergo treatment for breast cancer have an abnormally high rate of worsening cognitive issues.

"Our team is in charge of creating a cognitive assessment pathway for patients from diagnosis, throughout treatment and beyond, and we don't have many options to help when they are struggling with cognitive problems. This is why, when Dr. Sengupta came to us as partners, we were so excited to be involved."
Patients will be evaluated by the research team using approved neurofunction assessment tests and surveys; additionally, they will undergo MRI scans at six, 12 and 18 months to see how their brain is physically changing with intervention. 
"We are fusing our disciplines to find the right interventions for these patients, and we are excited to involve neuroradiologists, like Dr. Abdelkader Mahammedi, in this important research as well," says Sengupta, referring to the assistant professor of radiology at UC and a UC Health neuroradiologist. "Sometimes, it is difficult to assess cognitive impairment in patients by using surveys and assessments alone. The imaging will be a concrete way to see if this therapy is working."
It's exciting to showcase how a collaboration like this could result in a solution for a problem that impacts millions of people.
Claudia Rebola, PhD
Sengupta is hoping for additional pilot funding to assist with this research, and she is hoping to expand the study to include other academic health centers eventually, as well. She presented this concept at the ECOG-ACRIN Cancer Research Group's Brain Tumor Working Group, which involved researchers from universities including Stanford, Emory, Johns Hopkins and others, on Aug. 7. 

"This is a truly unique collaboration," she says. "By combining all of our areas of expertise, we might find a tool to help patients with a number of neurocognitive issues that don't currently have other effective options."
"It's exciting to showcase how a collaboration like this could result in a solution for a problem that impacts millions of people," Rebola adds. "There are no other studies to my knowledge that involve an app like this, uniquely developed by researchers at UC, which is a true marriage of medicine with art and technology."
Featured photo of ARMCan app in use courtesy of Claudia Rebola, PhD. 
Next Lives Here
The University of Cincinnati is classified as a Research 1 institution by the Carnegie Commission and is ranked in the National Science Foundation's Top-35 public research universities. UC's graduate students and faculty investigate problems and innovate solutions with real-world impact. Next Lives Here.
1
WVXU: Health benefits and risks to recreational marijuana
December 1, 2023
The University of Cincinnati's LaTrice Montgomery joined WVXU's Cincinnati Edition to discuss the potential health benefits and harms associated with expanded cannabis access after Ohio voters approved legalizing recreational marijuana in the November election.
2
Local 12: New research could help treat cocaine use disorder by...
December 1, 2023
New research out of the University of Cincinnati takes a different approach to cocaine addiction. Local 12 produced a story on the study, interviewing lead researcher Andrew Norman, PhD, of the Department of Pharmacology and Systems Physiology at the UC College of Medicine.
3
Clean Earth Rovers cofounders named to Forbes 30 Under 30 list
November 30, 2023
A pair of graduates of the University of Cincinnati's Venture Lab program were recognized as being among the top entrepreneurs in North America as part of the 2024 Forbes 30 Under 30 list. Clean Earth Rovers cofounders Michael Arens and David Constantine were named to the 13th annual Forbes 30 Under 30 list in the energy category.
Debug
Query for this