Photo gallery: UC prepares for return to campus
The UC community has readied classroom and campus life spaces for fall term
Classrooms and other public spaces around the University of Cincinnati campus have been readied for the new academic year in order to safeguard health and safety. A variety of tools and materials like plexiglass barriers, cleaning kits, hand sanitizer stations, reconfigured spaces and furniture, signage and more are combined with countless personal and behavioral practices.
Want to put it in perspective:
UC has recently purchased and placed more than 6,400 gallons of hand sanitizer around campus. That's over a pint per student.
More than 3,200 gallons of disenfectant, combined with nearly 4,400 cases of paper towels were recently purchased for cleaning purposes. If rolled out, these paper towels would stretch from UC to Seattle.

Below are photos from the Carl H. Lindner College of Business, Tangeman University Center, Campus Recreation Center and Marian Spencer Hall, but you can find much more information in UC's Return to Campus Guide. There, you can find out about:
Adjusted calendar and staggered move-ins, and virtual events to reduce risk.
Facilities enhancements, like 1,000 hand sanitizer dispensers which have been installed throughout campus, located at building entrances and elevator lobbies.
Hand-sanitizer bottle refill stations have been installed in high-traffic buildings.
Water systems have been operated, maintained and tested to ensure safe drinking water.
HVAC systems have been maintained and are operating to meet American Society of Heating, Refrigerating and Air-Conditioning Engineers guidelines.
Additional air filtration units have been added in residence hall rooms where students share a bedroom. 
Adjusted spacing and options for carry-out and dine-in food service.

Enhanced cleaning in residence halls with community bathrooms, enhanced cleaning on Bearcat transportation, etc.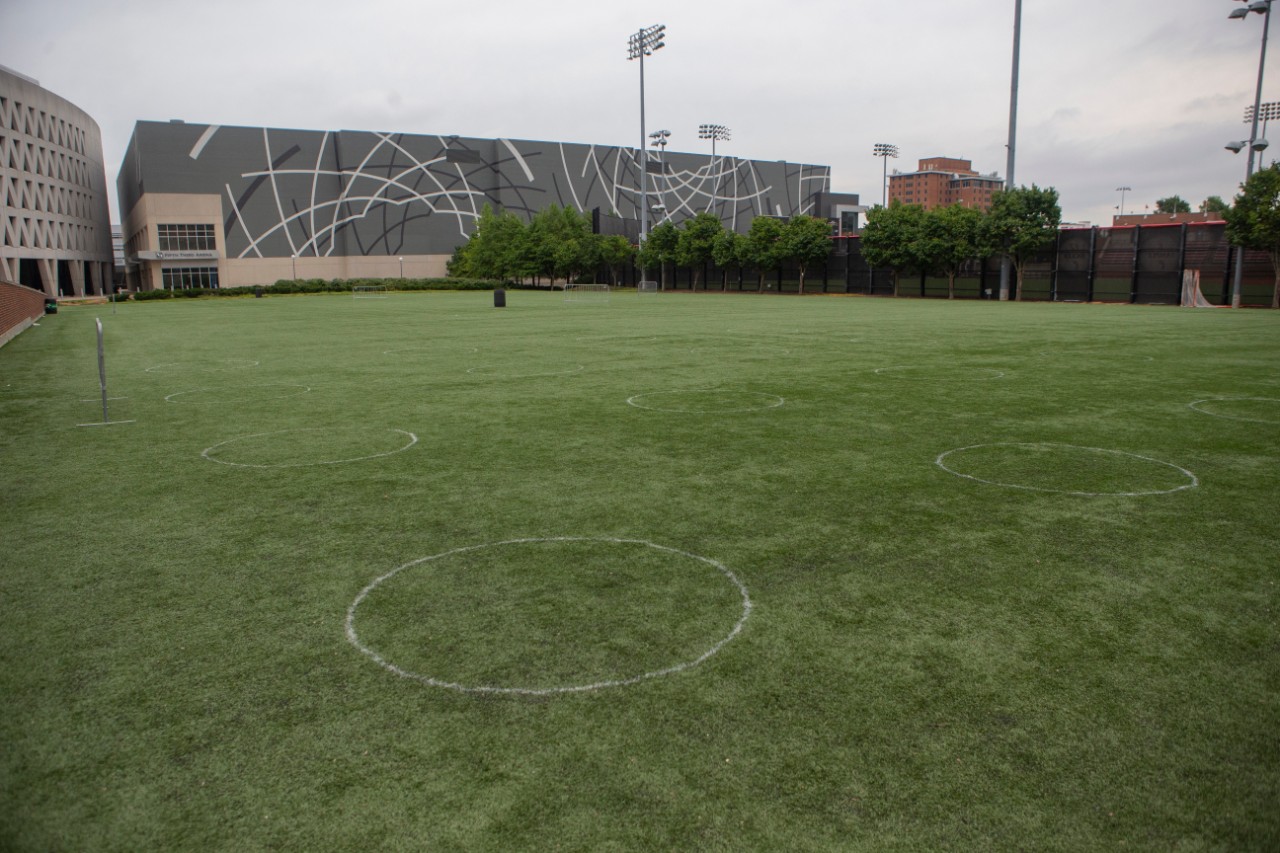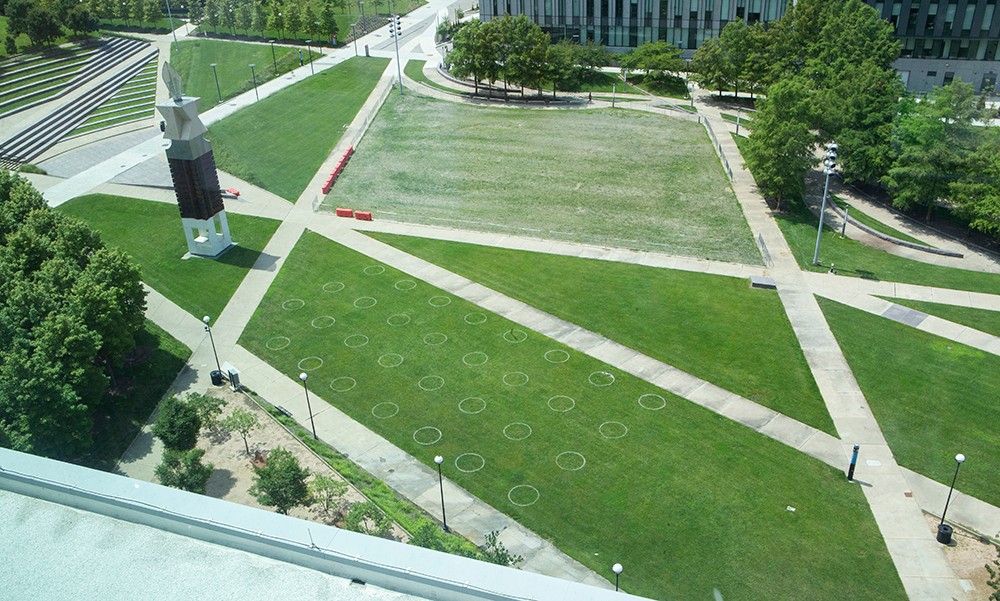 Carl H. Lindner College of Business
The Carl H. Linder College of Business as well as the Starbucks Café housed within the college have prepared in advance for the return to campus. For instance, the college will make use of its 14 largest classrooms for in-person instruction. Other classrooms will be opened for independent study by students. All of these learning spaces carry detailed, easy-to-identify decals on floors, chairs, tables, desks and other furniture directing users where to sit in order to socially distance. All spaces include cleaning kits, allowing users to clean any spaces upon entering or leaving, and directional signage provides for one-way foot traffic to help avoid risk of infection.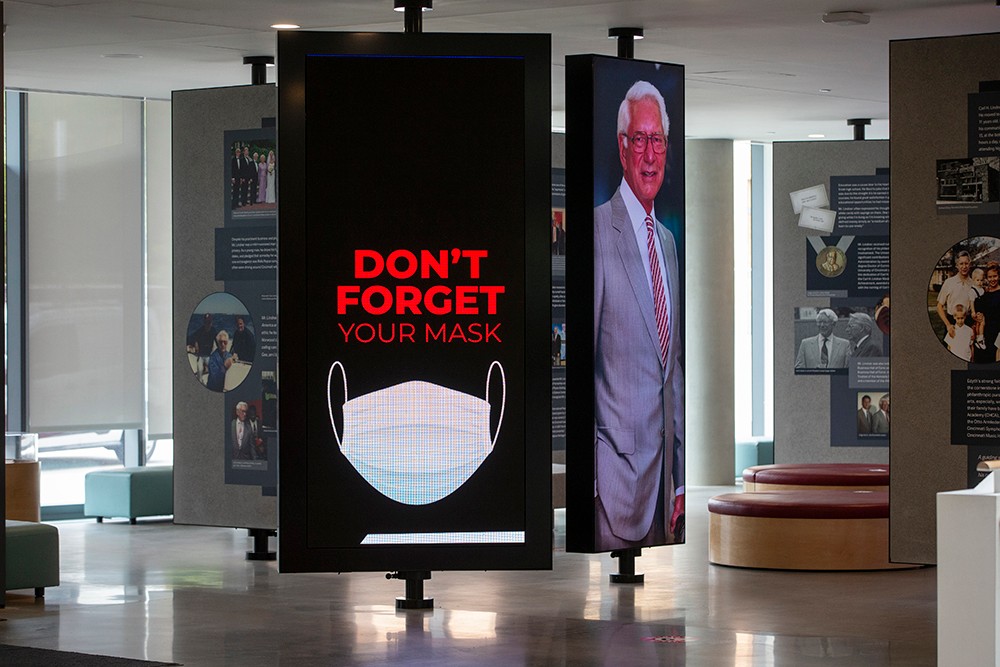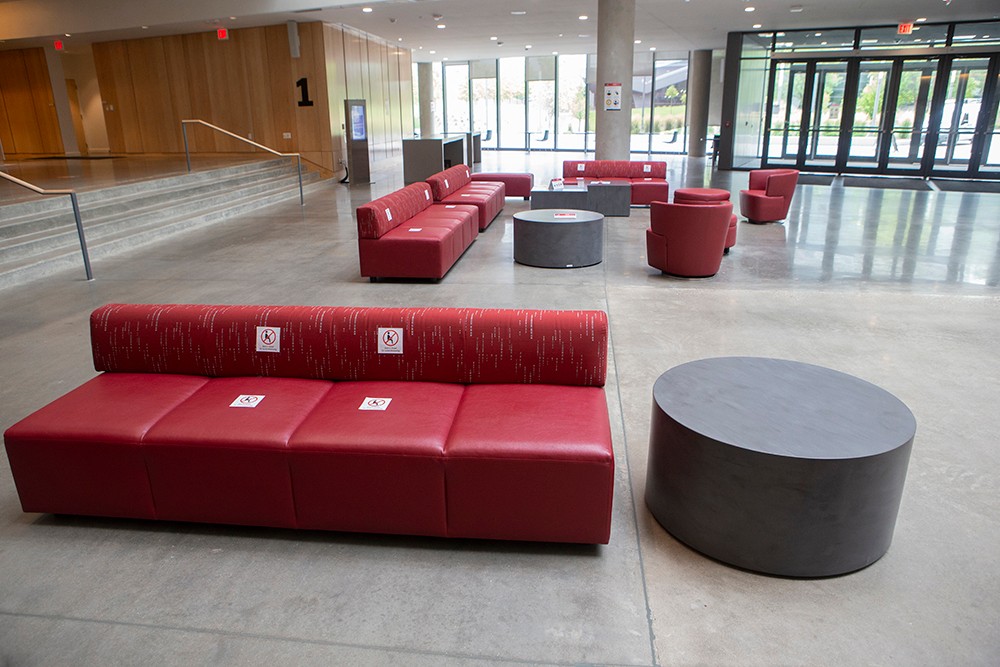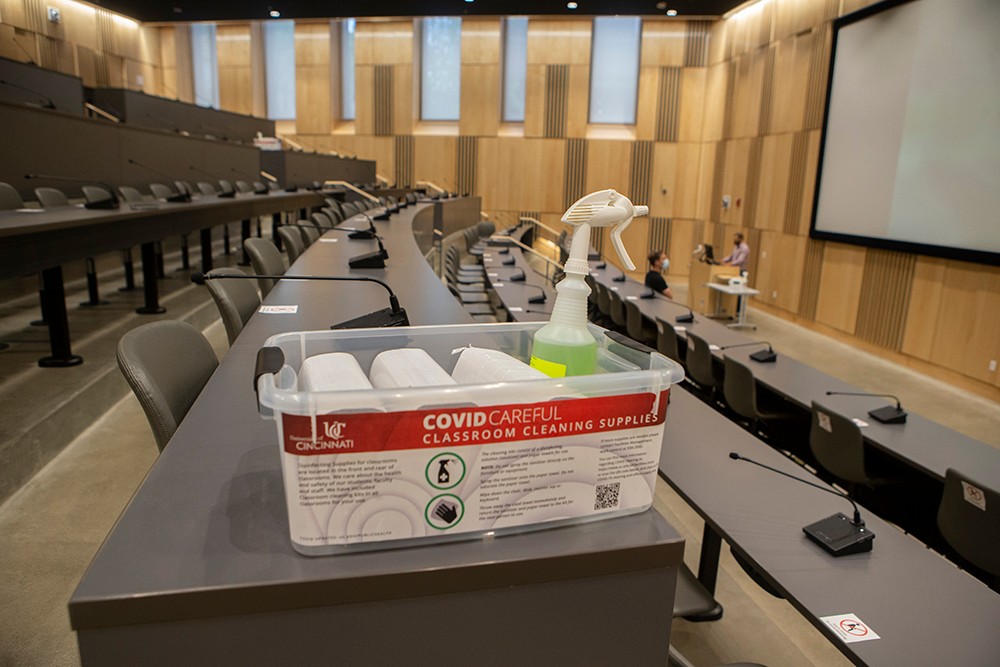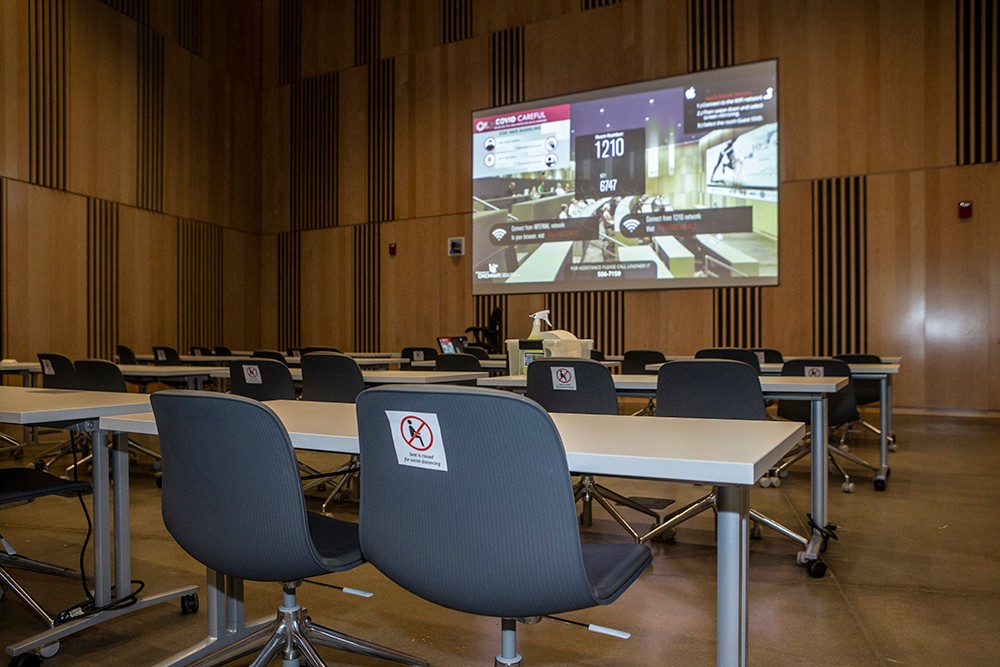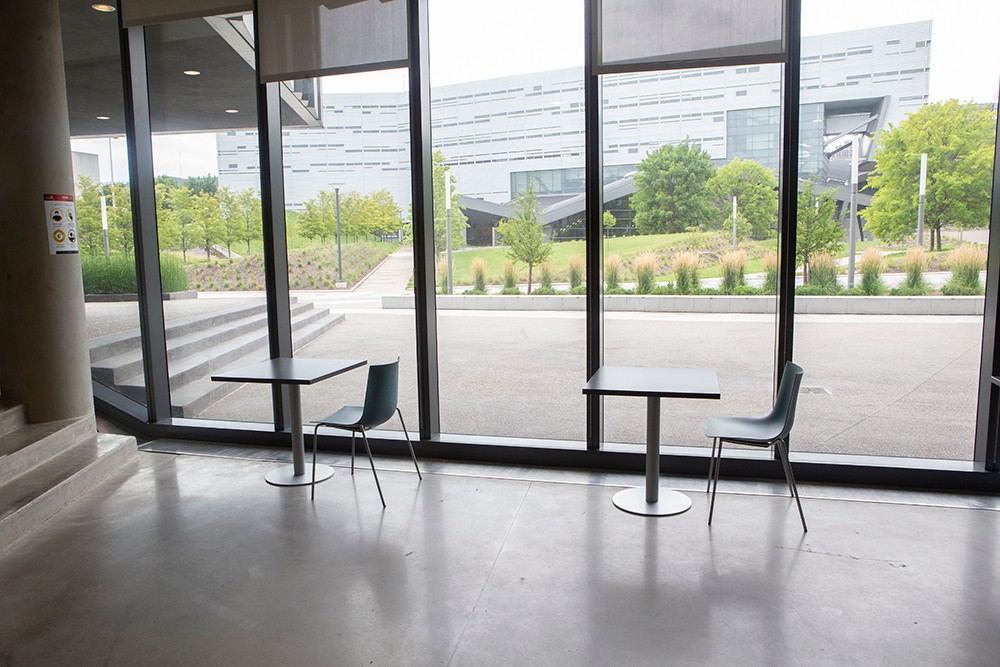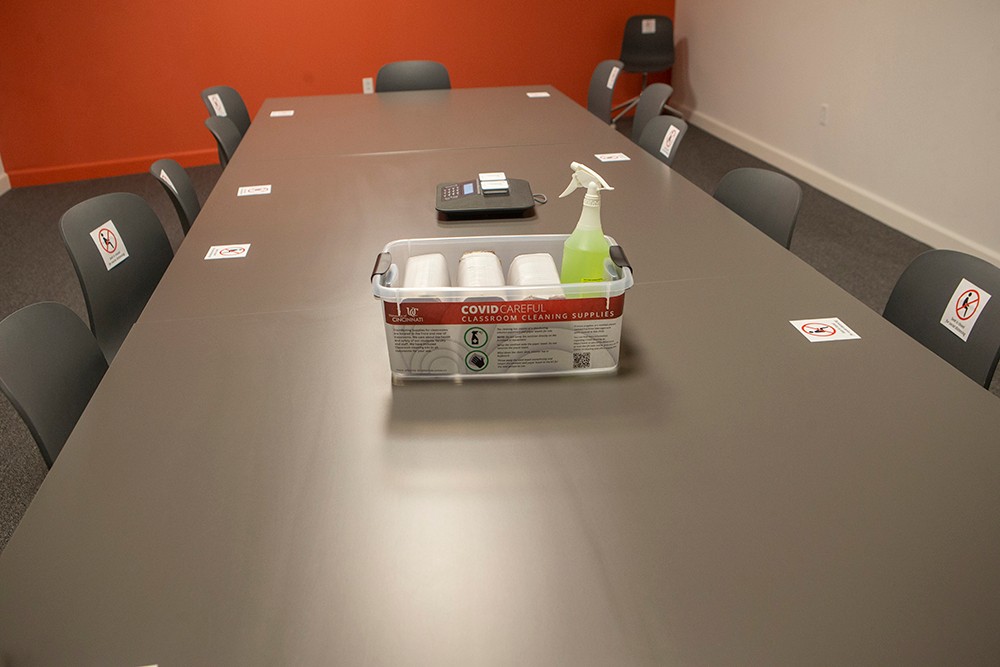 Tangeman University Center
As the main campus life center for students, TUC has been prepared by staff in advance of the return to campus. Efforts include plexiglass barriers for the staffed information desk, bookstore counters / registers and food service counters. Furniture in lobby areas and gathering spaces in Great Hall and 400 A, B, C are spaced out at six-feet intervals. Furniture, e.g., in the food court, is also marked in order to help patrons to maintain social distance.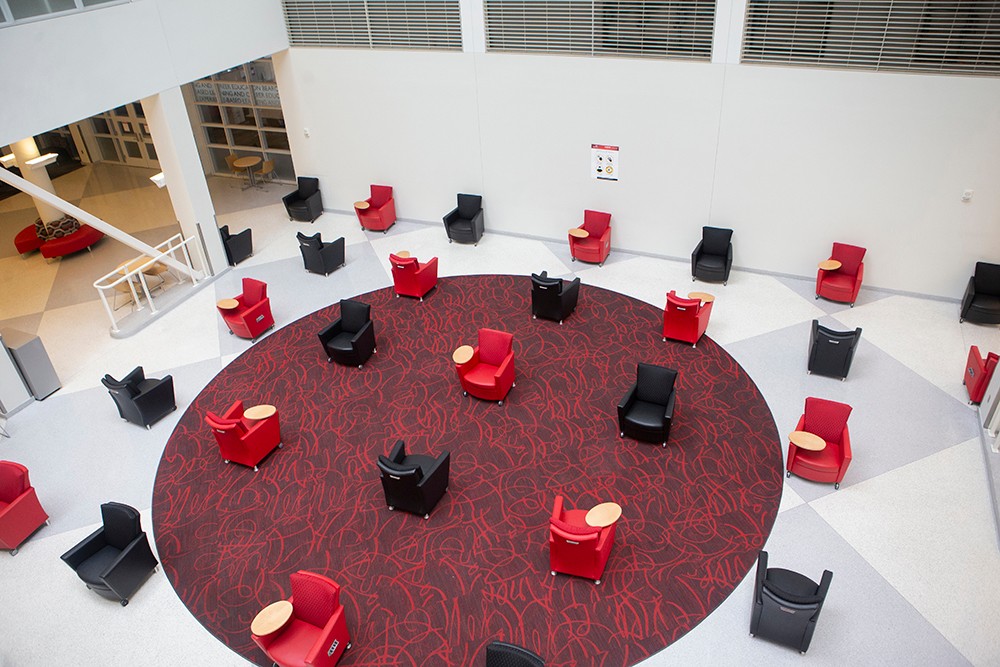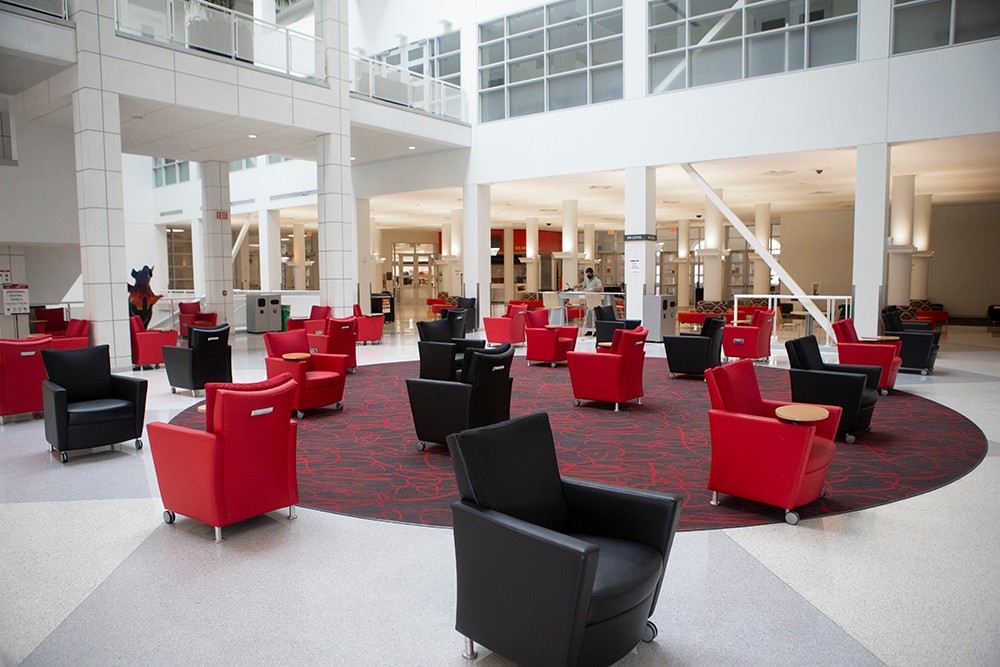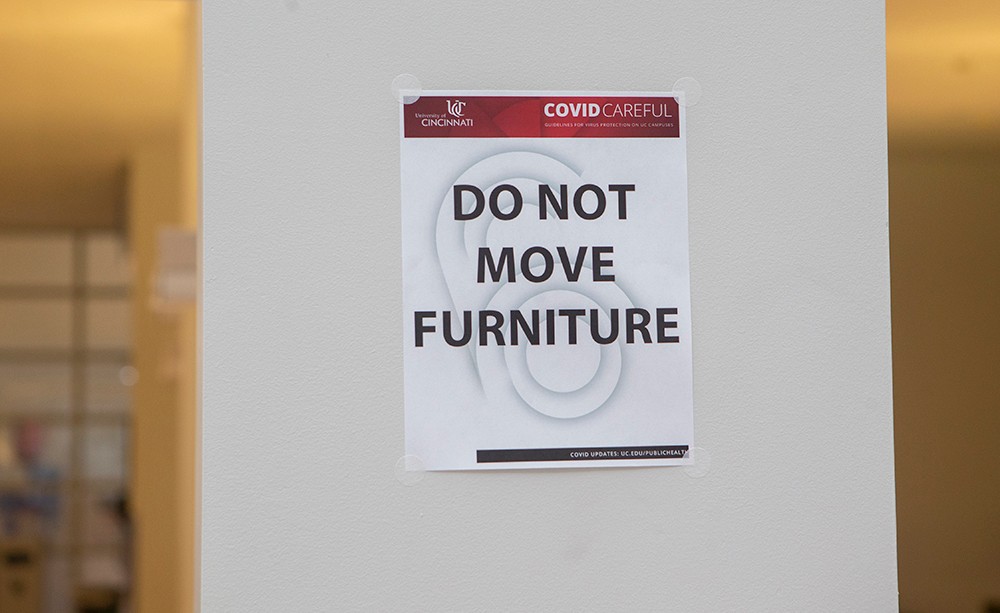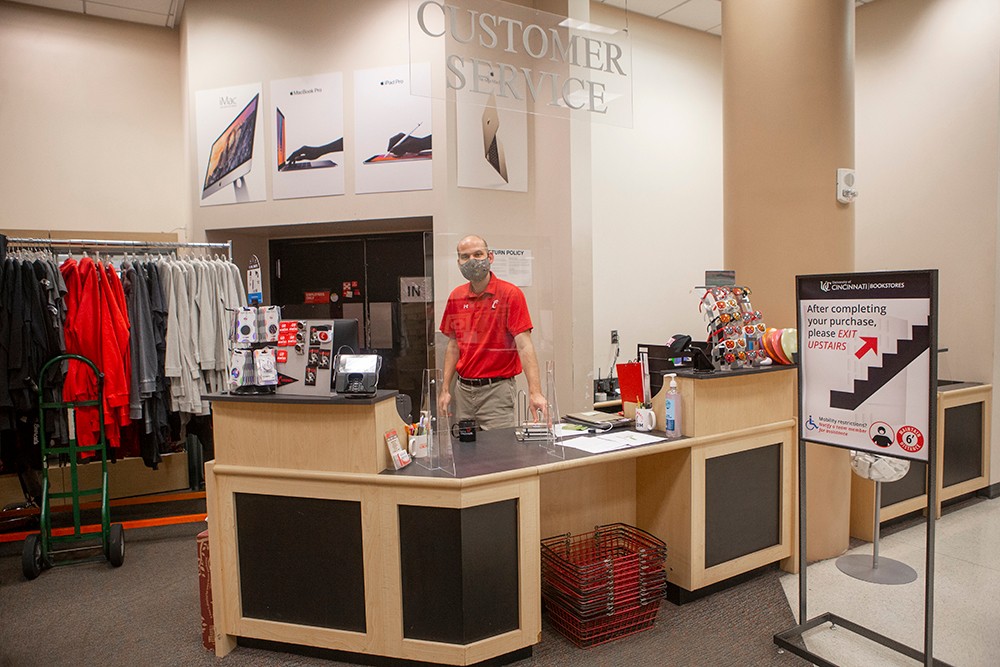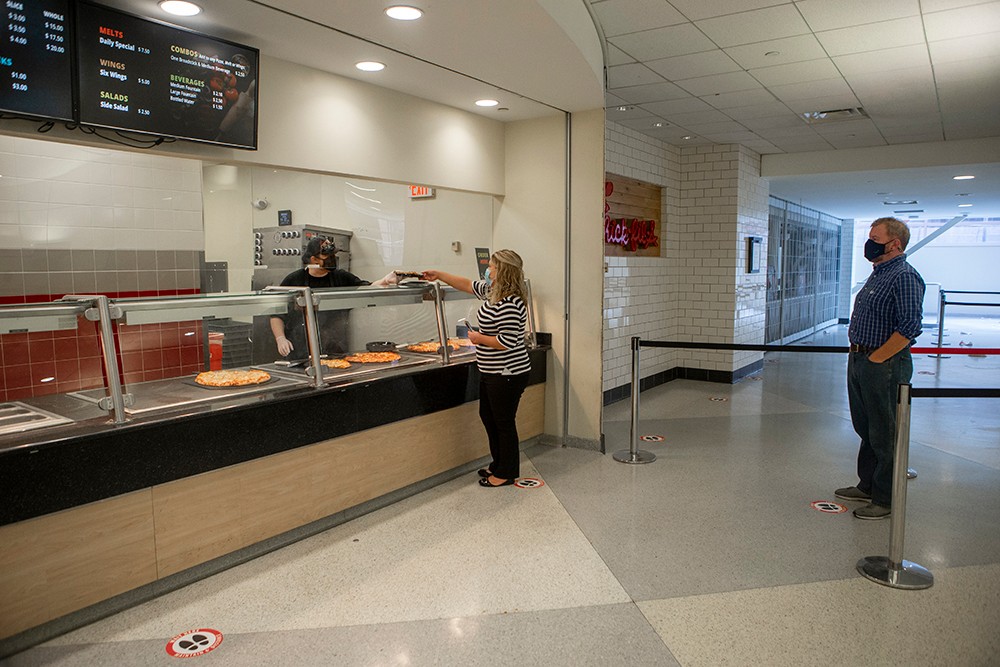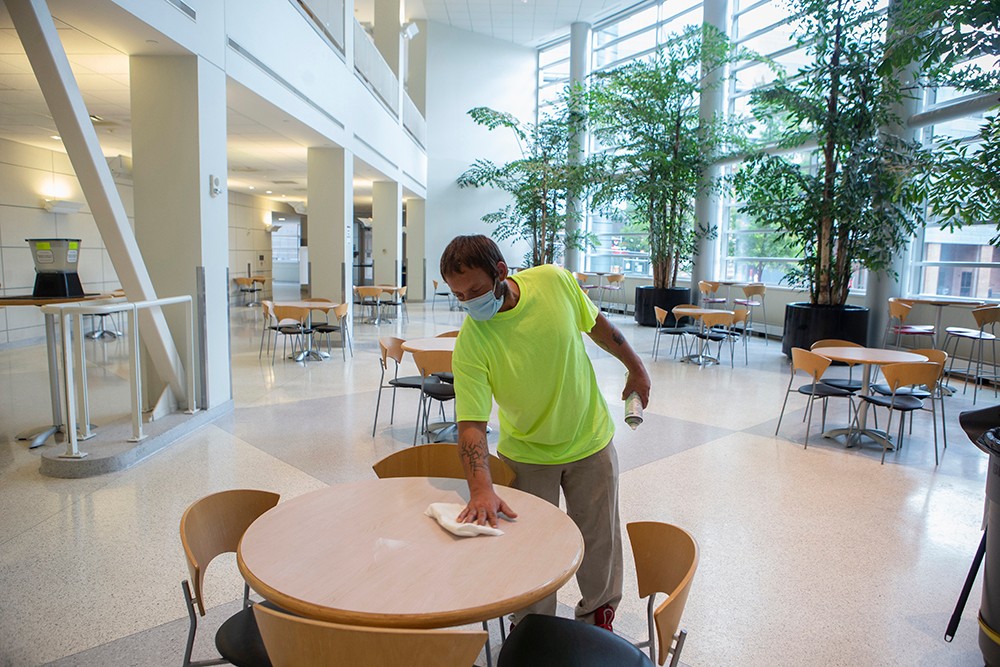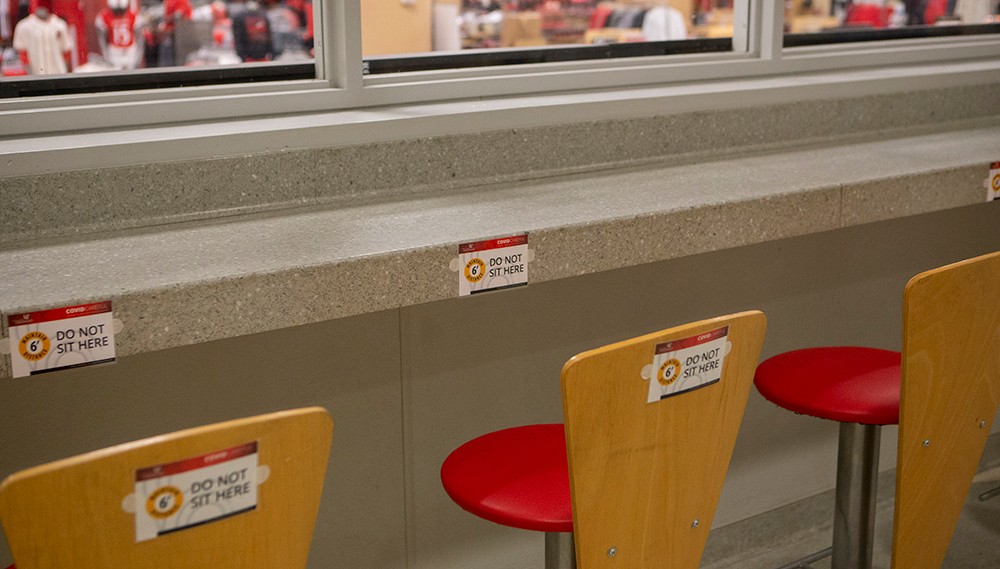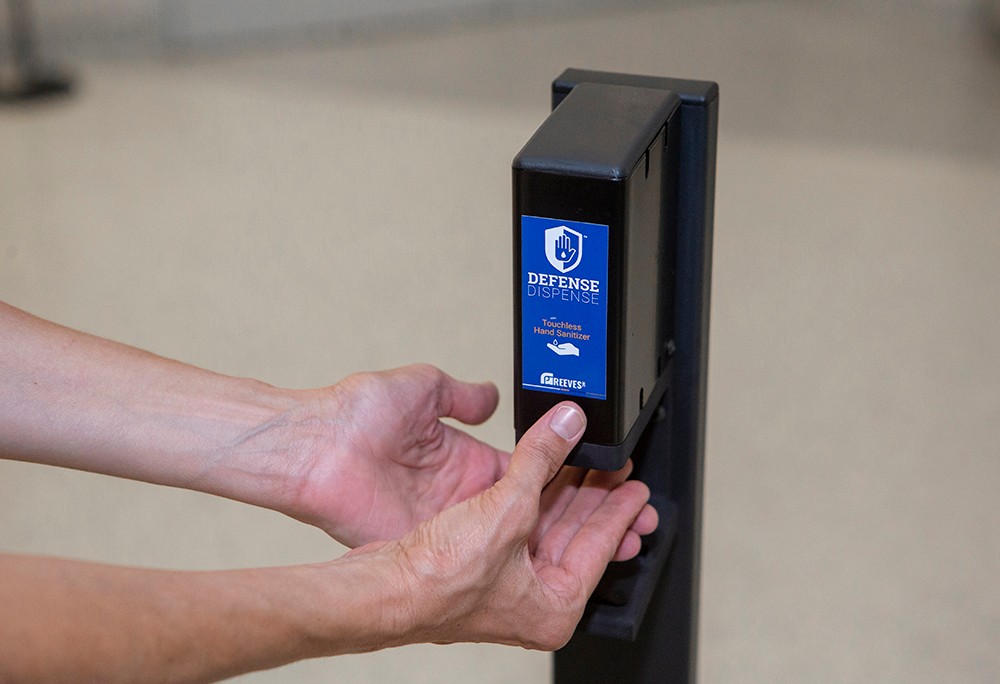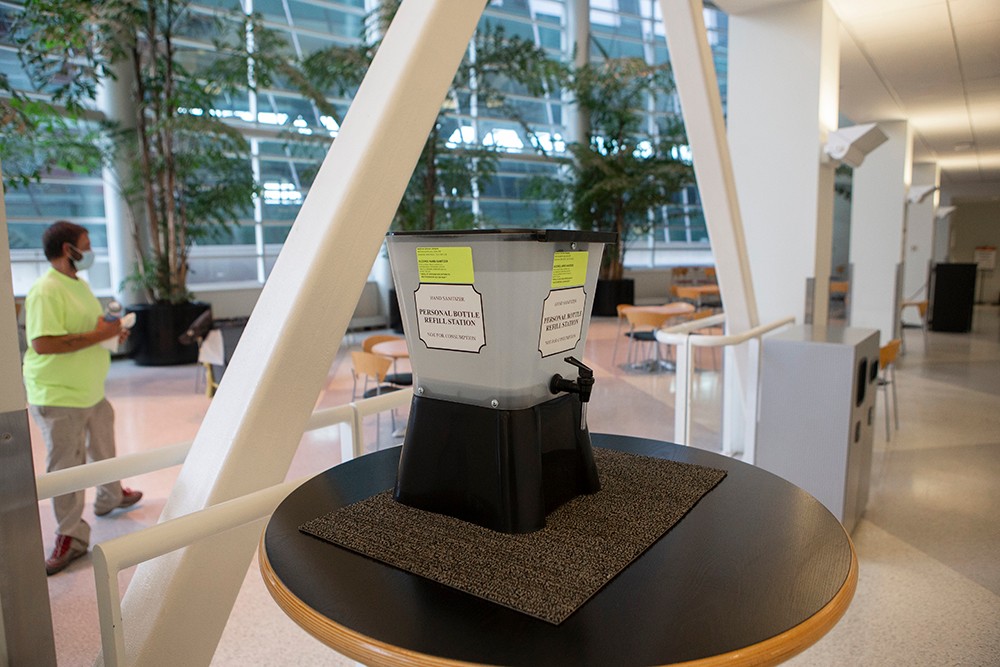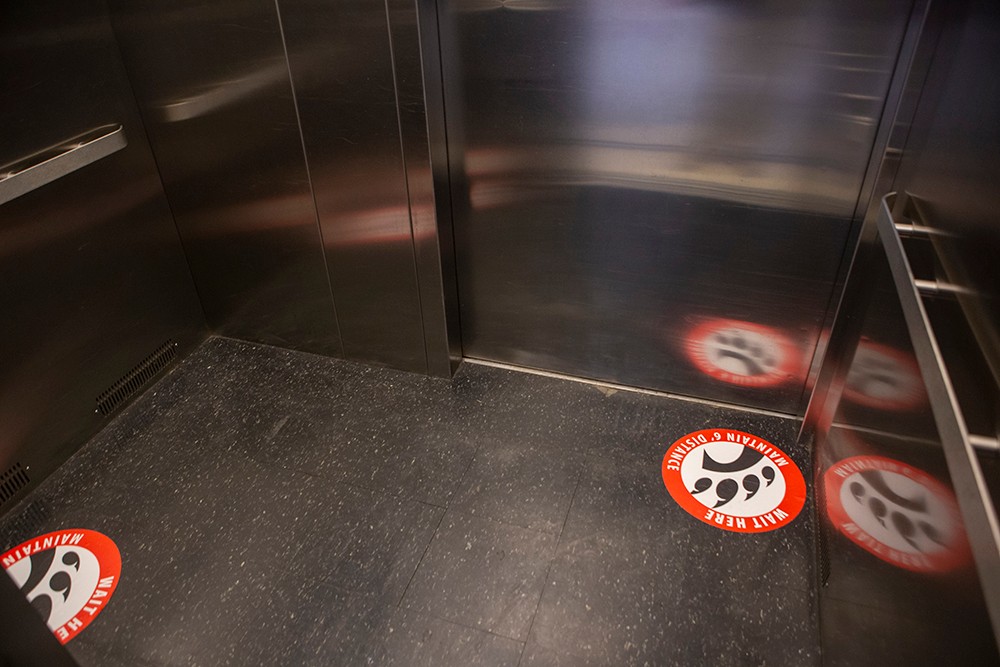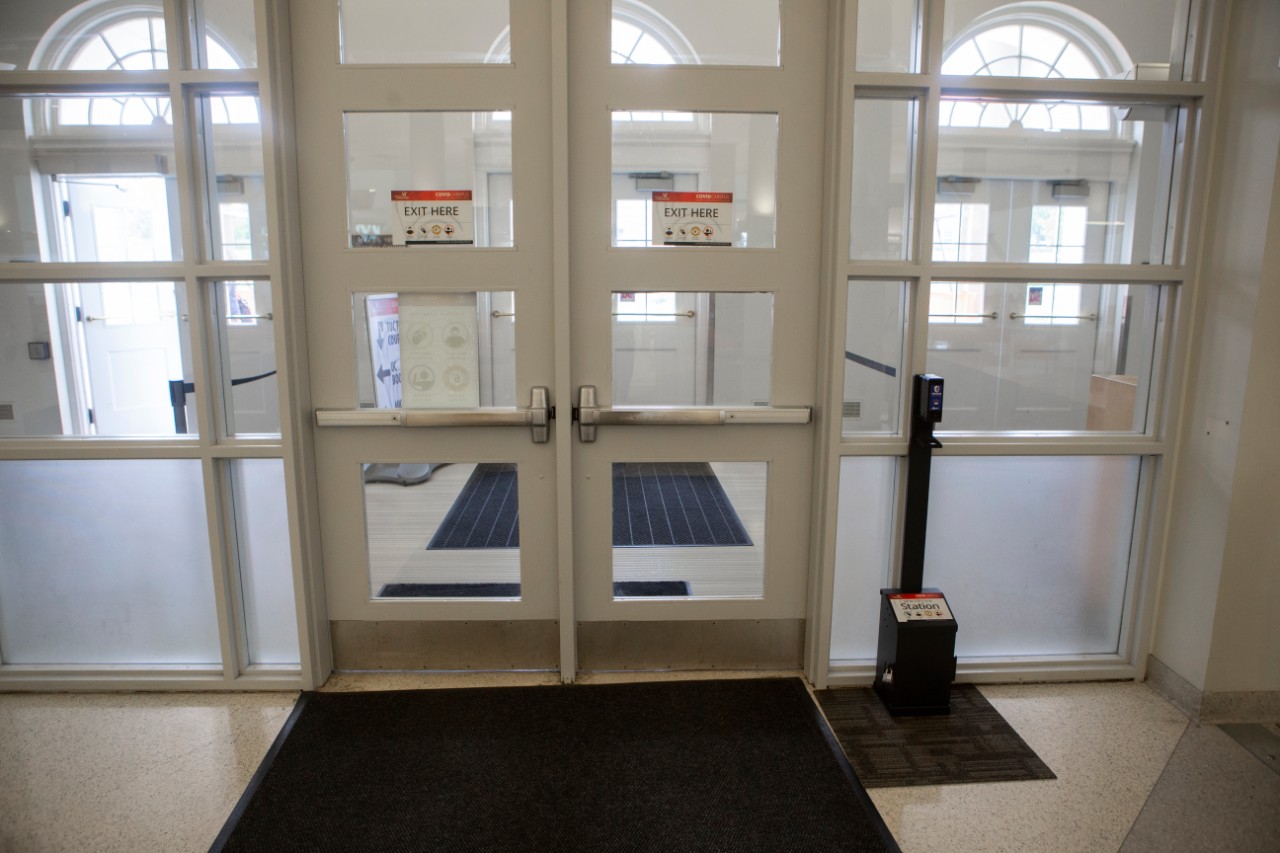 See more about the reservation system for access to the center and use of facility limitations for fall term. These use limitations will include reduced hours to allow for cleaning, including the cleaning of restrooms each hour, combined with spacing of exercise equipment. CRC use will be limited to students, faculty and staff.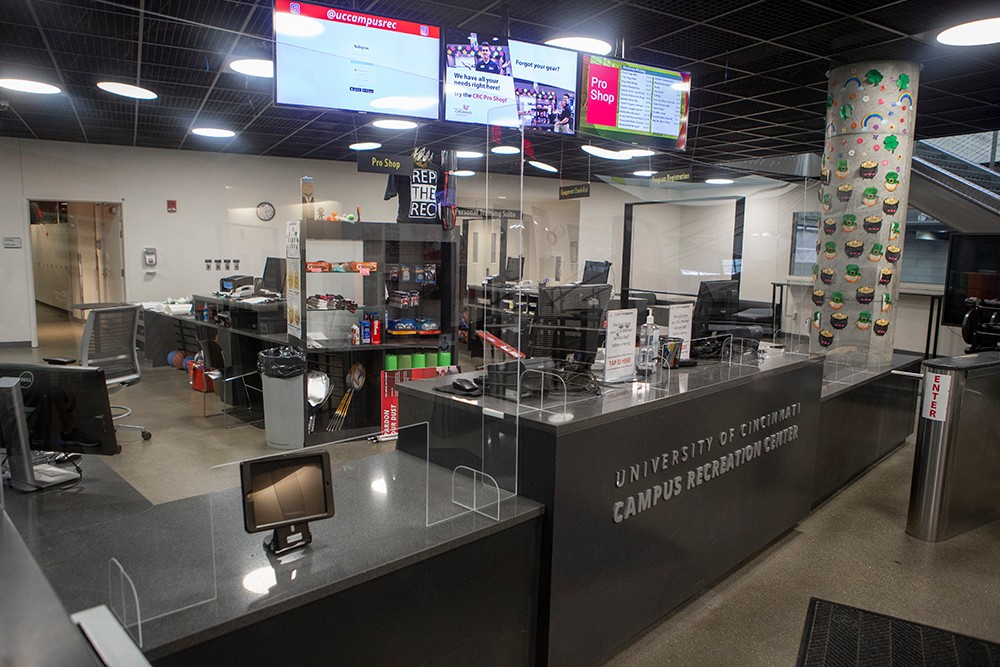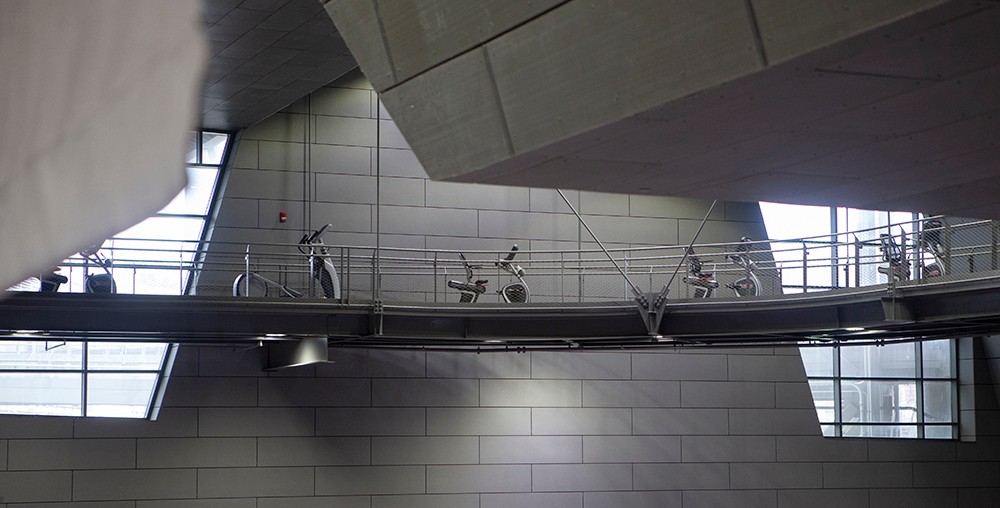 Read more about adaptations to UC Housing in the Return to Campus Guide. These adaptations include additional air filtration units for use in bedrooms with more than one occupant as an added safeguard to HVAC systems, which are maintained and operate to meet American Society of Heating, Refrigerating and Air-Conditioning Engineers guidelines.
Another example: As a health and safety measure, the standard Guest Policy for UC Housing ​is currently be​ing adapted ​​in order to reduce contagion and exposure among residents. Upon move-in and through the first weeks of the fall term, only residents of each room will be permitted in assigned rooms; no in-room or overnight guests will be allowed.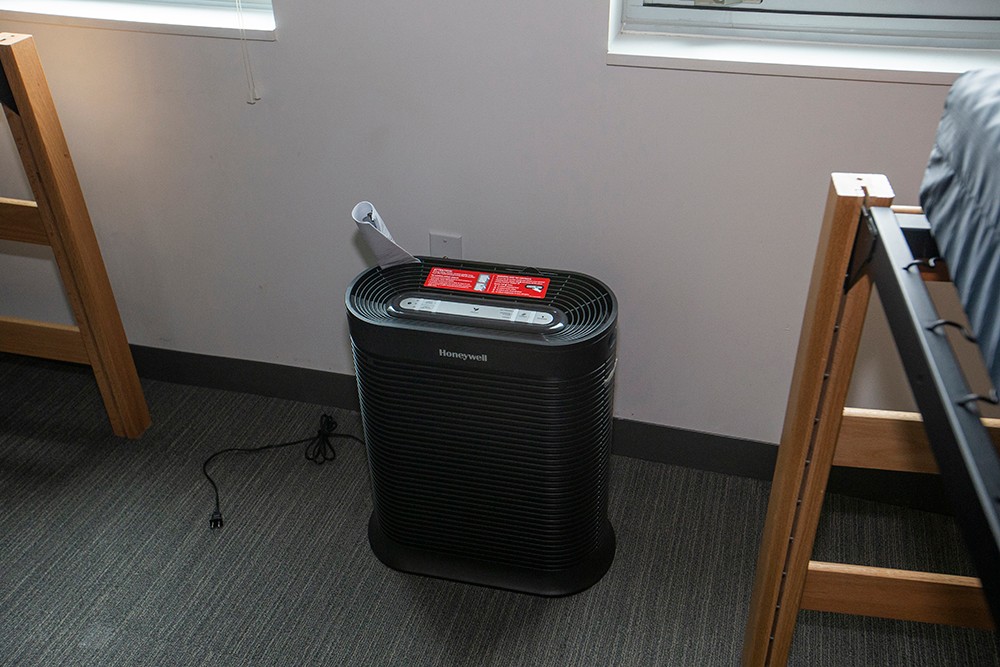 Featured top image of Campus Services' staff rearranging seating in a Tangeman University Center lobby, spacing chairs six feet apart. Photo/Joe Fuqua/UC Creative + Brand.