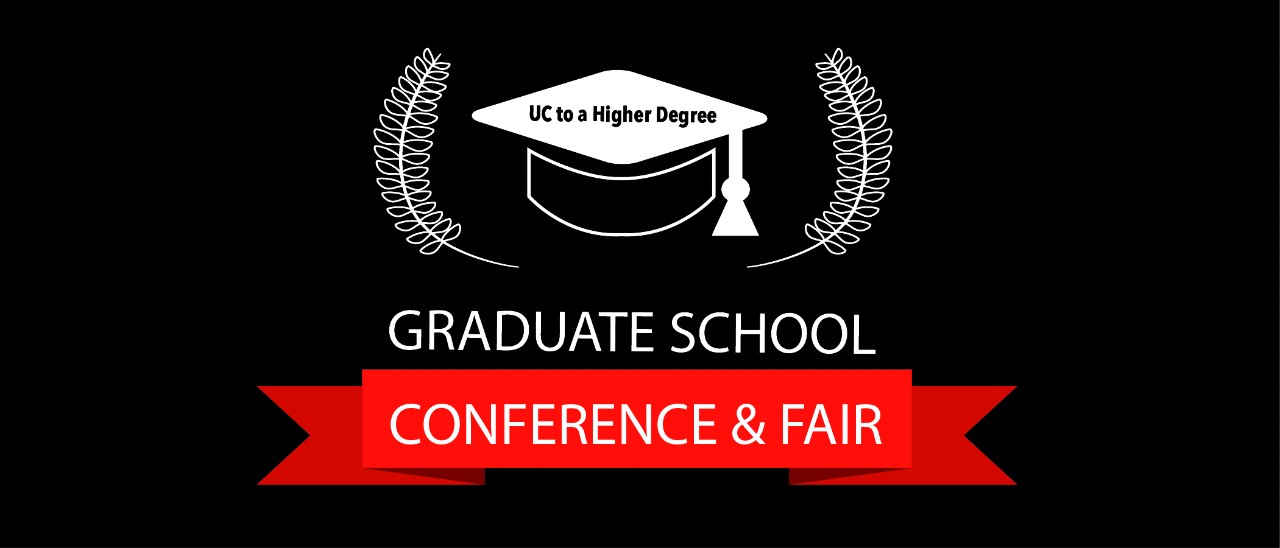 Save the Date: Graduate School Conference & Fair March 8
UC staff interested in graduate programs are encouraged to attend the UC Graduate School Conference & Fair on Friday, March 8, 2019 from 9 a.m. to 4 p.m.
UC's Graduate School is hosting a conference for undergraduate students, tristate university students and returning adults considering graduate education.
The event will be held Friday, March 8, 2019 from 9 a.m. to 4 p.m. on the fourth floor of the Tangeman University Center. 

Participants can explore UC graduate programs, learn tips and tricks for preparing for graduate school and discover funding options and graduate resources.
"The sessions provide attendees opportunities to learn about graduate education and meet with graduate program representatives," says Amy Robinson, program manager, graduate school recruitment.  "Our Keynote Speaker, Suzanne Orgega, president of the council of graduate schools, will disucuss benefits of graduate education."
The conference will culminate with a Graduate School Fair to include UC College recruiters and external university recruiters. 
The event is FREE and participants receive a complimentary meal and welcome gift!
Contact  amy.robinson@uc.edu with questions.
1
WVXU: Health benefits and risks to recreational marijuana
December 1, 2023
The University of Cincinnati's LaTrice Montgomery joined WVXU's Cincinnati Edition to discuss the potential health benefits and harms associated with expanded cannabis access after Ohio voters approved legalizing recreational marijuana in the November election.
3
Local 12 highlights Pancreatic Cancer Awareness Month
November 27, 2023
Local 12 recently spoke with the University of Cincinnati's Andrew Waters and Pancreatic Cancer Action Network volunteers to discuss ongoing pancreatic cancer research and funding support during Pancreatic Cancer Awareness Month.
Debug
Query for this