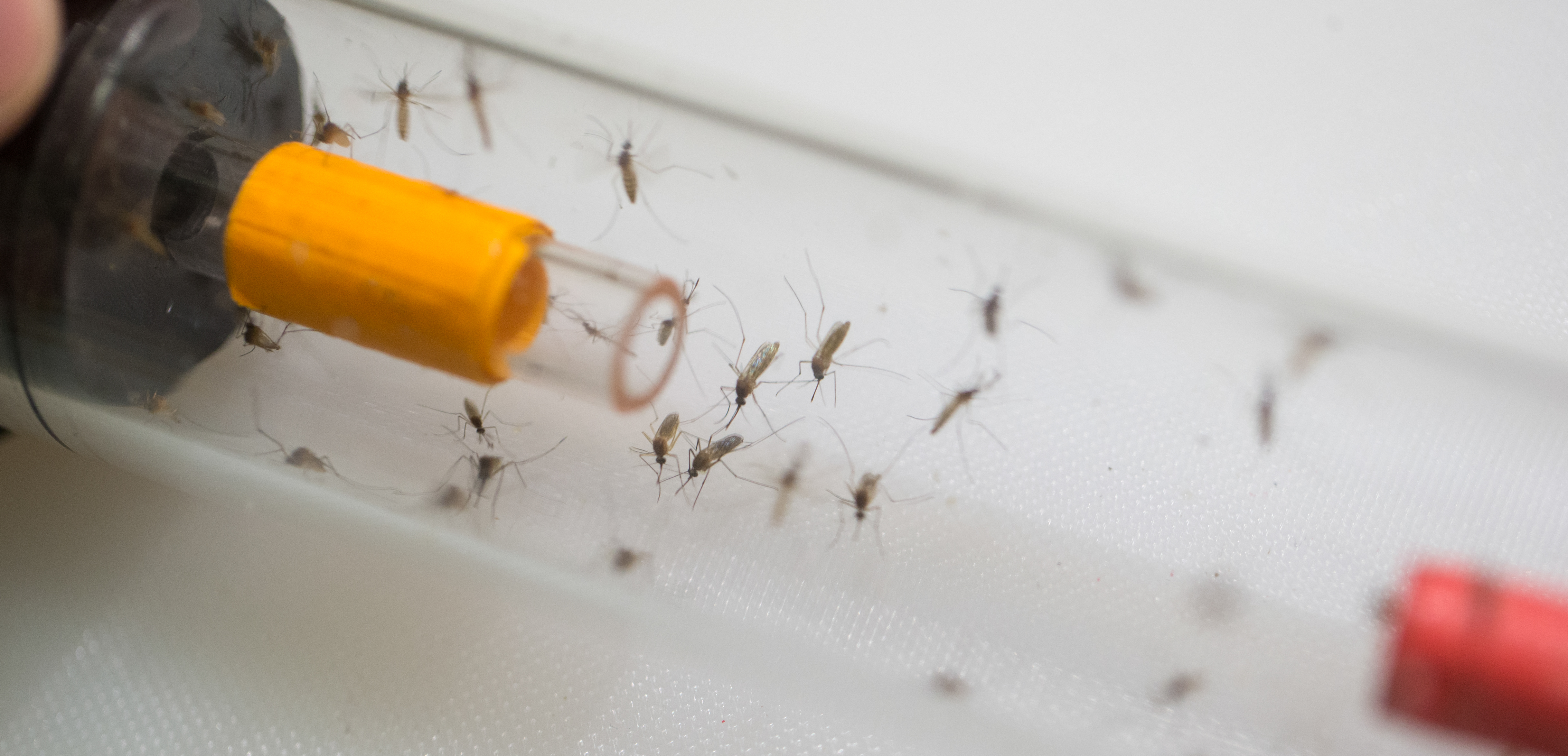 Article has no nextliveshere tags assigned
Article has no topics tags assigned
Article has no colleges tags assigned
Description is empty
Article has no audiences tags assigned
Article has no units tags assigned
Contacts are empty
These messages will display in edit mode only.
Cincinnati Enquirer talks about mosquito risk with UC expert
UC biology professor Joshua Benoit says heavy rain isn't always best predictor for mosquito season
This spring's heavy rains are not necessarily a harbinger of a summer plague of mosquitoes, University of Cincinnati biologist Joshua Benoit told The Cincinnati Enquirer.
The Enquirer turned to Benoit to see if the near-record wet spring will mean lots of mosquitoes at summer barbecues and backyard events.
"People have always said, 'If there's a lot more rainfall, there's a lot more mosquitoes,'" Benoit told The Enquirer. "If you get too much rainfall or too little rainfall, it can be bad on both ends."
Benoit said some mosquitoes that prefer to breed in storm drains will be unsuccessful with a deluge from new storms. But standing water around homes can give mosquitoes more places to breed.
Benoit has been studying mosquitoes in his biology lab in UC's McMicken College of Arts and Sciences. 
One of his recent studies, published last year in the Nature journal Scientific Reports, found that mosquitoes will bite you just to quench their thirst, not just when seeking a blood meal to lay eggs.
This means that droughts, too, can pose a challenge for health officials who are trying to combat mosquito-borne illness.
Mosquito experts say one way to reduce mosquito popuplations is to remove standing water from sources as small as flower pots around the home to give the pests fewer places to breed.
Featured image at top: A vial of mosquitoes in a UC biology lab. Photo/Andrew Higley/UC Creative Services