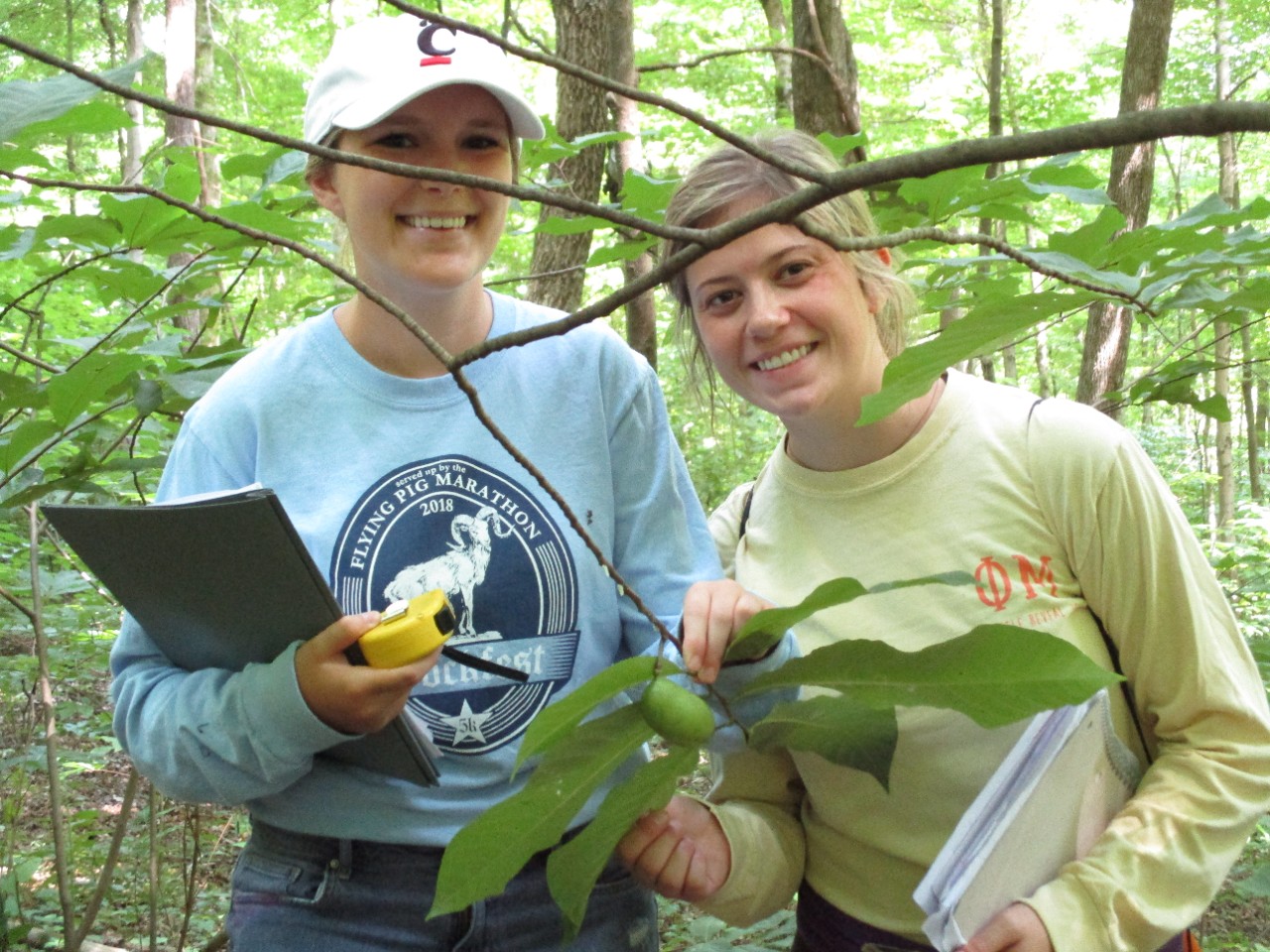 New UC program offers hands-on approach to studying regional ecology
Certificate prepares students for careers in natural sciences, natural history education
By Michelle Flanagan
Unversity of Cincinnati students interested in learning more about the environment can now complete a certificate in Environmental Field Studies in just one summer.
Unique from any other major or program currently offered through UC's McMicken College of Arts and Sciences, the certificate enables students to study the regional environment from a variety of natural and cultural perspectives, and will draw on biological sciences, anthropology, environmental studies, geography and geology.

For students, this isn't just a program that's new to UC – it's a program that's also new to the area. The program will teach students a variety of techniques to record and interpret data about the natural world. Students also will learn to recognize strengths and weaknesses of these techniques while gaining a deeper understanding of the natural world we live in today.
In a time of climate change, it's increasingly imperative students understand the nuances and interconnectedness of the world around us, program coordinators say. Students in this program can expect to achieve that understanding with hands-on applications, and to be better equipped to solve problems moving forward.

Program co-director Ken Tankersley says that the program is "invaluable for students competing for employment in the areas of environmental engineering, historic preservation and natural history education." 

However, this certificate offers something that those departments alone cannot, Tankersley added.
"The certificate provides students with a unique set of interdisciplinary methodological training, which not only helps them excel academically, but also professionally in terms of preparation for field-based careers in the natural sciences,"  he said.

Unlike lecture-based seminars, this certificate is hands-on, and designed to be largely completed over one summer at the University of Cincinnati Center for Field Studies (UCCFS), located at 11053 Oxford Rd, in Harrison, Ohio, about 20 miles northwest of Uptown campus. 
UCCFS offers unique research opportunities that are not found anywhere else at UC. The center may be located in thousands of acres of native woodlands, but it's one of the university's most advanced teaching and research facilities. Students will work with scientists and their research projects in order to execute the projects at these field sites.

Six of the 12 courses offered will take place at the field station every summer, with one additional course offered, depending on student enrollment. Four courses will be offered conventionally during the academic year, and one will be offered online.
The new certificate program will be directed by Field Studies Center Executive Director and biology Professor David Lentz, and co-directed by Professor of Geography Nicholas Dunning and Associate Professor of Anthropology Tankersley. Biology department head Theresa Culley will serve as unit head for the program.

For more information about the program, please contact David Lentz at david.lentz@uc.edu, or learn more about the UC Center for Field Studies here.
Featured image at top: Haley Wright (L) at the UC Center for Field Studies.
1
Local 12: UC startup gains approval for trials
May 30, 2023
A startup founded by four University of Cincinnati physicians gained FDA approval to move forward with clinical trials for its portable system that can detect brain injuries, Local 12 reported.
2
UC co-op student delves into digital complexities of operations...
May 26, 2023
Raised in the Queen City, Joel Engelhardt began college out of state but returned in 2022 to study in the University of Cincinnati's Carl H. Lindner College of Business. At a Cincinnati Innovation District (CID) career fair, Engelhardt met Jesse Lawrence, director of partner success at the UC 1819 Innovation Hub. While serving as a co-op student this spring, Engelhardt had the chance to blend his skills in operations management, research and software development to create customized solutions for strategic partners.
Debug
Query for this