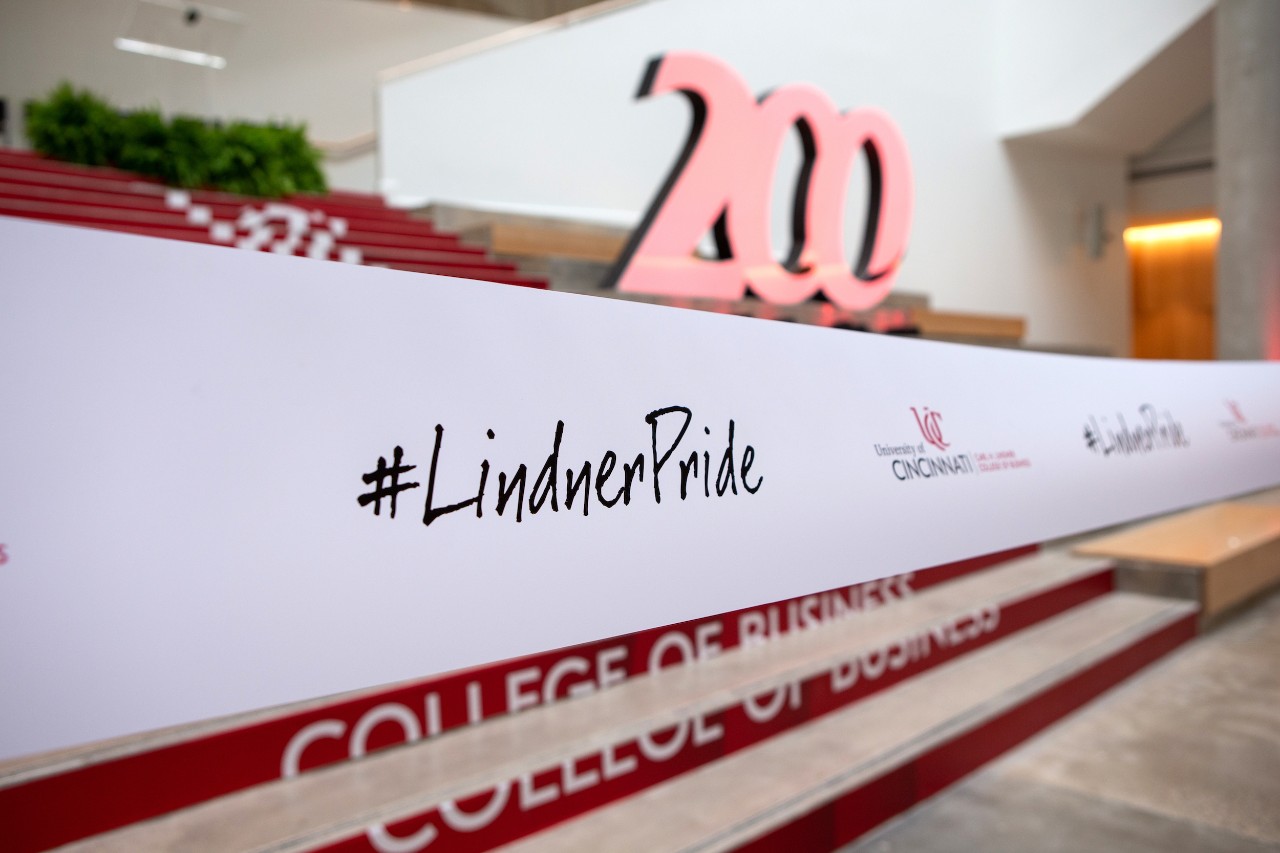 UC community gathers for grand opening of new Lindner Hall
Ohio Gov. Mike DeWine, Lindner family join President Pinto, Dean Lewis at podium to celebrate the opening of the new home of the Carl H. Lindner College of Business
Ceremonial shovels signal the start of a significant building project, but scissors are more appropriate for occasions like the one that took place at the new Carl H. Lindner Hall today, Sept. 19. 
The speakers at the grand opening of the new home of the University of Cincinnati's Lindner College of Business included Ohio Gov. Mike DeWine, UC President Neville G. Pinto, Dean Marianne Lewis, Craig Lindner and Carl Lindner III. Each of them gave remarks from a podium on the building's grand staircase as onlookers watched from the floor and the mezzanines of each of the three upper levels. 
Read more about the festivities thrown in honor of Lindner Hall's grand opening. 
As they, along with Provost Kristi Nelson, UC Foundation President Peter Landgren and their distinguished guests sliced through the white fabric with their ceremonial silver shears, the atrium of Lindner Hall resonated with the sound of cannon fire. The hundreds in attendance cheered as red and black confetti rained down from above.
The building's namesake, Carl H. Lindner Jr., long ago expressed his dream to make UC's business college one of the best in the country. The new building is the latest proof that his vision is becoming reality.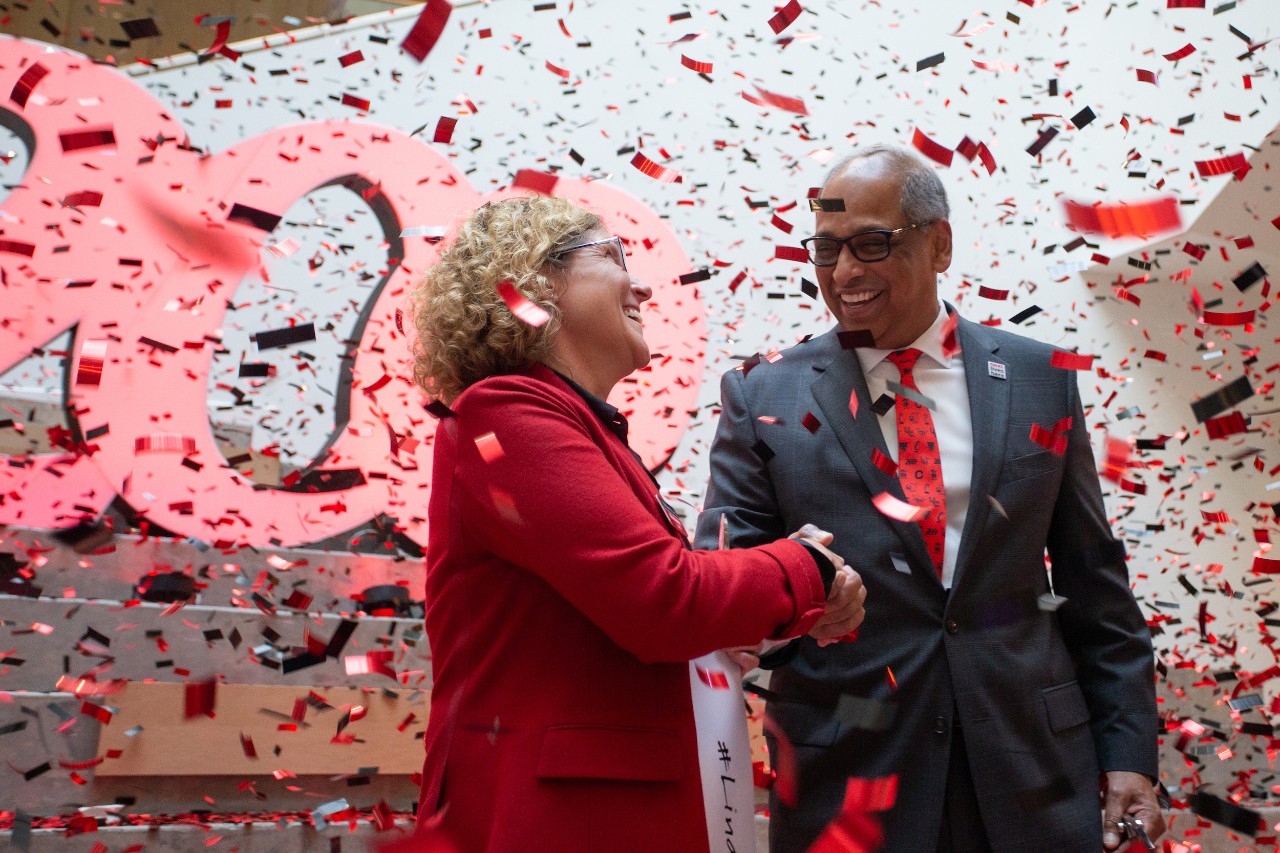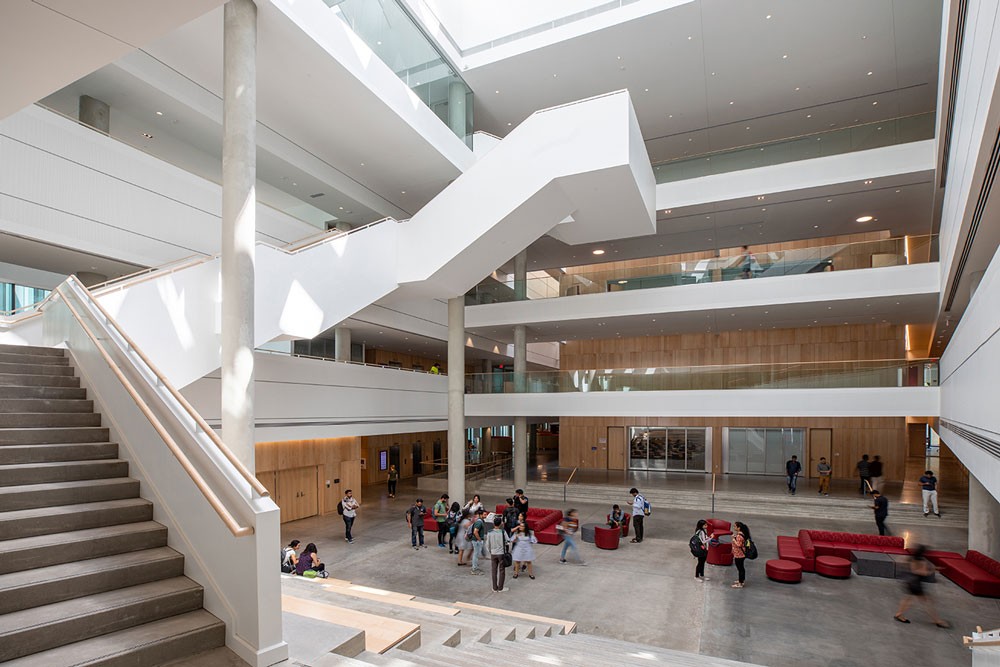 Featured image at top: A close-up of the ceremonial ribbon at the grand opening of the new Carl H. Lindner Hall. Photo/UC Creative Services
1
UP-NEXT study tests ovarian cancer treatment
March 21, 2023
Amanda Jackson, MD, is the site principal investigator at the University of Cincinnati for the UP-NEXT trial that is testing a new treatment for a subset of ovarian cancer patients.
2
Brothers with giving hearts support first-generation students
March 20, 2023
Recognizing a need for first-generation college students in the Greater Cincinnati region, brothers Mike and Jim Rodarte were inspired to act. They co-founded Level Up Cincinnati, a nonprofit that bridges the gaps between high school, college and career with mentorship and coaching for marginalized students.
3
March is a month associated with both good and bad luck
March 20, 2023
The month of March holds space for both St. Patrick's Day and The Ides of March. These two events are associated with both good and bad luck, as explained by Rebecca Borah who researches popular culture and the traditions associated with myths, legends, lore and truths.
Debug
Query for this