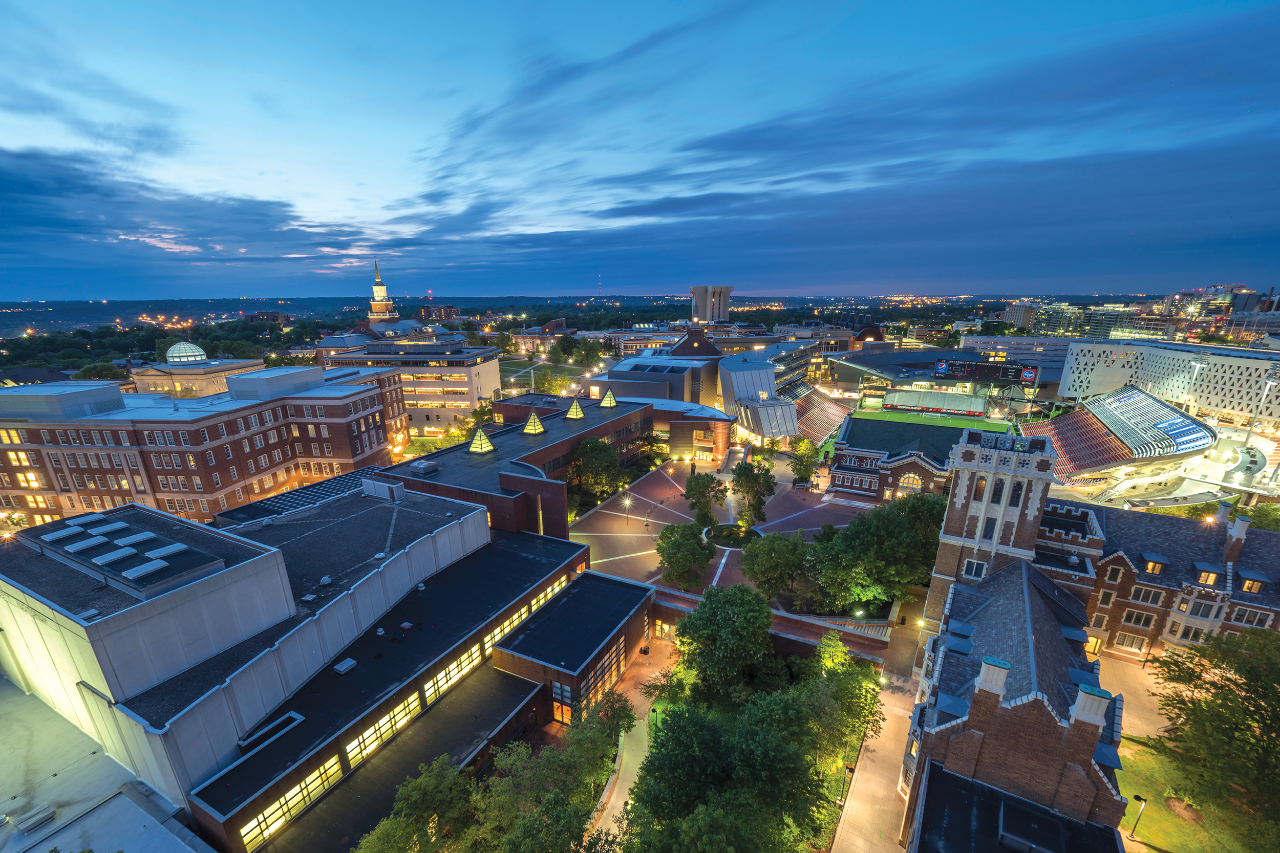 CCM's Music Theory and Musicology Society hosts student conference Sept. 11-12, 2020
The conference is designed to engage UC and non-UC students in the broad field of music scholarship
The Music Theory and Musicology Society (MTMS) at the University of Cincinnati College-Conservatory of Music (CCM) hosts its eighth biennial student conference on Sept. 11 and 12, 2020 (rescheduled from April 3-4). Entitled "Conversations in Music," the conference is designed to engage both UC students and students from other institutions in the broad field of music scholarship.

The conference will include pre-recorded video presentations and live interactive sessions held virtually via Zoom. Please fill out the registration form below to receive emails with further information and links to access the presentation videos and Zoom platform.
Please note that the times listed in the schedule are in Eastern time zone.

PIXAR'S MEMORIES: CONTEMPORARY CARTOON MUSIC SPEAKS TO THE PAST
Daniel Goldmark, Case Western Reserve University
The ever-increasing popularity of Hollywood animation, driven in part by the dominance of Pixar, has come about not just through technological advances or the breaking down of decades-old biases about cartoons being just for kids, but also through the emotionally nuanced storytelling deployed recently by studios. While practically all of Pixar's features are overrun with issues of nostalgia, their more recent films—Inside Out, Finding Dory, Cars 3, Incredibles 2, Toy Story 4—do more than simply revel in the remembrance of times past (real or imagined): they also explore the creation of memory and the reasons why memories fade or endure. Sound and music have played key roles in the recollections and impressions of all these films. In this presentation I look at trends in scoring and sound design in animation to show how the melodies of childhood—and adulthood—are being used to drive the stories of recent Hollywood animated features—and how these stories revolve around how our notions of the past speak to the present and guide our future.
MEET-AND-GREET "RECEPTION"

CONFERENCE WORKSHOP (see below for more information).

The Music Theory and Musicology Society Conference Keynote
RAVEL'S SONIC ILLUSIONS
Jennifer Beavers, University of Texas at San Antonio
Ravel's interwar compositions and transcriptions reveal a sophisticated engagement with timbre and orchestration. Of interest, is the way he uses timbre to connect and conceal passages in his music. In this talk, I look at the way he manipulates instrumental timbre to create sonic illusions that transform expectations, mark the form, and create meaning. I examine how he uses instrumental groupings to create distinct or blended auditory events. Using a sound-based analytical approach, I develop these descriptions of timbre and auditory scenes to interpret ways in which different timbre-spaces function. Through techniques such as timbral transformations, magical effects, and timbre and contour fusion, I examine the ways in which Ravel conjures sound objects in his music that are imaginary, transformative or illusory.
This year's conference will include a workshop led by ethnomusicologist and CCM faculty member Scott Linford, PhD, inviting conference participants to engage in an interactive discussion focused on the application of sound studies in the areas of musicology, music theory and ethnomusicology.
CCM's Music Theory and Musicology Society engages all interested members of the UC community to discuss issues relating to music theory and musicology. The MTMS regularly maintains forums for the purpose of discussing theoretical, historical and cultural topics in music. Past MTMS Conference programs are available online.

Please e­mail all inquiries to MTMS Executive Board Members Rebecca Schreiber, Jacy Pedersen, Hannah Blanchette and Kabelo Chirwa at  ccm.mtms@gmail.com.
1
Playbill: CCM ranks in top 10 most represented colleges on...
September 25, 2023
The University of Cincinnati College-Conservatory of Music has once again been named as one of Playbill's "Big 10." Ranked as one of the top star-producing institutions in the nation, CCM was represented by at least 24 alumni performing on Broadway stages during the '22-23 season.
3
'Sweet Charity' musical rom-com runs Sept. 28-30 at CCM
Event: September 28, 2023 12:00 AM
University of Cincinnati College-Conservatory of Music (CCM) Musical Theatre opens its 2023-24 season with Sweet Charity, a zany romp through the ups-and-downs of the life of a dance hall hostess in New York City. The musical, which premiered on Broadway in 1966 and was later adapted into a movie starring Shirley MacLaine, runs September 28-30 in the Patricia Corbett Theater. Tickets are on sale now through the CCM Box Office.
Debug
Query for this