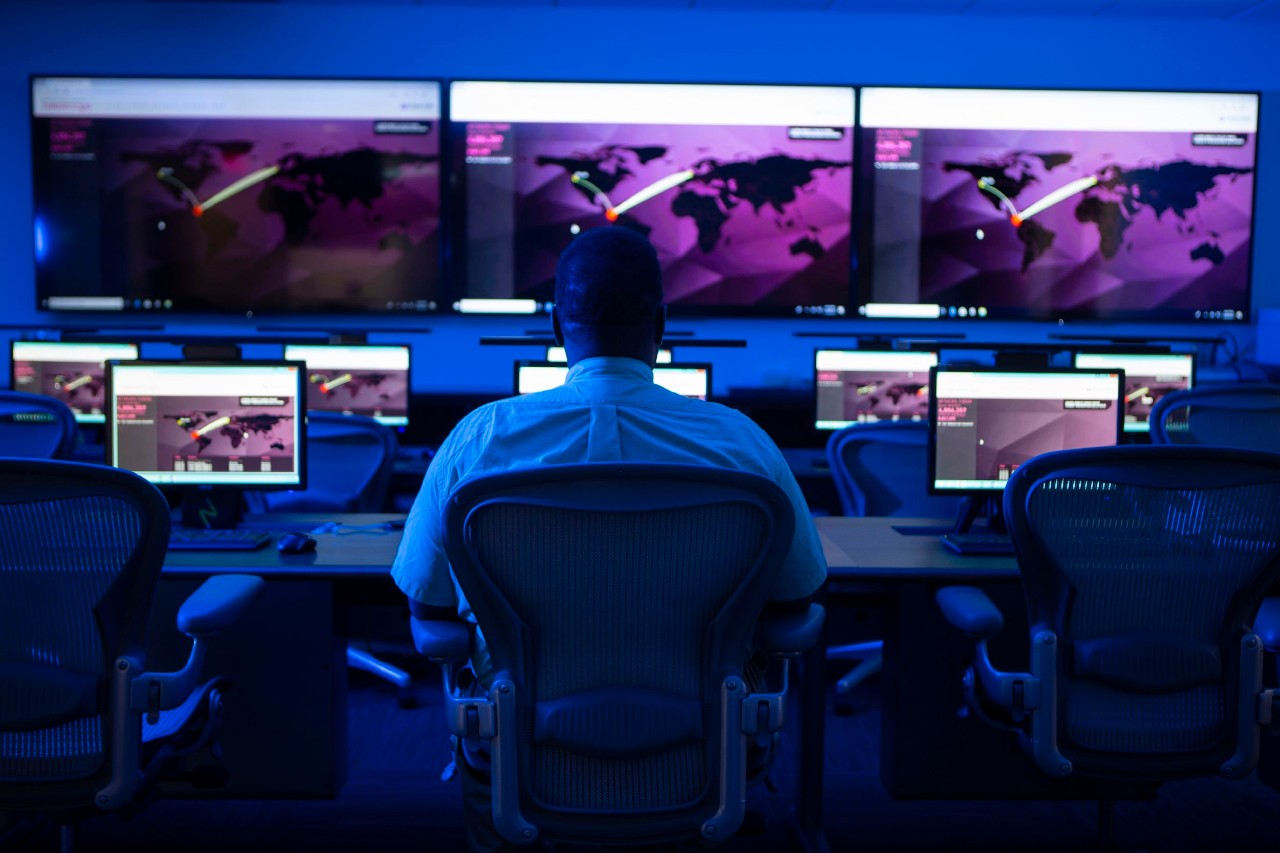 UC receives nearly $1M for cybersecurity research
Funds awarded by the Ohio Department of Higher Education will be used to develop the OCRI at UC
The Ohio Department of Higher Education (ODHE) awarded nearly $1 million to the University of Cincinnati to further develop a cyber range to defend Ohio from cyberattacks while building the region as a strong pipeline for cybersecurity talent.
UC is one of four Ohio universities to receive funding as part of a provision in House Bill 166, which gives ODHE the authority to use the funds to advance collaborative research in certain research areas. Awardees are chosen through a third-party, independent review process.

UC will receive exactly $997,502 to establish regional programming centers for the Ohio Cyber Range Institute, the statewide cyber institute developed through a partnership between UC, ODHE and the Ohio Adjutant General's Department.
"Improving our state's cybersecurity measures, as well as investing in training our workforce for these in-demand careers, positions our state as a leader in the cybersecurity field," Ohio Gov. Mike DeWine said in a press release.
The Ohio Cyber Range Institute, or OCRI, advances cyber education and training, along with economic and workforce development in cyber-related fields, throughout the state. The initiative exemplifies UC's Next Lives Here strategic direction, and is an example of how UC  leads public, urban universities into a new era of innovation while making a real-world impact.
Originally developed by students in UC's College of Education, Criminal Justice, and Human Services (CECH) School of Information Technology, the virtual environment allows everyone from grade-schoolers to seasoned IT professionals to learn about cybersecurity and practice defending networks against threats. 
"Cybersecurity is a rapidly growing, in-demand field that requires a growing and skilled workforce" said ODHE Chancellor Randy Gardner. "This research incentive funding will allow our universities to collaborate with businesses to address ways to develop a stronger cybersecurity infrastructure while expanding the number of skilled workers in this field across the state."
Hazem Said, director of the UC School of Information Technology, said the funding will be used to advance cybersecurity research and programming activities both in Southwest Ohio and statewide through various partnerships cultivated by UC.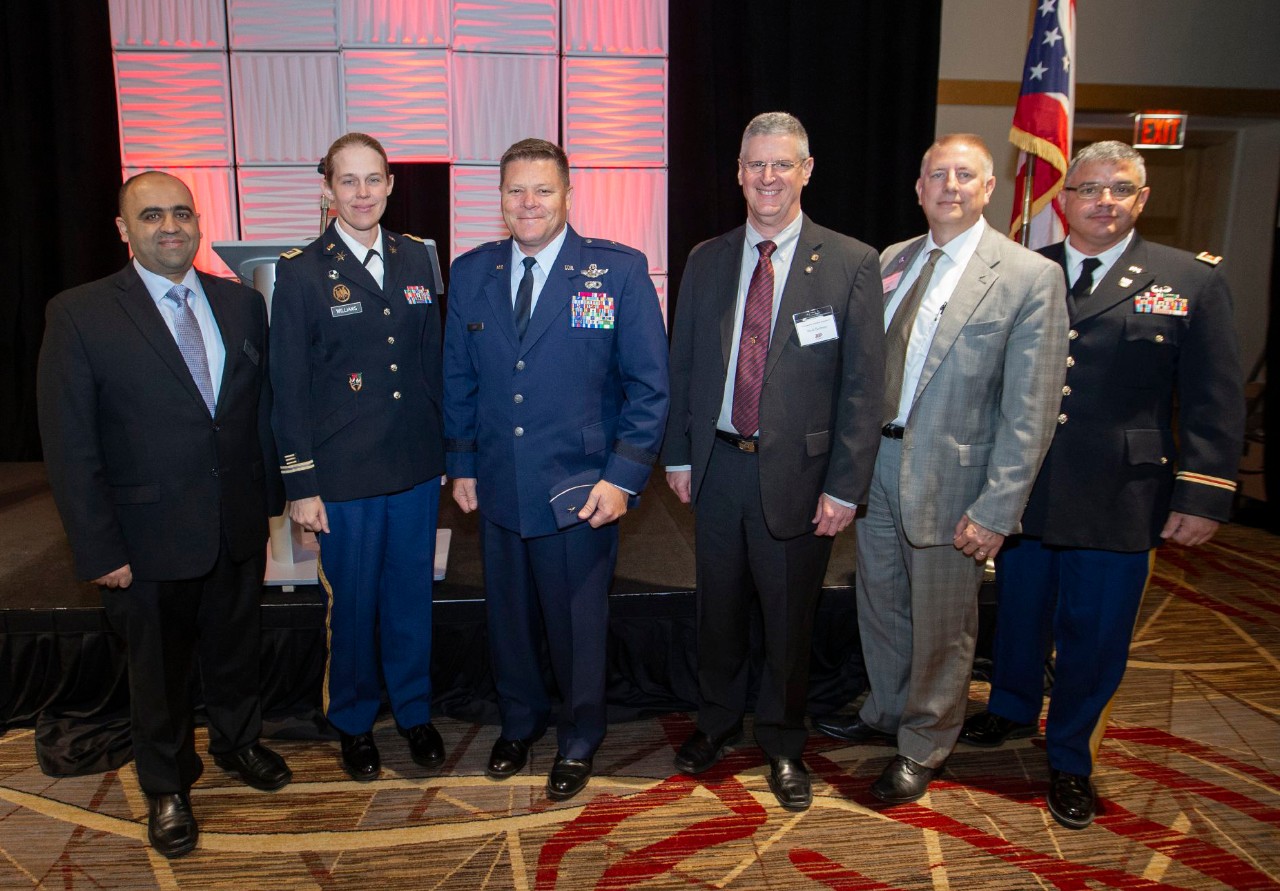 UC is one of just 18 universities in the nation designated by the U.S. National Security Agency as a National Center of Academic Excellence in Cyber Operations and Cyber Defense. The university is also home of the National Science Foundation Center for Hardware and Embedded Systems Security and Trust (CHEST), a national research center focused at ensuring connected electronic devices are secure for consumers.
UC's interdisciplinary cybersecurity program, launched in 2013 and spanning several colleges — CECH School of Information Technology, the College of Arts and Sciences Department of Political Science and the College of Engineering and Applied Science Department of Electrical Engineering and Computer Science — boasts about 340 students. 
"We are very excited to continue our partnership with ODHE to advance the state's cybersecurity education, research, workforce and economic development," Said says. "UC's approach to cybersecurity as a comprehensive interdisciplinary space continues to resonate with students, industry and state agencies."
The funding will allow UC to continue work already underway by the OCRI in addressing the state's cybersecurity vulnerabilities, says Richard Harknett, chair of UC's Department of Political Science and Center for Cyber Strategy and Policy and a prolific cybersecurity expert and former U.S. Cyber Command scholar in residence.
"OCRI and the regional programming centers will ensure that we leverage the benefits of coordination with critical local expertise dispersed across the state to maximize the return on the investment that the state has provided us to support UC's collaborative leadership efforts in cybersecurity," he said.
Other universities receiving funding for cybersecurity initiatives are Ohio State University, which received $409,846; Ohio University, which received $225,161; and the University of Dayton, which received $277,201. For funding information, go to www.ohiohighered.org. 
Next Lives Here
The University of Cincinnati is classified as a Research 1 institution by the Carnegie Commission, is ranked in the National Science Foundation's Top-35 public research universities and secured a spot on Reuter's World's Most Innovative Universities list. UC's students and faculty investigate problems and innovate solutions with real-world impact. Next Lives Here.
Featured image at top: Stock photo of a student working in a simulated Emergency Operations Center similar to a cyber range. File photo

1
New species of voiceless frog discovered in Tanzania
February 2, 2023
University of Cincinnati researchers discovered a new species of frog in Africa that has an unusual trait: it's completely silent. The Ukaguru spiny-throated reed frog does not croak, sing or ribbit. It is among the few frogs that do not vocalize to other frogs.
3
CCM Clarinet student wins position with Evansville Philharmonic...
January 31, 2023
The UC College-Conservatory of Music proudly shares the news that doctoral student Joseph Miller will join the ranks of the Evansville Philharmonic as a bass clarinetist. The Evansville Philharmonic is the largest arts institution in the Tri-State area, and performs for thousands of audience members each year.
Debug
Query for this