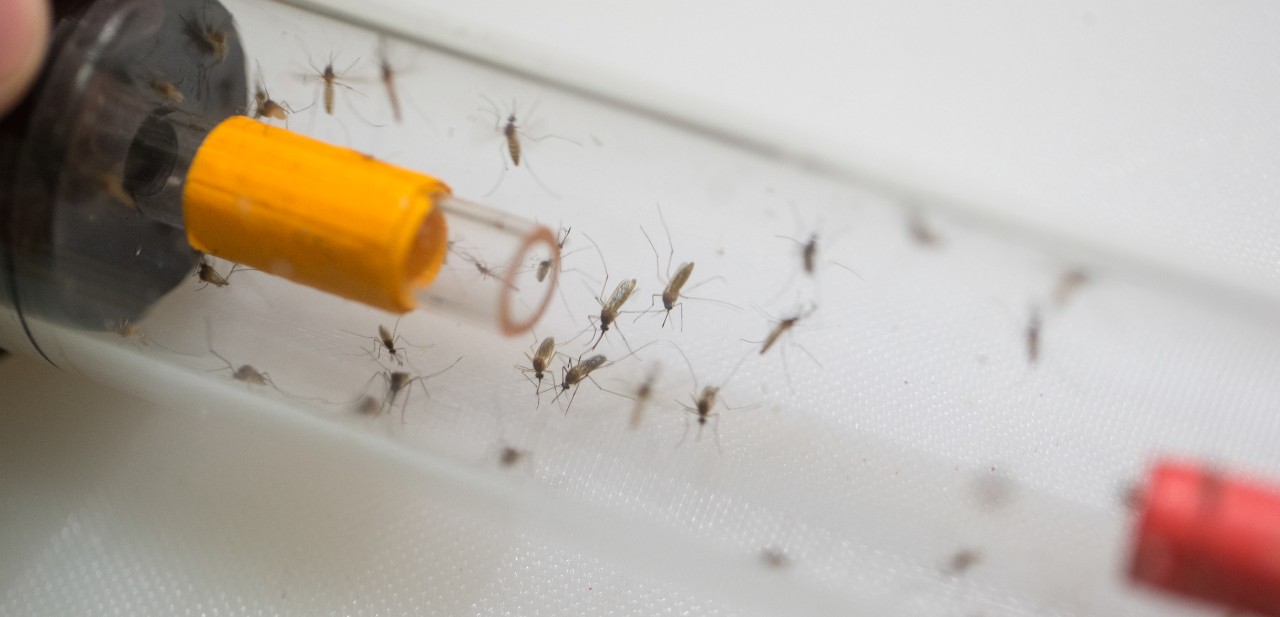 Bloomberg: P&G is developing next big thing in room buzzing with flies
UC biologist Joshua Benoit has been helping P&G test its pest-control product line
Bloomberg Businessweek highlighted the partnership between Procter & Gamble and a biology lab at the University of Cincinnati.
P&G turned to UC's College of Arts & Sciences for expertise in testing and launching its line of pest-control products called Zevo. UC associate professor Joshua Benoit studies invertebrates such as ticks, bedbugs and flies in his biology lab. He interest in insects has literally taken him to the ends of the Earth – Antarctica – where he studied a wingless midge.
Benoit helped P&G test its nontoxic Zevo products on pests such as cockroaches and house flies.
Zevo includes sprays and indoor fly traps. The spray uses essential oils like cinnamon and lemongrass that target nerve receptors in insects, according to Zevo's website. The sticky trap lures flies and mosquitoes with an ultraviolet light that proved effective in UC's lab tests.
"It's been a fruitful relationship. We helped them develop a better product and they supported some undergraduate interns here," Benoit said.
Become a Bearcat
Apply online or get more information about undergraduate enrollment by calling 513-556-1100.
Learn more about UC's many undergraduate and graduate programs.
1
New species of voiceless frog discovered in Tanzania
February 2, 2023
University of Cincinnati researchers discovered a new species of frog in Africa that has an unusual trait: it's completely silent. The Ukaguru spiny-throated reed frog does not croak, sing or ribbit. It is among the few frogs that do not vocalize to other frogs.
3
Why we still need Black History Month
January 26, 2023
While Black History Month is an opportunity for all Americans to consider concepts central to the founding of the nation — democracy, freedom and equality — the University of Cincinnati propels the diversity, equity and equality momentum by honoring Black Americans' extraordinary impact through engaging lectures, open classes, food, galas and off-campus activities.
Debug
Query for this